Space is one of the biggest factors in determining how the interiors of a home turn out. Designed in a stripped-down Scandinavian fashion, this 140 square meter home in Poznań, Poland is all about combining very creative space-saving solutions with a unique design style. Mode: Lina Architects were the ingenious guys who stepped up to the task and turned this compact home into a charming residence. Understated and discreet design plays a major role at the heart of Beam & Block Home. Giving the traditional Scandinavian style a touch of the rustic, unpolished wood and raw concrete dominate the home here.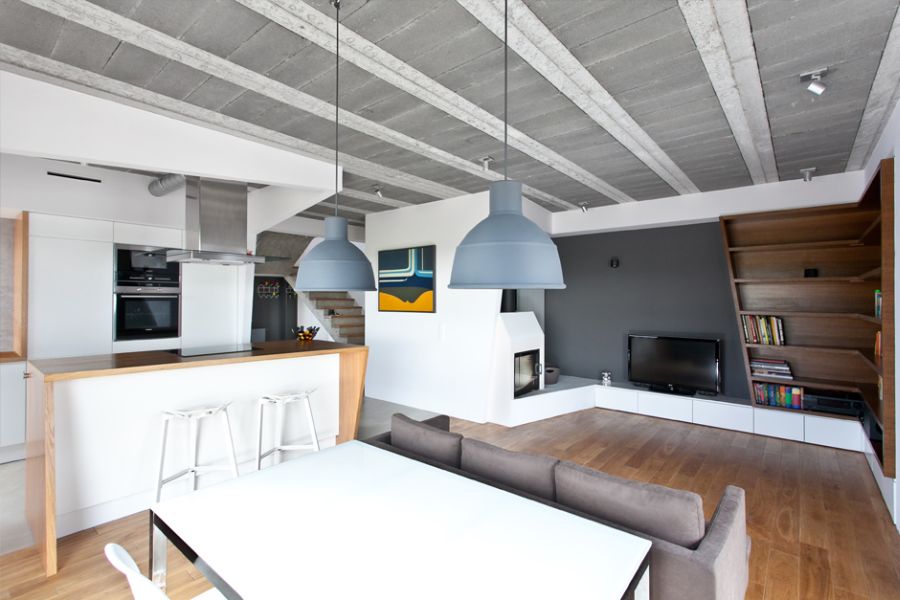 Gray is becoming an increasingly popular shade in modern homes. Yet, it is raw and exposed concrete that brings in this color here as rough wooden surfaces complement it perfectly. Beautiful white surfaces combined with bold accents of refreshing yellow are used throughout. The living room, large dining area and the kitchen are connected with each other in an open floor plan. Entertainments units, décor and accessories comply with a strict minimalist form as the philosophy of less is more resonates all around.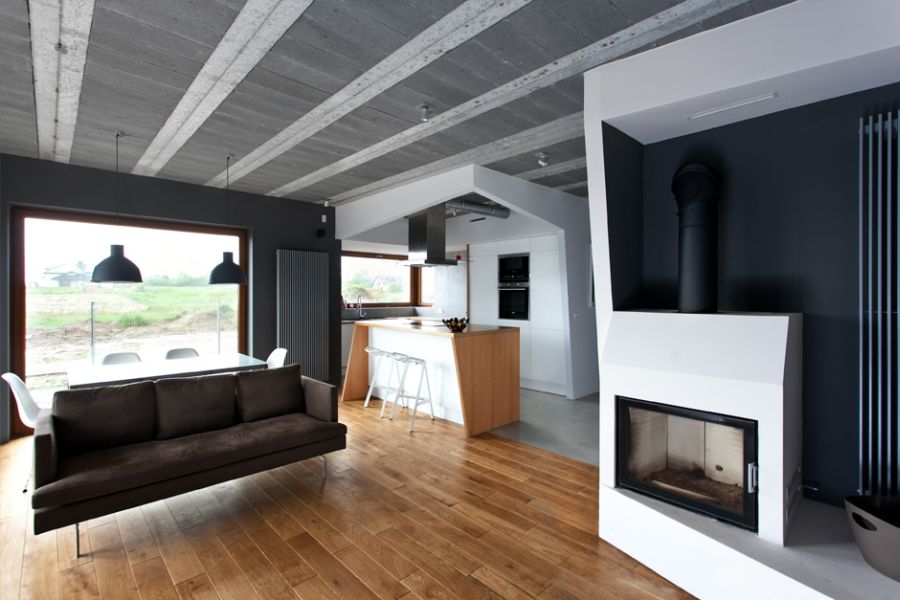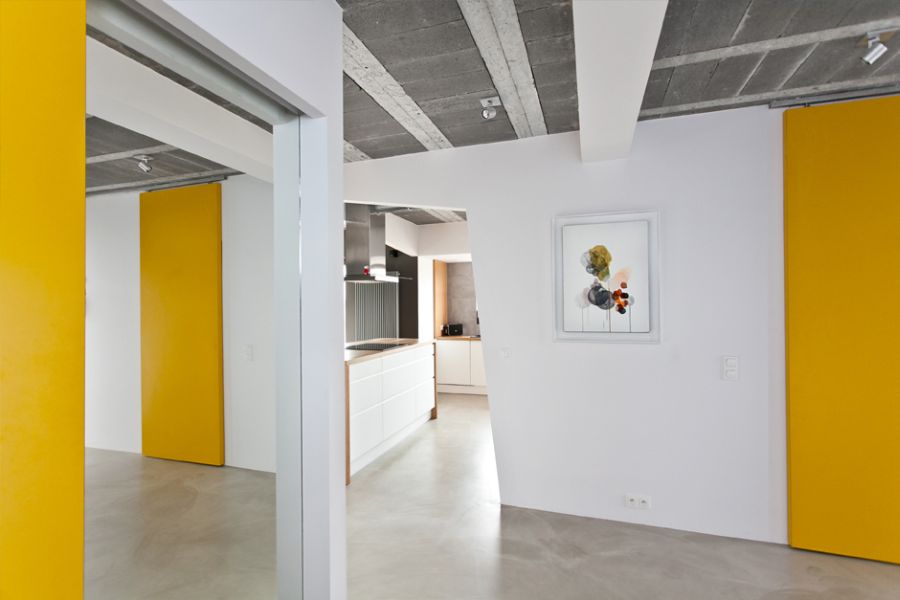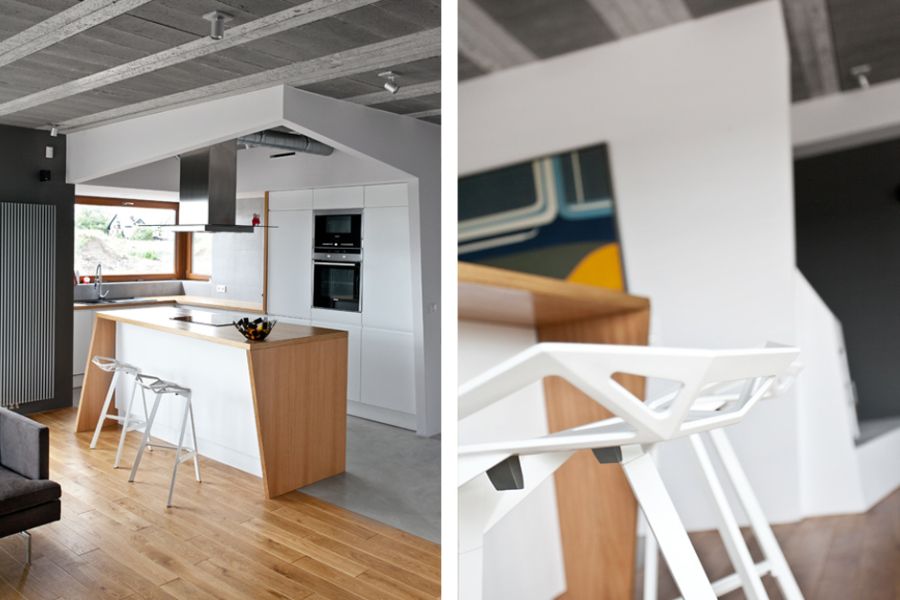 A similar gray and yellow theme is applied to the bedrooms and the bathroom with wooden surfaces adding a touch of warmth. What we love about the Polish home is the introduction of smart solutions like the dog house under the stairs and use of sliding doors and mirrors to create more visual space. Combining a raw and unrefined look with modern minimalism is a hard task. Yet, it is done with elegance and ease in this Poznań house.