A distinct rounded roof, stylish vertical timber screen and a layer of green surroundings make the façade of the Wind Vault House in Singapore a one-of-a-kind. The unique exterior of the house has been shaped as much by ergonomics as by aesthetics. Designed by Wallflower Architecture + Design, the modern residence combines effective passive cooling techniques with ample privacy using fascinating timber screens. These simple and trendy additions give those inside a view of the world outside while avoiding any prying eyes.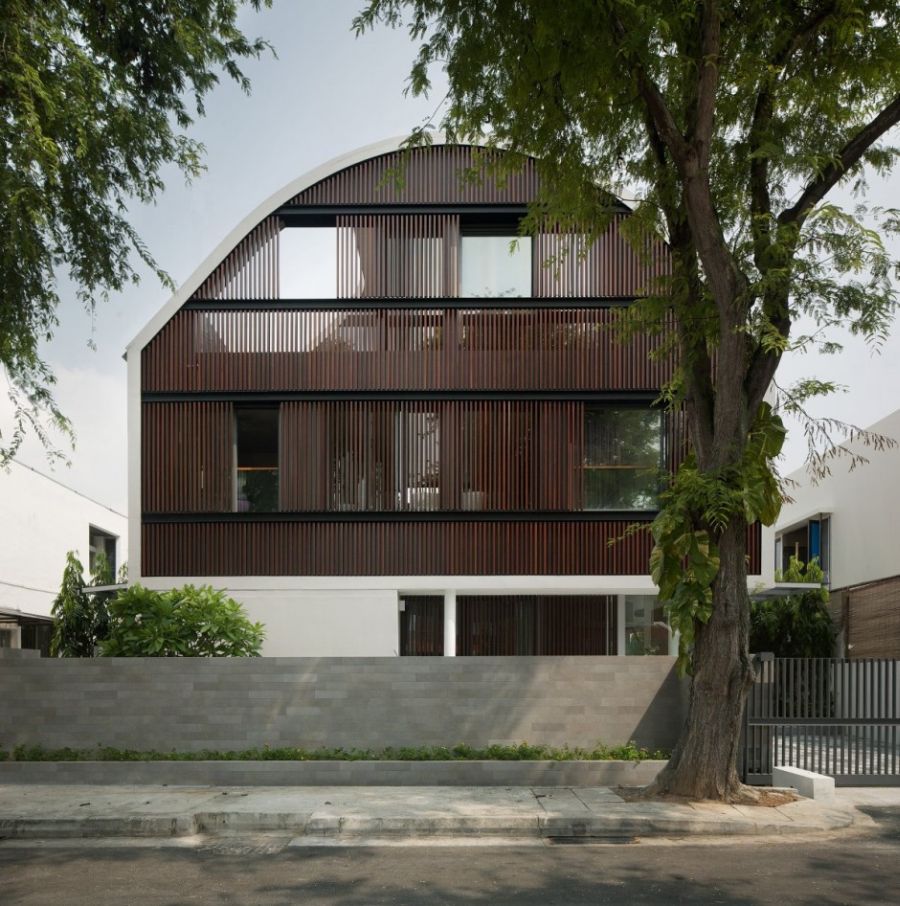 The slits function as variable fins that can be altered to direct cool breeze indoors and hence help in increasing the energy efficiency of the residence. Yet, the innovative wooden addition is not the only interesting feature of the Wind Vault Residence. The three-story home with seven bedrooms sports a living area that completely does away with concrete walls. Glass has been used extensively to create a transparent interface with the world outside.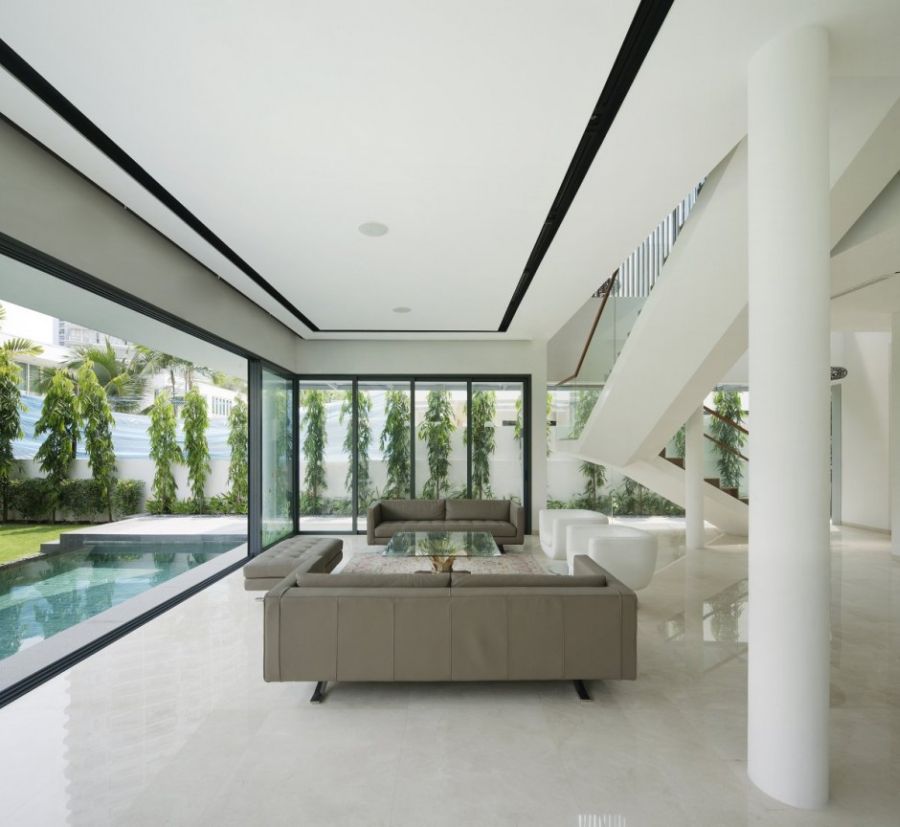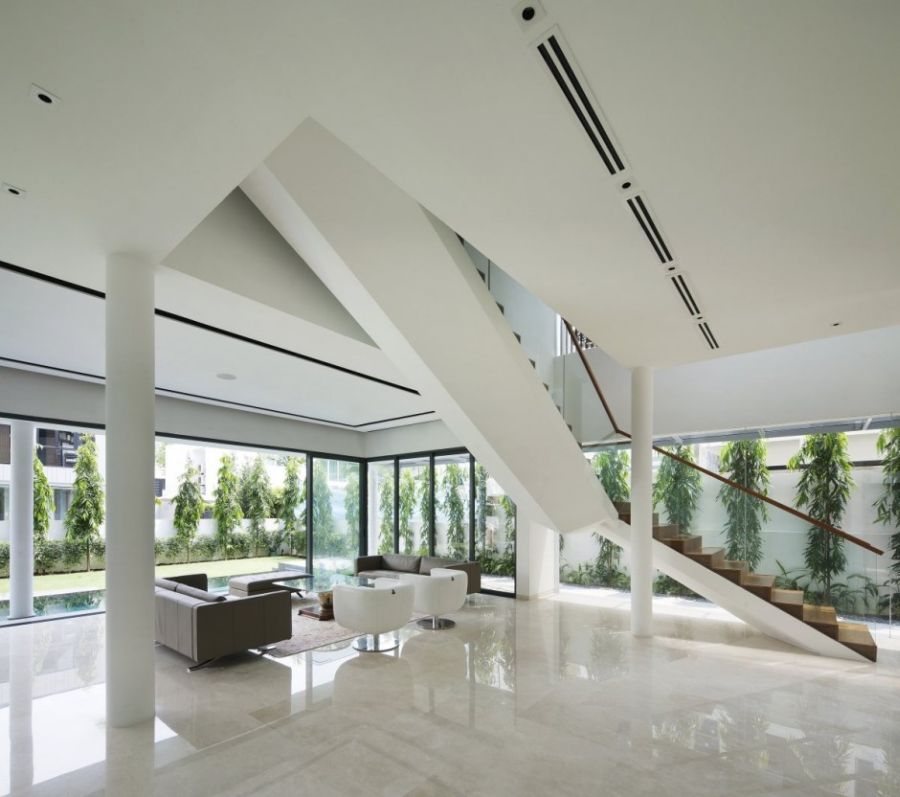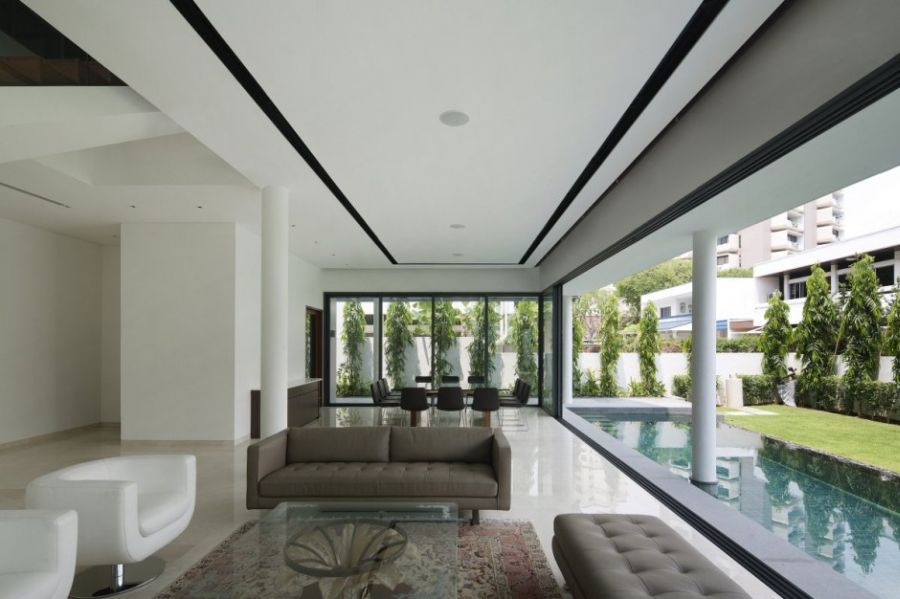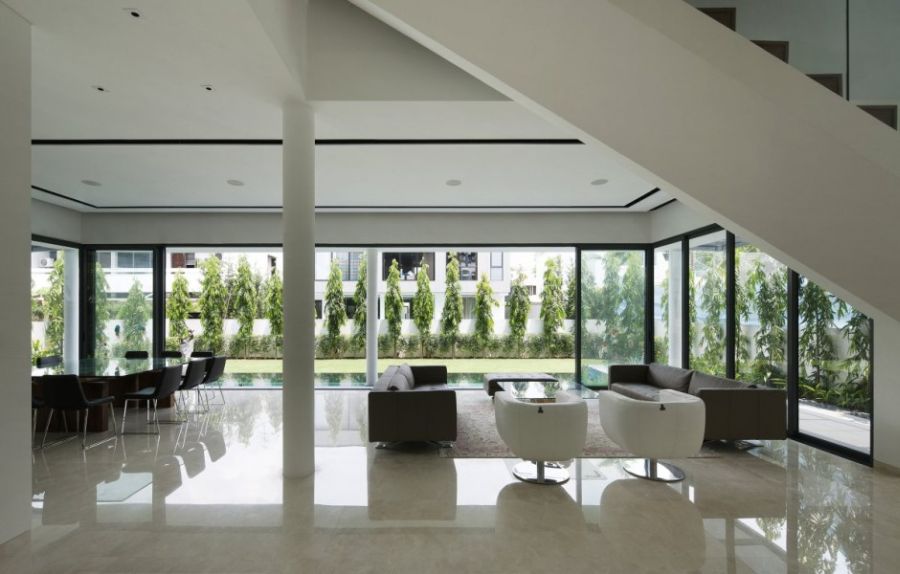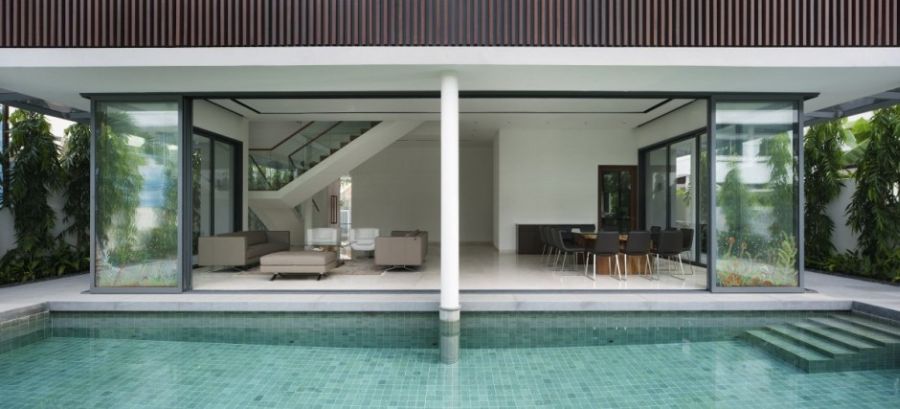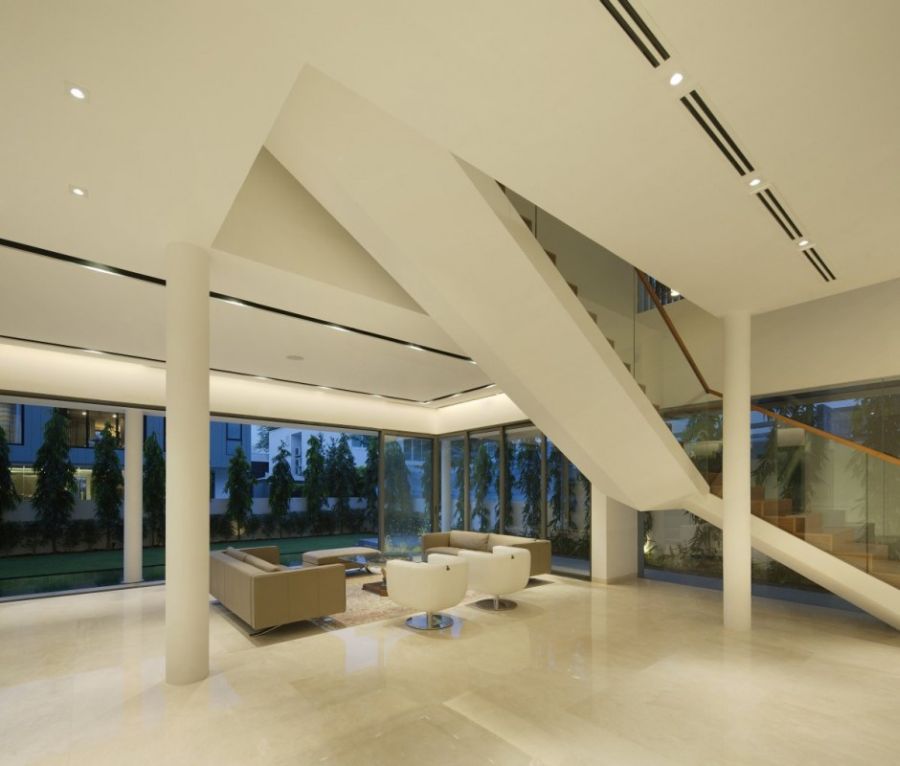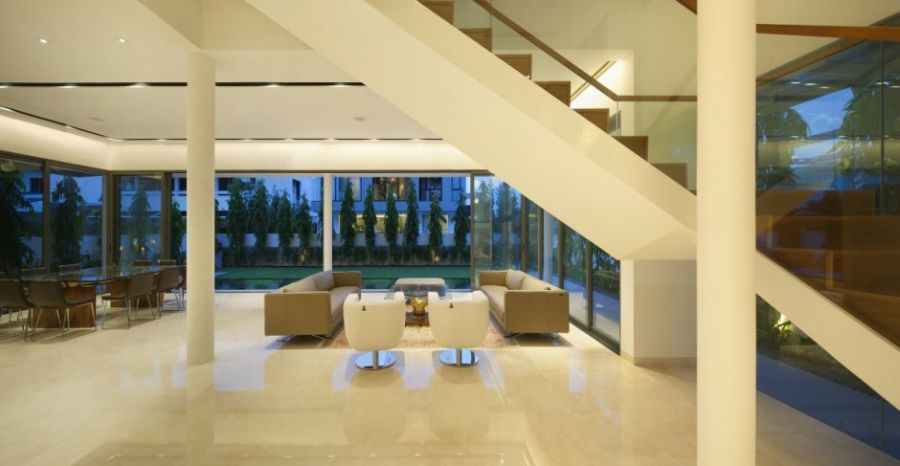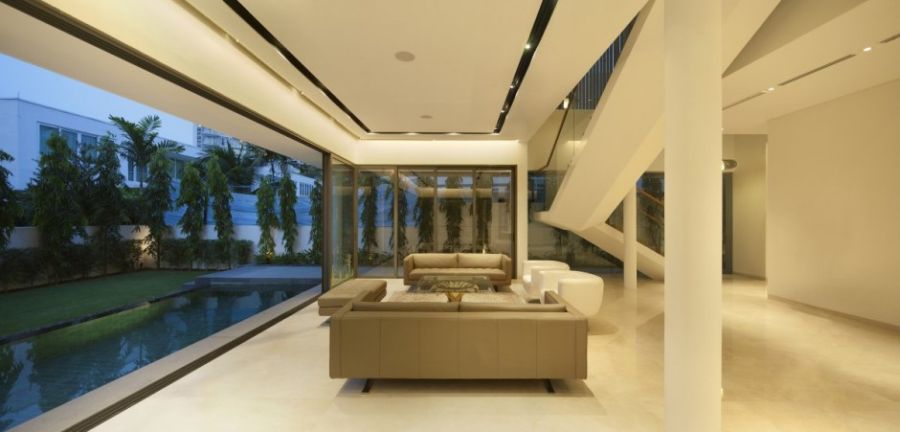 Large floor-to-ceiling glass windows connect the living room, dining area and the lounge with the refreshing pool and green exterior. Neutral color palette is employed throughout with white and grays combined with warm wooden surface. A stylish staircase leads to the top levels that contain the private quarters which include lavish bedrooms and bathrooms. Several layers of lovely lighting turn this Singapore Residence into a complete delight after sunset.
Achieving a lovely balance between seclusion and unabated views, the Wind Vault House brings together smart delight solutions and opulent interiors.