There's nothing like a good DIY project! That's why we at Decoist love rounding up the best and the brightest. In fact, today we take things in a home improvement direction… You know when you want to spruce things up, but you can't invest a week of your time in a long do-it-yourself endeavor? Today's easy DIY projects get bonus points for do-ability and creativity.
We might also add that sometimes seeing a DIY project in action can spark an original idea, or a variation on the idea at hand. From furniture makeovers to paint-it-yourself projects, the pics below will inspire you with their innovation. Don't forget to tell us about your favorites at the end of the post. Not to mention, let us know if you have a whirlwind idea of your own…
DIY Projects for the Walls and the Floor
Our first set of DIY projects involves some amazing paint-it-yourself endeavors that are easy and fun. All you need is a little patience… We begin by featuring these colorful painted patio tiles by Elsie from A Beautiful Mess. Boasting a '60s look, these tiles were also inspired by Palm Springs style and Kate Spade. Pantone paint colors were used–how wonderfully vivid! Head over to A Beautiful Mess for all the details!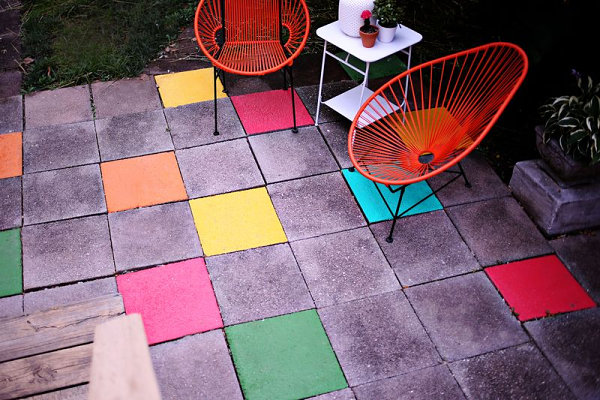 You've gotta love this next DIY painting project, especially because it involves freehanding the design at first. There's nothing like getting to paint what your heart desires without worrying about measurements! The precision comes from the eventual addition of painter's tape used to help define the lines, then a generous coating of the entire wall in white paint, only to peel off the tape for the big reveal. Confused? Don't be. All the details for this Geometric Painted Wall can be found at Design Sponge…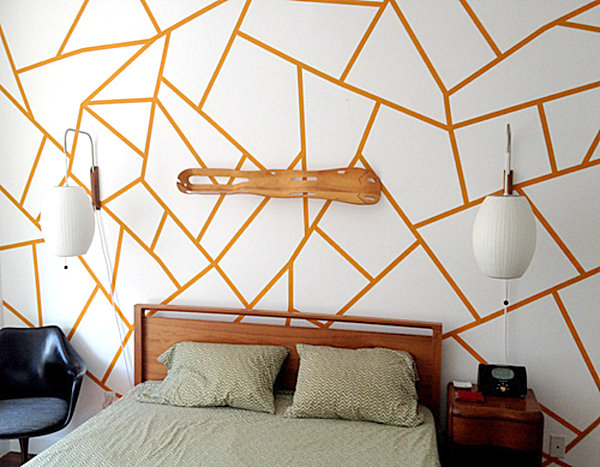 Speaking of freehanding it, that's exactly what this next DIY project involves. It's all about being brave and trusting that your artistic talent won't lead you astray. Really! The key to this elegant look involves choosing a light color such as taupe to paint stalks, stems and flowers. Isn't it lovely how this design combined with the wall sconce creates an Art Deco look? Read the details at Jan R. Miesse…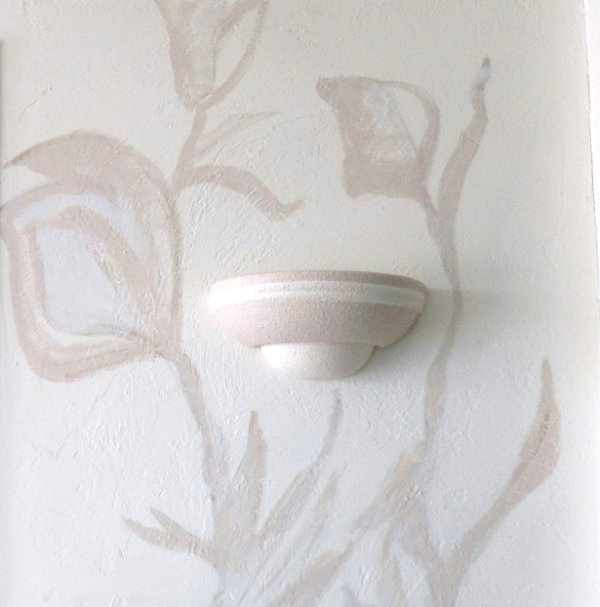 Let's move into the kitchen… Emma from A Beautiful Mess created this DIY Kitchen Pegboard, which actually hangs in her dining room to free up space in her small kitchen. We think it's DIY perfection! This project involves painting pegboard and wood for a frame (on which you'll mount the board), as well as outlining items with a white paint pen, as shown below. Check out all the details at A Beautiful Mess…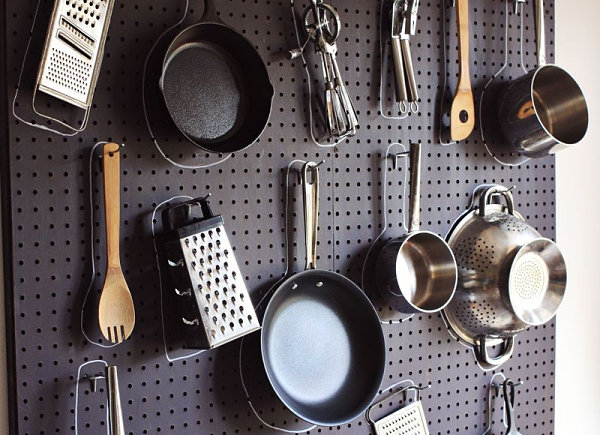 Furniture DIY Projects
Next we move to DIY furniture projects that can make a big difference in your space. Let's face it–outdoor furnishings are expensive. Especially if you're looking for quality modern pieces. That's why we love this concrete block bench from Better Homes and Gardens, which is super affordable and super easy (if you don't mind hauling the blocks). Add pillows and a cushion, and your yard becomes an outdoor retreat! [via Curbly]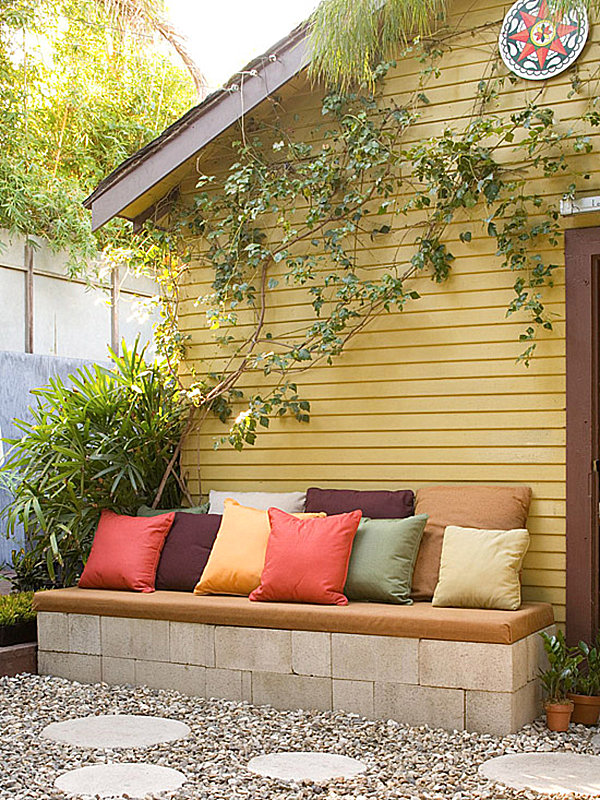 Wish you could design your own fabric? All you need is a Sharpie! Yes, this Awesome Patterned Chair Makeover from Little Green Notebook involves an IKEA chair and its white slipcover, plus a little creativity. The fluid look of the dots below gives the finished project character. If you're wanting a different design, that's between you and your Sharpie. Yes, the sky is the limit! [via Curbly]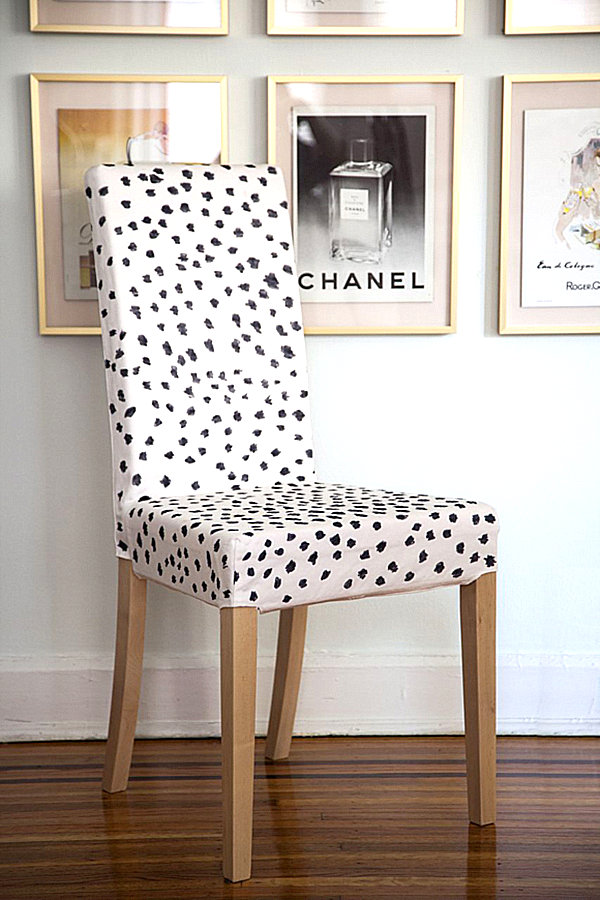 Yellow and white stripes will always say "chic" in our book. This Enamel Paint Project makes over a plant stand using oil-based enamel paint (love that shine). It's quite simple, but it may require some patience due to overnight drying time in between coats. Apply his technique to any slotted furnishing you have using any kind of paint you wish! [from Fudgeyjoy]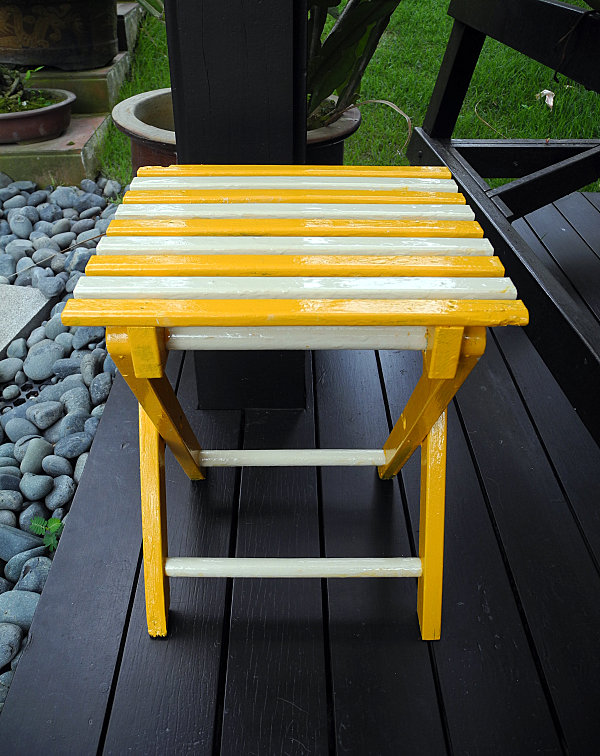 DIY Finishing Touches
We end with a trio of finishing touches that will add that extra special something to your interior. How fun is this Geometric Party Installation from Oh Happy Day?! It's as easy as buying some wooden dowels and Styrofoam balls, then adding a dash of imagination. We think this installation can stay up well past the party…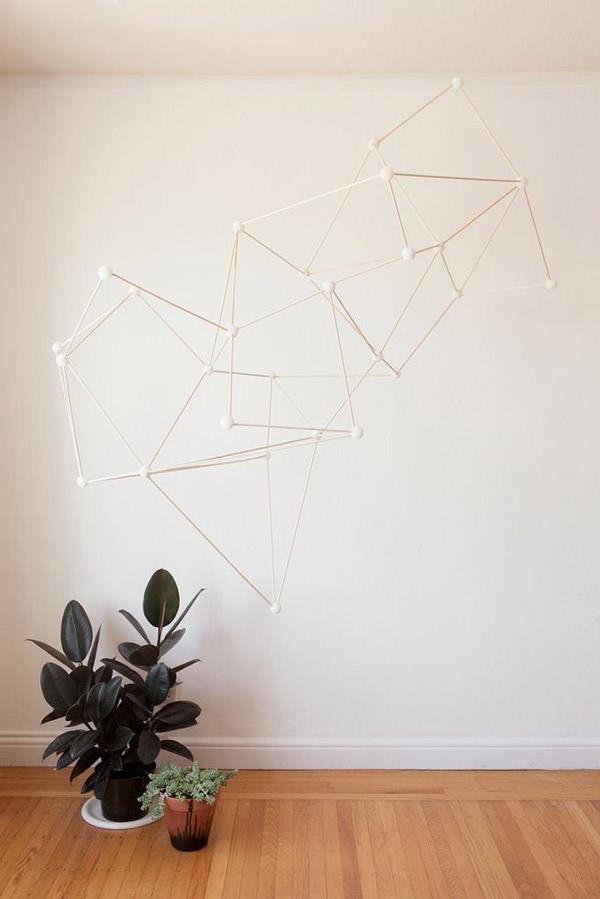 There's nothing like a grouping of colorful artwork to make a big statement on your wall. This Illustrated Calendar Art project idea from AmeriFirst Home Mortgage can be done with the kids. All you need is a collection 8 x 10 photo frames, some colorful paper (make sure the calendar dates are printed on the page before you start), and some fun collage-style art ideas to give each month's pic a different look.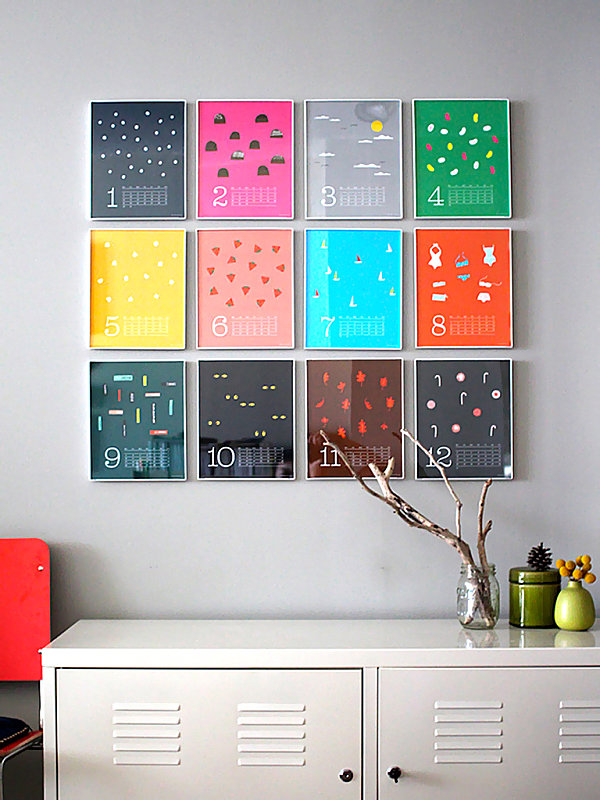 Our final featured project involves jazzing up the ceiling with DIY pendant lights made from wooden bushel baskets. Note how the conduits are covered in rope for a nautical look. Featured on the DIY Network, this project was designed by Brian Patrick Flynn. It's fun to see bushel baskets juxtaposed with crisp geometric wallpaper…earthy meets modern! Check out all the details here.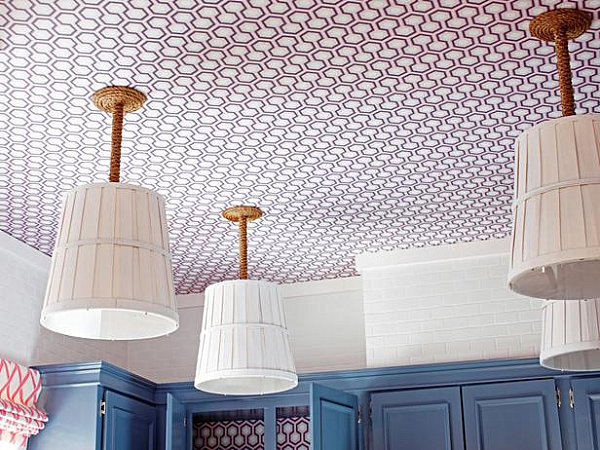 Now it's your turn… Any projects catch your eye? Did any of them spark a creative idea of your own? Share your thoughts by leaving a comment below…