Feeling creative these days? Me too! It must be all of this summer sunshine and color! I recently came across an article about an inspiring furniture transformation, and it made me want to collect a variety of furniture makeover ideas to keep on file for the future. Take note that once you start these DIY projects, it's hard to stop. A painted desk can lead to a fabric-covered dresser and a refurbished coffee table. Especially when the ideas are this good…
DIY Dresser Makeovers
We begin with a trio of dresser makeovers that can't help but captivate us. Like this new twist on an old dresser featured at My Sister's Suitcase. Not only did a combination of gray and white paint completely transform this piece, hardware updates and the addition of aluminum sheeting give the end result true personality! Also note the switching around of drawers…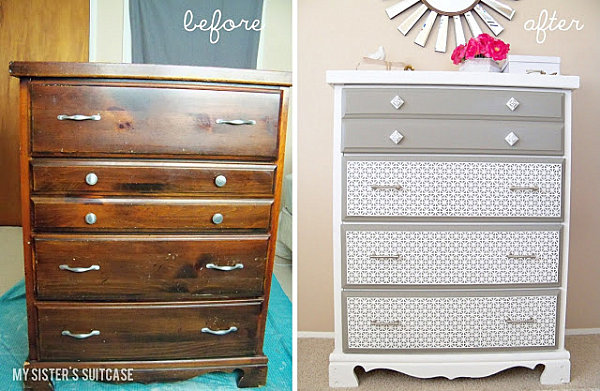 This next project shows just what a little vision can do! Starting with a simple IKEA dresser, Kate from Centsational Girl created this Textured Panel Dresser Makeover. Blue burlap inset panels and satin nickel ring pulls breathe life into this project…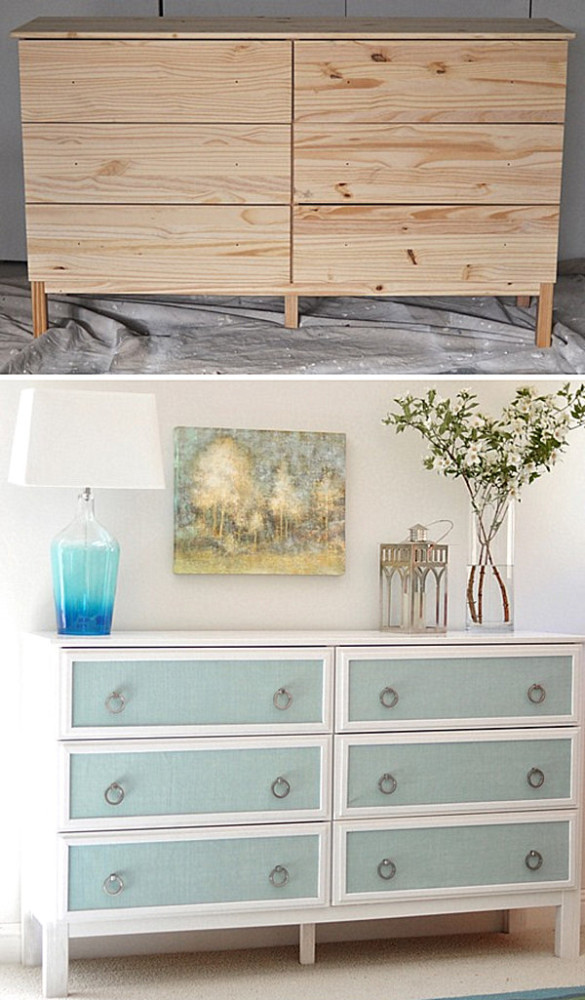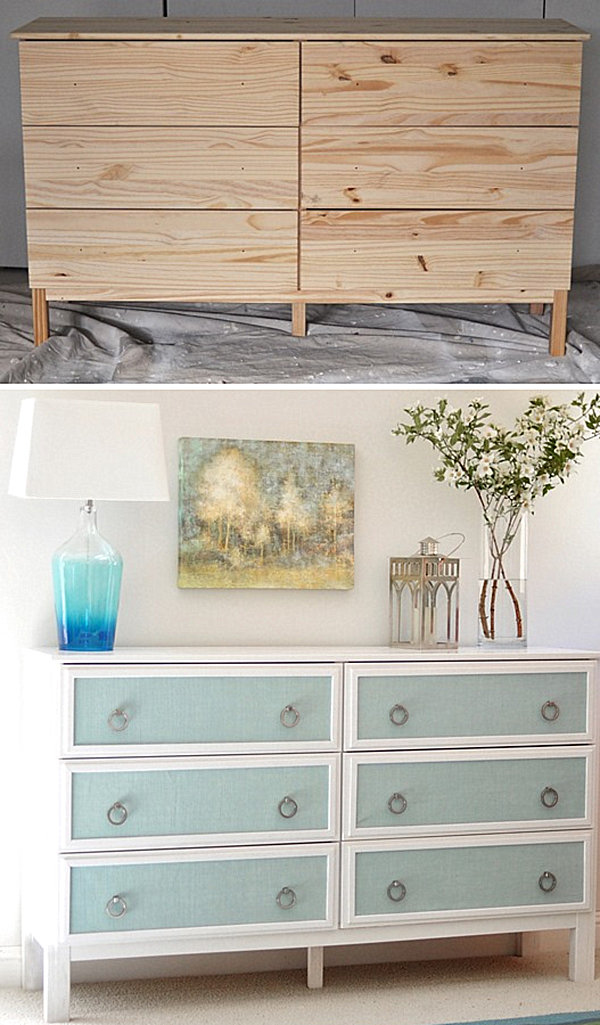 Sometimes all you need is a little contrast! This Two-Toned Dresser Makeover shows just what you can do with a dose of Annie Sloan Chalk Paint in Pure White. And of course, the addition of classic catalog pulls (Brass Label Holders) from Van Dyke's. Check out all the details at Home Stories A to Z…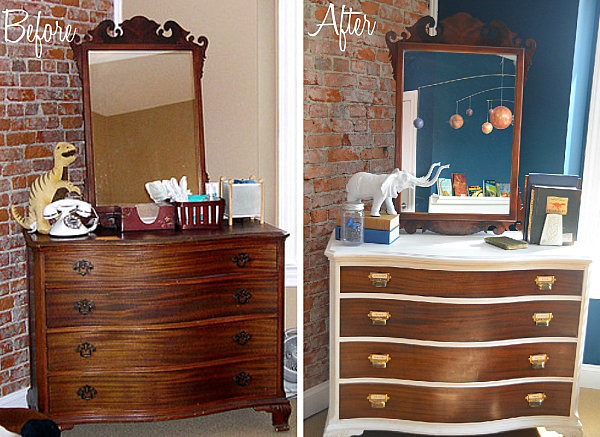 DIY Desk Makeovers
From dressers to desks… We now move from clothes storage to office supply storage. And it's easier to pull off a style update than you think. Did I mention that my favorite color in the world is green? No wonder I can't take my eyes off this Green Lacquer Desk Makeover from Natty by Design! Yes, a little green lacquer and a drawer pull paint update can do wonders, don't you think?… [via Decor Hacks].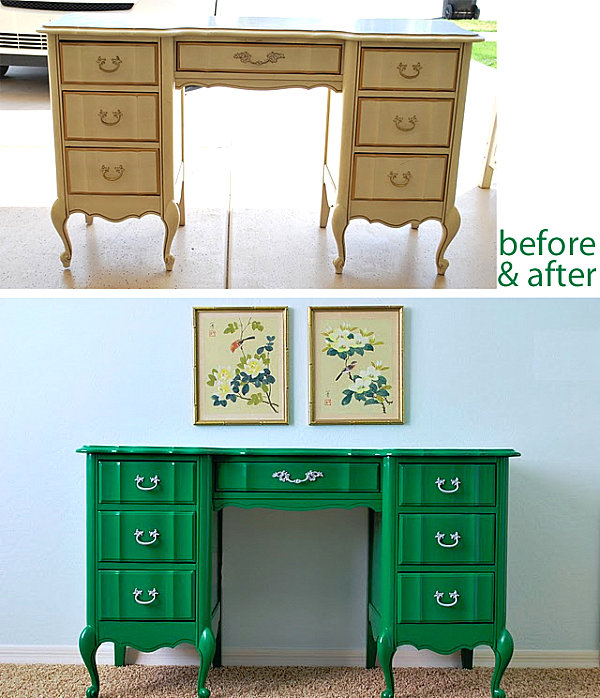 Speaking of the wonders of vibrant paint, it's hard to go more radiant than hot pink! Which is why this pink desk makeover from Design Manifest is such a showstopper. And just so you know, that's a Parsons' Desk from West Elm, purchased second-hand for $40. Big style for a small price = smart design…

Don't feel like painting the whole thing? No problem! This Mid-Century desk makeover from Design Sponge showcases the benefit of bold outlines. In fact, you can hold off on covering the drawers in glossy white in order to highlight the beauty of the wood in true framing fashion: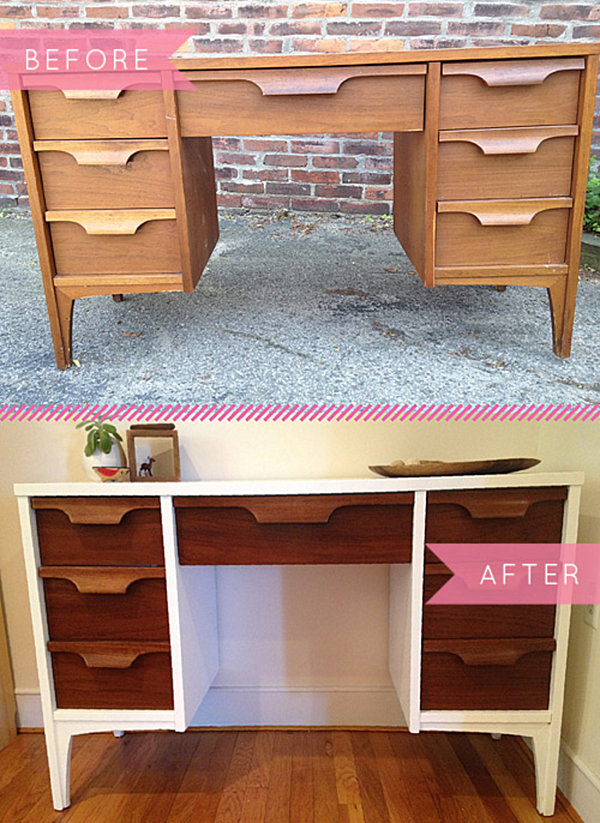 DIY Table Makeovers
We end with a series of DIY table makeover projects. If you're not looking to take on a large piece of furniture, you can keep it small… This DIY Patio Table Update illustrates the striking results you can achieve with a little paint, some decorative tape for striping purposes, and of course, a dash of creativity. Check out all the details at Lovely Indeed…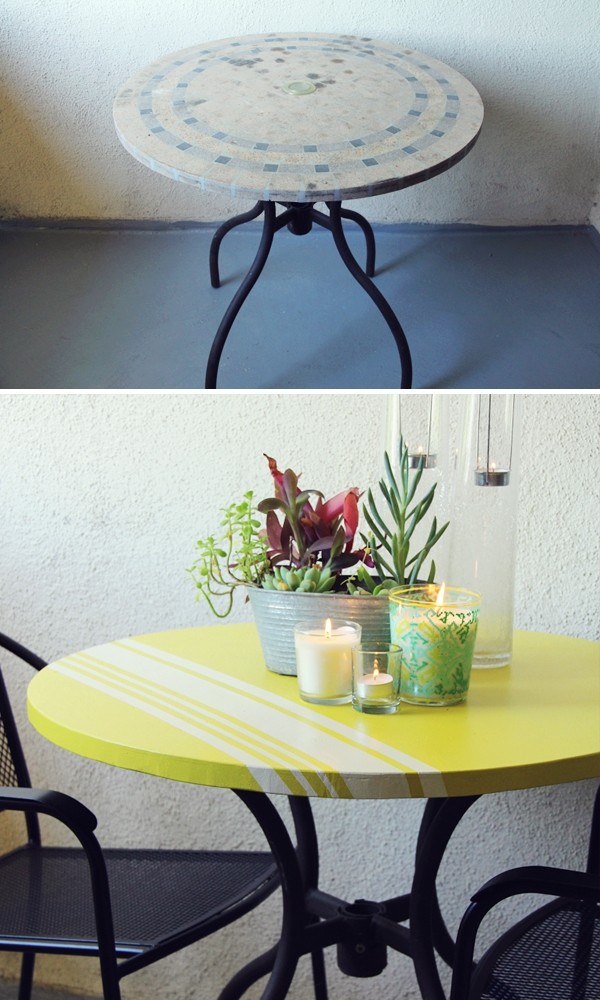 Ready for a super-easy paint-free way to update a folding table? This Card Table Makeover from Two Twenty One packs a powerful punch. Fabric, a vinyl cover, a staple gun and some padding will get the job done. We love how the fabric below simulates the look of tile. Very refreshing!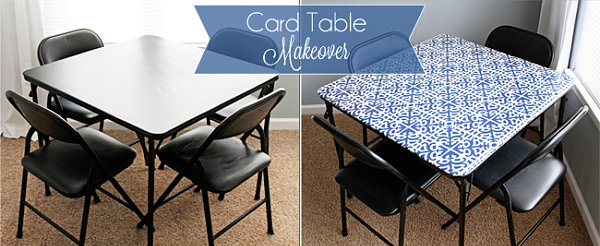 Ready to add a little bit of of flair with some Annie Sloan Chalkboard Paint? This painted coffee table makeover from Central Valley Moms shows just how the application of paint can actually call more attention to the details of the table's design. Note the curves and lines of the piece in the "after" image below…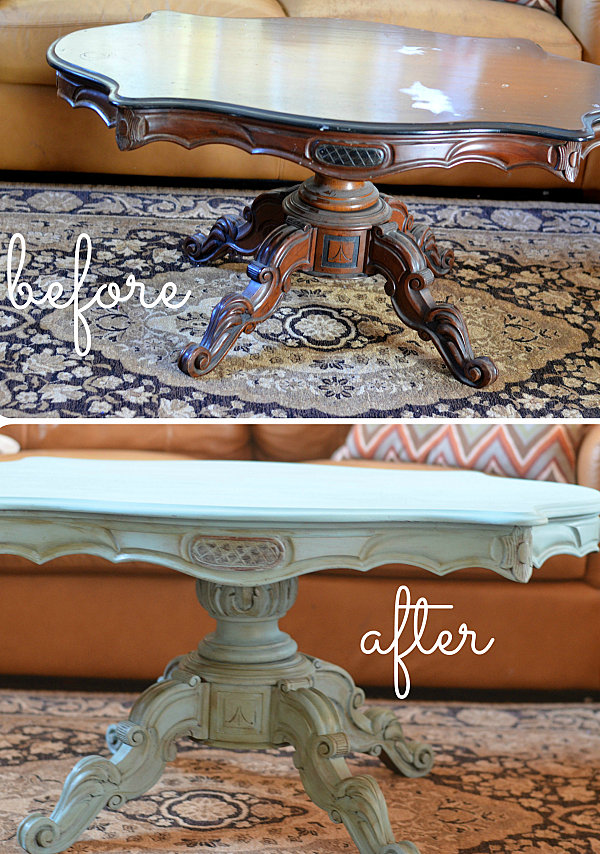 We end with a Mid-Century Nightstand Makeover from Design Sponge. What gives this project its pizzazz? The painted triangles on the drawer, envisioned and patiently created by Reeves, a 19-year-old design-savvy blogger. Check out all the details here…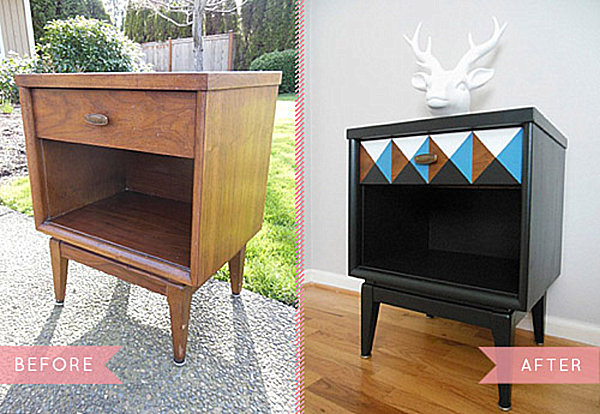 Which DIY makeover above is your favorite? Are you inspired to do a little furniture makeover of your own? Share your thoughts by leaving a comment below…