There is something magical about renovations and makeovers that transform the dull and the dingy into the spectacular. More amazing the transformation; more appealing it seems! Located in Melbourne Australia, this open and creative modern residence was crafted from the shell of an old and discarded warehouse. The unenviable task of turning this Fitzroy North warehouse into a stylish and functional home fell to the ingenious folk at Splinter Society Architecture.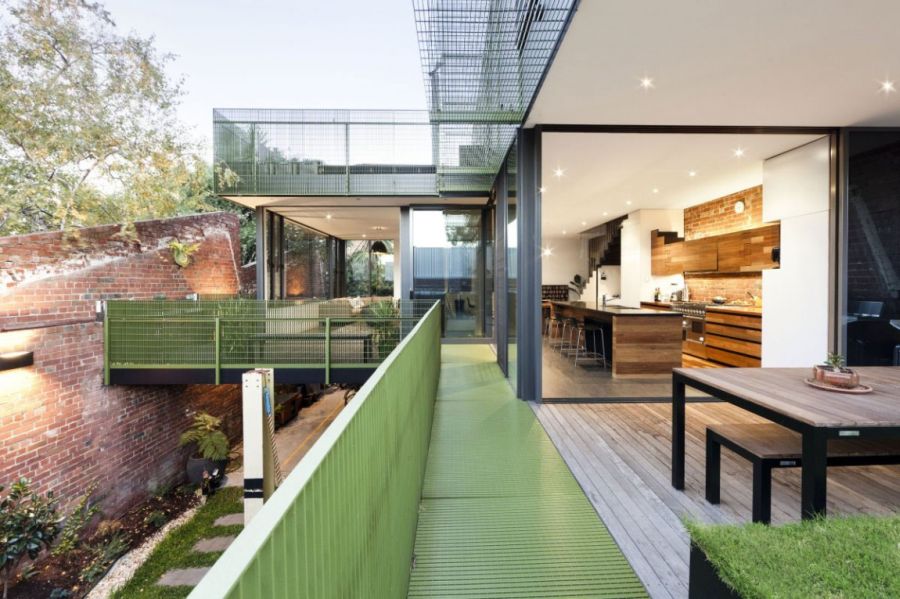 And they seem to have done a brilliant job as a warm and open living plan was clubbed with space conscious design. The space acquires a whole new vibe after the makeover as ample glass and smart lighting have been used to eliminate any dark corners. Warm wooden surfaces have been used generously throughout even as the original brick wall in the kitchen and dining area is kept intact. Cool neutral shades and ergonomic shelves help reduce any visual fragmentation of the limited space on offer.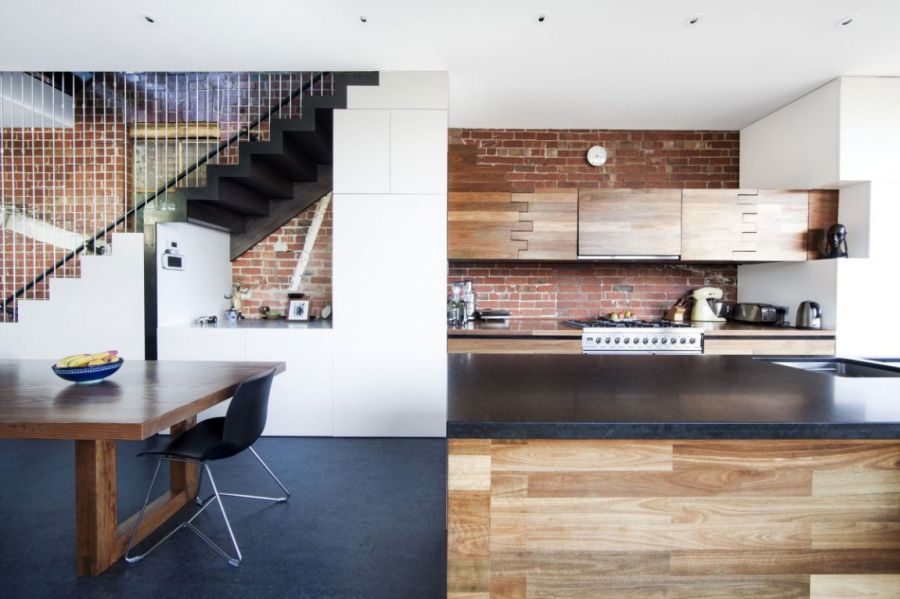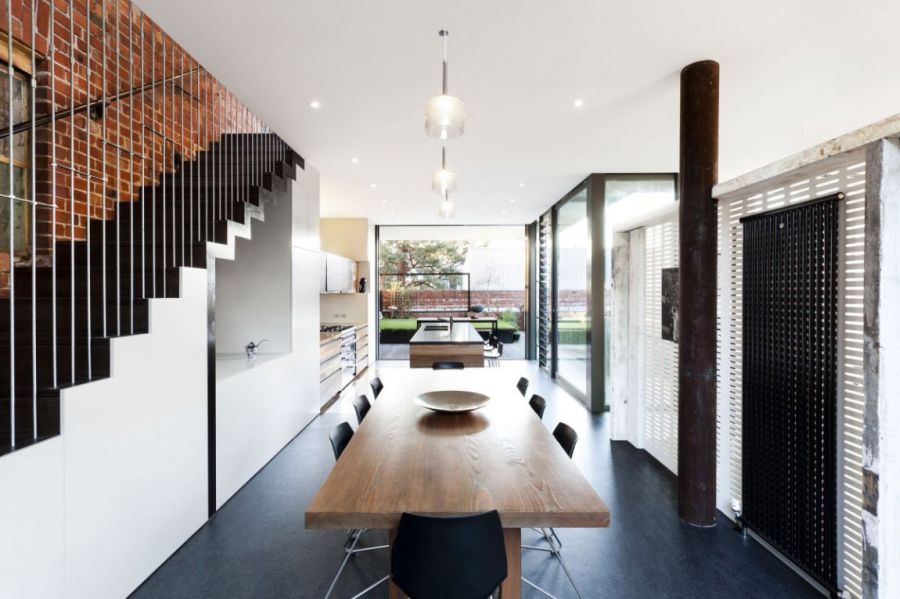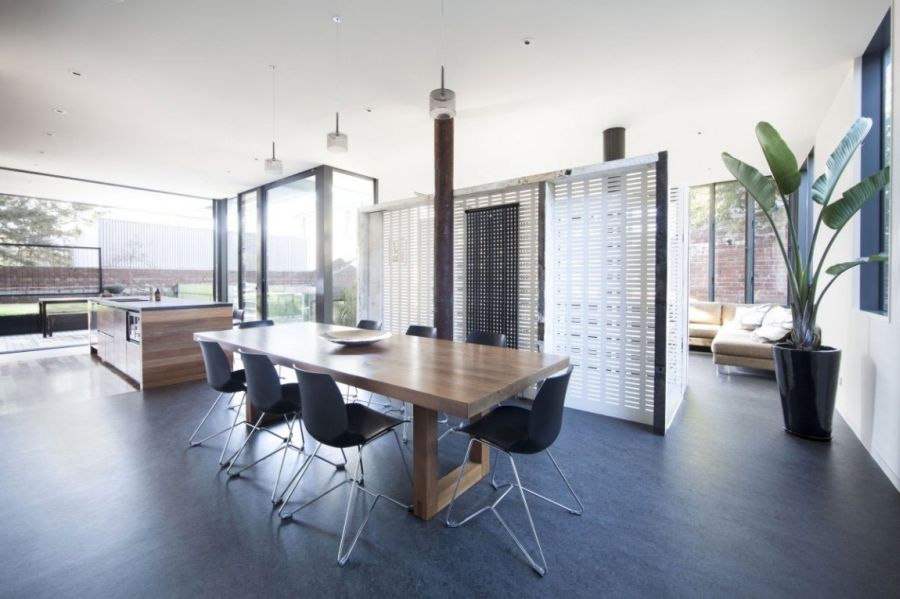 With a stylish staircase and a carpet of green outside, one struggles to find any reminiscent traits of the old warehouse from the outside. While the first floor sports a livings pace, kitchen and dining area, private quarters are housed on the top level and promise adequate privacy. Elegant, exquisite and modern to the core, this altered warehouse is a glittering example of smart, savvy and sustainable design.