Built on a hillside along the Dalmatian Coast and offering beautiful views of the Adriatic along with the historic city of Dubrovnik, House U is all about smart modern design. Conjured up and brought to life by 3LHD Architects, the lovely coastal residence combines serene sea views with adequate privacy. Built to serve the needs of a family with a couple of children, House U has been divided into two distinct sections. The first offers the public spaces on the lower level with the master bedroom for parents along with the bathrooms.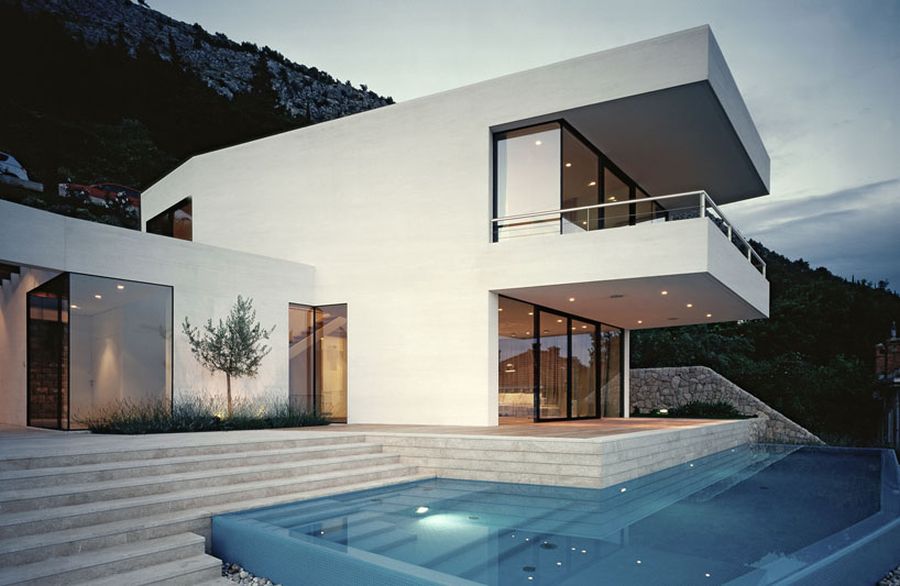 Adjacent second unit consists of two separate apartments for the kids and this design ensures everyone involved can enjoy plenty or privacy. Yet, interaction between the family members is encouraged using a series of terrace spaces and a connecting pergola. A stunning infinity pool below the terrace of the main block allows you to soak in the views as you enjoy a refreshing dip after a long, hard day.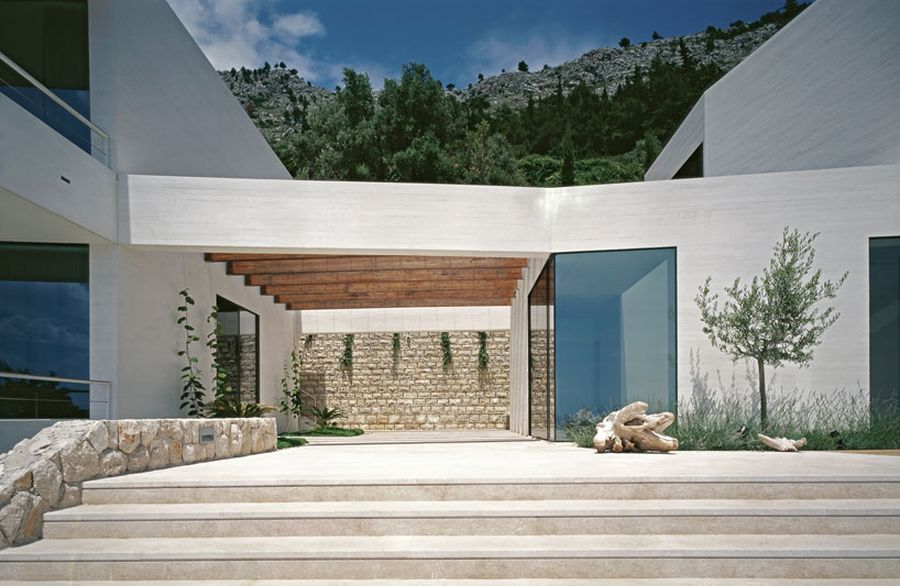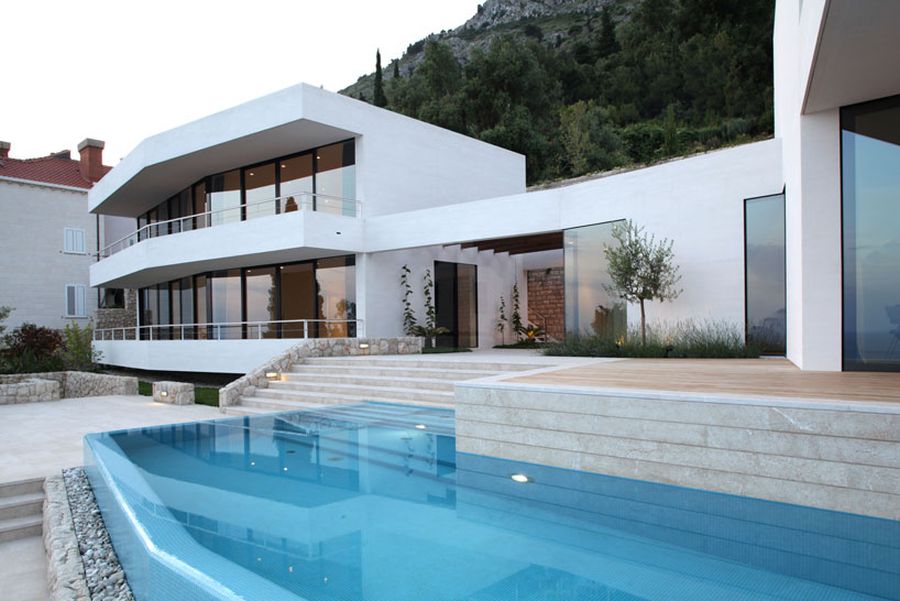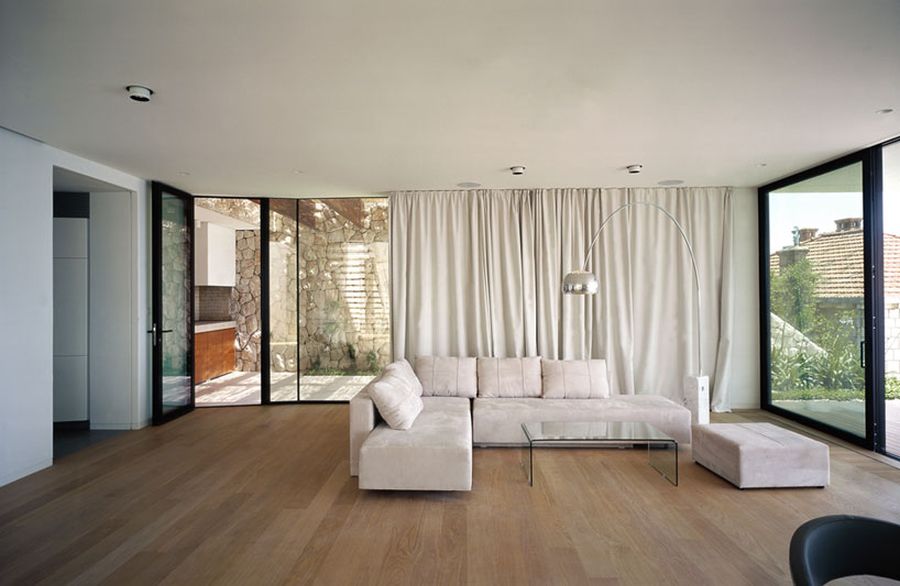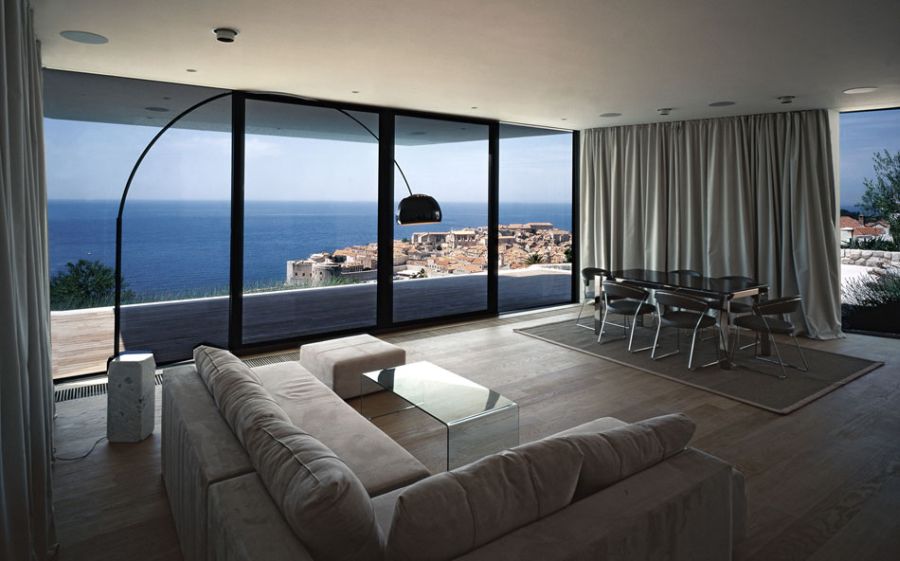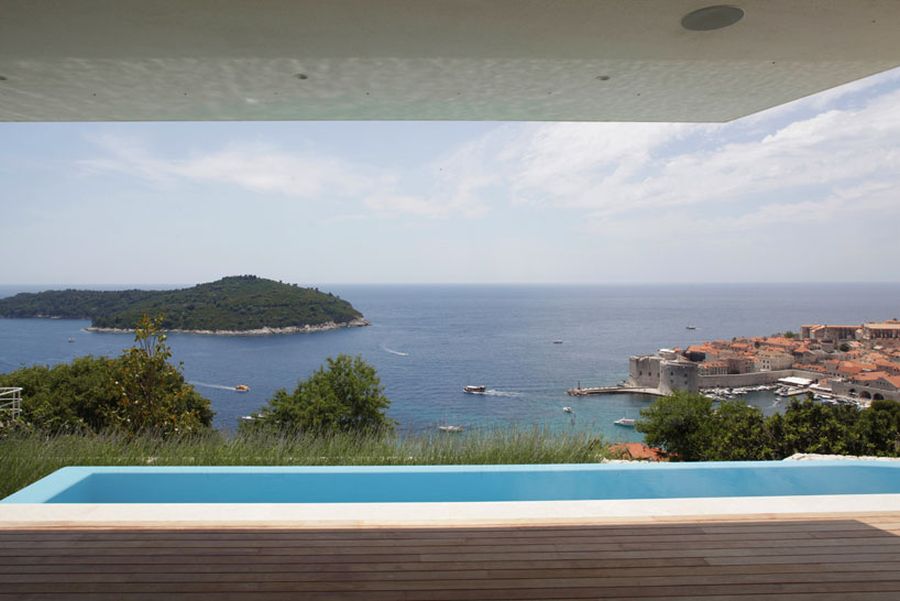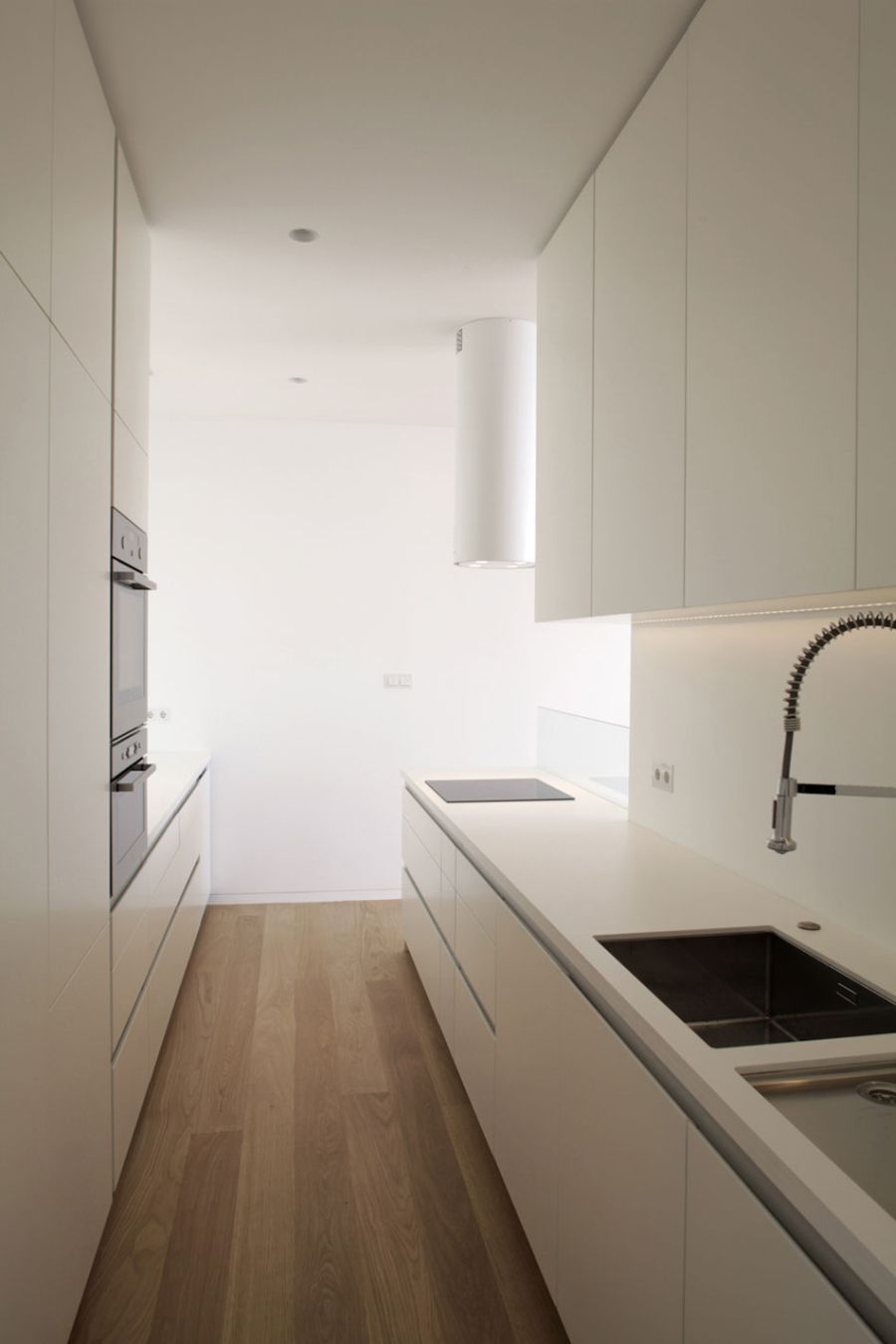 Interiors of this contemporary residence are clad in white with the likes of the iconic Arco Floor Lamp rounding up the décor in style. Along with local stone and concrete, glass has been used extensively to ensure that the denizens of House U do not miss out on any possible views. This has been coupled with smart geometric design to provide seclusion where needed.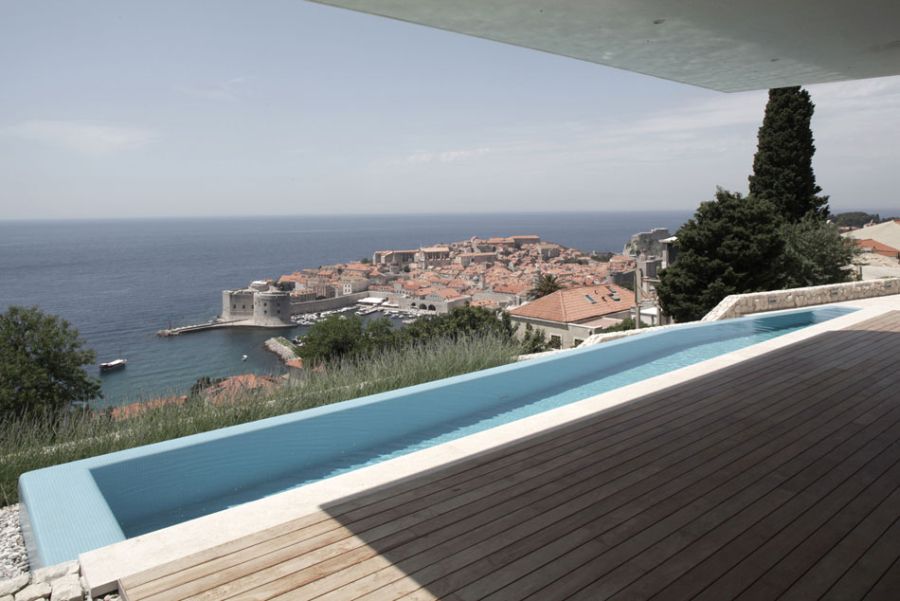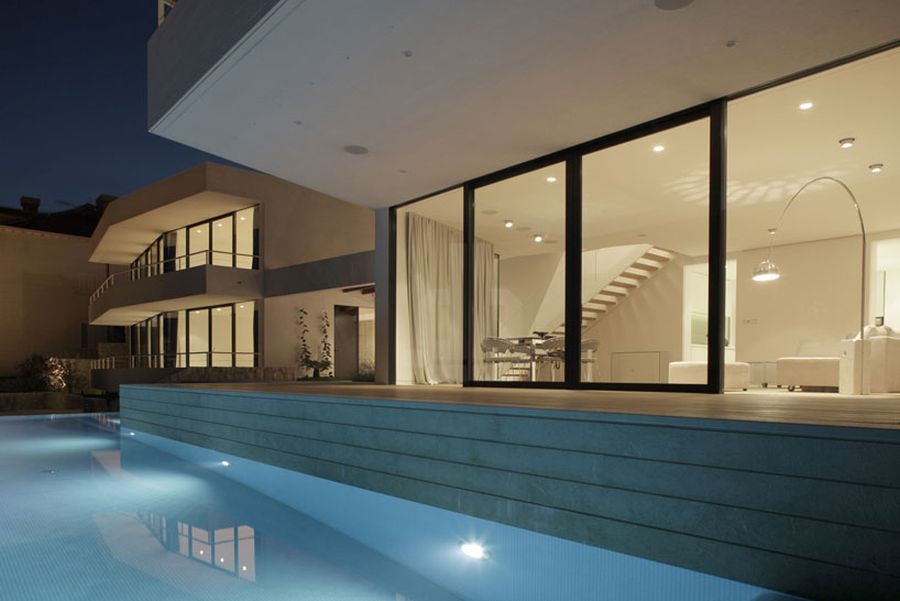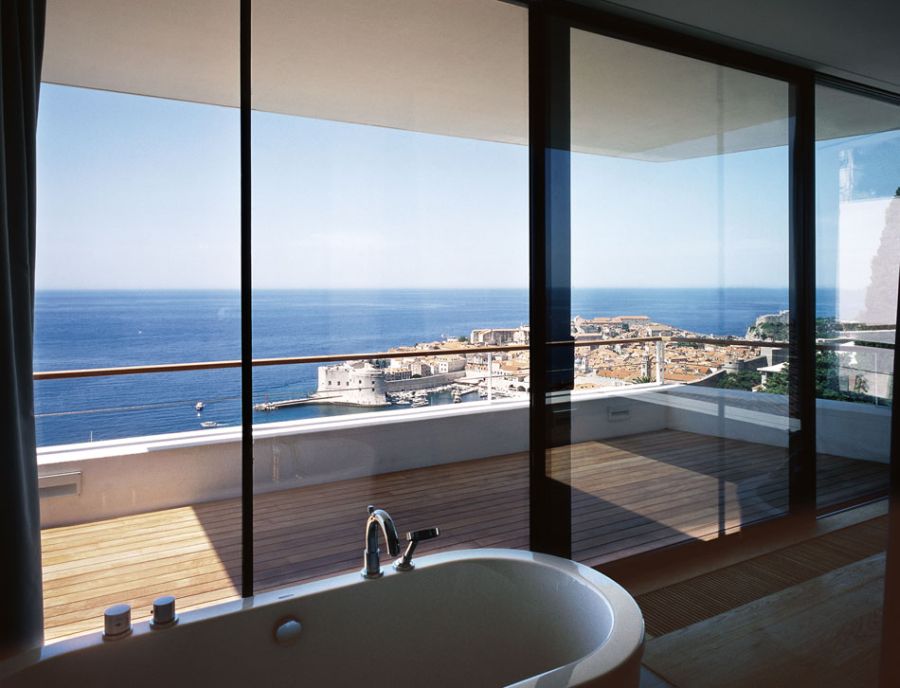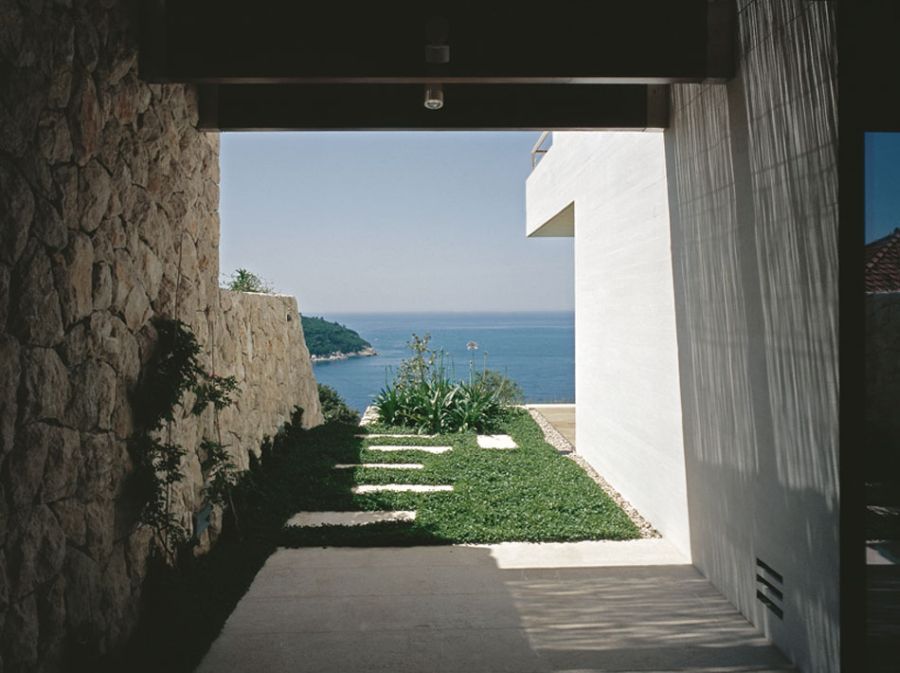 A view of Dubrovnik and the Lokrum Island in the distance make House U one of the best on the Dalmatian Coast. Charming and classy, its interiors and chic design are simply the icing on the cake!