The sight of a precious little one is sure to melt the hearts of many. From their tiny clothes to colorful toys, children bring light and joy to the home. Their nursery or bedroom should be a reflection of these positive feelings. A great way to start? DIY decor that is perfectly suited for a youthful space. For the infants in your life, create a mobile. They'll ensure a stylish send-off into sweet dreams.
Up, Up and Away!
The sky's the limit with this hot air balloon mobile by Joy of How Joyful. Every detail, from the cork "wicker" basket to bold striped designs, are delighted and fun. This DIY is ideal for beginner and seasoned sewers alike- so don't be afraid if you're not as experienced with a sewing machine.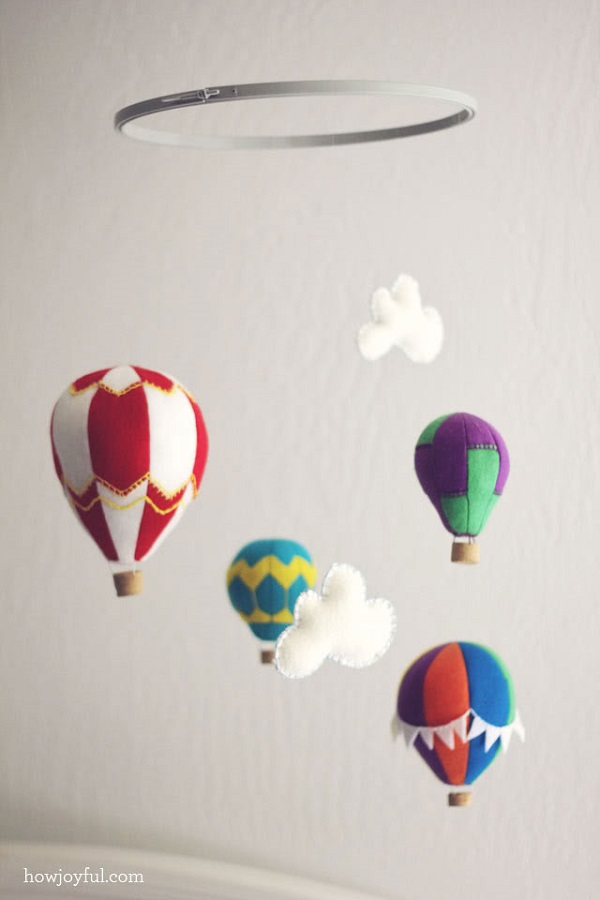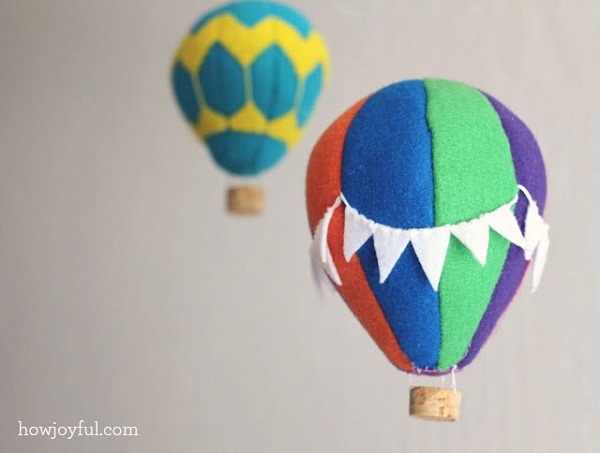 Claire of Craft Schamft created a masterpiece when sewing this gingham hot air balloon mobile for your niece. DIYs as gorgeous as this one make great gifts for newborns and their parents as well. So if you're looking for a thoughtful and unique baby shower gift, you may have found a winner!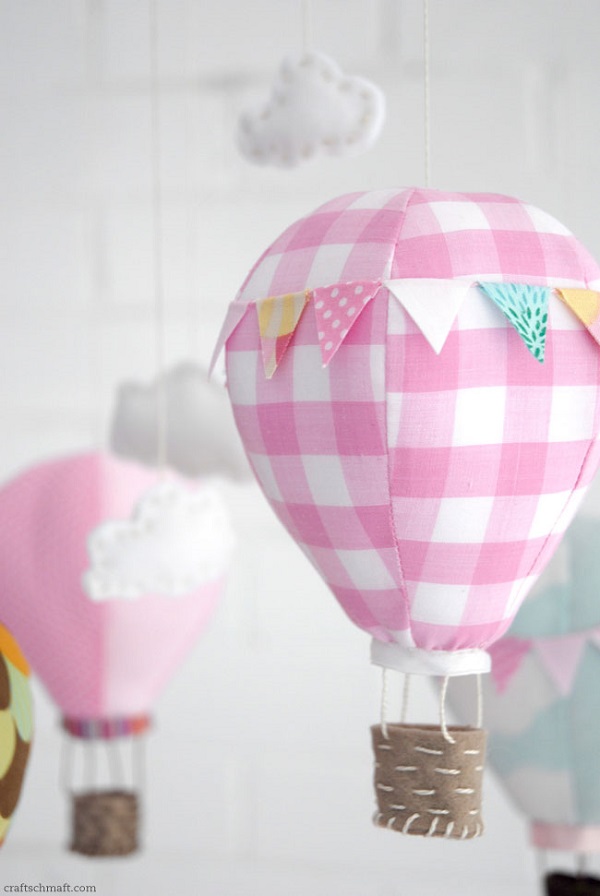 All Around the World
Bedtime is the perfect opportunity for your little one to explore the world. Help them travel the globe with this hot air balloon inspired mobile from Mrs. Peabod. The cardstock construction is easy to replicate and creates a stunning 3D display. This process can be adapted to other shapes as well. Try making a solar-themed mobile by using planets, stars and moons for galactic decor.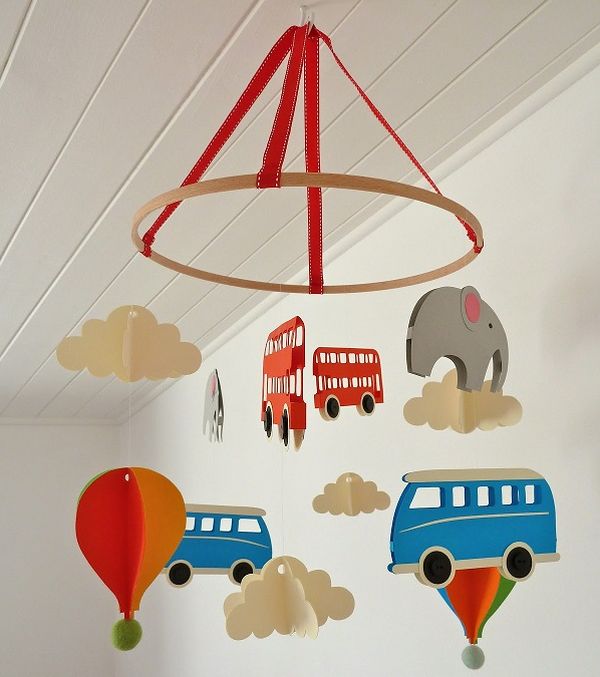 Featured on Chic and Cheap Nursery, this worldly mobile will bring out the little traveler in your child. The globe inspired spheres are a fresh take on map artwork, and will be a welcome display at the day's end. Suspend from invisible wire to avoid distracting from the maps.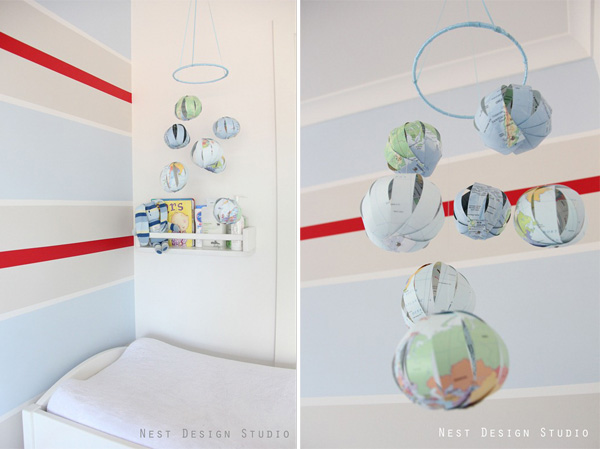 Sweet Dreams
Any child that gets to sleep under this ice cream mobile by Melissa and Kellie of Icing Designs is sure to have sweet dreams! Pastel hues and delicate ruffles make this a beautiful addition to a nursery, and provide a delectable treat for wandering eyes.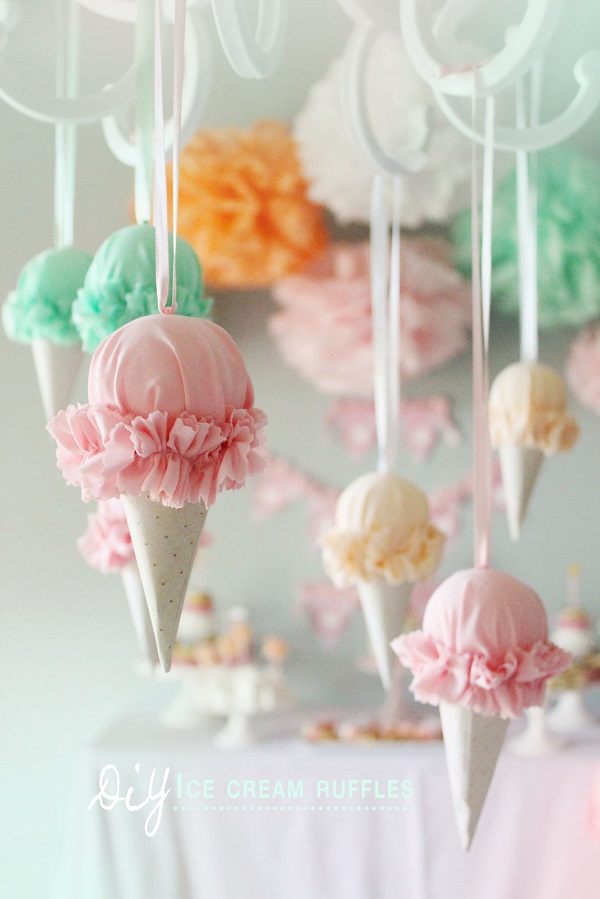 Colorful Creations
Fabric lovers, listen up- this mobile by Sarah of Running from the Law is made for you! The flawless combination of fabric and ribbon in bright hues will fill your child with joy. Don't be afraid to mix and match prints- the more patterns you incorporate, the more playful it will be.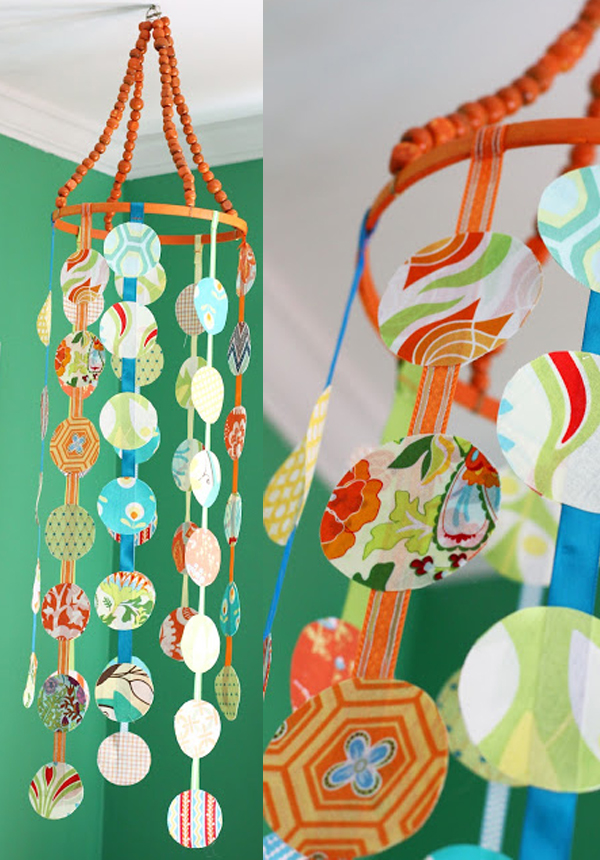 This DIY mobile by Land of Nod will transition from nursery to bedroom effortlessly. The mixed mediums of bright felt and beaded suspension are beautiful against a plain wall. Keep the color scheme bright and playful, or make a neutral version for a brighter color palette.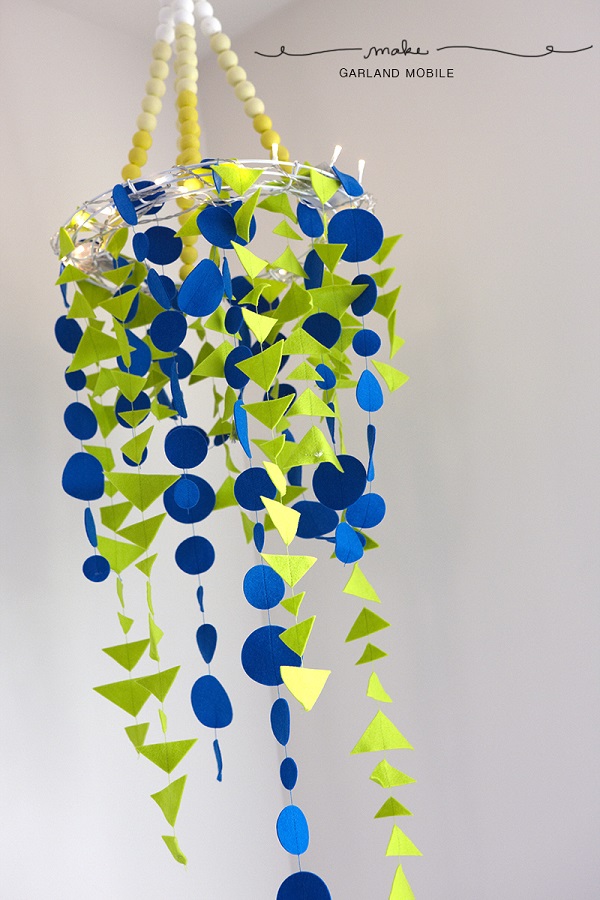 Mobiles are a delightful addition to a child's nursery or bedroom. Their cheery themes and kid-friendly color schemes are sure to make your little one happy to go to sleep. Some designs also go the extra mile and transition to an older child's room, which means one less decor item to worry about! Feeling inspired enough to make your own mobile? Tell us about your plans in a comment below.