Located in a quiet little farming community in Sharon, Israel, this beautiful contemporary home was conjured up and brought to life by architect Nestor Sandbank. It is not very often that the sleepy and laidback neighborhood in this region sees such an extravagant home. Projects that did not place stringent budget constraints were also not too common for Nestor Sandbank. Surrounded by homes that still exude an old world Israeli charm, this expansive residence was designed to combine a relaxing lifestyle with opulence and comfort.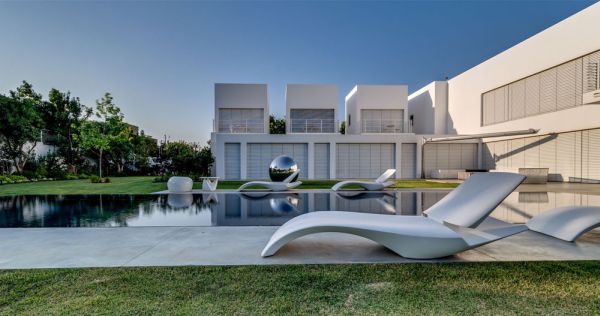 The entire house is divided into four main sections and is nestled in a spacious plot stretching a good three acres. One of the first tasks at hand was to ensure that the living quarters for the four adolescents in the home were separated from the main structure so as to ensure ample privacy for everyone involved. This was achieved using a transparent corridor that connects the main living area with the living space for the younger members of the family.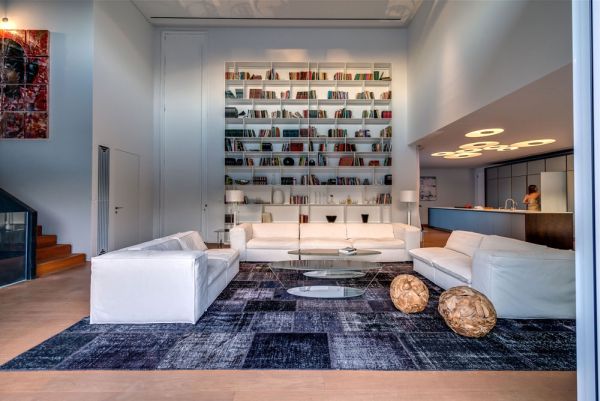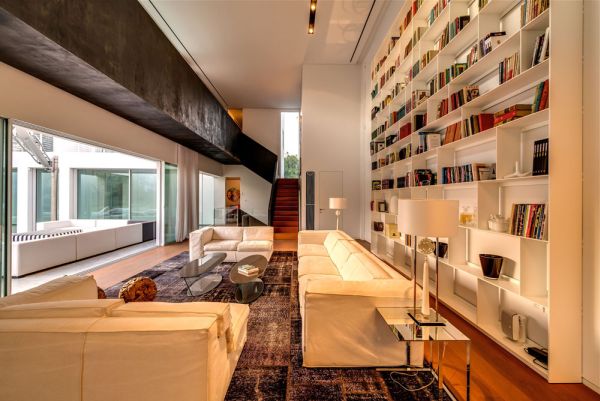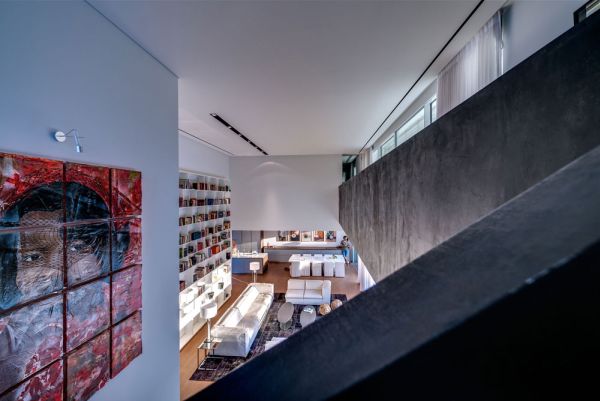 A spacious living room, an ergonomic kitchen and a large dining area make up the ground floor of the main structure. An open living plan is employed throughout as each space leads to another effortlessly. The two-story high ceiling and ample use of glass help accentuate the airy and spacious atmosphere. A steel staircase clad in black doubles up as a sculptural masterpiece even as it leads you to the plush bedrooms and private quarters upstairs.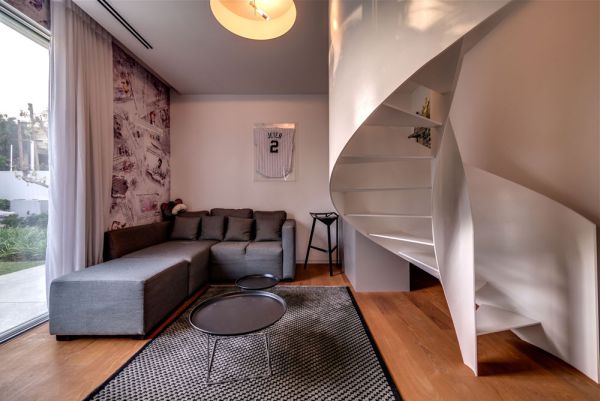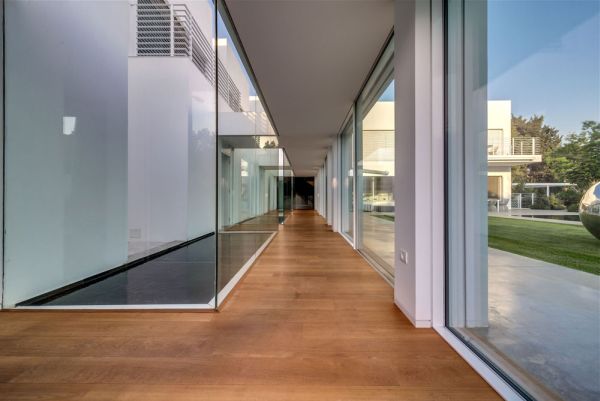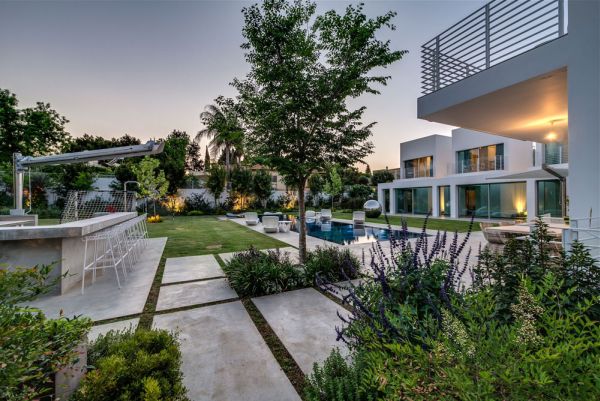 Muted tones, earthen shades and cool colors grace much of the home while elegantly placed art work induces a splash of color here and there. The real highlight of the home lies outside with refreshing pools and grassy lawns dominating the landscape. Sophisticated and soothing, this truly is a residence that is all about luxury nestled amidst a cloak of green! [spotted on: xnet]