Gone are the days when planet-friendly homes were both cumbersome and dingy. Design trends have taken a quick turn towards the eco-friendly as architects, designers and consumers are all hooked on the green wave. Today carbon-neutral homes are not only efficient, but also aesthetically pleasing. This sustainable residence known as the Green Orchard was conceptualized and created by Paul Archer Design and the 200 square meters home is all about creating spaces that are easy on the eyes and on the planet!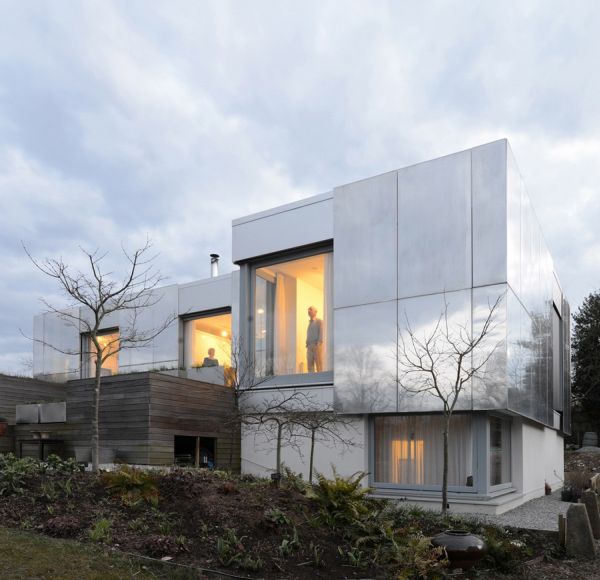 The growth of green energy sources has contributed infinitely in making homes far more energy efficient in the last few years. Add to this the improved ability of architects to understand and harness this new found technology and there is little wonder in seeing carbon-neutral homes come out with such style and panache. Located in South Gloucestershire, UK this particular dwelling sits next to the lush green Severn Estuary and is surrounded by picturesque landscaped gardens. Yet, what makes the home so special is the innovative skin of panels on the outside that helps in heat regulation.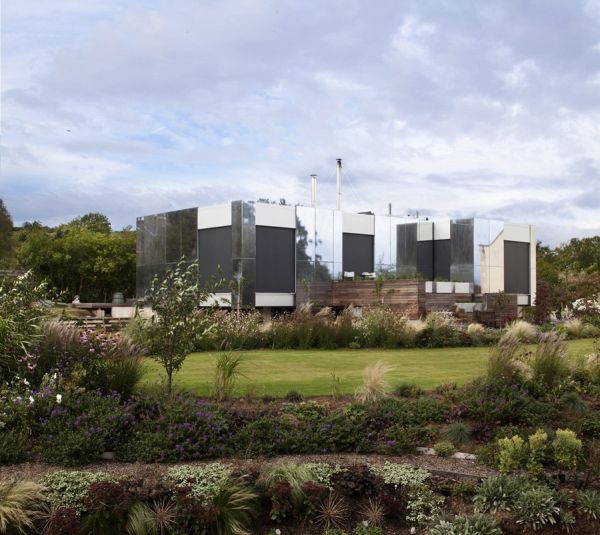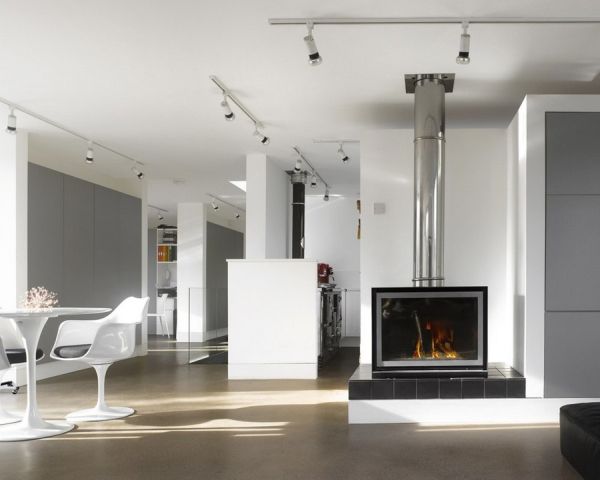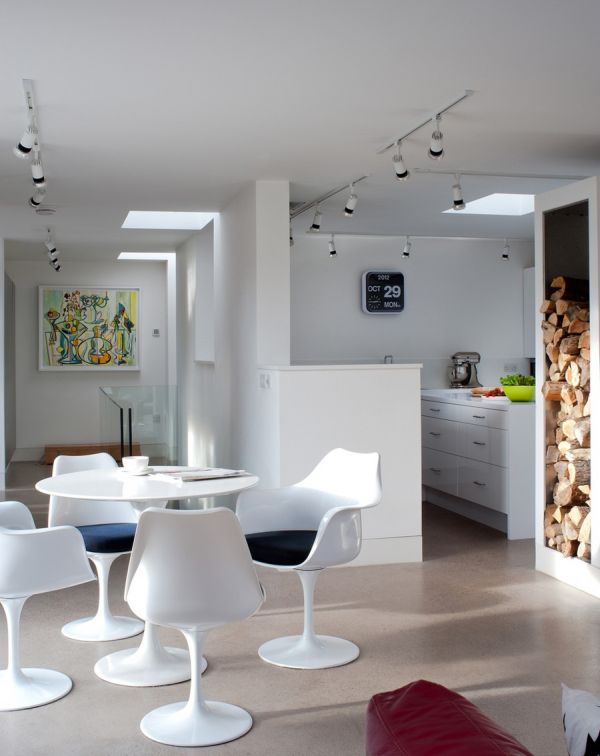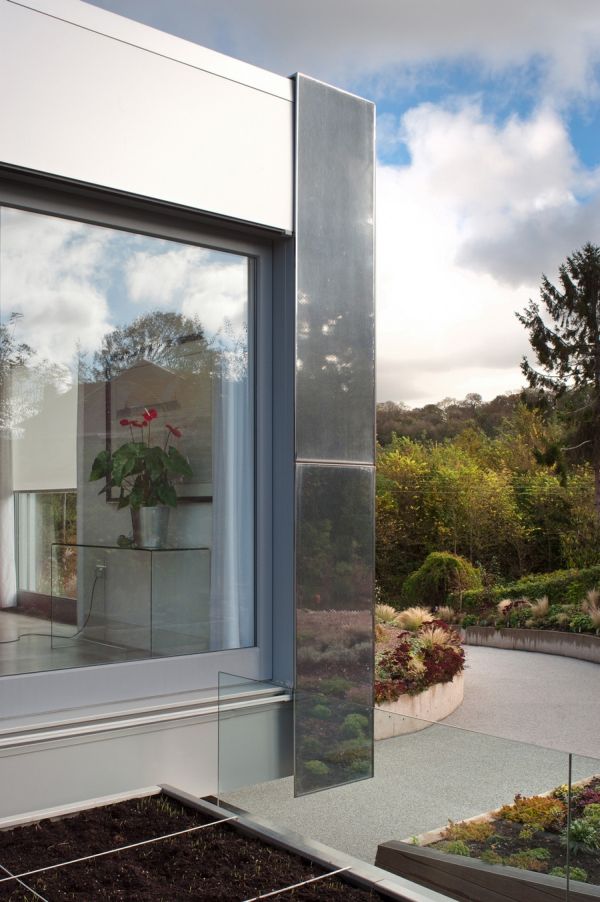 The unique cladding of panels has a high insulation factor and can be opened and closed to varying degrees depending on the prevalent weather conditions. The panels also give the structure a cool metallic tinge that gives the home its space age appeal! One the inside, stylish contemporary décor, pristine white walls and a neutral color scheme bring the touch of modernity. Large glass windows offer an unabated view of the lovely gardens outside. Ergonomic, elegant and saving up on energy bills, this is indeed a cool home in every sense of the word!