At times, modern design is as much about frugality as it is about expansiveness. At the end of the day, a successful project is one that gives the client exactly what they want. This innovative office space in Bratislava is one of those creative makeovers that place smart design and space-saving solutions at the forefront. The task of revamping this four-room flat located on the fourth floor of a 1928 building in the Slovakian capital fell to Plusminusarchitects. Designers were asked to transform this old apartment into an ergonomic design studio without exceeding a budget of €7500.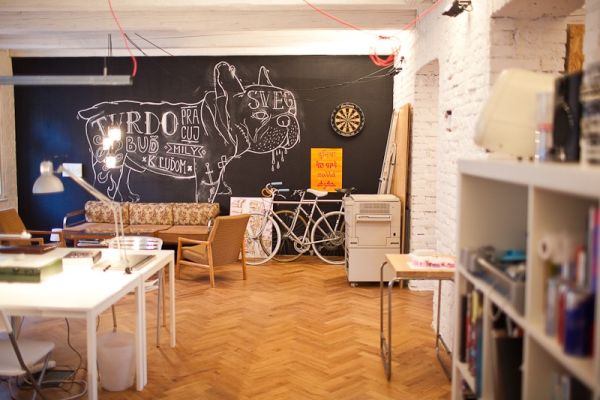 The budget constraints coupled with the existing space limitations challenged the architects to come up with solutions that create an eclectic office with a touch of Scandinavian elegance. One of the first changes was to remove all the internal partitions and walls to ensure there is an open and flowing floor plan. With the walls out the way, two large wooden boxes crafted out of chipboard were added to provide for both storage and amenities.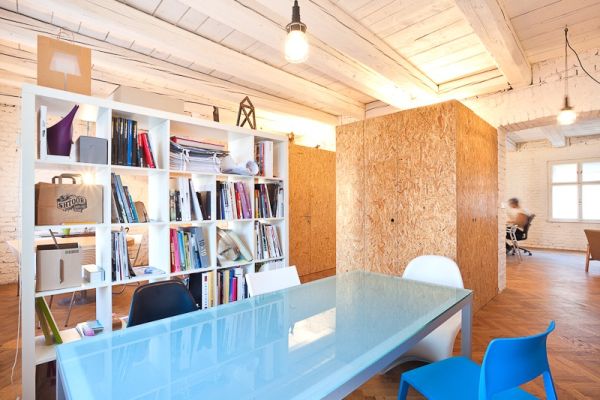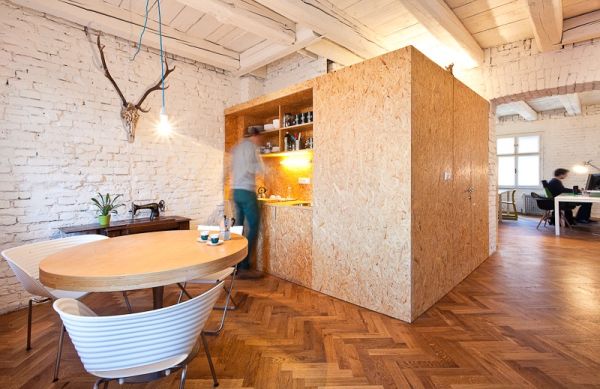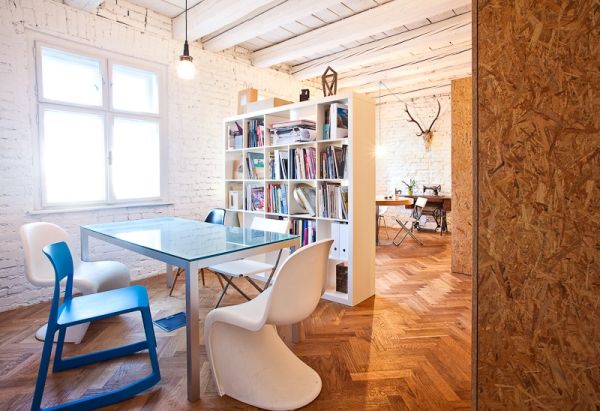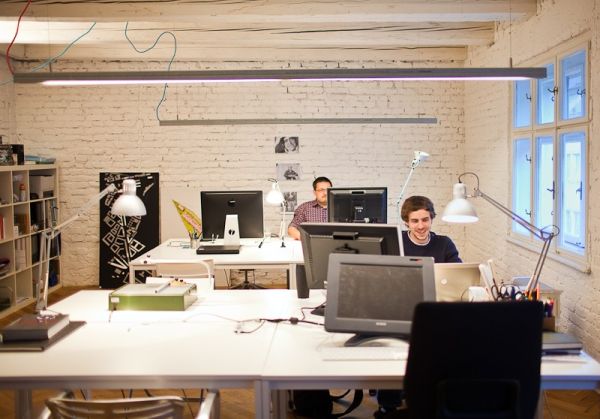 Original brick wall and the wooden ceiling of the apartment were left intact without too many changes. Yet, the unifying white of this background makes sure there is no visual fragmentation of an area that is already short on space. While one of the large wooden boxes added to the interiors houses the office materials along with the printers and the scanners, the other box sports a bathroom along with a small kitchen on the outside!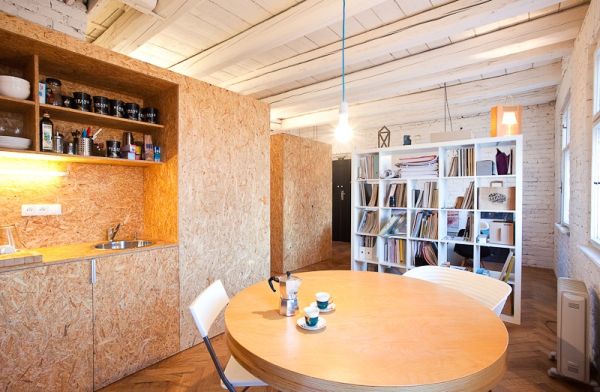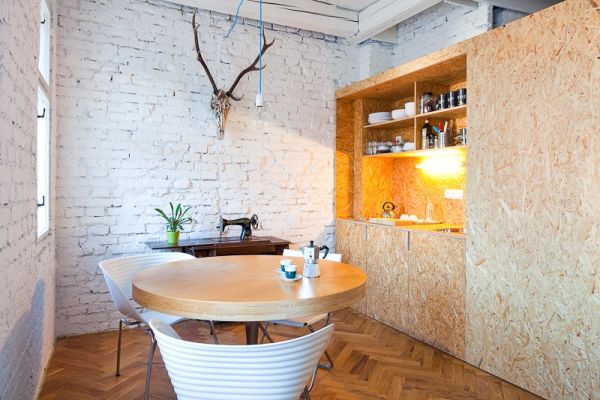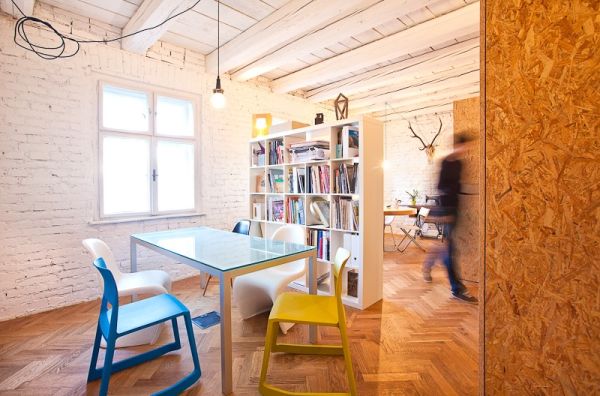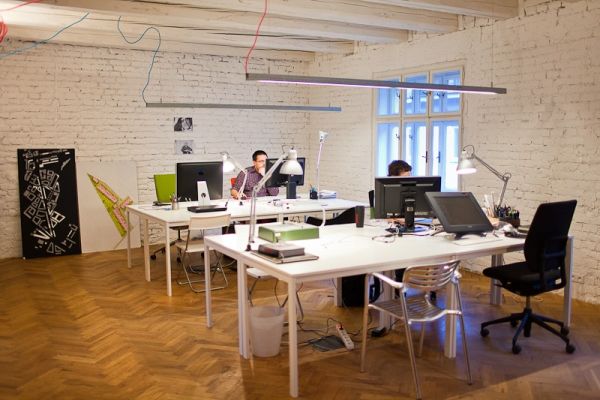 An interesting mix of colorful furniture and large blackboard that helps with the discussion of ideas in the studio gives this daft office an inimitable feel. Smart and savvy, this resourceful renovation places function above form and ergonomics above absolute aesthetics!