Giving a traditional home a contemporary overhaul is a task far more challenging than designing a brand new residence from scratch. The pre-imposed constraints often make the work of architects that much more difficult. Stephenson ISA Studio though, has done a commendable job in turning an old and dull residence in Manchester, UK into a fabulous modern home that exudes transparency and class. One of the major elements of design that altered the look of the existing structure was the extensive use of glass.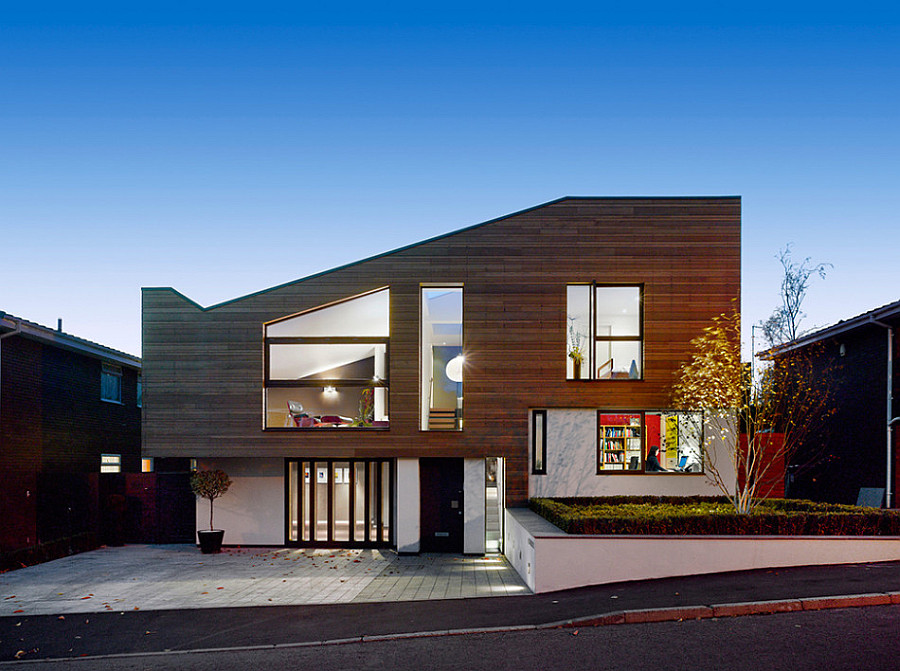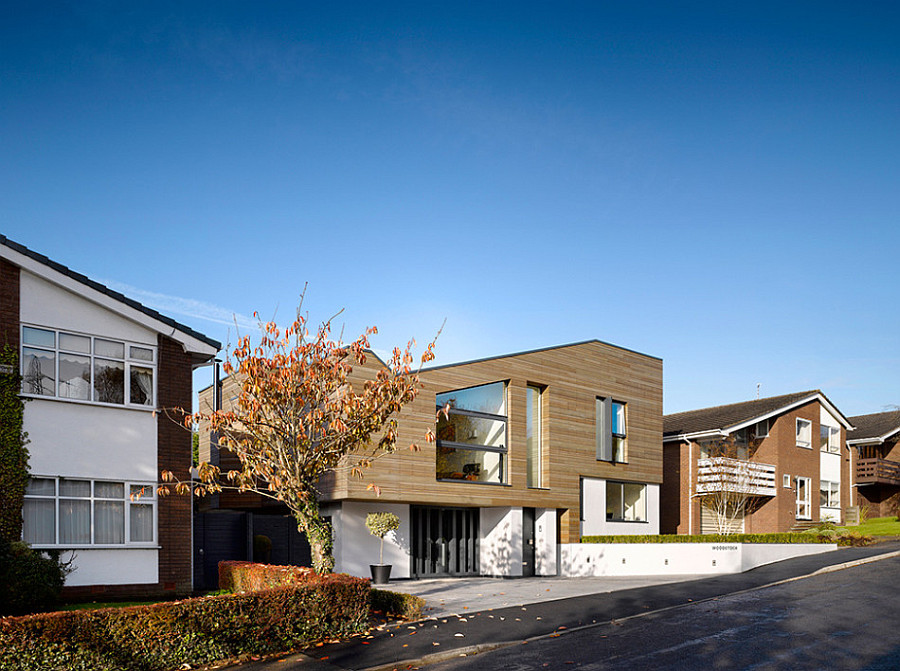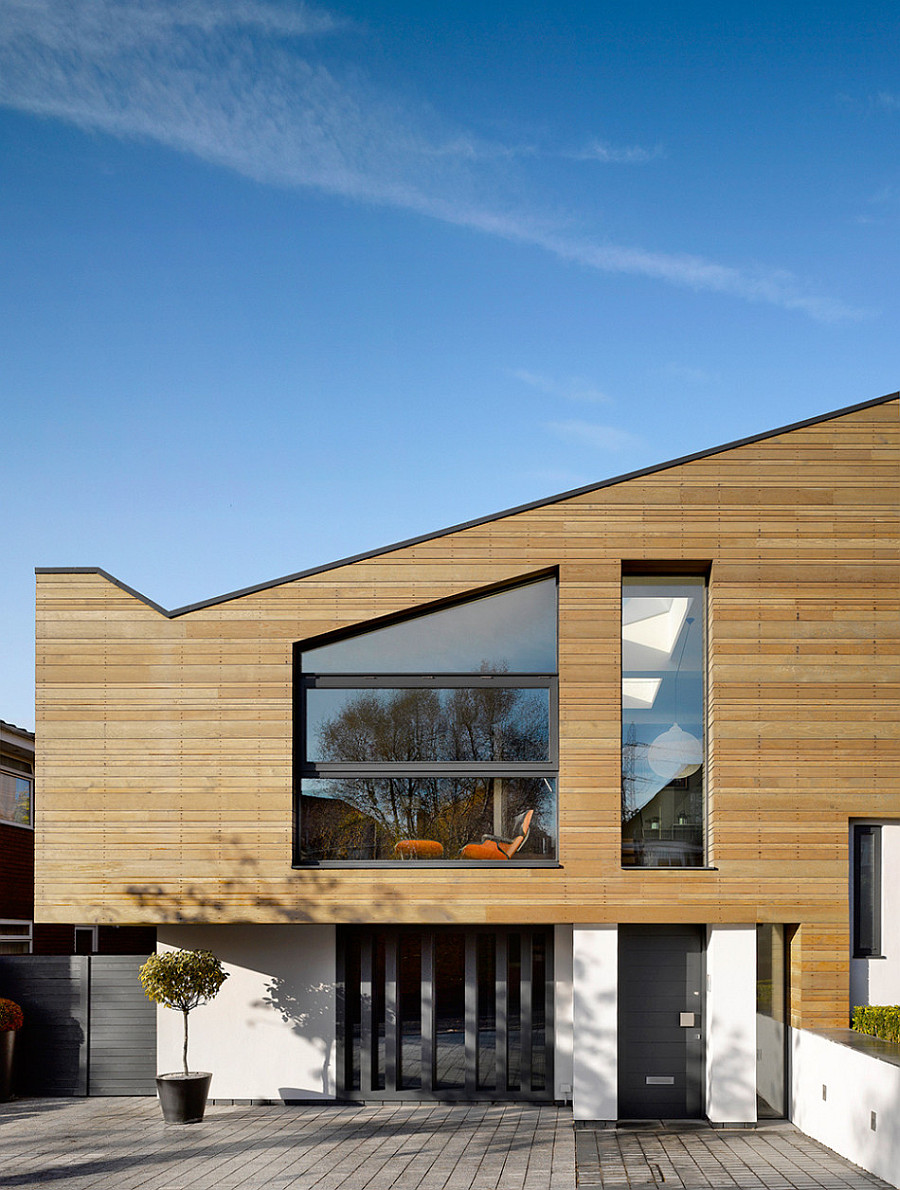 Since both the clients and the architects wanted to create a home that had greater visual connectivity with the outdoors, large floor-to-ceiling glass windows were utilized in an expansive fashion. This not only created a more airy and open atmosphere, but allowed for ample natural ventilation to drive out any remaining dark corners.
A cloak of wooden cladding exudes a warm and inviting charm. The beautiful recessed lighting showcases the sparkling interiors.
An open living plan was employed indoors as all the old doors were done away with to create a single flowing space. Largely neutral walls in white, gentle wooden tones and ergonomic furniture complete the remainder of the house.
Contemporary features of the home were enhanced further by adding a stunning floating staircase with a glass railing. Interesting art work on the walls and the iconic Eames Lounger complete the transformation of House 1005 with style and sophistication!