Not too long ago we showcased the inimitable Radisson Blu Riverside Hotel in the city of Gothenburg. Here is another beautiful architectural find from the city that has won us over. This lovely little home in the once vibrant shipping town exudes loads of contemporary charm even as it blends the classic Scandinavian design with a touch of modern flair. This bright and vivacious maisonette sports a lovely blend of the cool and the colorful as its vibrant interiors are set against a pristine white backdrop.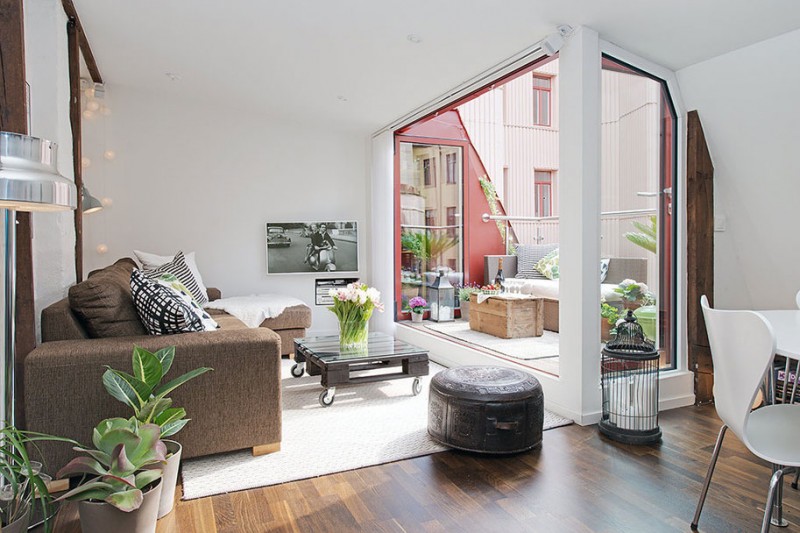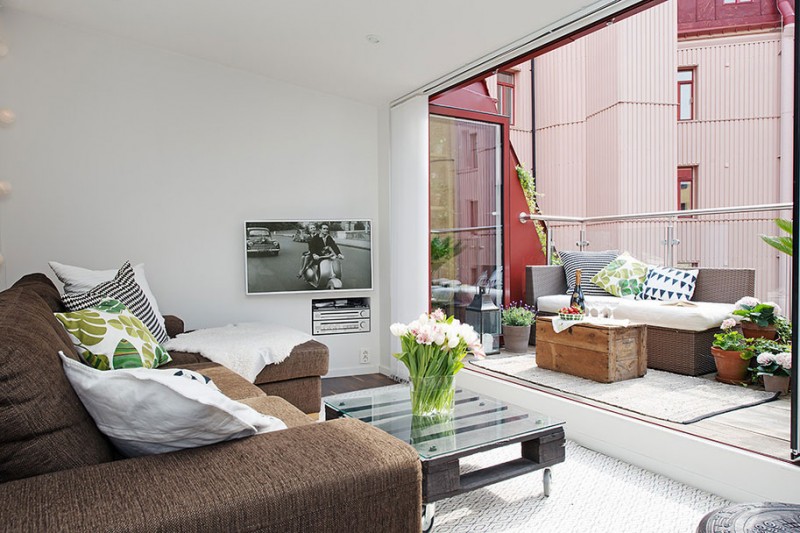 The all-white walls of the home are a common feature on both the levels with an exposed brick wall next to the stairs being the only exception. Even though the home is not extravagantly large, it makes smart use of whatever space is available by incorporating features such as under staircase shelves and ingenious storage units that easily disappear when not in use. A stylish living space offers a view of the world outside thanks to large glass windows and the décor is a combination of the plush and the muted pieces with the colorful and classic furnishings.
An ergonomic kitchen in white, small dining area, compact home office and a stylish little nook turned into a reading space come together to offer its owners everything they could ask for. The bedroom on the top floor pretty much fits in with the theme of the rest of the home while sporadic and elegant appearance of red, green, yellow and orange tinges throughout the residence give it its distinctive Scandinavian appeal.
Cool, creative and promising some beautiful views of a historic European town, this maisonette could be yours for $634,000.
What's not to like about it?