Today you can auto tune, photoshop, and Spanx ourselves to perfection. Even our technology has the same benefits and skills to alter imperfections. Our phones autocorrect our misspellings-sometimes to embarrassing and detrimental levels, our cars can auto park and our DVR can auto record our favorite episodes, sometimes more than one at a time.
All these innovative proceedings help us present a well-put together façade of a capable individual. It gives the impression of being an exercising enthusiast, or a great driver who even in reverse is more than competent. It can make us look organized and smart. For the jaded and skeptical eye, however, we have not fooled them. They realize we are everything but au naturale.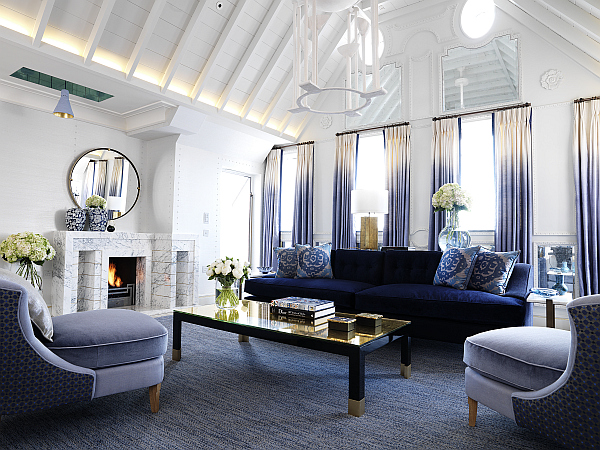 Even our home décor is filled with materials that are an insult to the many natural fabrics of life that we have access to on an instant and regular basis. Seriously, what is Formica formatted from, anyways? And just because polyester doesn't wrinkle does it have to invade our lives with its bally texture? When everywhere we look we encounter artificiality, it's hard to find the raw, natural beauty that is below, above and around us.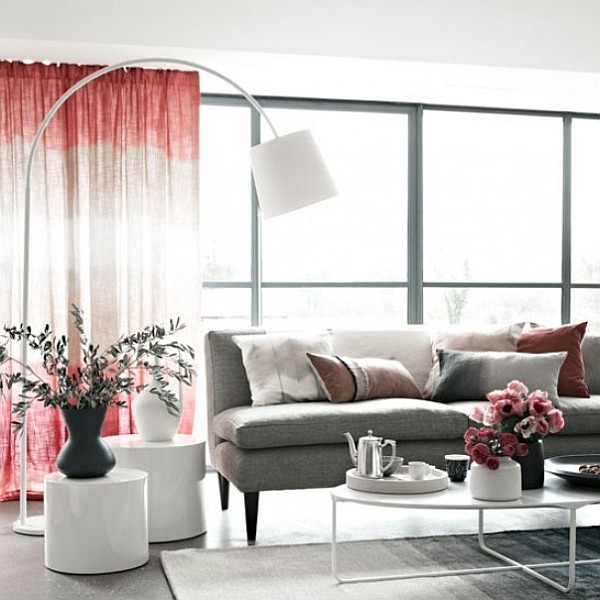 You can have an enriched look without having to resort to these chemically enhanced methods. Let's take your 100% unbleached and undyed linen curtain panels and charm some 100% raw, natural color into them with this DIY dyeing process. Turn your home into a makeshift textile manufacturing company that has positive influences for all your senses.
#1: Pre-lude to Dyeing
Prewash, and pre-dry your fabric to prevent any shrinking that will distort your end result goal with unwanted disproportions.
#2: The Vegetation Step
Reach back in your cabinet and fridge and give those rarely used items our over processed taste buds have accustomed themselves to a new meaning. Turmeric powder turns a lush yellow gold, radishes a clean sand red, coffee beans a soothing beige, and strawberries a bold patriotic red. There are many other ingredients we may have in or around our home that can greatly alter our fabrics like dandelion, lavender, plums or onions.
Chop your natural source selection into small pieces that are large enough to resist a strainer, but small enough for extraction.
#3: Watered Down Delectables
In a large pot boil your 2:1 ration. Two parts water, one part food dyeing source. Boil this concoction for approximately one hour then strain out your food-dyeing source until you have a pot of smooth, rich liquid that already bears great color.
#4: Sprinkle in Some Spices
The last thing I want your DIY project to turn into is a bleeding mess. To prevent bleeding, we need to add another natural and common ingredient as a fixative and preserver. If you used plant material as your dye source, use one-cup vinegar for every four parts of water. For any fruit or vegetable dye source add ½ cup salt per every eight cups of water. Mix thoroughly.
#5: Abracadabra, Make it Au Naturale
Slowly lower your fabric into your pot of dye. Stir as you bring to a boil. This allows deep penetration of the liquid into the thread and weave of your fabric. The deeper you want this dye to penetrate, which means the darker you want to dye your fabric the longer you allow it to boil. Your dye should generally be completely soaked into the grain of your material within one hour to one and half hours.
#6: Waking Up with A Splash of Cold Water
Drain your pot and rinse your fabric in cold water. Hand wash with natural detergent in cold water. Rinse, repeat washing and hang up to dry, or find a dry surface to drape over. The cold water will shock the fibers of any excess of fixative and dye.
#7: Give Your Senses Something to Celebrate
Iron out some wrinkles, hang up on a wooden rod and sing hallelujah as you breathe in the success of your curtain panel dye job. You are one step closer to being nominated to win The Greener Good award as well as giving your eyes a sensation al view of nature and hand made décor.
#8: Wash Your Hands
Sometimes we have to get our hands dirty to reap in blessings of unimaginable blessings. This is definitely one of those occasions!
So, how do you like these?