When it comes to transforming your home, small details can make the difference between average and stunning spaces. One of the easiest ways to change up a room is with accent pillows. Whether for a much needed update or just a quick switch for spring, pillows can help complete your vision of a pulled-together, posh environment. Simply toss a pillow on the couch or in an armchair, and you're a step closer to design perfection. Here are 11 DIY accent pillow ideas to inspire you.
Inspired by Typography
Home projects that draw inspiration from typography have risen in popularity over the past few years. Spotted on furniture, framed artwork and even walls, the trend lends a certain air of charm to a space. This linen pillow from Wit & Whistle is a breeze to make- a fabric marker and stencil are all you need. Feature a favorite quote or scripture for a personalized touch, or use a passage from a novel or poem.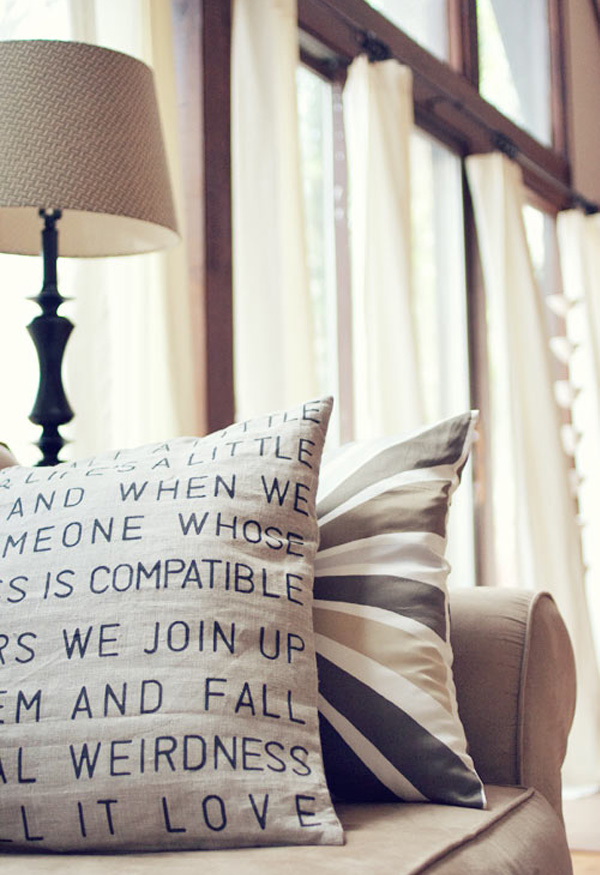 Inspirational words have also begun dominating the typography design trend. While this beaded accent pillow from Better Homes and Gardens promotes "bling," motivational words like "hope" and "happiness" could also jazz up a plain pillow. For added sparkle, use faceted glass beads- they'll catch the light on a sunny day and cast designs on your walls and ceiling.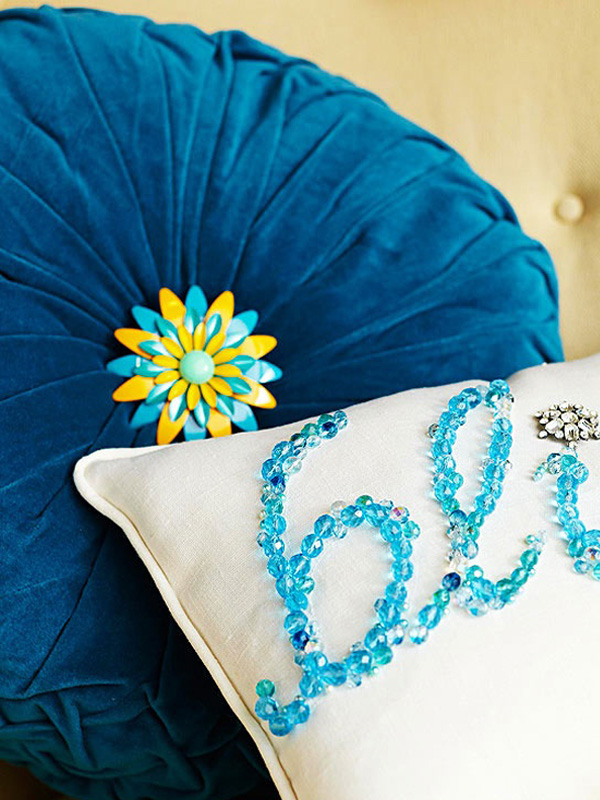 Shape Shift
Looking to jazz up a space but don't want to use a typical square pillow? Try your hand at these triangular pillows from Hello Lidy. The vertical position of the black and white stripes make more of a graphic impact with angled sides. For this project a triangular pillow form will be hard to find, so make your own out of solid cotton instead.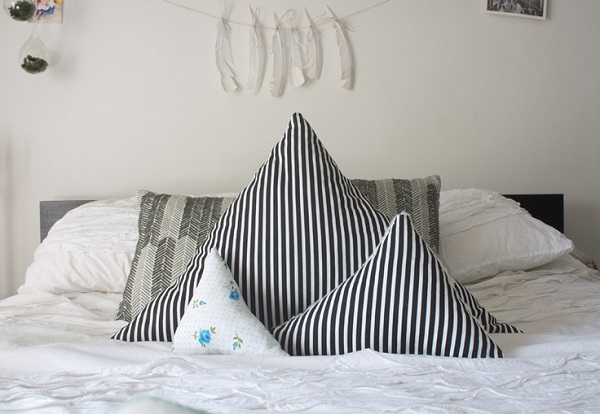 Against more traditional square forms this circular pillow from A Beautiful Mess is a fresh take on home accents. For a classic take tuft the center of the cushion with a covered button or sew on a tassel or pom pom for a fun approach.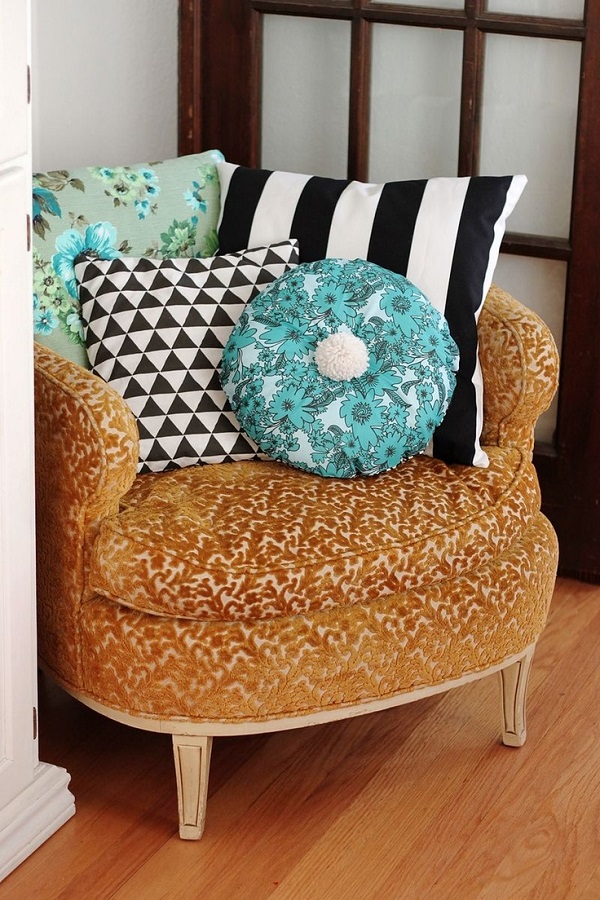 Painted Perfection
Paint isn't just for walls! Get crafty and celebrate love with this heartfelt DIY from Love and Cupcakes. White cotton pillowcases get a makeover with some fabric paint and a card stock stencil. Try doing this project with other images too- paint your and your partner's initials or celebrate the time of year with seasonal designs.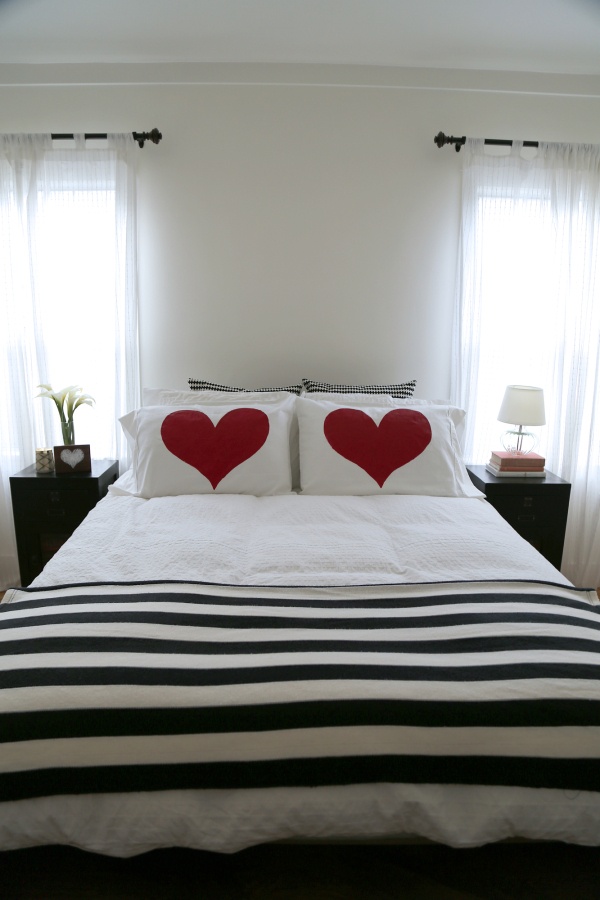 Remember those paint-by-number kits you used as a kid? Recapture those youthful sensibilities with this DIY from A Beautiful Mess. Images of landscapes work well for this project, but you could easily paint any type of scenery. Don't worry about creating your own paint-by-number guide- there are plenty of templates available online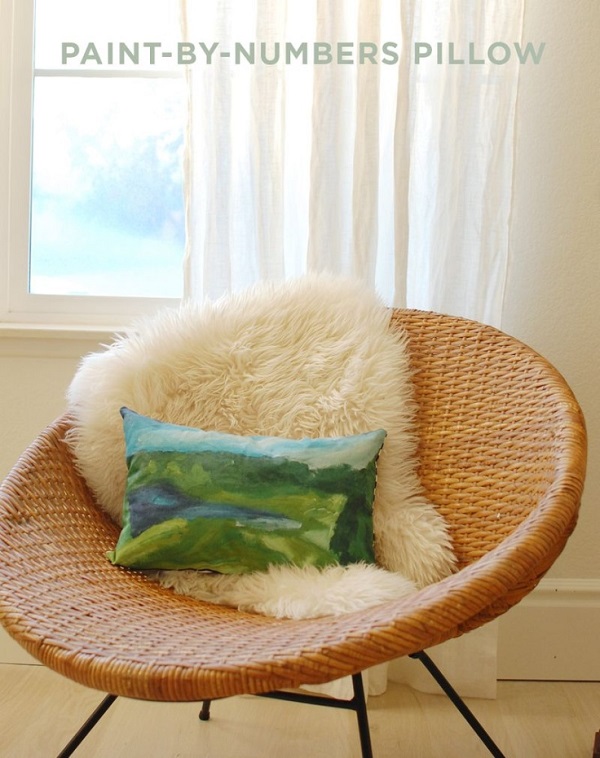 Mix and Match Patterns
Mix-matched patterns are a great way to add visual interest to a space. These accent pillows from Art Actually serve as a pop of color against a simple white couch. Vary the size, shape and colors of your pillows for an eclectic display.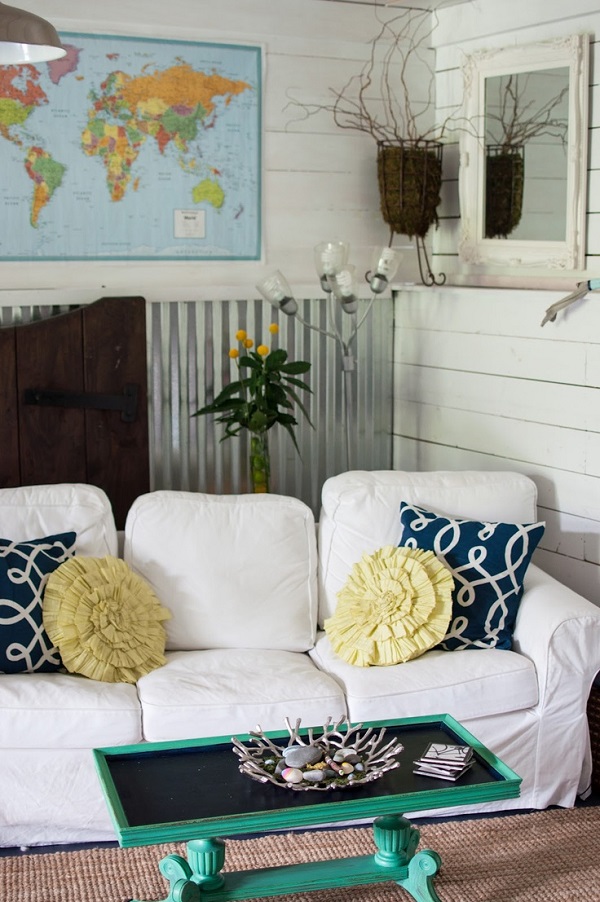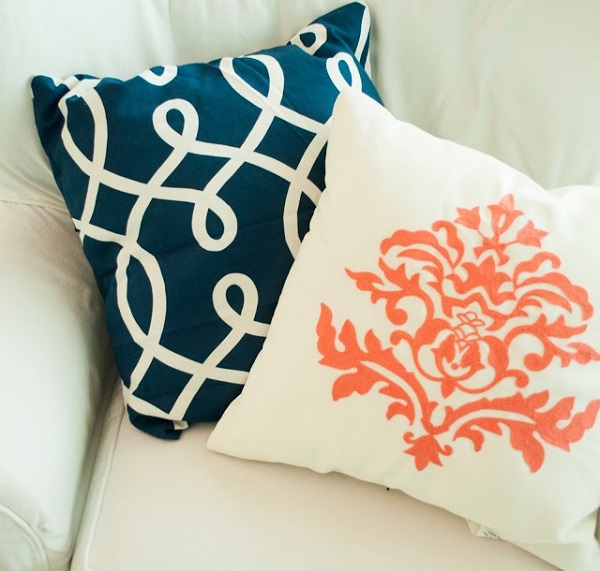 For a more unified look, build a pillow collection off of a common theme. The design of these accent pillows from 346 Living center around a common shade of mustard and variations of a floral print. If you plan to mix patterns, try to coordinate them using a common color. Also, be conscious of scale- you don't want to be overwhelmed by too many large prints!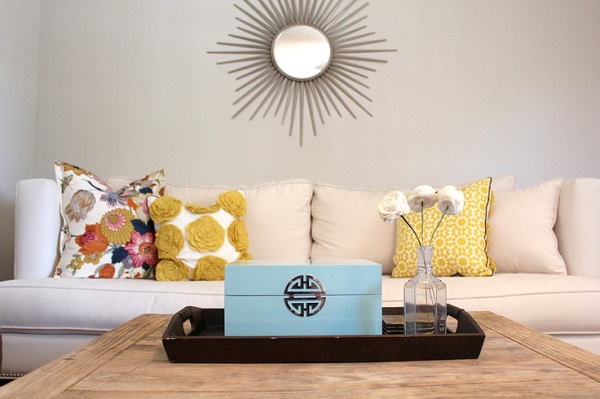 Seemingly conflicting patterns work in harmony in this project from Life on Virginia Street. The daintiness of a floral print balances the modern appeal of a geometric design. For an easier time matching fabrics, purchase material from the same textile collection.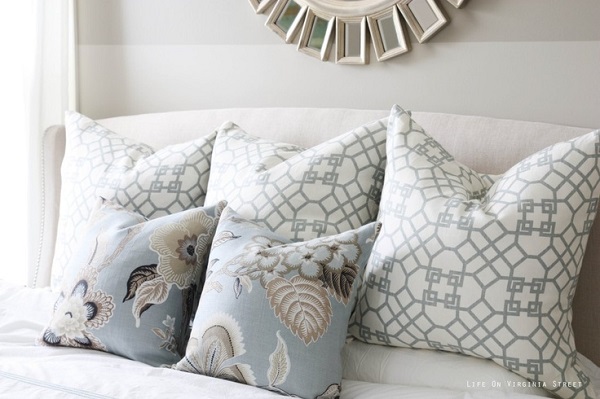 A Twist on the Classics
No print is more classic than a bold stripe. This rug-turned-pillow from The Glamouri mixes a navy blue and white nautical design with a rustic woven texture for the perfect sofa companion. The extra touch of fringe along the sides are a playful addition. For this project, choose a lighter weight rug that is machine washable for easy care.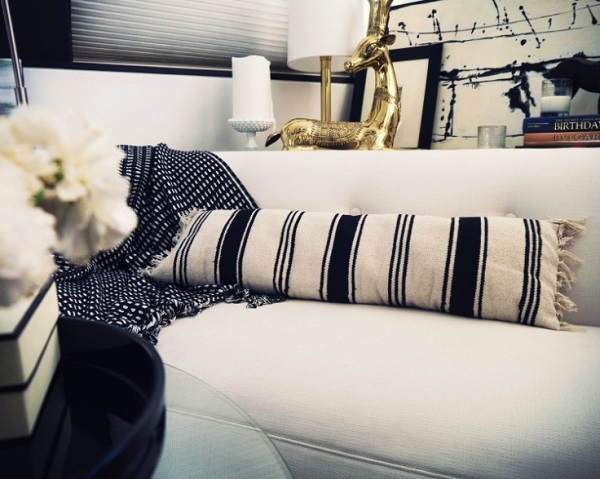 Shake up traditional straight stripes with this project from Thrifty and Chic. The diagonal and overlapping design is a fresh take on a classic. For the strongest impact, use high contrast colors to make the stripes stand out. Black and white is great for a minimalist space, while a neon shade against navy blue fits well in a contemporary design.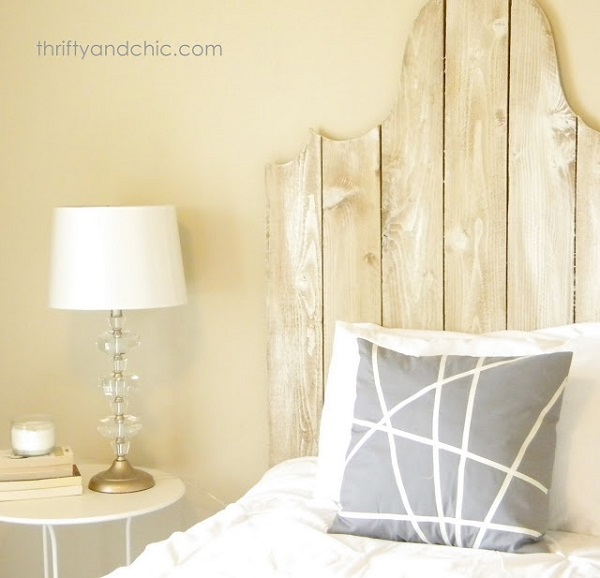 Let a new set of accent pillows become the stars of your home! Any space can get a quick update with the help of one of these DIY projects. Feeling inspired? Tell us about it in a comment below.