Creating a modern residence for a family with three teenage boys can be quite a challenge indeed. The house needs to be a blend of private hubs that offer everyone in the family ample solitude and family areas that promote togetherness at other times. Designers from Canny though seem to have achieved this with a blend of the classic and contemporary in a sleek and stylish manner when it comes to the fabulous Hawthorn Residence in Australia.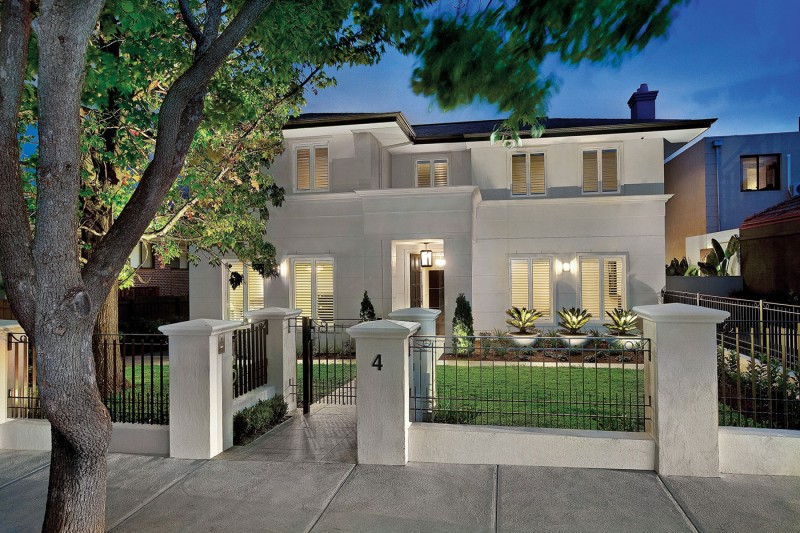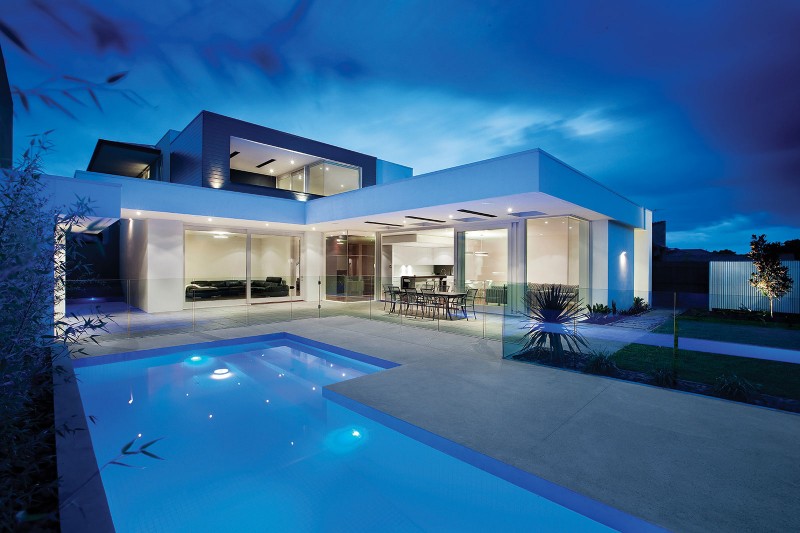 The home sports a distinctively 'traditional' façade on the outside that fits in perfectly with its surrounding streetscape and the lovely green front yard. Step inside though and you will be dazzled with its modern interiors, ergonomic décor, gorgeous furnishings and a neutral color palette in white and brown that exists throughout the home. The rear of the home reflects the contemporary style to the hilt with the extensive use of glass in the form of floor-to-ceiling glass windows.
The refreshing pool in the backyard is accompanied by a visually distinct curved pool house that looks like a 'barrel wave' a surfer would enjoy in the open ocean! A modern kitchen in white and a spacious dining area next to it are connected visually with the attractive backyard. Plush bedrooms and smart lighting elevate the grandeur of this chic residence, while a highly detailed cellar with 2,000 unit wine storage and accompanying tasting area steals the show with ease. Rich and refined in its appeal, Hawthorn Residence is a beautiful amalgamation of opulence and comfort! [spotted on: homedsgn]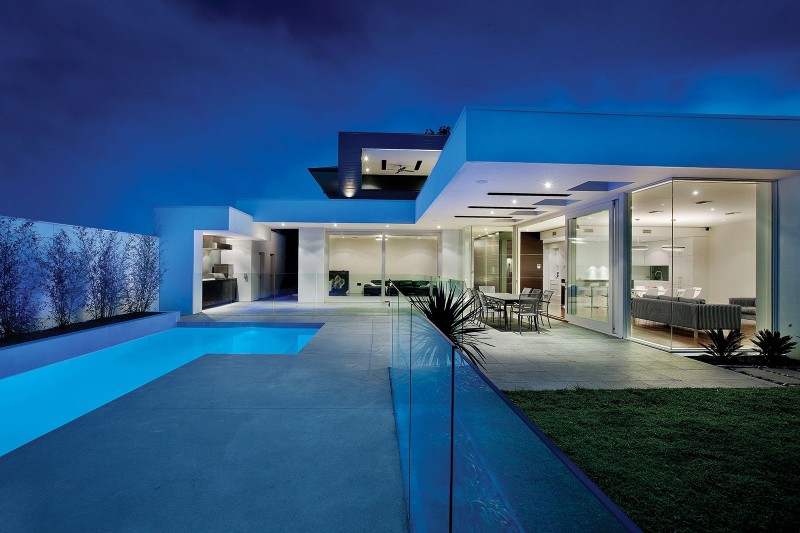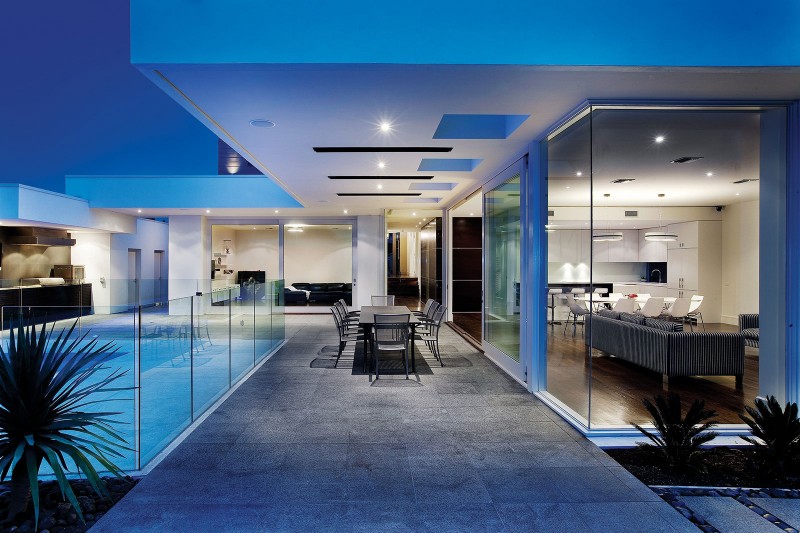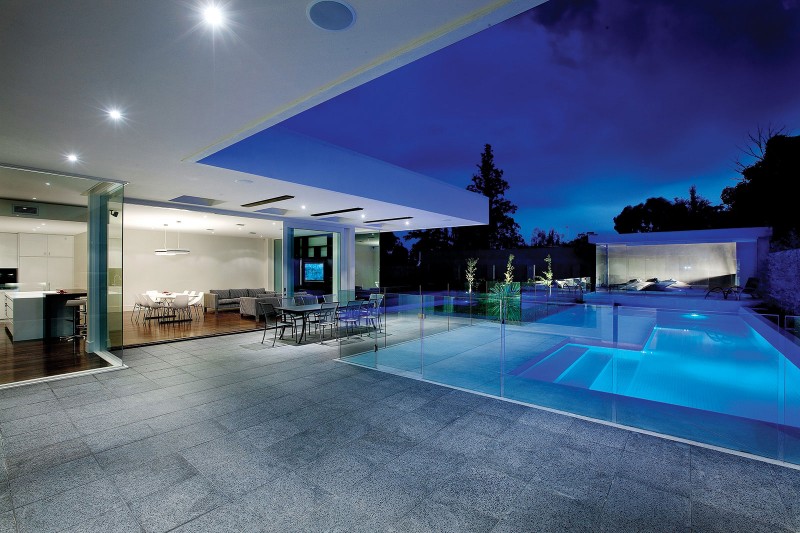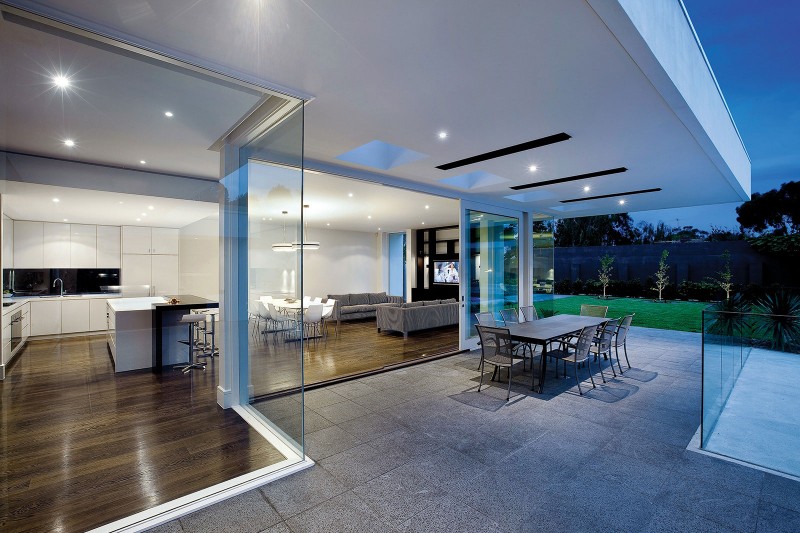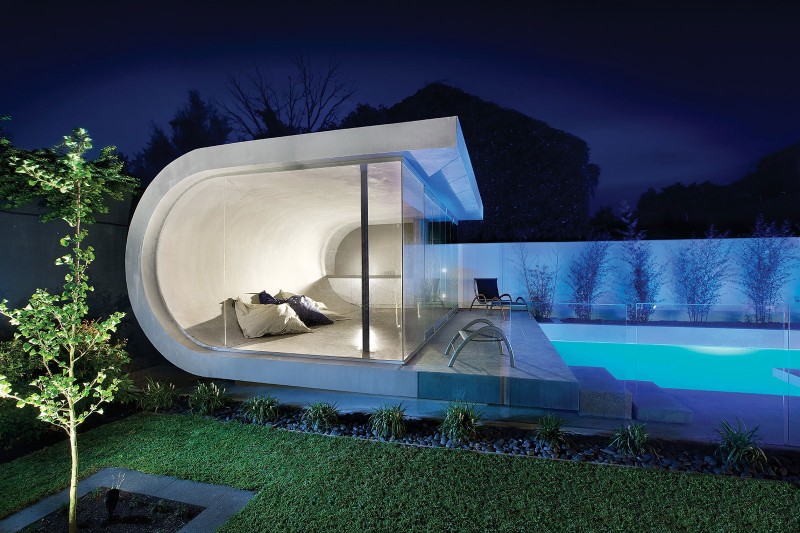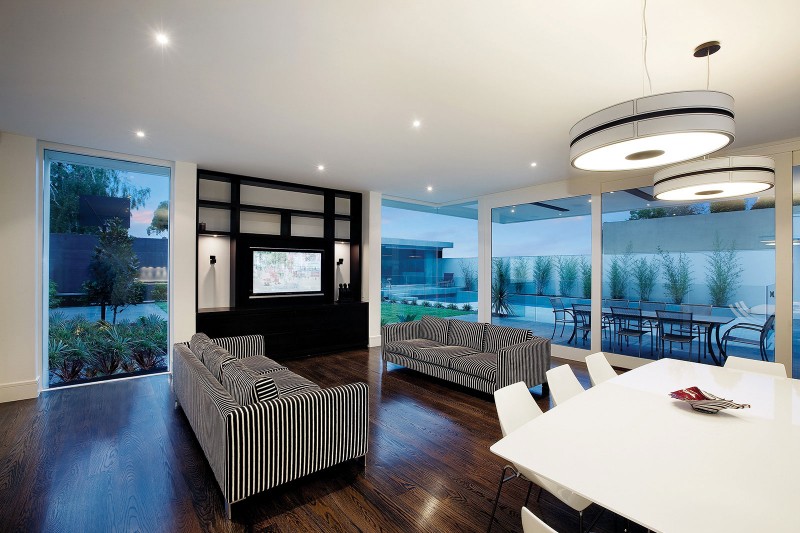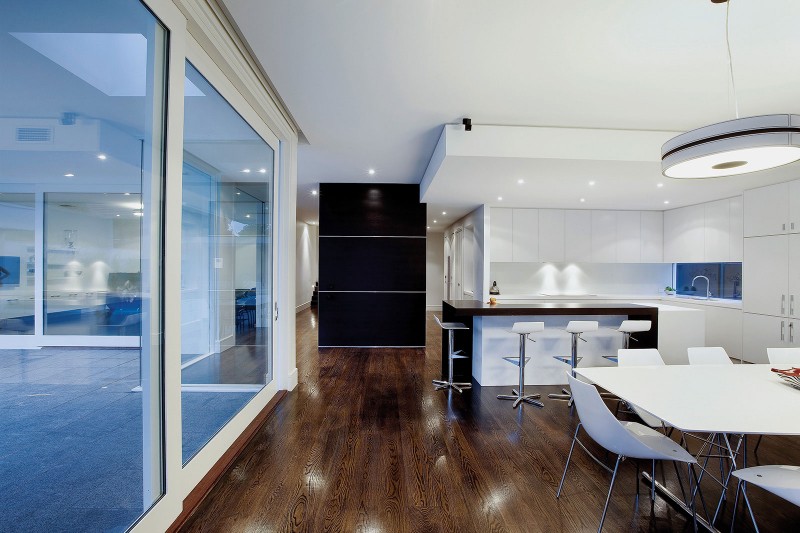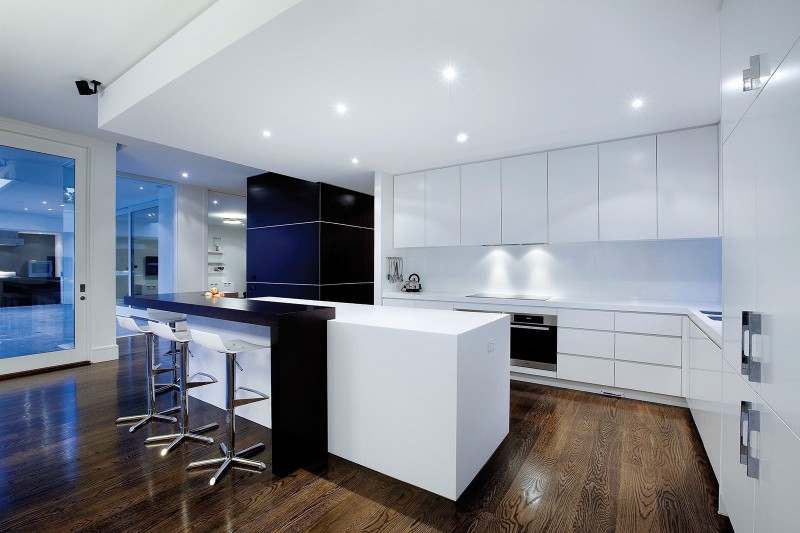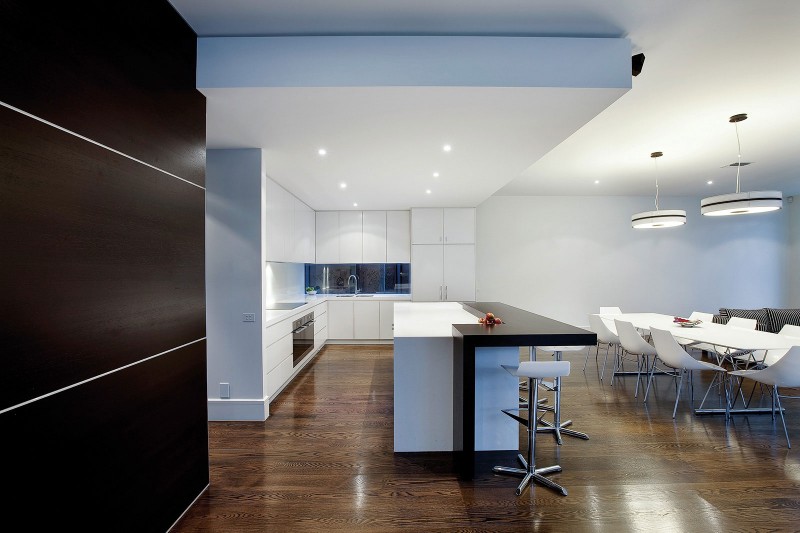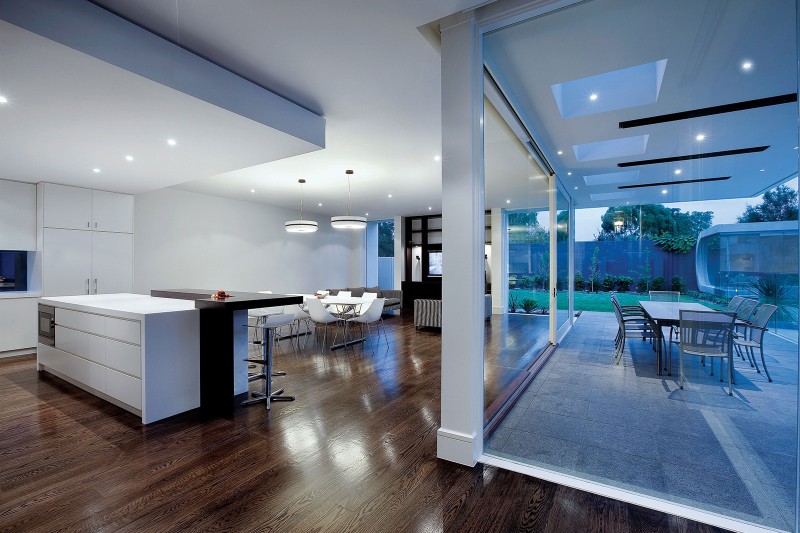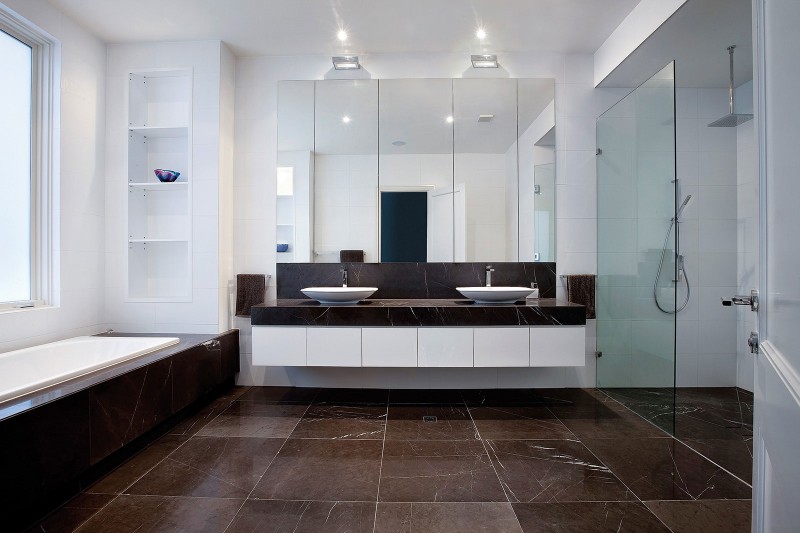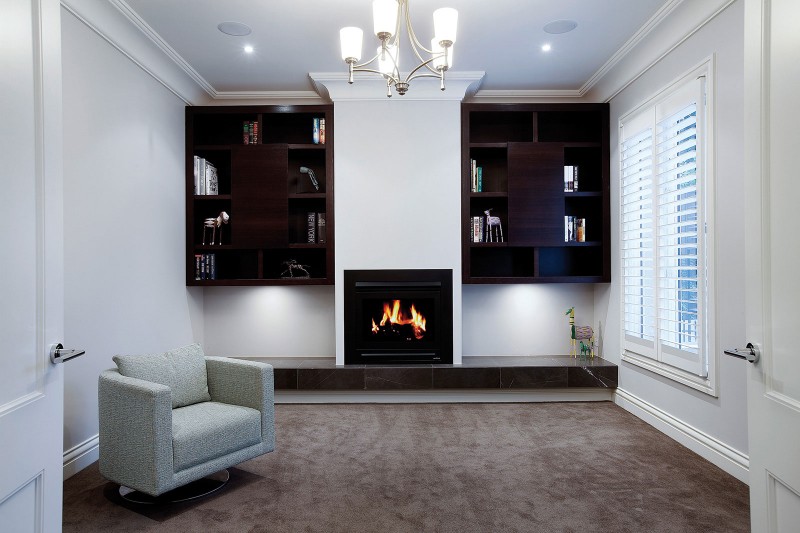 Liked the story? Share it with friends.