Finding a beautiful and modern apartment space in Paris is no easy task. The 'City of Lights' sports some of the prime real estate on the planet and being the fashion capital of the world obviously ensures that there are always those willing to shell out top dollar. Yet, this unbelievable and innovative duplex apartment in heart of this ecer0changing city must truly be one of a kind. Michael Herrman of Ateliers Michael Herrman turned 12 maid rooms in an 18th century building into a unique home for his family!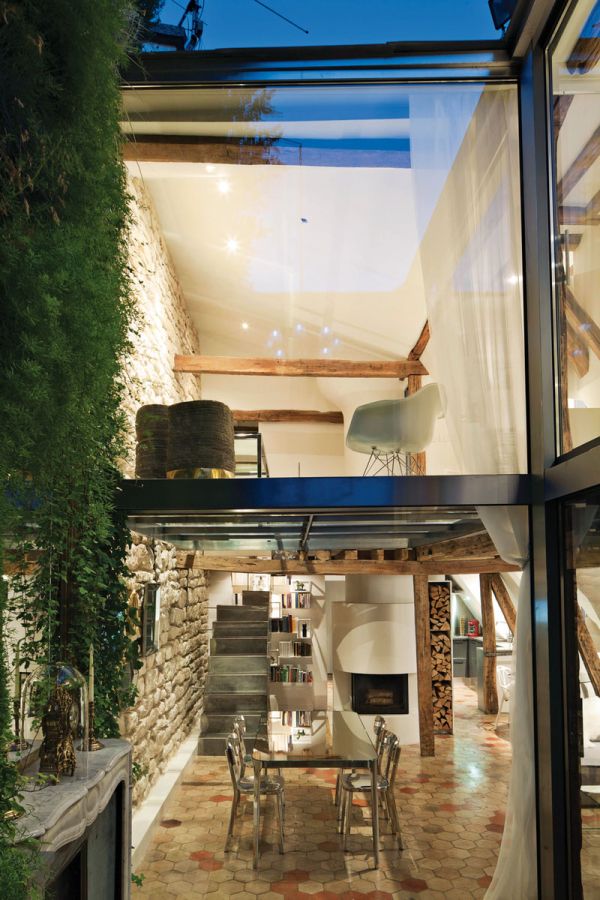 The newly renovated and revamped apartments pace sits on the top two floors of Place de la Madeleine in Paris. By bringing together the dozen rooms on different levels, a 1,500 square foot, three bedroom duplex was created and its interiors are both unique and fascinating. The original limestone walls and oak beams of the structure have been preserved and displayed proudly to showcase the heritage of the space.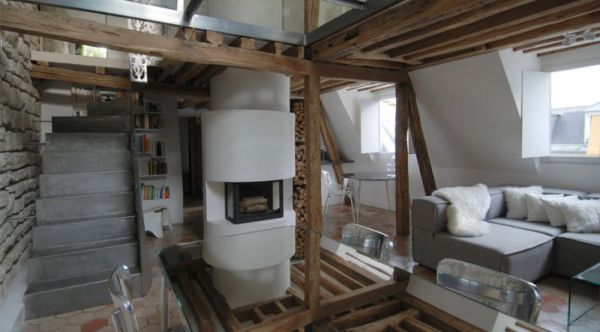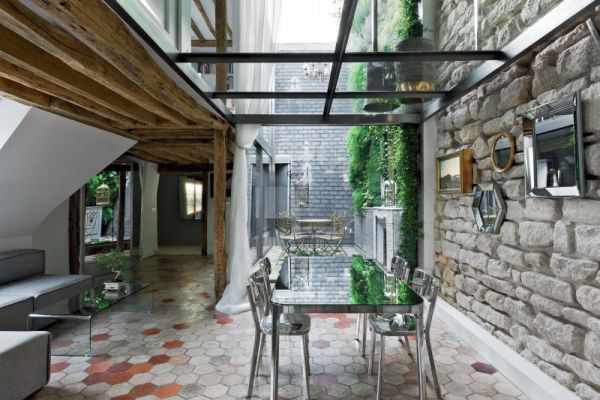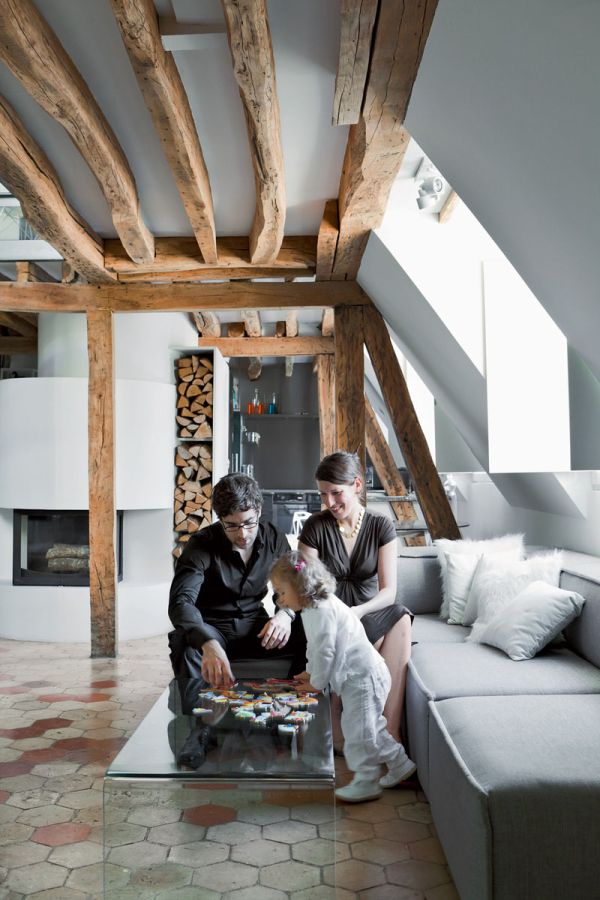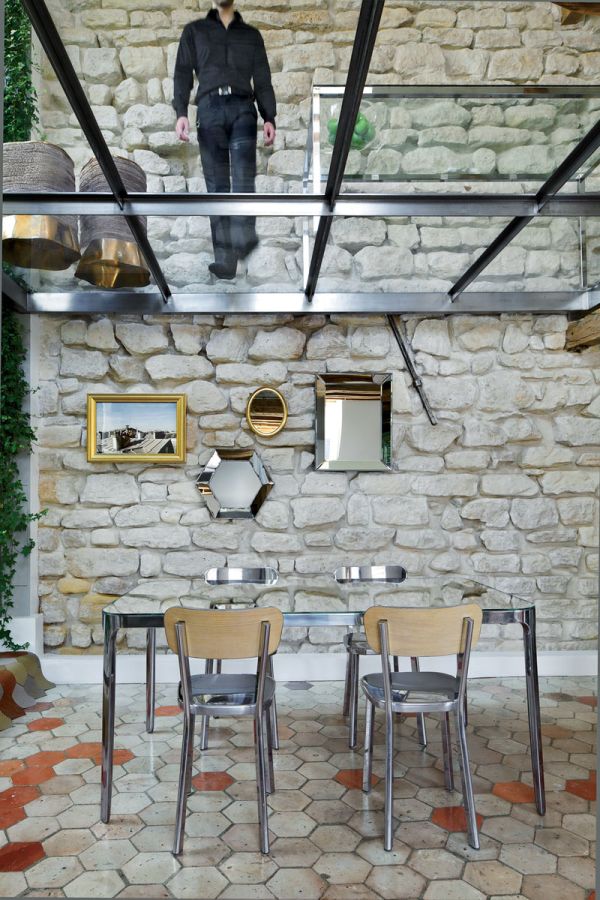 While the home sports a touch rustic and age-old charm, there are plenty of contemporary features throughout. Extensive use of glass is something that draws your attention the moment you lay your eyes on this design of this apartment. A glass floor on the top level is probably the most distinct feature of the place. It allows for ample natural ventilation to light up both the levels of the apartment. Floor-to-ceiling glass windows help those inside always stay connected with the outdoors.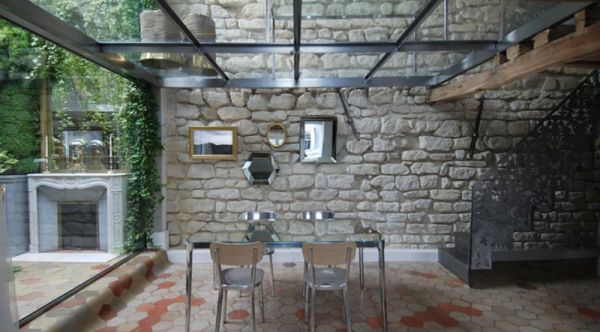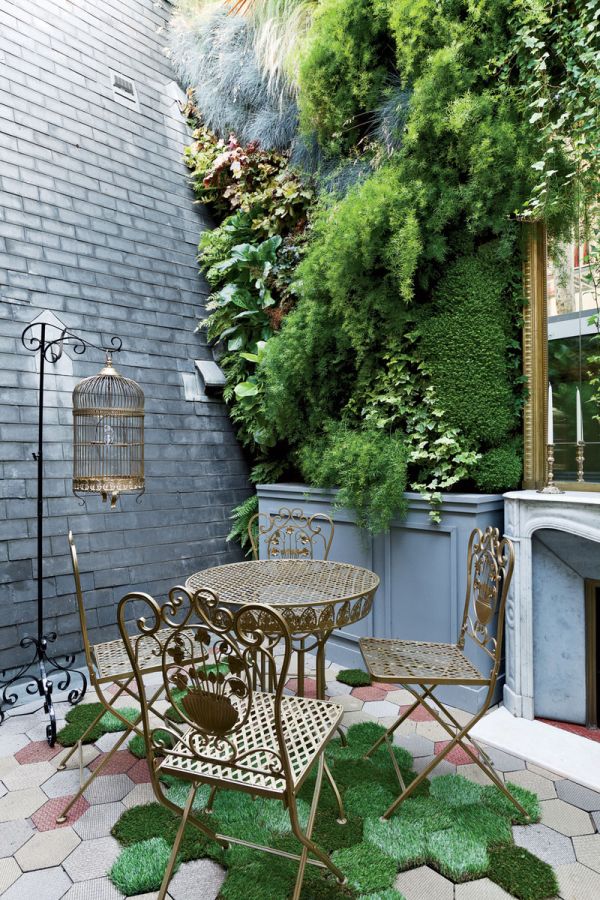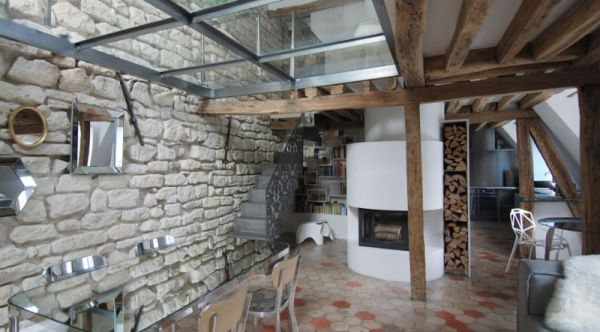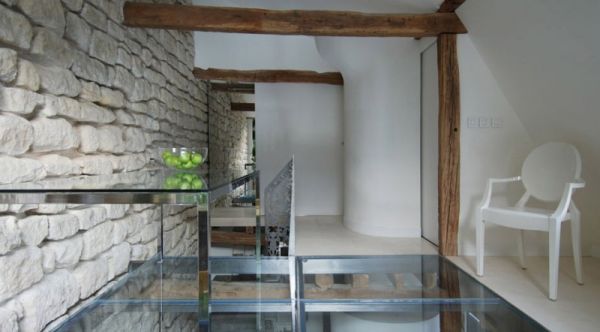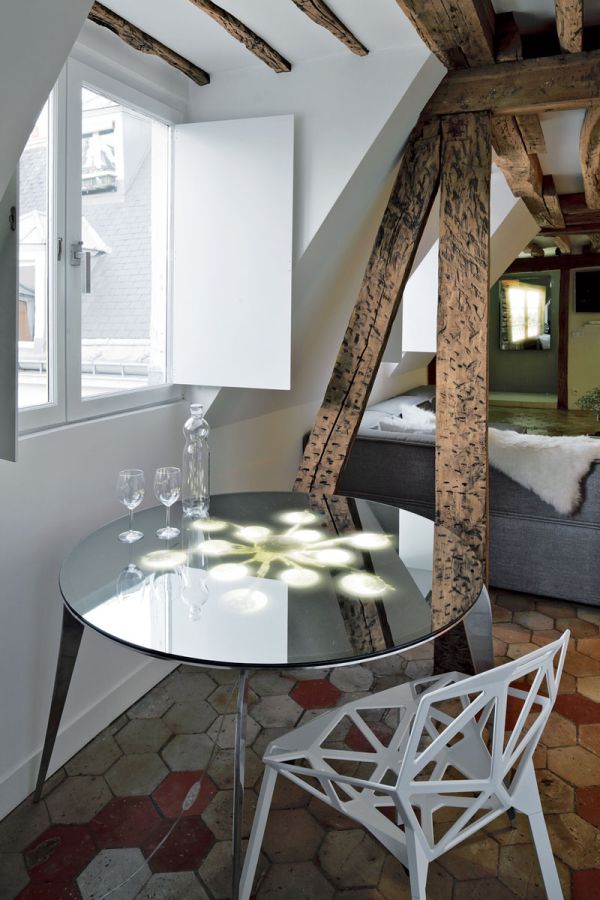 Glass cabinets, glass tiles and counters seem to continue this transparently brilliant theme throughout the space. The interiors sport a very modern look with largely neutral hues and a white backdrop. A vertical garden forms another distinct feature of the home, while stylish décor complete this almost surreal structure. Creative, ingenious and a treat for the sore eyes!