With the weekend upon us, we thought it is the right time to move away from the plethora of home design inspirations on offer here and talk about a place that offers some good times. The 1111 Lincoln Road parking garage in Miami is a landmark in itself. One of the best contemporary parking lots on the planet, it was designed by Herzog & de Meuron. It is atop this transparent beauty that the Juvia Restaurant awaits your presence.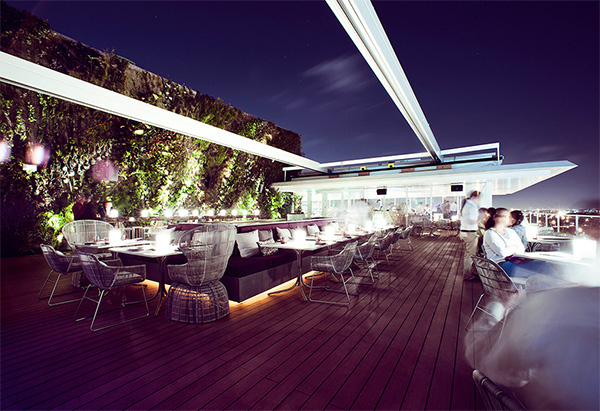 Offering views of the Venetian Causeway on one side and the South beach on the other, an evening here is bound to be filled with unabated views of bright Miami skyline and delicious cuisine. The design of Juvia is in line with the rest of the parking lot as extravagant glass windows offer compete visual connectivity with the world outside. For those who prefer to dine under the star-studded sky, the open-air patio is the ideal option.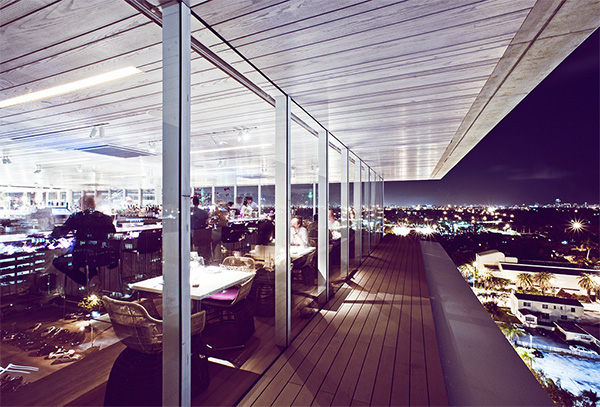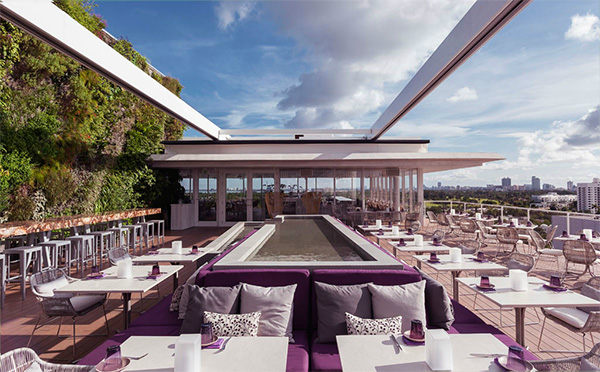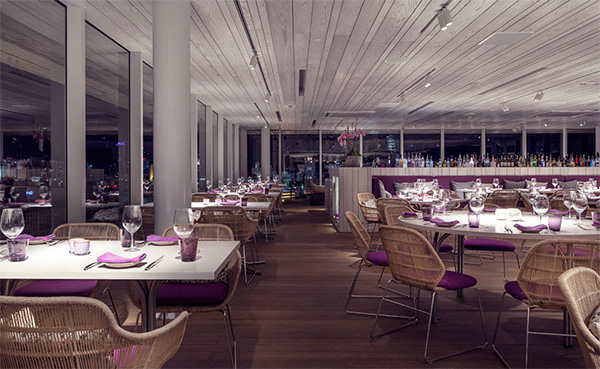 As you enjoy the French, Japanese and Peruvian cuisine on offer here, you will notice a giant growing green wall designed by Patrick Blanc, which adds a touch of green to the place. With a wooden flooring and ceiling that complement each other, the interiors are sleek, stylish and contemporary all the way. Beautiful furnishings and lovely lighting add further charm to the harmonious setting.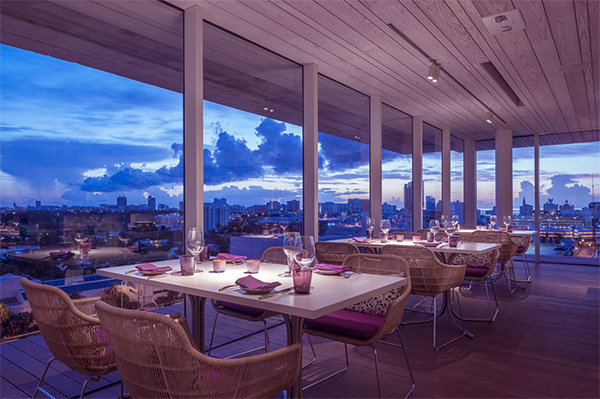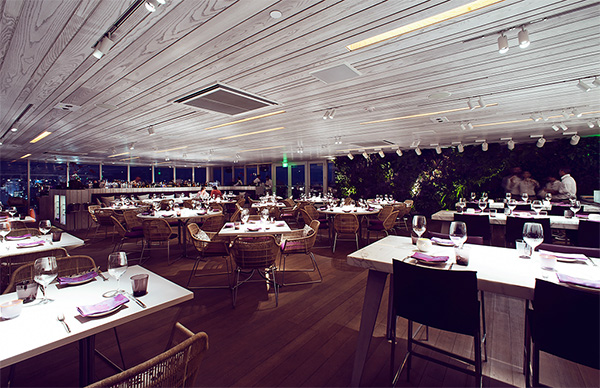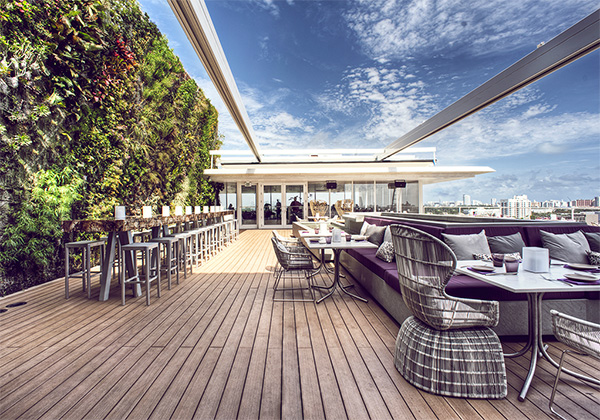 Despite its busy surroundings Juvia allows you to escape from the hustle and bustle of big city life; even if it is for a few fleeting moments. A tasty way to kick off a fun weekend indeed!