We have always maintained that renovating or revamping an existing home is a far more difficult task than designing a brand new home. Creating a gorgeous and contemporary extension for a home located in an historic neighborhood is a far more demanding proposition.
Architecture studio Nixon Tulloch Fortey was faced with a job of adding a modern extension to a Victorian home in South Yarra, Australia. They successfully completed this job with the addition of some bold design elements, a splash of color and a touch of modern minimalism!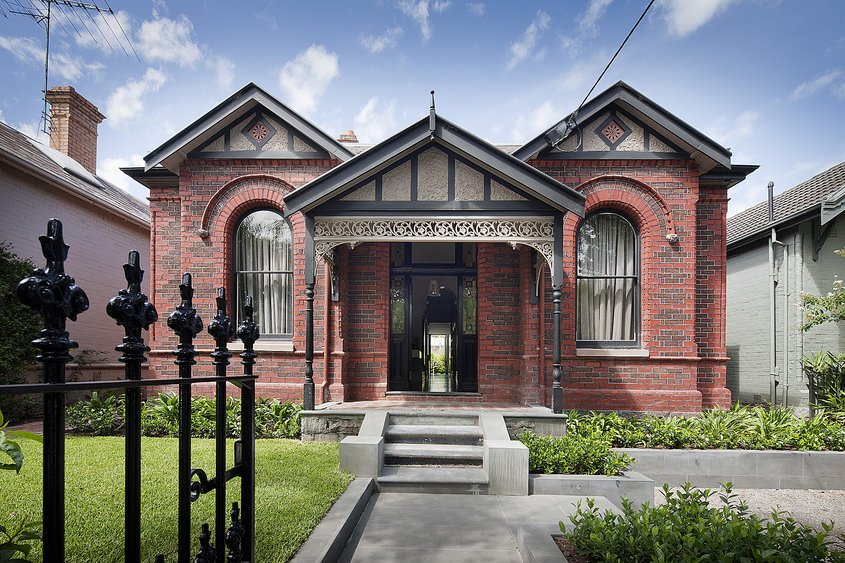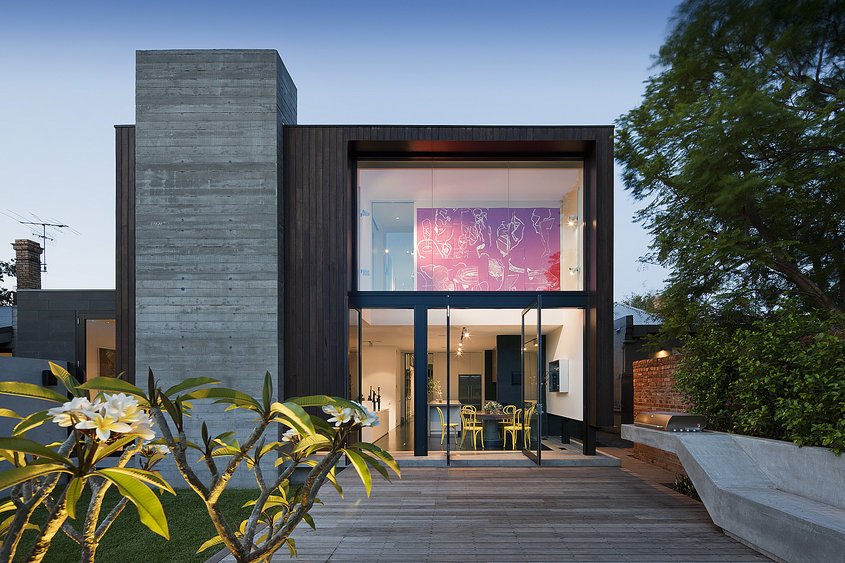 The best part of the house is right at the entrance as the street façade forces you to believe that the house is a classic Victorian structure with no hint of contemporary style. The architects had to maintain the front view as the home is located in a historically preserved neighborhood. But step inside and a whole new world unfolds in front of your eyes. Large glass doors and floor-to-ceiling glass windows allow the living area and the dining space to be visually connected with the patio at all times.
You can open and close the large swiveling glass doors that connect the dining space with the deck area depending on the season and the time of the day. Interesting art work in the kitchen adds a bit of color to an otherwise sleek and ergonomic space in white. The living space also employs a neutral color palette while the reading area utilizes a vivacious green couch to bring in the desired brightness. Ample natural ventilation along with beautiful chandeliers freshen up the space perfectly.
Modern bathrooms with glass shower enclosures and plush bedrooms complete the revamped residence. A minimalist extension was successfully added with subtlety to offer the perfect ambiance. [thanks to contemporist]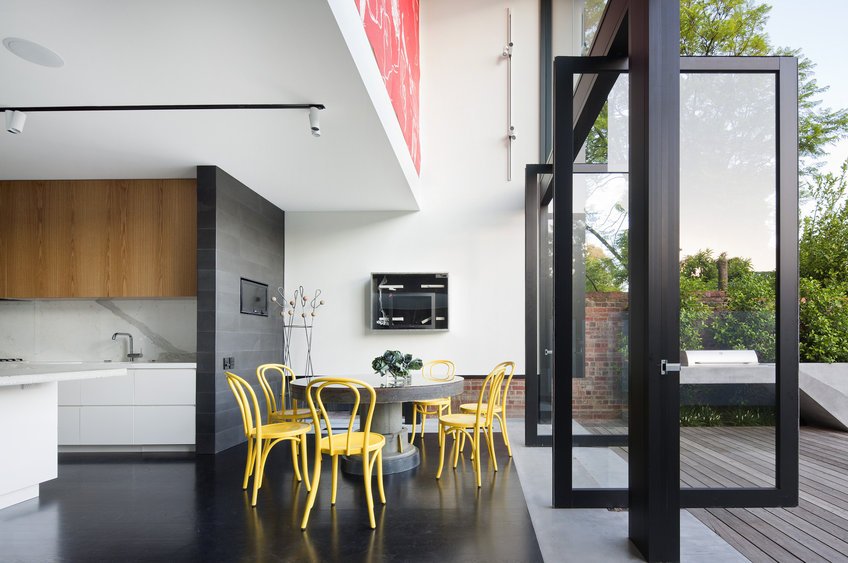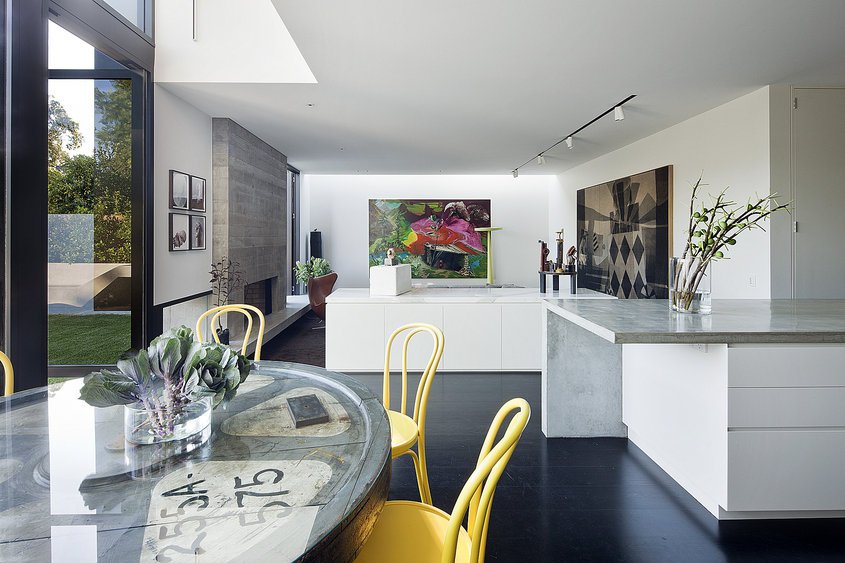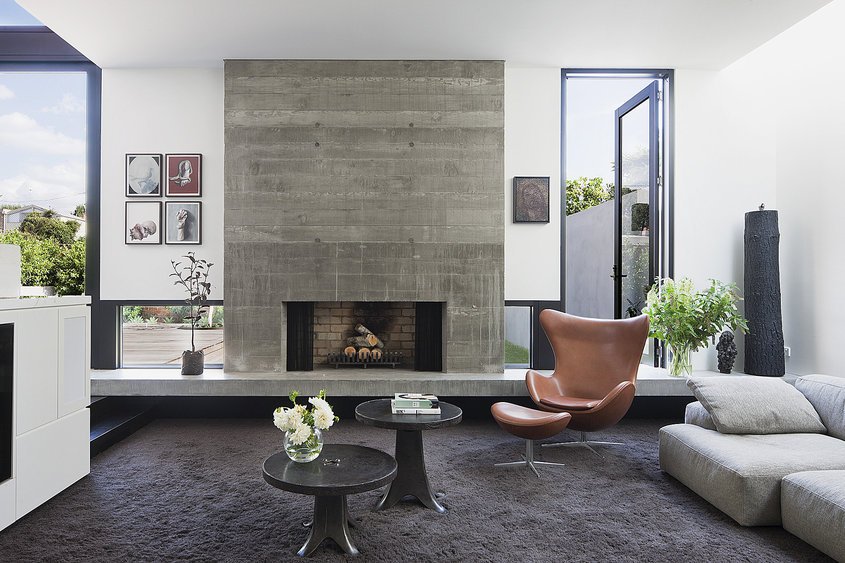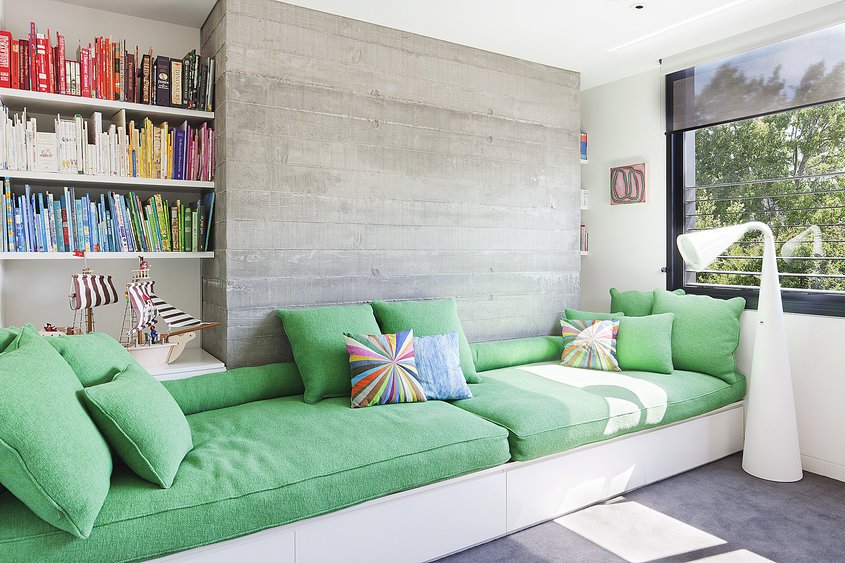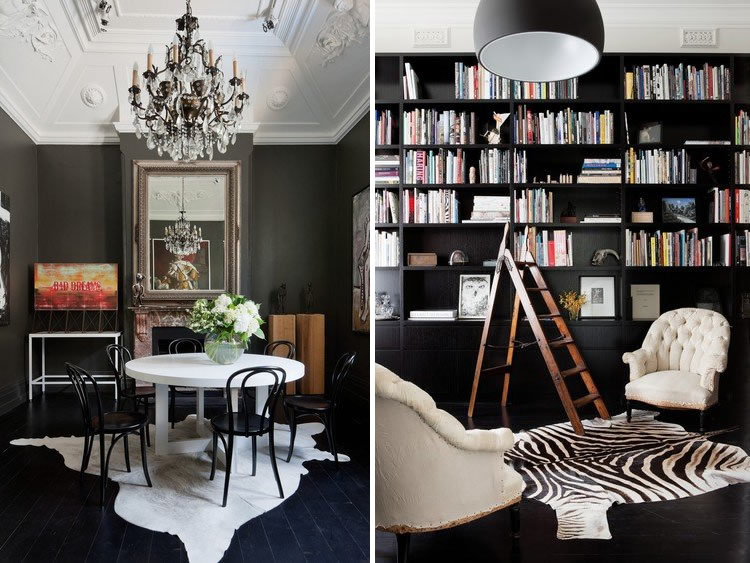 Photography: Shannon McGrath