Here on Decoist we have seen many other amazing houses by Nico van der Meulen. Whether it was the renovation of a mid-century villa or a revamp of an elegant modern home, these guys deliver without fail. Their latest creation is House Cal in South Africa – a new home designed from scratch.
Building a home from scratch obviously gives architects and designers a chance to express their creativity without any of the constraints a renovation comes with. That is precisely what House Cal is all about.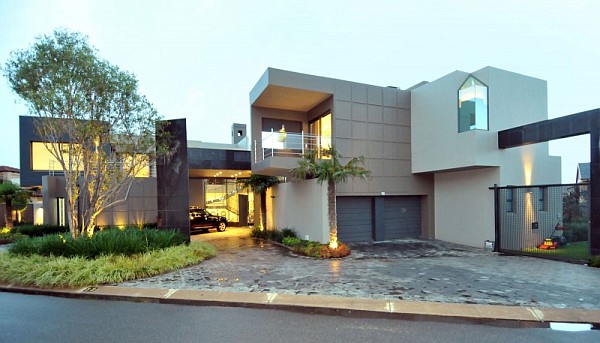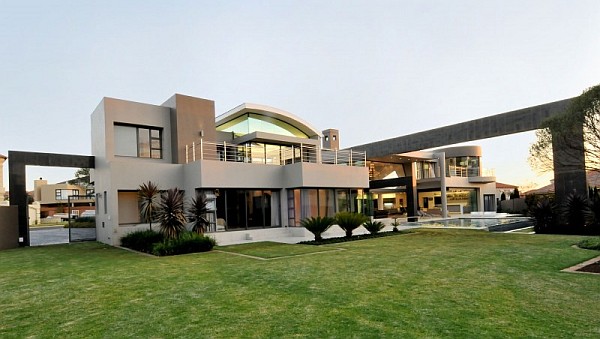 Contemporary to the core, the house stuns with its extravagant use of glass that gently invites the surrounding nature inside. Deeply shaded double volume windows ensure that there is ample ventilation and warmth of the sun throughout. However, the basic home was separated into several sections allowing the designers to create distinct living areas for the adults and the children.
A koi-pond connects these different sections, while large, sweeping spaces mostly clad in neutral tones give the home a very modern appeal. The glazed surfaces and daft lighting further help accentuate this minimalistic charm. On top of these all, a guest wing with the quarters of the eldest son in the house is situated on one side, north-facing suites were specifically designed for the other two children.
Ergonomic interiors, a ravishing pool, gym space, large breakfast and dining area, a sweeping lounge, personal balconies and an internal atrium complete the residence. Sparkling and stunning, it is another fine exhibition of modern urban design at its glittering best!