It is always better to go for a revamp and remodeling of your existing home than to dismantle the structure completely to get something 'newer and shinier'. It is not just cost effective and resourceful, but will save you plenty of hassle and with all the magic that modern design studios unleash, you can still get exactly the home that you have dreamed about. This latest revamped home comes in from South Africa and conjured up and completed by Nico van der Meulen Architects, it is both modern and inviting in its outlook.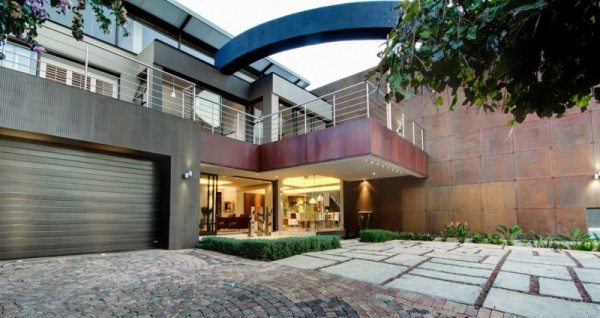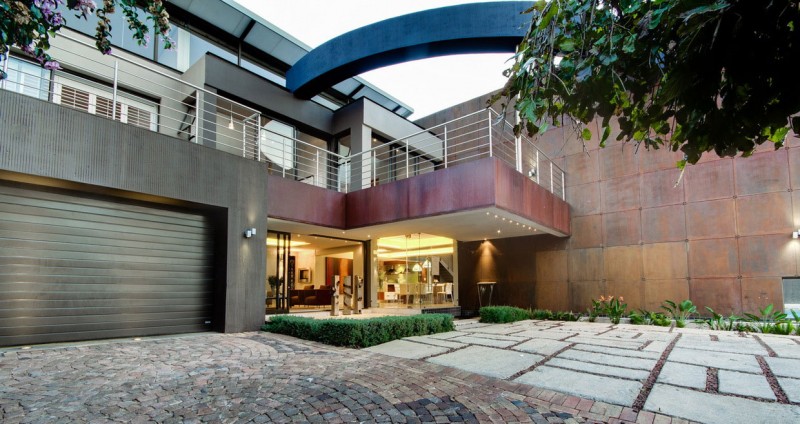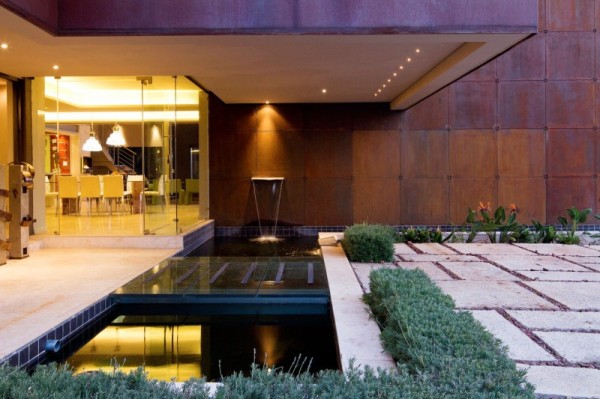 The revamp project has been dubbed as 'House The' (Yup, does not seem a very creative name, but we can live with it), and the extensive remodeling was done on the ground floor as many of the internal walls were done away with to create one large and unobstructed flowing space. Different textures and elements were added to this with a koi pond on the north side along with some green around it. A small waterfall at the entrance welcomes you with elegance while a flowing sheet of water at the back separates the private pool area from the rest of the home.
On the other side of it are a relaxing porch and an infinity pool for a cool dip on one of those hot and humid African days. Interiors were kept simple, stylish and are mostly clad in monochromatic colors, while green seems to have been added in some of the places just to give the décor a feel of freshness and keep it in sync with a 'nature-centric' theme.