Renovations are indeed garnering plenty of attention in the past couple of years and that largely is thanks to growing interest in contemporary design and how designers and architects are starting to attract owners with modern structures that are egging them on to get a makeover for their own classic homes. This complete revamp of a 60s house in Johannesburg, South Africa, by the renowned Nico Van Der Meulen Architects is both inviting and gorgeous thanks to its alluring design and appealing form.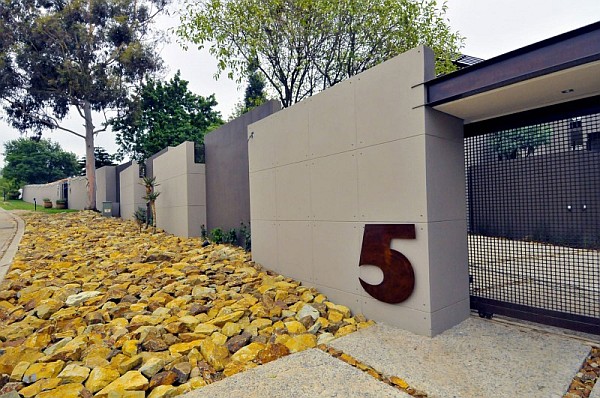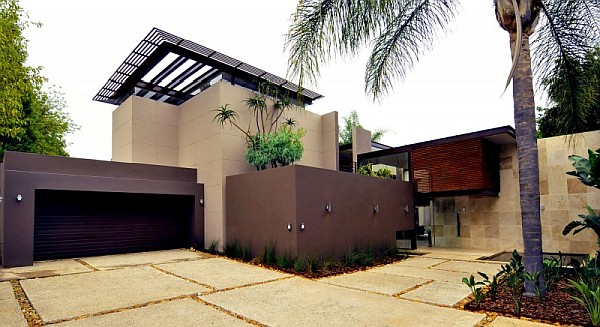 Dubbed as the Brian Road Morningside Residence, we are not really sure what the architects had to work with in terms of the original structure, but the end result is surely something to rave about with its chic contemporary style, dazzling interiors that are clad in calm and soothing shades, rooms that extend into one another and create an open and visually unabated space, an atrium with a moat and a dynamic waterfall at the entrance and appropriate use of glass, steel and stone.
It is a fitting welcome that you get as you entire the home located in a country and continent renowned for natural beauty as the atrium, waterfall and a geometric lush green garden greet you. The space on the ground floor hosts the living area, the dining space and the kitchen, all of which seem to form one flowing unit, while they are constantly connected visually with the backyard and the pool. The patio space is generous, while a sleek staircase leads to the upper level that sports the bedrooms of the kids and the master suite as well.
With sleek and stylish décor, modern fixtures and lighting units that add to the beauty of the residence with the lovely bronze tinge, this modern edifice is a home that anyone would be proud to call their own.