Apart from the fact that you can block direct sunlight from coming into your home, and also achieve maximum level of privacy when you are indoors, you can also use the modern window blinds to add style to your home.
A lot of home owners are opting for the use of window blinds over curtains and draperies. In cleaning, they are easier to clean unlike the curtains that you have to pull down, wash, iron and hang back. There are various types of window blinds and with the tips below, you will be able to choose what works best for you and your space.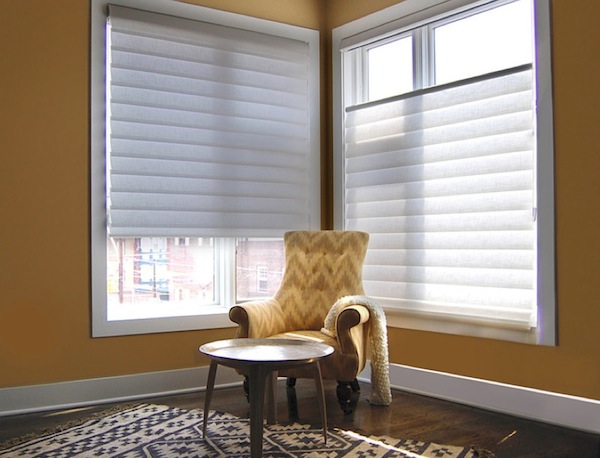 Roman Shades:
One of the simplest window treatments available, they are usually made from various types of materials including bamboo and fabrics. You can also find them in various colors and sizes. When not in use, you can simply hunch them at the top of the window and easily lower them when you want to cover your windows. With the roman shades, adding privacy and sophistication to your home becomes a simple task.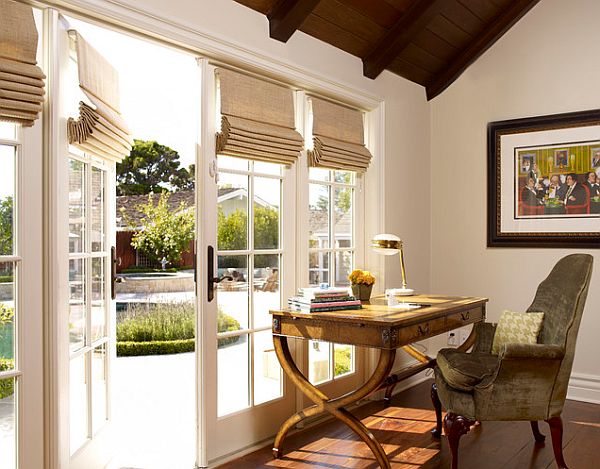 by Sarah Barnard Design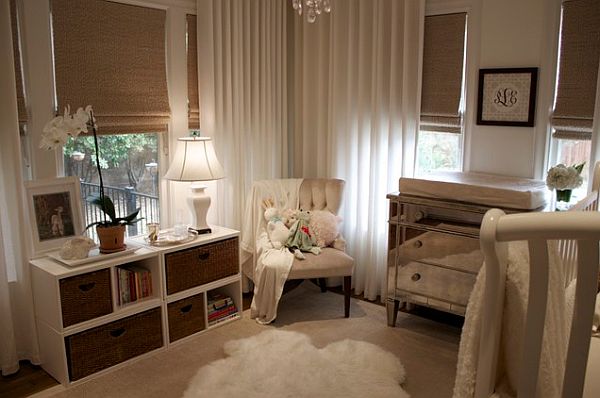 by Amy Lambert Lee
Vertical Blinds:
This type of blind comes in various interesting styles and colors and depending on the color scheme in the interiors of your home, you are sure to get vertical blinds that will blend with the decor. So, for a graceful and amazing means of keeping your home cool and letting in natural light without sacrificing your privacy, the vertical blinds might just be what your home needs.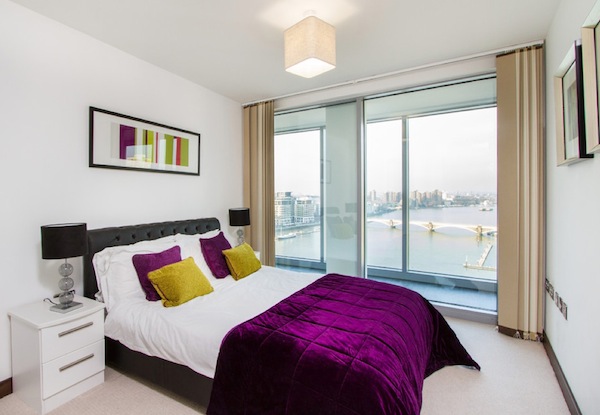 Sheer Vertical Blinds:
Among the many types of blinds, the sheer vertical blind will always stand out with a high level of contrast. This type of blind comes in a combination of drape-like conventional vertical blinds. The fabric is such that it guarantees maximum privacy while at the same time, allowing natural light to come in, even when it is not open. It is mostly suitable for formal parts of the home like the living room and dining room.
With sheer vertical blinds, you will come to understand what ultra sleek is all about. Depending on your preference, it could come as motorized or manually operated.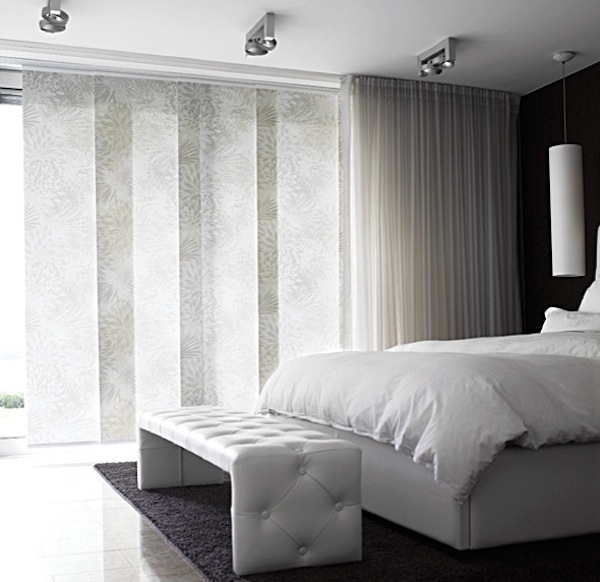 by The Shade Store
Horizontal Window Blinds:
If yours is a traditional home, one where you prefer wooden furniture but of high quality, then you can complement the interiors with the horizontal window blinds. Apart from the fact that the wood horizontal blinds come in both darker and lighter shades, they are also the best option in areas where the humidity is usually high since the wooden blinds hardly warp.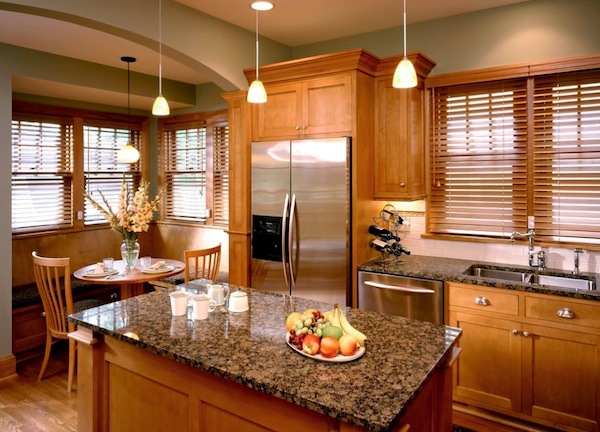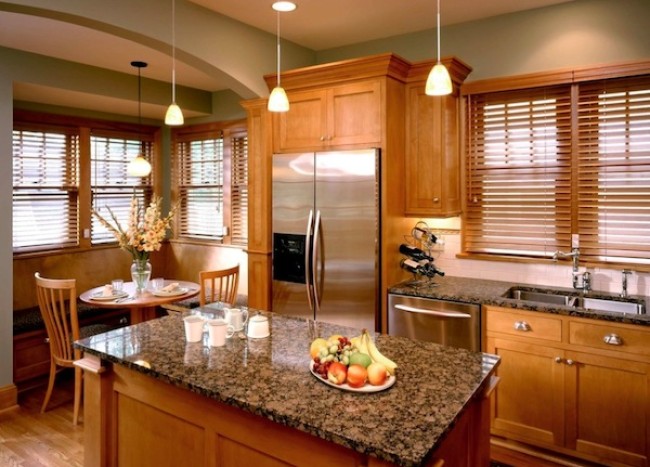 by Lake Country Builders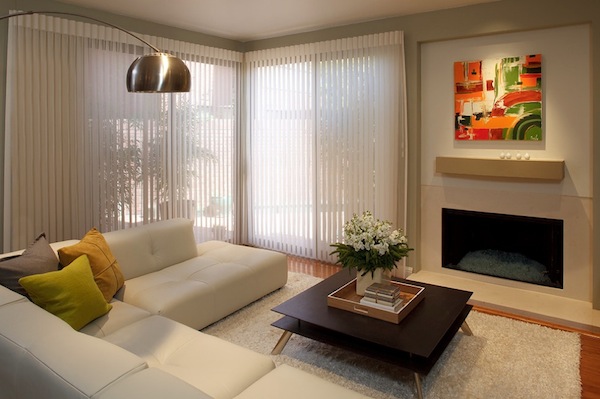 by Mark New Man Design
To add that classic luxury to the interiors of your home, go for the horizontal window blinds. And if you like things highly elegant, you can go for roller blinds.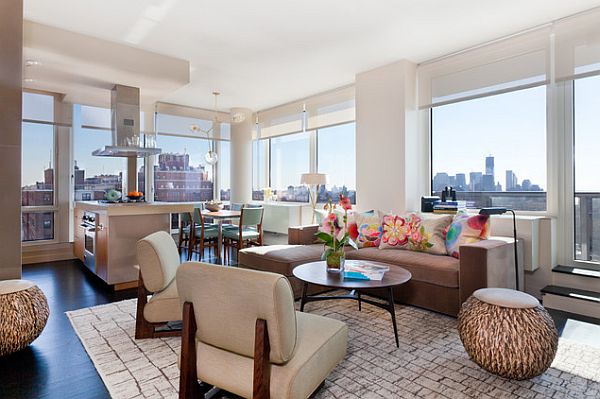 by Drew McGukin Interiors / Brett Beyer Photography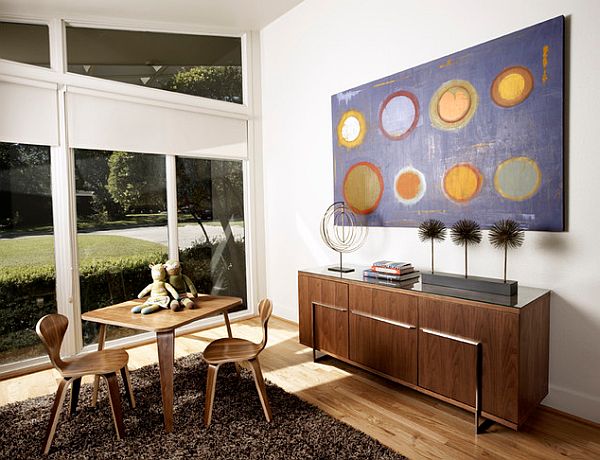 design by Pulp Design Studios / photo by Kevin Dotolo
In order to make the most of your modern window blind options, it is always better to harmonize the color and style of the blinds with the interiors of your home. Create a seamless look in your home with the wide array of window treatments available for your interiors, you will love the choices!