We have had a lengthy discussion about lofts and their wonderful space capacities for accommodating bedrooms. Let's take a look at the potential these spaces hold when it comes to arranging a study. Like bedroom design, the design of a study can be very flexible and adaptable, especially in our age.
Modern interior architecture is all about the open spaces, meant to deconstruct the conventional compartments, display a cohesive design over many rooms and create a flow between areas such as dining and living spaces or living room and study.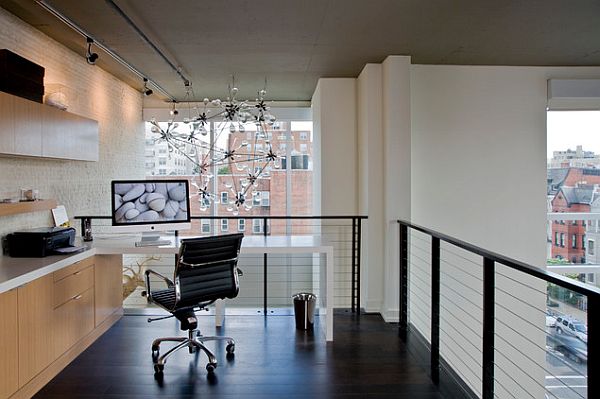 by FORMA Design
As discussed in a previous section, studies do not need a lot of space, but rather a creative eye and a practical hand, as well as a lot of good daylight. The concept of the study room was born from a wish to be productive in a quiet and private environment deprived of entertainment and distractions.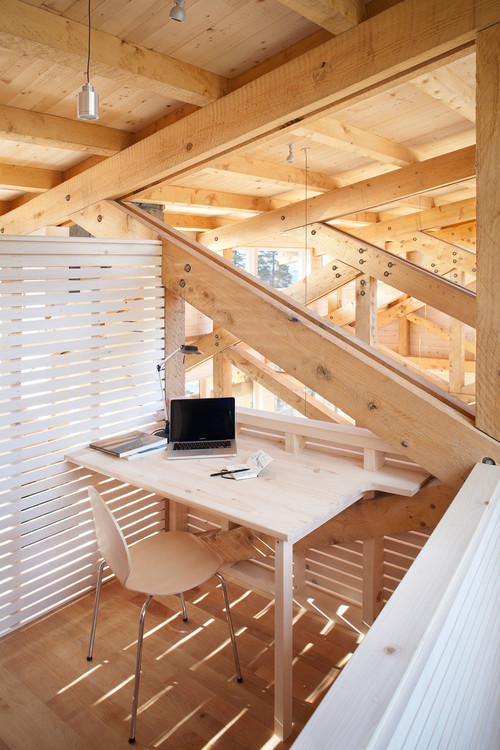 by Whitten Architects / Photography by Trent Bell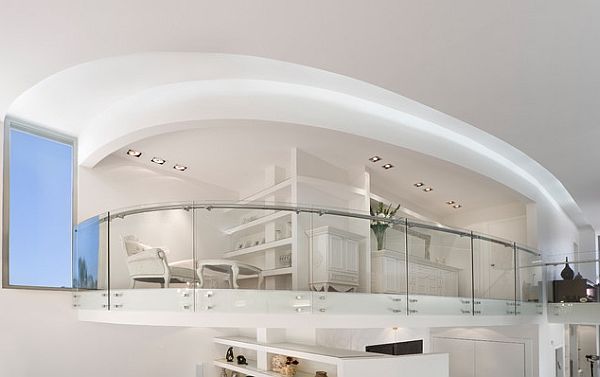 Livay Dvoraiansky Architects / Picture by Elad Gonen & Zeev Beech
The loft itself used to be a very tall, cold, hardly usable space in industrial buildings. Then it became popular with artists and soon it was a phenomenon. Lofts have claimed status all over the world and in the meantime, pretty much everybody wants one, whether it is an authentic tall industrial building or a suspended open space in our own house.
After all, a loft means literally an elevated open space inside a vaster space. And with a large enough height regime to the rooms, it would be a shame to not make an ingenious use of the extra space – a place for lofty aspirations.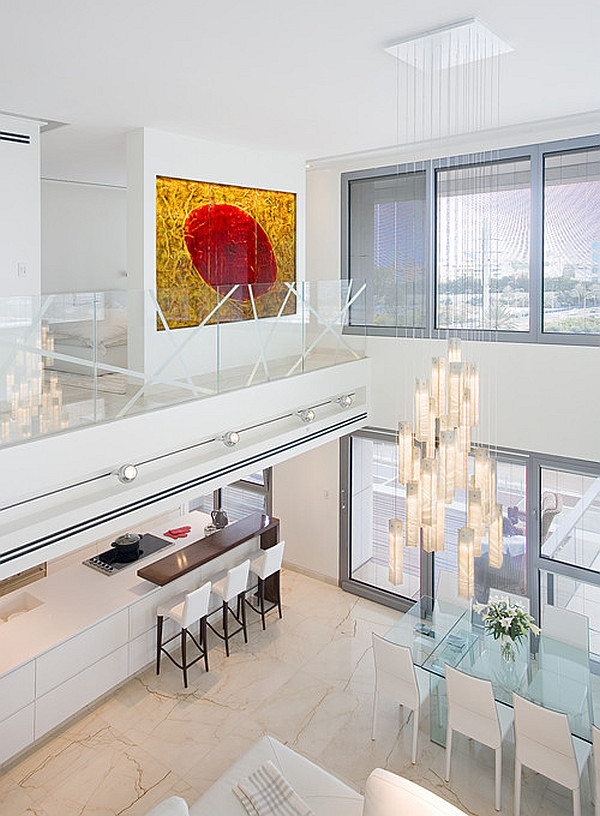 by Shakúff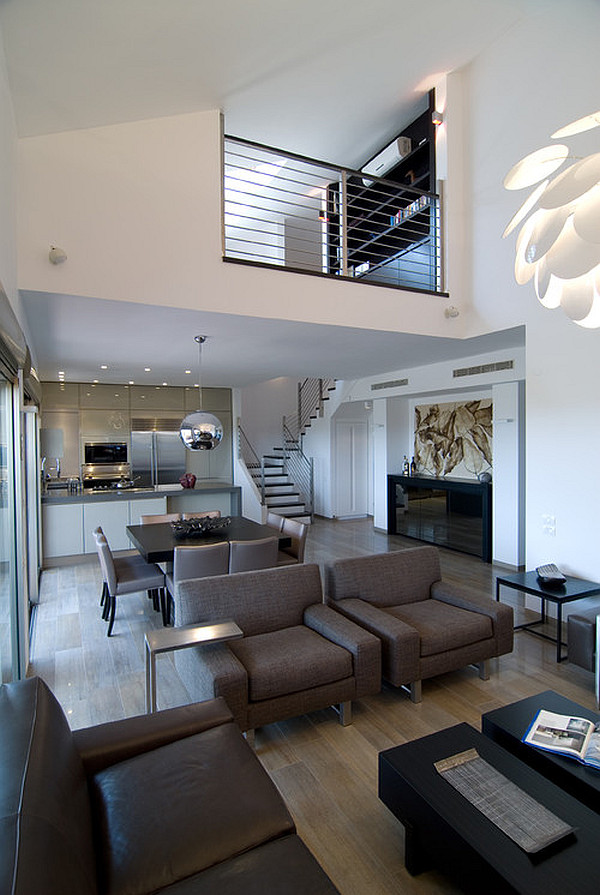 by NURIT GEFFEN-BATIM STUDIO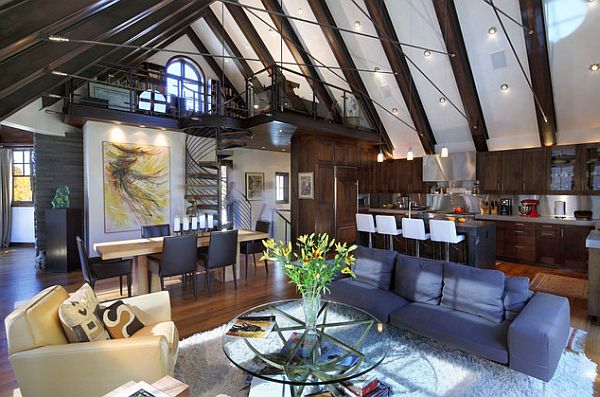 by TruLinea Architects / Photo by photekt.com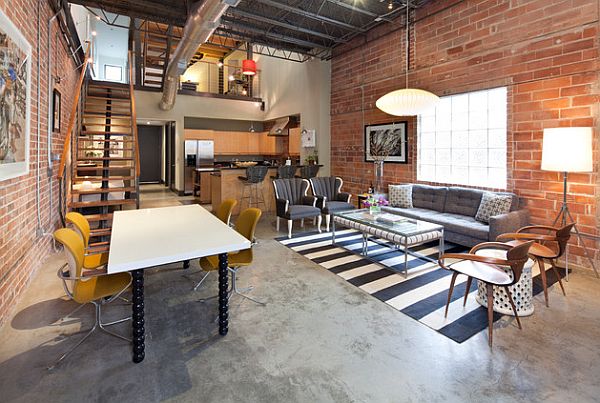 by Laura U / Photos by Julie Soefer
The industrial aspect has become a popular feature, so that there is an attraction to materiality going into the design of lofts, be it wood, exposed brick, steel or glass. In some cases, the support structure of the roof can be a spectacle itself.
The intimate attic space beneath the roof gable, gratified with some beneficial sunlight and a view of the sky is the perfect space for inspiration and productivity. It has a private feel to it and the roof geometry makes for an interesting distribution of the light. However, any comfortable corner endowed with a good amount of natural daylight can prove itself worthy of the task. It has to b able to house a desk, a comfortable and ergonomic chair, some shelves and a lot of our ambitions.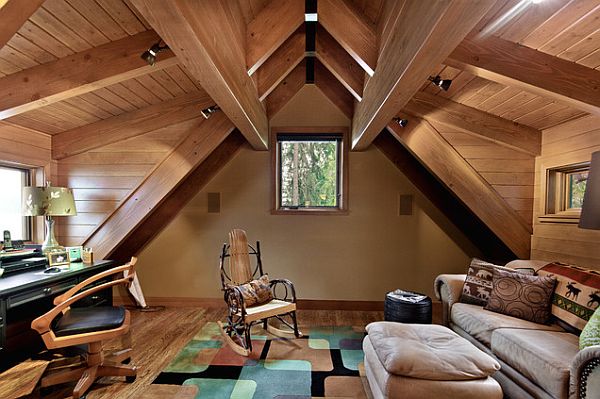 by Gelotte Hommas Architecture / Photographs by Taylor Grant Photography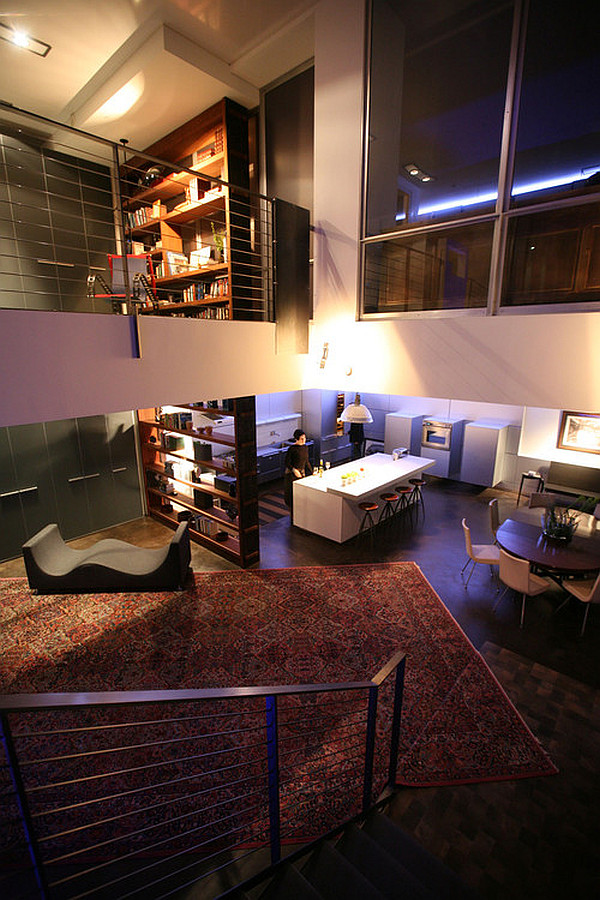 by MusaDesign Interior Design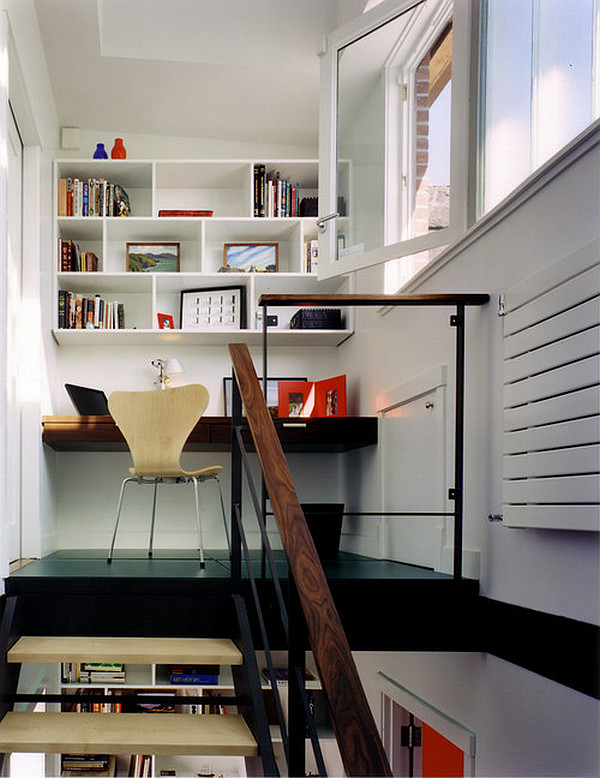 by CWB Architects / Photos by Hulya Kolabas & Catherine Tighe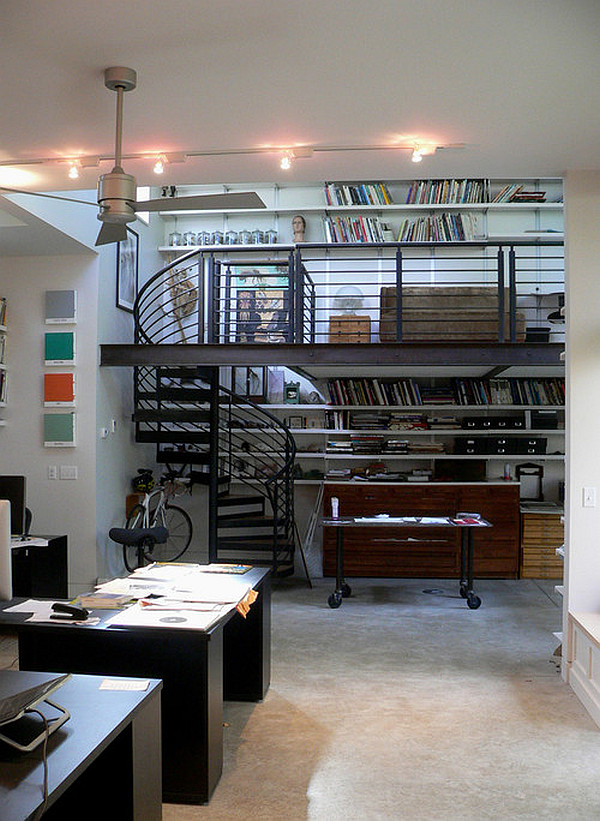 by mark gerwing
Libraries are wonderful spaces to accommodate into lofts. If you're the bookworm type, you must have dreamed of a two-story library, accessed old school style through a ladder, a library with shelves so large you can almost cuddle on with a book and forget about yourself.
An artist would make a loft with a walking gallery to the state of the art hotspot of their home. Rather often, house lofts used as study rooms or studios are left in their rough finishes and fixtures, and the structural aspect of steel beams and track lights, perhaps walls of exposed concrete reminding of the industrial lofts would be warmed and complemented by books and artworks.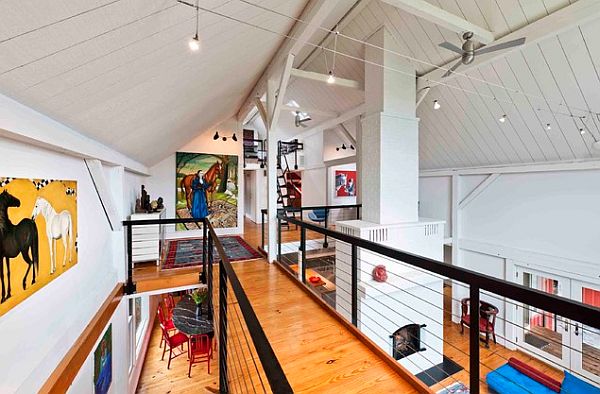 by Sandvold Blanda Architecture + Interiors LLC
Take a look at this ingenuous and space-saving loft office design. It is a mixture of intellectual and practical with a very contemporary flavor, pleasant and intriguing to view even from the outside.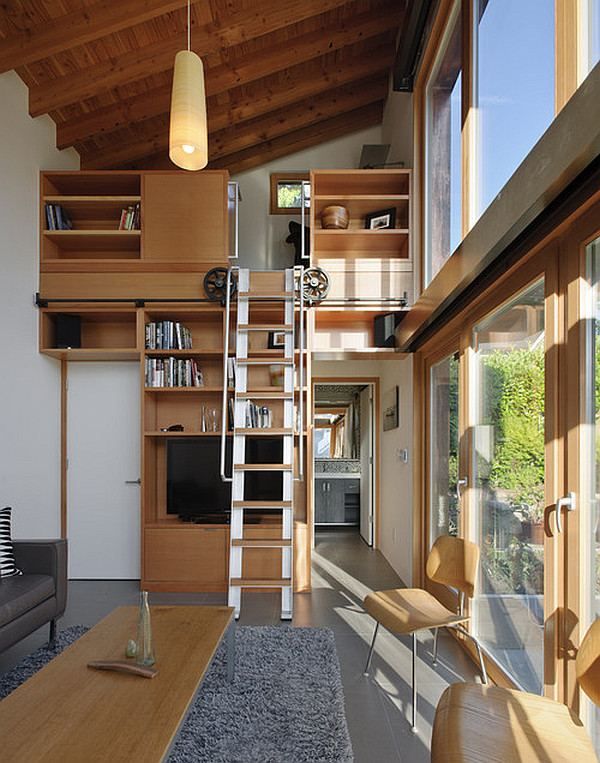 by Ninebark Design Build / Photo by Aaron Leitz Photography
These lofts are meant to present an element of surprise not only when entering this hallowed space, but also upon observing it from the outside space or from the living room beneath. They are meant to appear airy and well lit, with a hint of mystery and some well-placed design features, such as a curvy designer lounge chair or a state of the art exercise bike, when not impressing solely through an amazing quantity of books. And it's not just writers or painters that benefit from the intimacy, the airiness and the creative atmosphere of these spaces.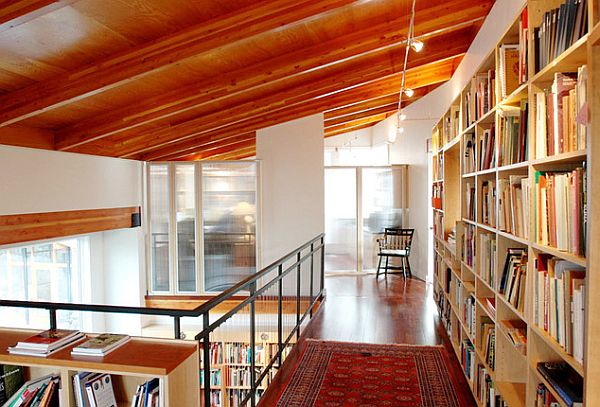 by Chang + Sylligardos Architects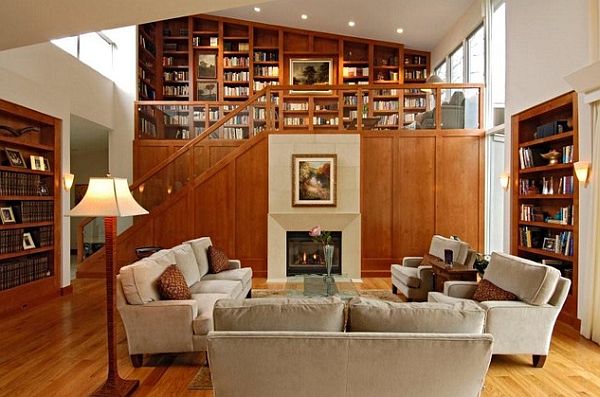 by Cabin John Builders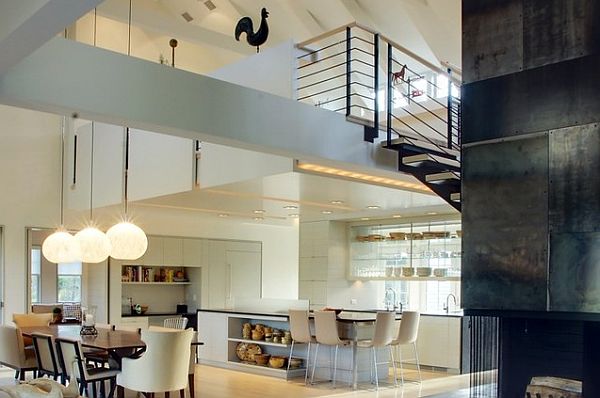 by Workshop/apd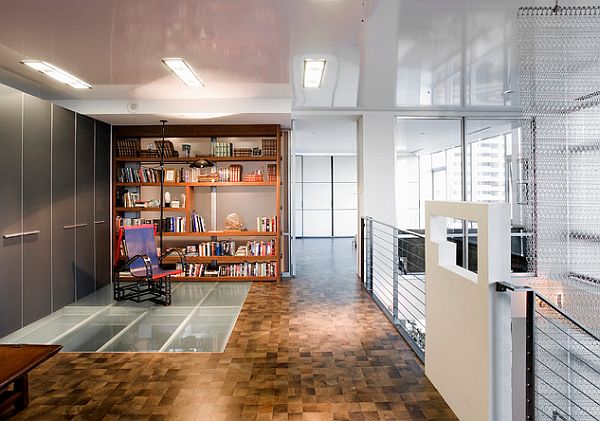 by MusaDesign Interior Design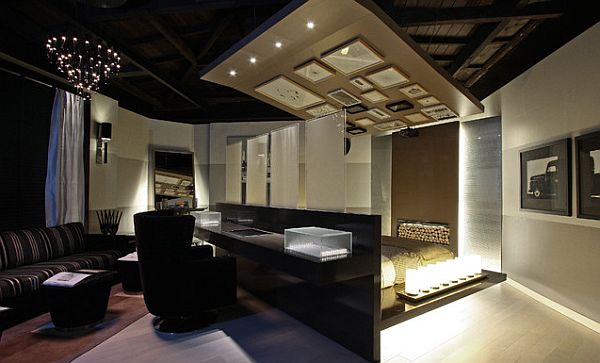 by estudio gutman lehrer
So are you considering a study in your loft?