Bond. James Bond … houses. For fans of the James Bond movie franchise, the title character's lifestyle is the ultimate fantasy. Gadgets, designer attire, and of course, martinis are definitely a part of the mix. But what about the real estate? As it turns out, many notable scenes starring 007 were shot on location. And you can bet there are some good stories behind these dazzling interiors!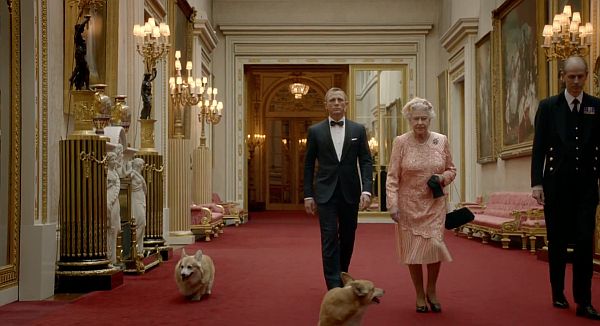 See their Olympics stunt when Bond and the Queen parachute themselves for the opening ceremony / on YouTube
Today we showcase six properties featured in fans' favorite James Bond films. Let's call them James Bond houses! From historical sites to modern wonders, there's a residence for every design style. Find out which places you can visit, and which were built solely to be destroyed in a screen-worthy display of pyrotechnics! Read on for the showstopping details…
Château d'Anet from Thunderball (1965)
We begin with a château near Dreux, France, built by Philibert de l'Orme from 1547 to 1552. This stunning castle was the site of the fight in the opening sequence of Thunderball from 1965! Sean Connery and his opponent destroy a large number of fine furnishings and collectibles in the process, but no worries–we're guessing they were props!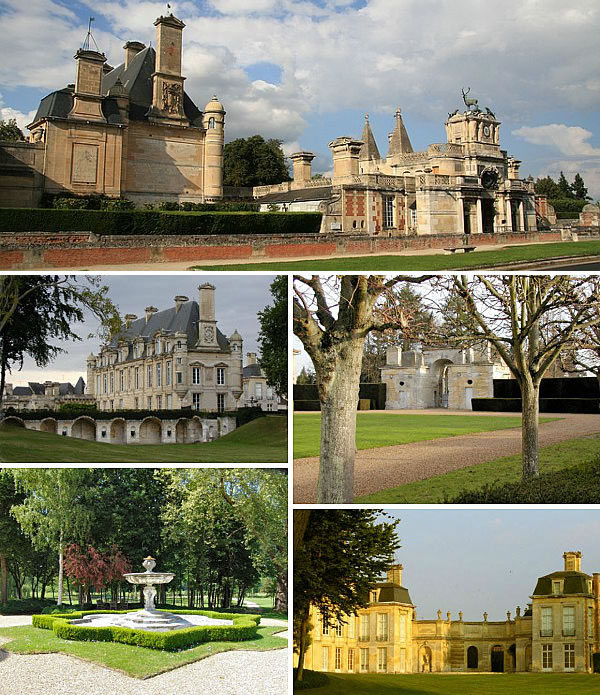 The exterior and grounds of the château are exquisite–stately and manicured, as shown in the next set of images. A historical monument, the castle is open to visitors, but check the visiting information on the château's official website before arriving in hopes of a tour.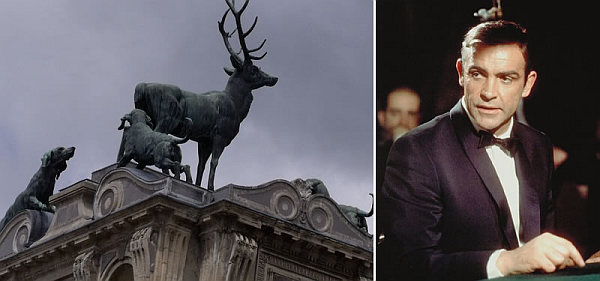 Courtesy of ell brown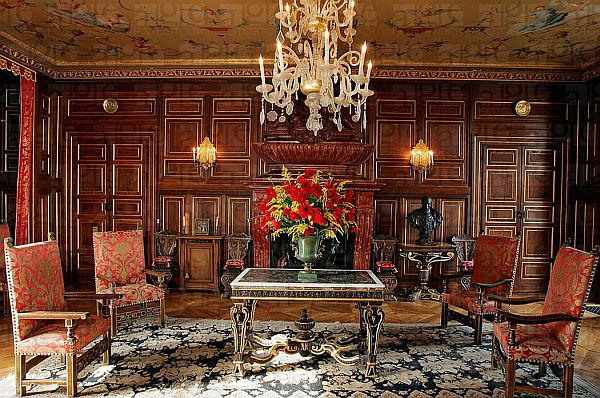 With thanks to French photographer Patrick FORGET of SagaPhoto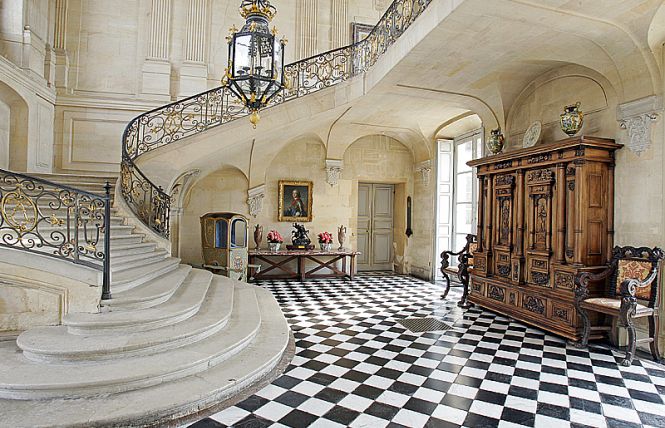 The Elrod House from Diamonds are Forever (1971)
With its reinforced concrete structure, Palm Springs' Elrod House was the perfect modern dwelling to serve as the winter retreat of villainous billionaire Willard Whyte in the 1971 film Diamonds Are Forever. Built by noted architect John Lautner in 1968, the home was named for its owner, interior designer Arthur Elrod.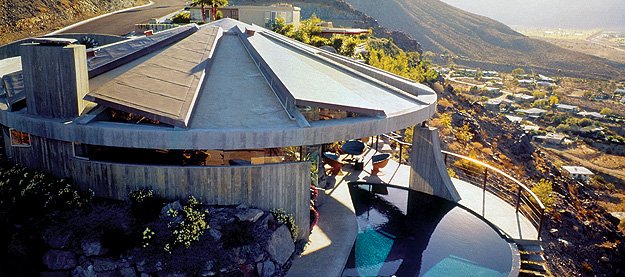 A domed roof filled with skylights is one of many design highlights, along with the massive rocks incorporated into the home's architecture. [Images in this section from Faustian urGe & PalmSpringsLife]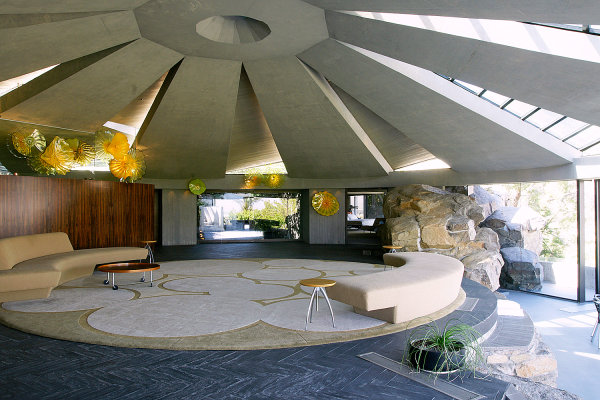 Did we mention that Bond (played by Sean Connery) is beaten up by two acrobatic beauties named Bambi and Thumper in the film scene set at this exquisite contemporary house? No, we're not kidding… And Bond ends up in the pool! Design enthusiasts will cringe while watching the destruction of a gorgeous modern coffee table in the midst of the brawl.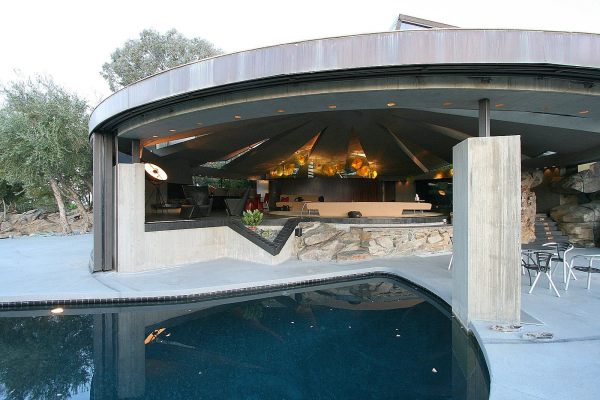 Other Elrod House highlights include a gorgeous kitchen hidden from the living room by a curved wall, and a stunning spacious master bedroom.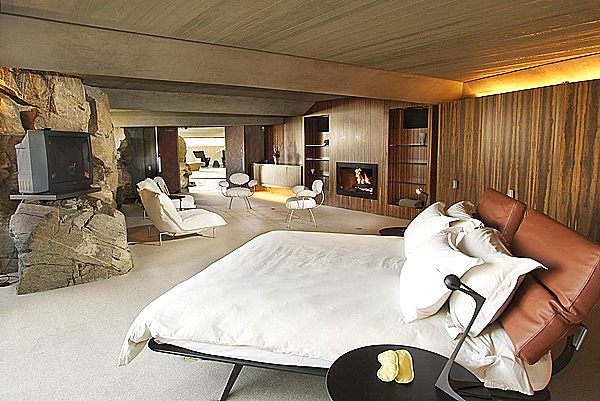 And we can't forget about the guest and servants' quarters, reached with the help of a descending spiral staircase accessed from the pool deck. Now that's a dwelling fit for a spy!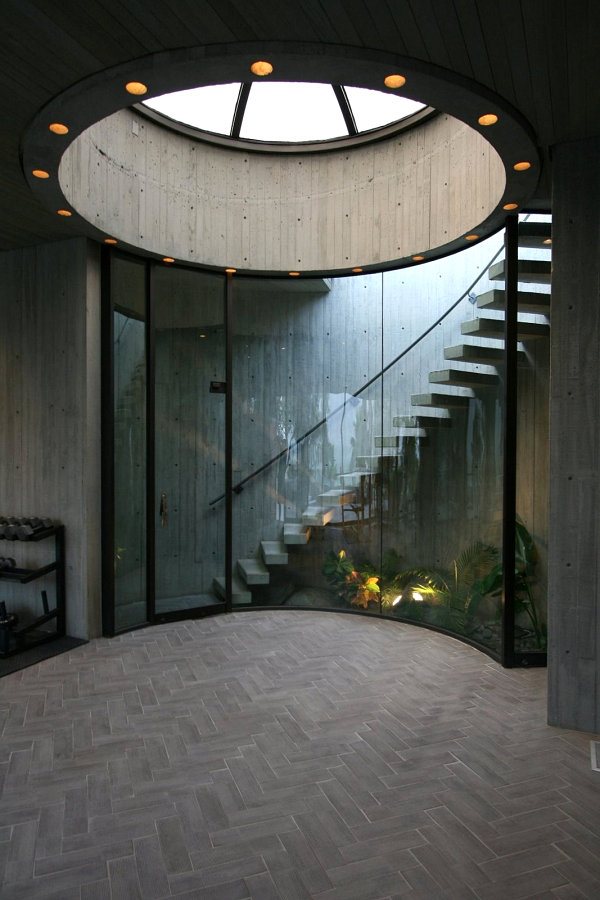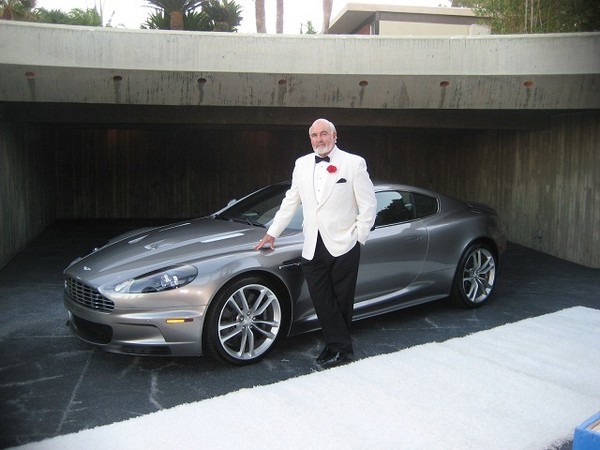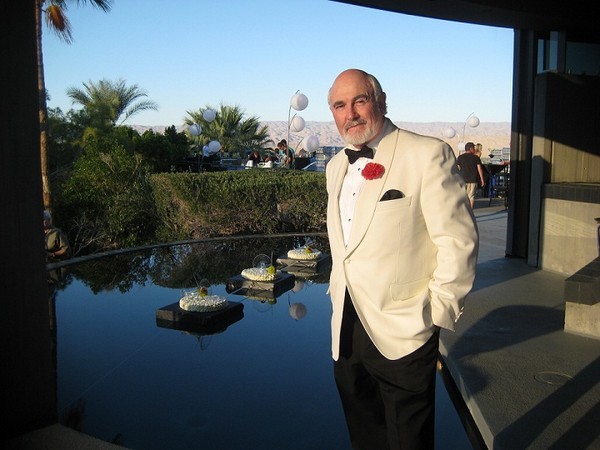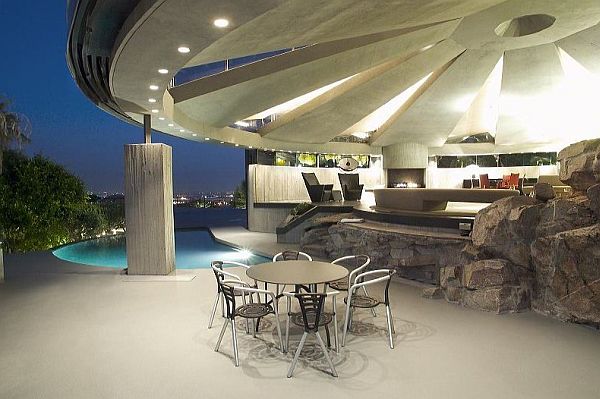 (A "remember" by Deborah Smith Ford of Examiner)
Villa Sylva from For Your Eyes Only (1981)
It's the swimming pool and garden area of our next property that are featured on screen! Villa Sylva in Corfu, Greece is the house of hitman Gonzales in the 1981 film For Your Eyes Only. Interesting tidbit: the Greek setting passes off as Spain in the movie. In the scene at hand, Gonzales meets his end, and he's left floating in the swimming pool with an arrow in his back. Not a good way to go, but at least the setting is luxurious! [Images below from JamesBondLocations via Kontodimas]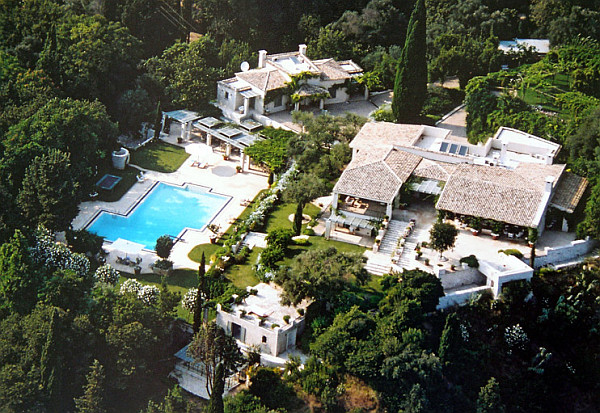 Do you like what you see? This property can be rented for a luxury vacation. It costs a pretty penny, but die-hard Bond fans in need of a getaway will consider it well worth the price!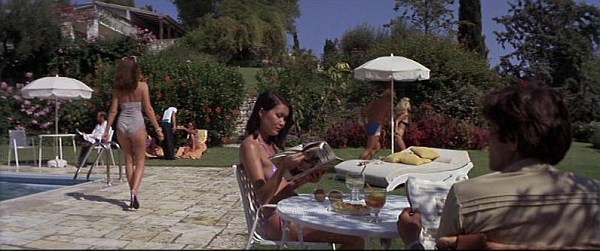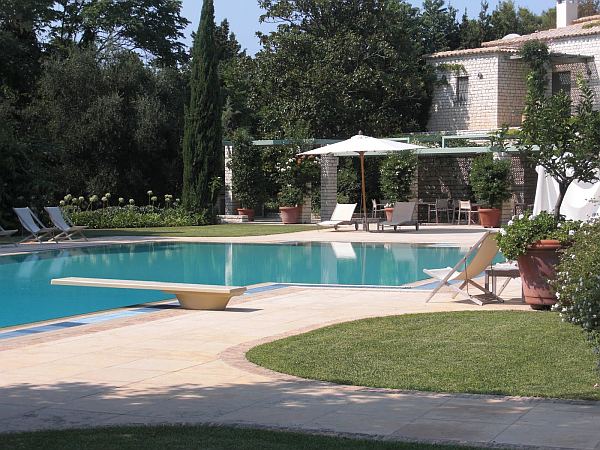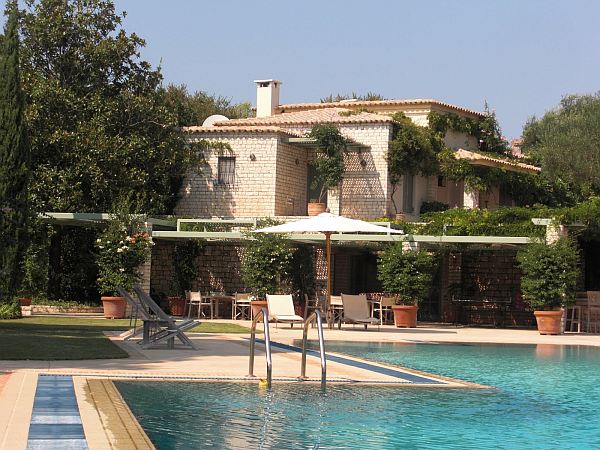 The Ernest Hemingway Home from License to Kill (1989)
Not every Bond house was the scene of a destructive fight or a violent dip in the pool! For example, Ernest Hemingway's Key West, Florida residence was featured in the 1988 Bond film License to Kill. At sixteen feet above sea level, it is the second-highest site on the island. Built by Asa Tift in 1861, this sturdy home has survived many hurricanes and is now a U.S. National Historic Landmark (as well as a museum open to visitors).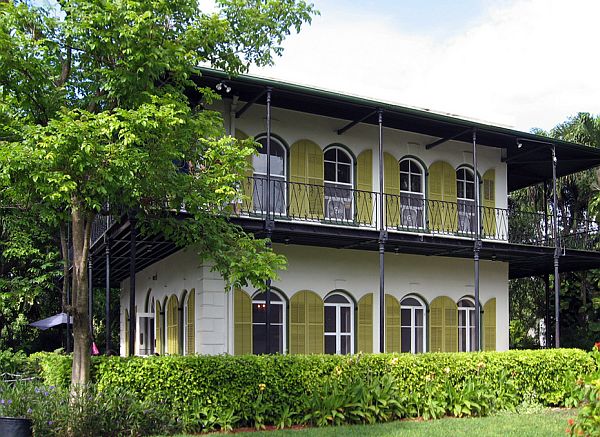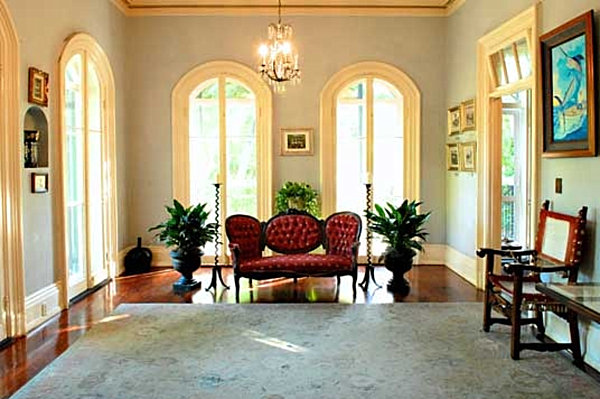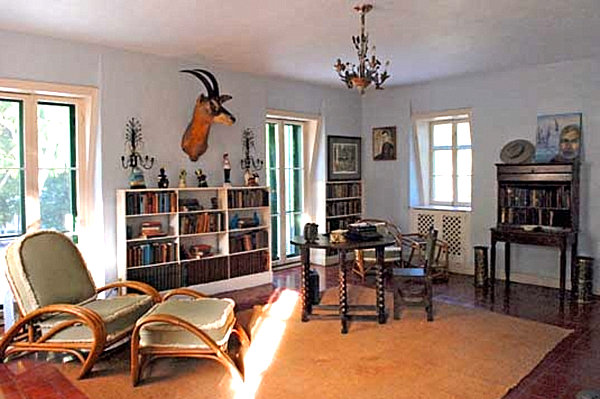 In the License to Kill scene featuring the Hemingway Home, James Bond resigns from the secret service, then escapes through the garden. Speaking of the garden, it is filled with a slew of tropical plants that add lush beauty to the landscaping. [Photos by Senses at Play]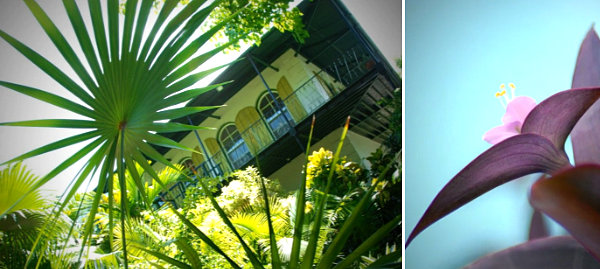 Ready for a swim? Who can resist that blue water under the tall palm trees? Visitors to the home enjoy the smell of gardenias as they stroll the grounds surrounding the pool.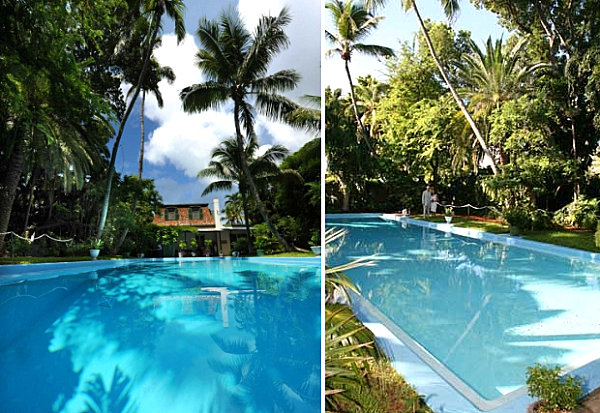 Villa Le Torre from Quantum of Solace (2008)
This stunning villa in Southern Tuscany, Italy was featured in the 2008 Bond film Quantum of Solace. In the movie, Bond visits his ally René Mathis at the villa after enjoying a performance of Tosca in Bregenz, Austria. Property highlights include a clifftop location and exquisite views of the sea. [Images below from Your Tuscany]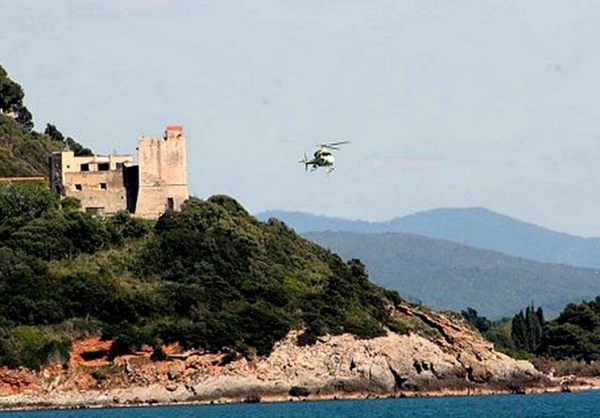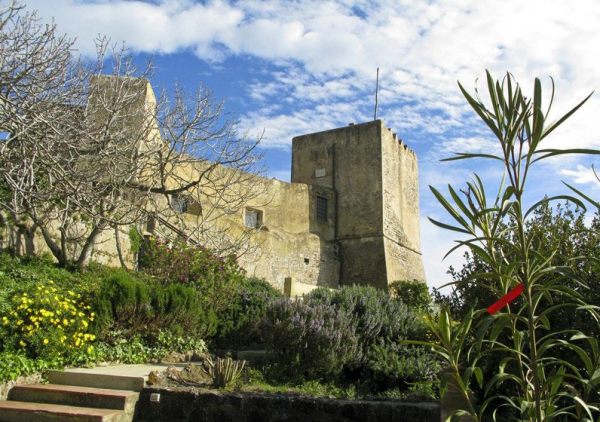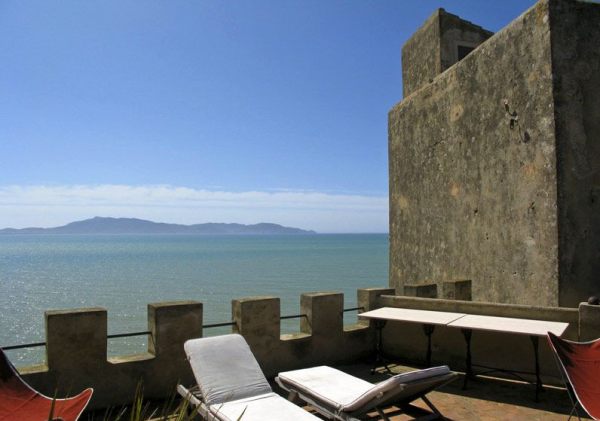 Eager to visit Villa La Torre? The good news: you can rent this property through Your Tuscany, and discover what it's like to vacation in style. Bond style. Check out the view from the pool: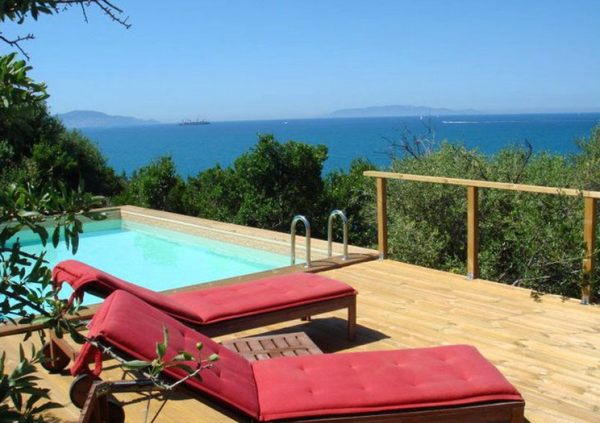 It's a Tuscan getaway that you won't forget! Especially since the villa features 6 bedrooms and 6 bathrooms. Perhaps this is a vacation to enjoy with a group. After all, there are plenty of areas for seaside relaxation, as shown below: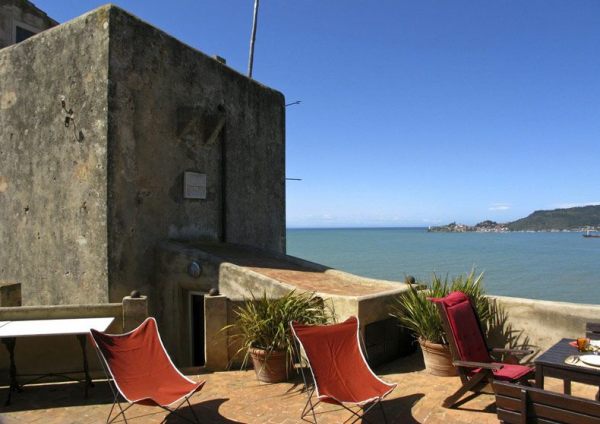 Skyfall Estate from Skyfall (2012)
What's not to love about Skyfall Estate?! The home has a prominent role in the newest James Bond film (appropriately named Skyfall). In fact, this mansion was built in Surrey specifically for the purpose of going up in flames.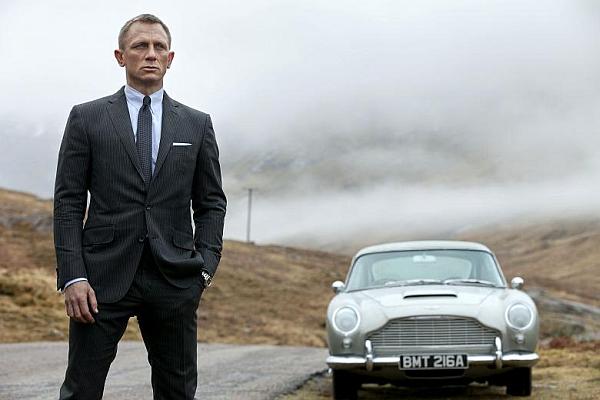 Construction materials included plywood and plaster stone. We can't divulge any plot details, as Skyfall is still in theaters, but the images below from the Daily Mail (taken before the film's release) didn't leave much to the imagination! [Photo Credit: Paul Hennessy/Splash News]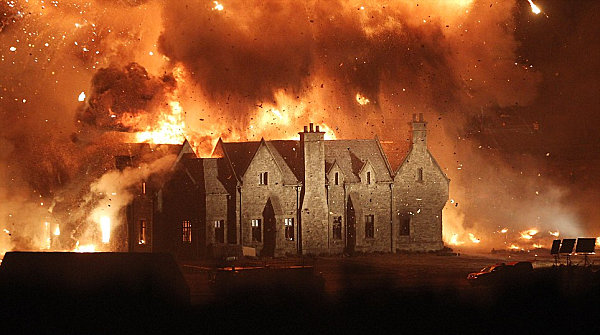 And what exactly is Skyfall? James Bond's Scottish family estate! Below we see the mansion surrounded by the film crew and plenty of equipment. [Photo Credit: Simon Bridger/Flynetpictures.com]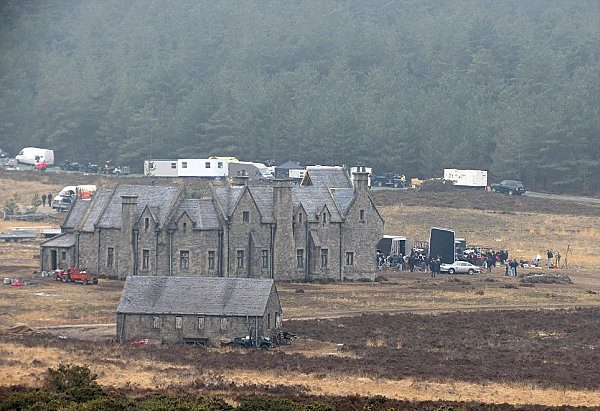 In fact, the place holds a great deal of sentimental value for our beloved main character, who has vivid memories of living there as a boy. [Photo Credit: Simon Bridger/Flynetpictures.com]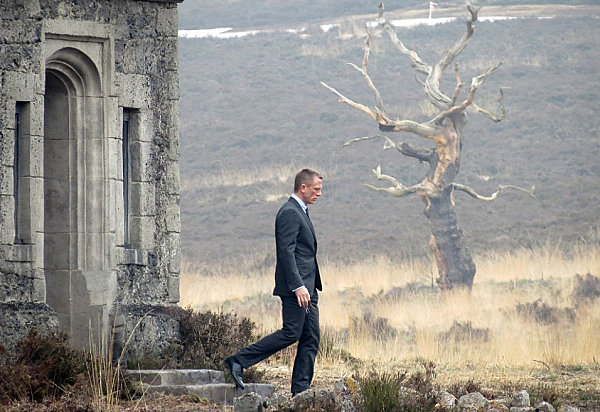 The interiors of this grand estate are magnificent, as well as a bit worn down. But as you can see from the next image, their purpose in the film revolves around espionage, not entertaining. No dinner parties will be hosted in the room below. [from Best Movies Ever Entertainment News]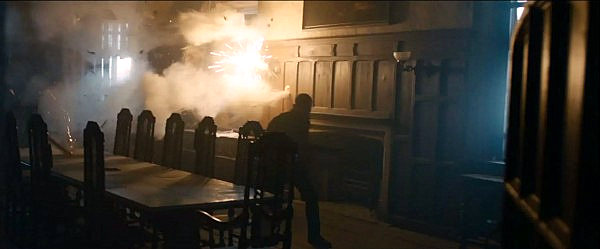 That about does it for our Bond home feature! If you're planning a getaway in the near future, perhaps you'll follow in the footsteps of 007 and spend some time at a luxury villa. If dropping thousands of dollars on a vacation rental isn't in the budget, pay a visit to destinations like The Hemingway Home, which are open to the public for touring. At the very least, take a break from the daily hustle and bustle by enjoying a nice view with your feet propped up, all the while sipping a martini. Shaken, not stirred, of course.