If any of you ever wondered where James Bond spends time between movies, we think we got the answer, he's most likely in Sweden. And if you were wondering about his schedule, it's probably something like that : he wakes up with an amazing landscape to contemplate at, enjoys fancy dinner during the day and throws out parties with his buds at night.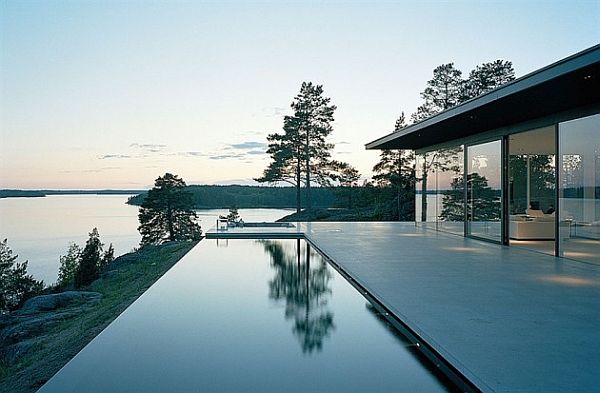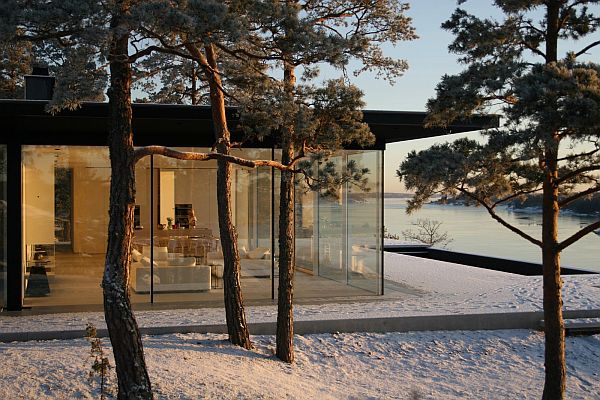 What you see in here is a great example of modern/contemporary art. The house was designed by John Robert Nilsson to prove the seamless connection between nature and design. There is a lavish swimming pool that looks more like an infinity pool, floor to ceiling windows that invites nature in, minimal, unfussy and straightforward interiors along with an amazing couch nook outside, to enjoy a good wine in the evening with candlelights.
The perfect place to spend an eternity. Don't you think?