While stone, glass and window along with a splattering of concrete is a combination that we normally find pretty regularly in most modern homes, the SGNW House in Zimbali, South Africa, adds a whole new element in terms of visual splendor and texture in the form of the extensive water that greets you all around the home.
The owners of this contemporary structure designed ever so astonishingly by Metropolis Architects, seem to be fascinated and captivated by the allure of the blue and the architects have carefully and stylishly incorporated this love for water into the design of the home.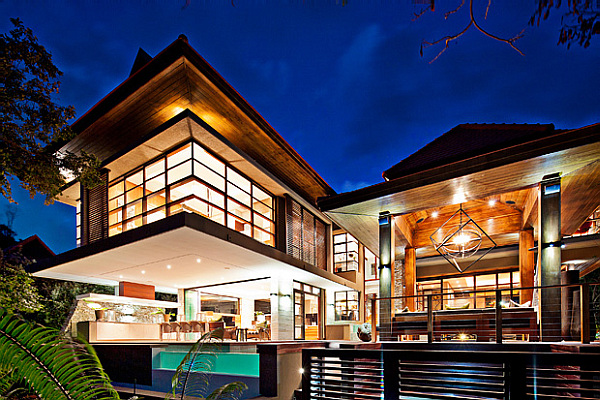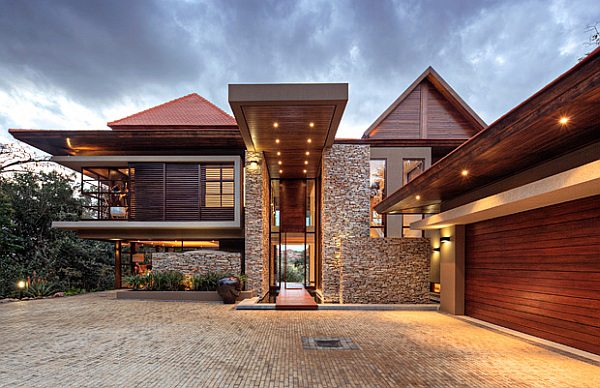 If you love natural settings and a refreshing home that seems to blend in perfectly with its natural surroundings, then the SGNW House template might well be worth considering for your own home. The stand out feature of the home is the collection of flowing Koi Ponds and a rim-flow pool that offer a tranquil and serene setting and give the home an Asian-styled retreat.
The beautiful wooden patio space and the sheltered hub at the center of it all almost turn this chic home into an inviting resort of sorts. The large floor to ceiling glass windows and the extended roof and a bedroom suite that appears cantilevered unravel unabated views of the forest area and the green that envelop the edifice. With interiors clad in cool neutral shades and sleek modern décor, this is one home designed to put your mind at ease and drive away all the troubles! (spotted on studio5555)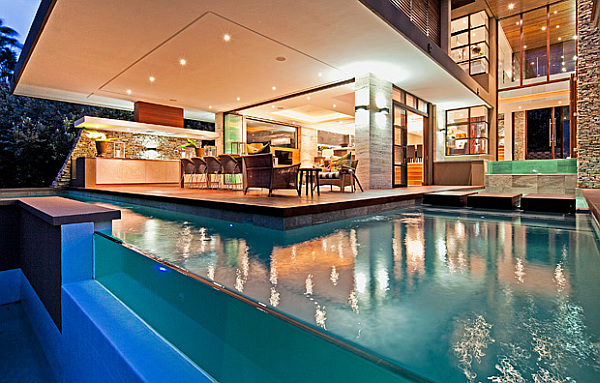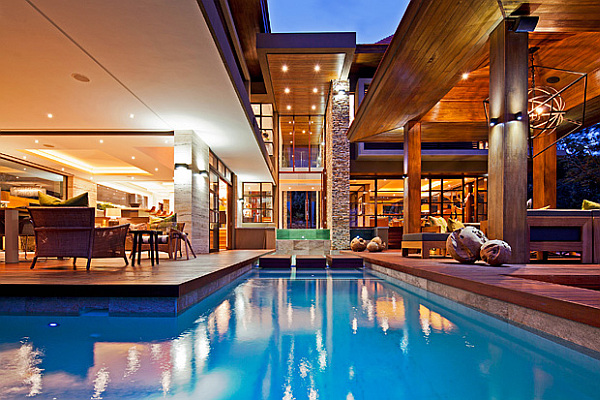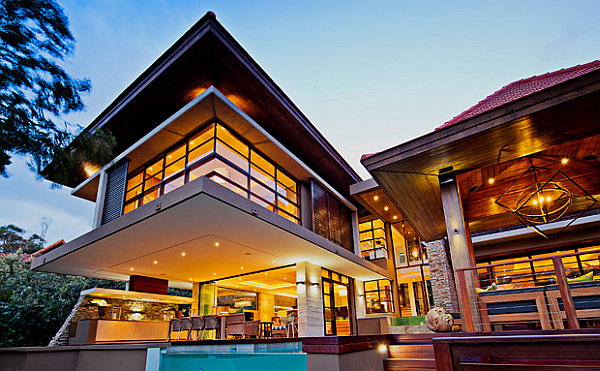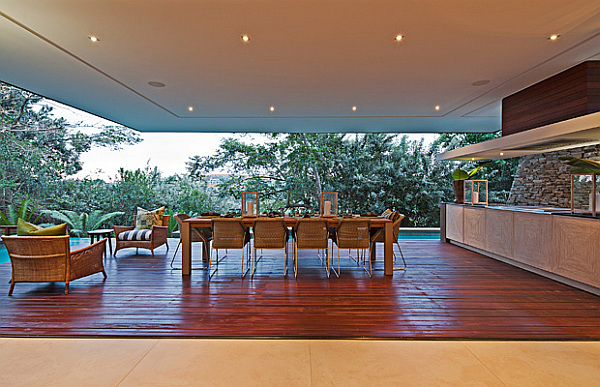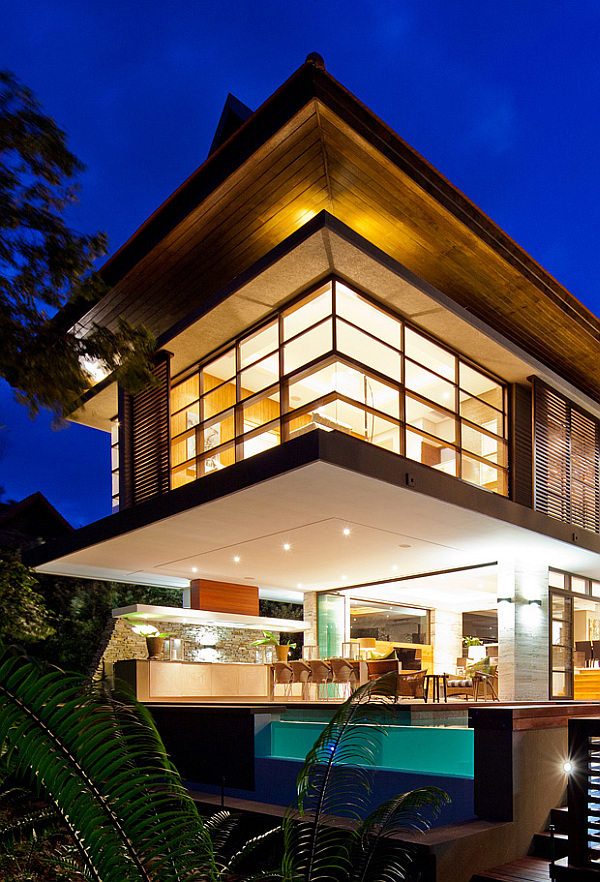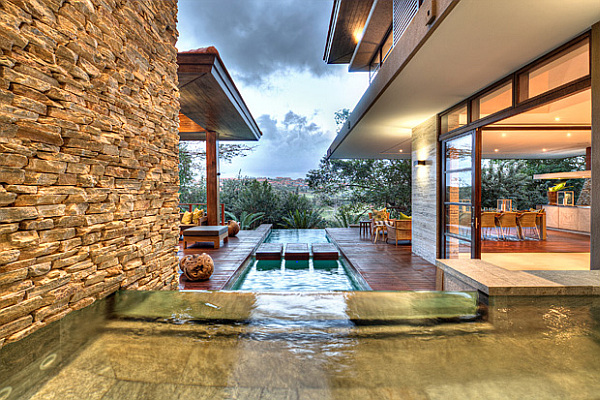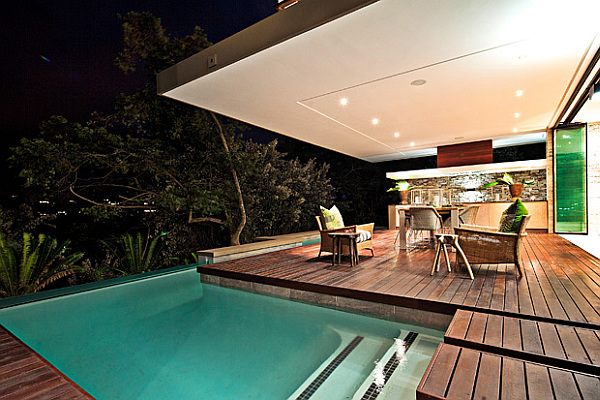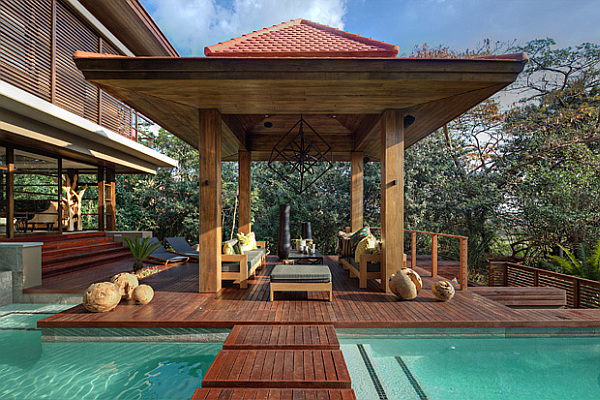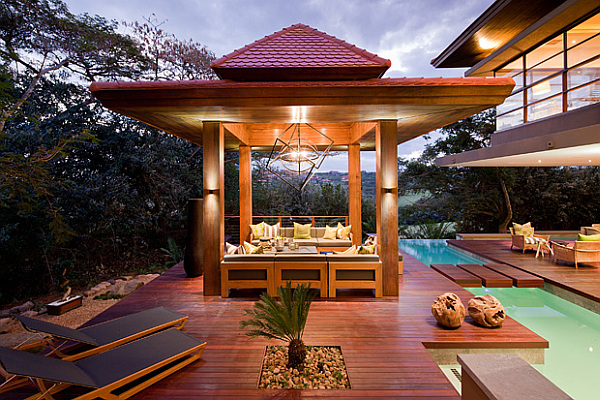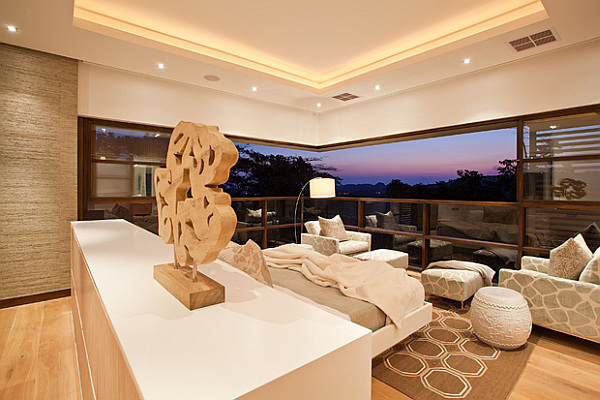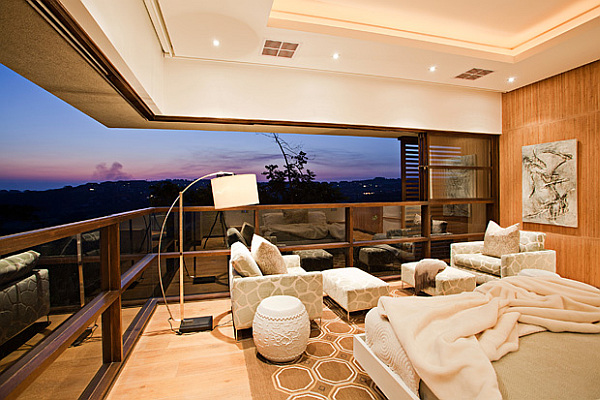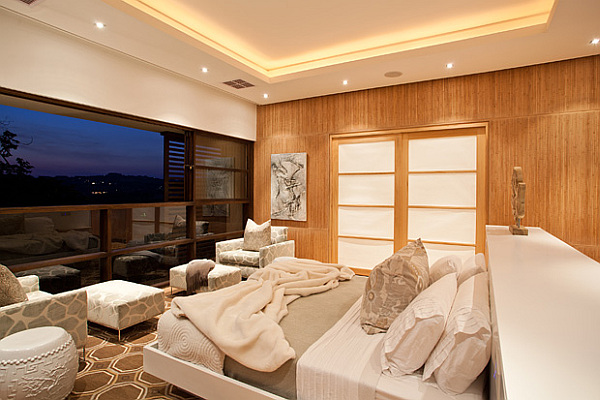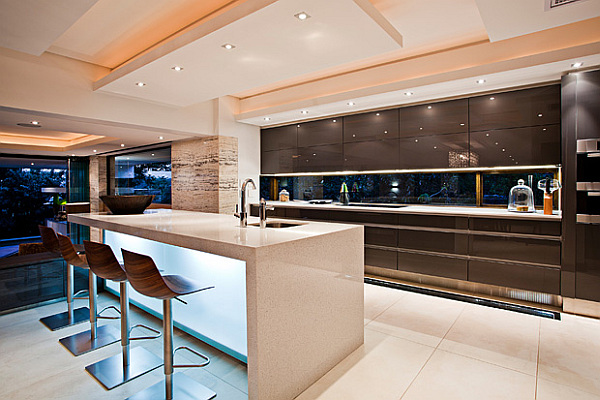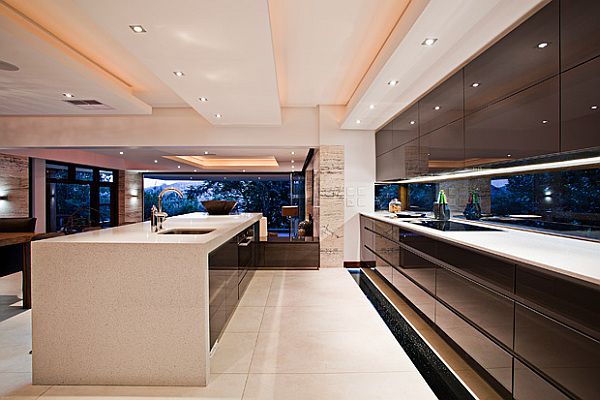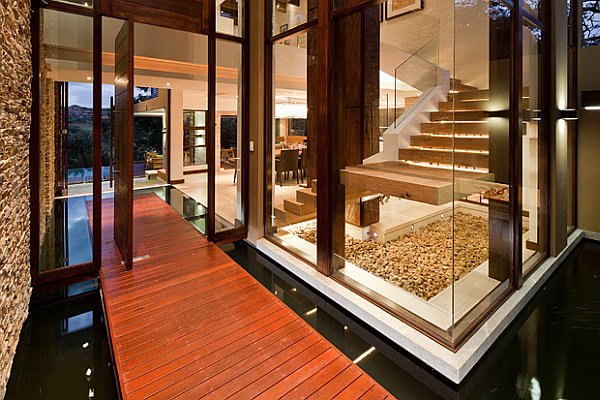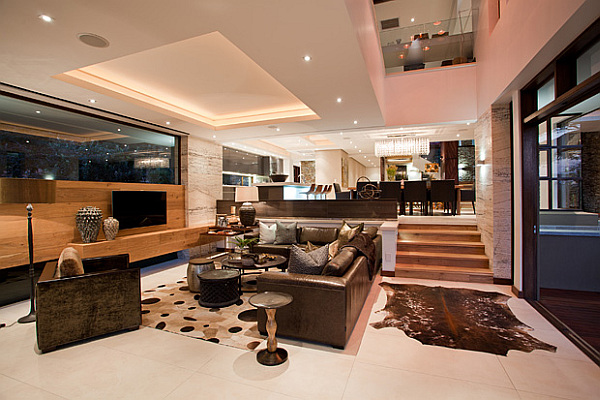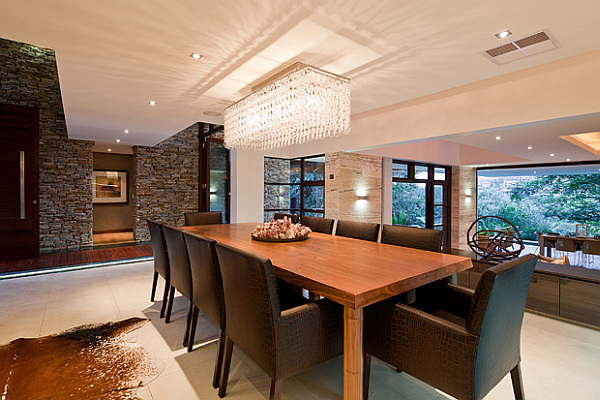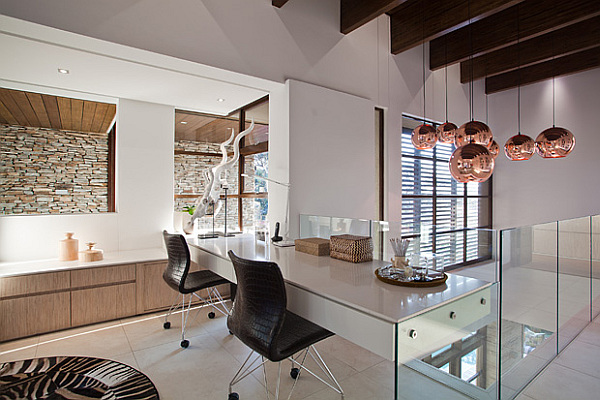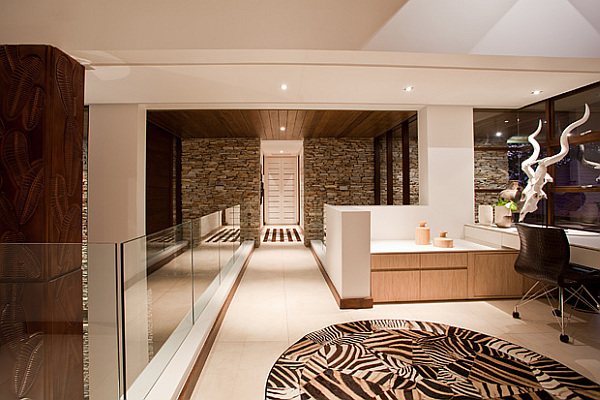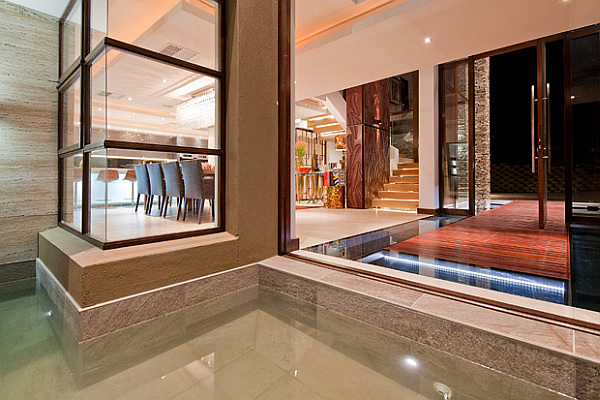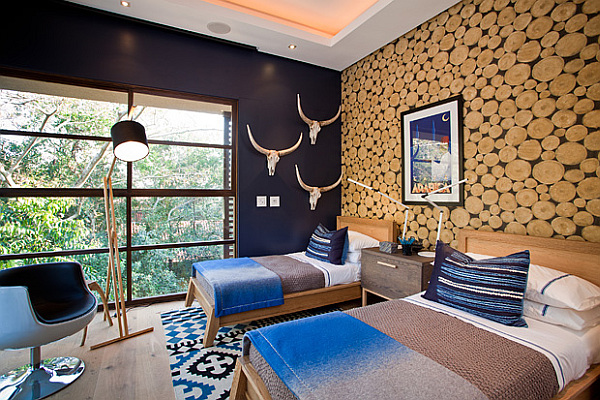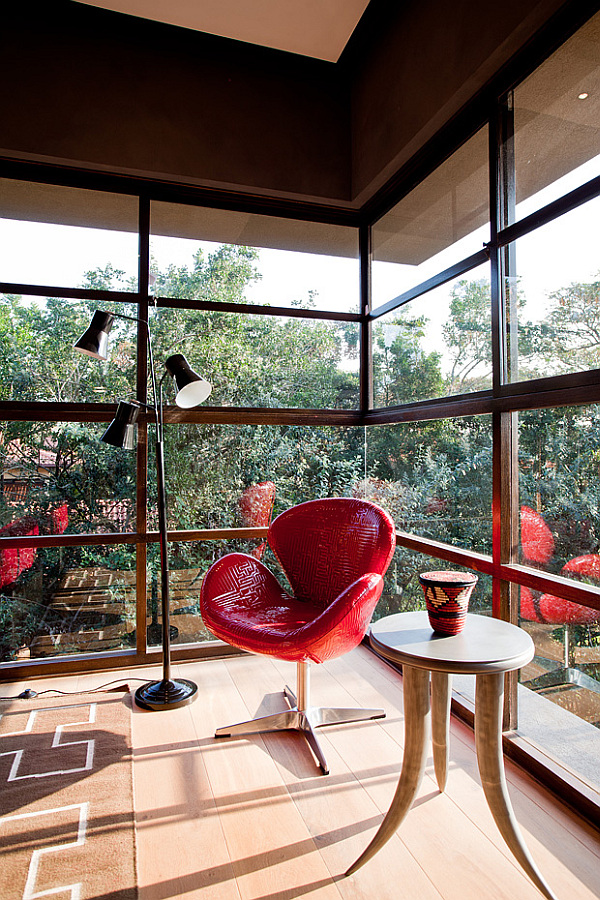 The stunning photographs are by Grant Pitcher
Liked the story? Share it with friends.