Thanksgiving is just around the corner. Your friends and family are preparing for another great meal with people close to their hearts. But are you not so sure how your Thanksgiving table should look this year? In case you're lacking creativity and have missed our stylish table setting ideas or those beautiful centerpieces to choose from, worry not, here's a great idea that will surely wow your guests.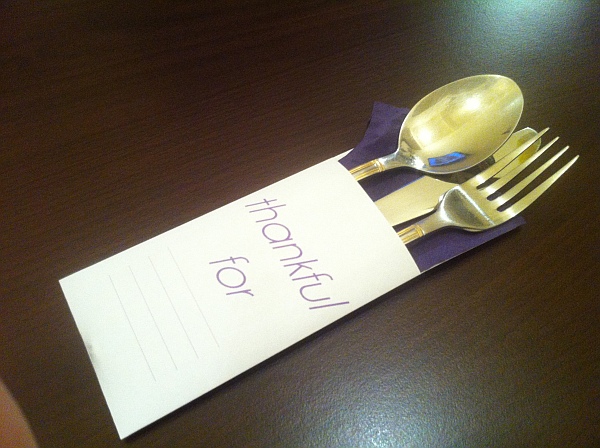 I would like to thank the ever-so-fabulous Jenna from Lipstick And A White Tee for showing us how to do it. So here's what you will need — a printer, paper, some colorful napkins, and some 20 minutes of your time.
Open up your favorite text editor and create a document that will look similar with what you see in here. Just so you know the font we used is "Champagne & Limousines", it's Italic and the font size is 60. Put some lines under, and print it. Now take your printed paper and fold it at around 3/5 (or whatever you like) under and back, and fold back the margins. Find a colorful napkin, fold it as you like and slide it inside together with the utensils.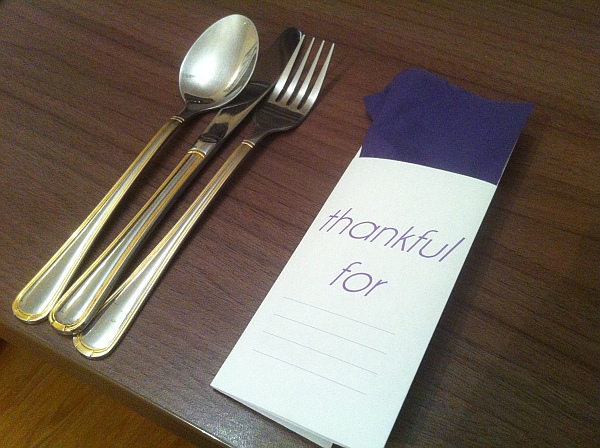 And voila, you have your set of cheap minimalist Thanksgiving utensil envelopes that — I bet — everyone will love.