While it might be a distant dream for some of us, one assumes the likes of Naomi Campbell can pretty much command anything they desire and have the world dancing on their finger tips! Well, that is definitely how you would feel if you are one of those who have craved for a home modeled on a futuristic and uber-cool spaceship or maybe something that is on the lines of Starship Enterprise.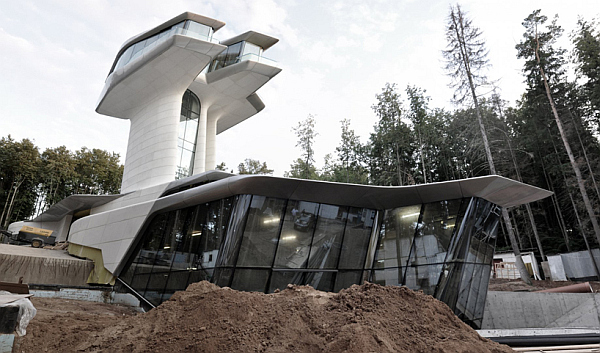 This stunning home taking shape in Barvikha, Russia, has been designed by Zaha Hadid on the request of Russian billionaire Vladislav Doronin and it is, apparently, for his famous British supermodel girlfriend.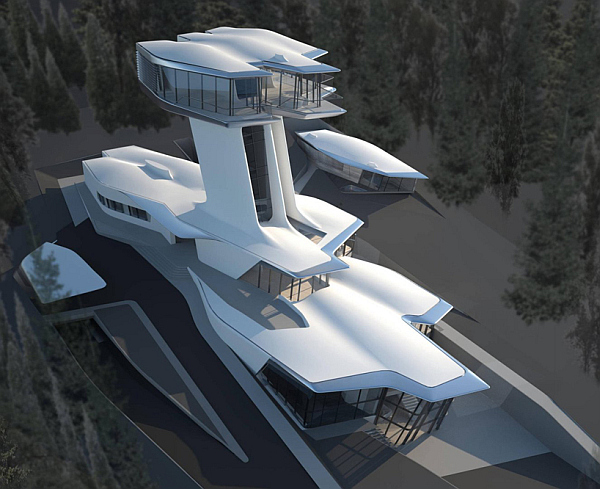 Apart from the star-studded theme that surrounds the structure in more way than one, the structure itself is located in a picturesque setting surrounded by pine and birch trees. While the structure on the ground serves as the more common residence space with living and dining spaces, the most striking aspect of this fabulous retreat is the tall periscope-styled 22 meter tall tower with private quarters on the top.
This visually striking feature not only gives those inside some much needed privacy, but the cantilevered nature ensures that those inside get an amazing view of the surrounding landscape. Super-stylish, sleek and assuredly one of a kind, this is a super structure that seems fit for a supermodel who has captured the world's imagination for a decade or two. Now, to wait for it to be fully furnished, with décor that matches its audacity.