Contemporary homes and villas seem to be as much about spectacular and stunning views of the landscape they overlook as they are about stylish and sleek interiors. Designers and home owners are placing greater importance on integrating the surroundings into the design of the structure itself and when the backdrop is laced with tropical forests, unending green canopy and refreshing views of the Andaman Sea, it is pretty hard to find fault with the logic!
The mesmerizing Villa Mayavee nestled in one of the quiet and isolated corners of Phuket, Thailand brings together various design and textural elements to create a modern-day villa that is all about living it up in style.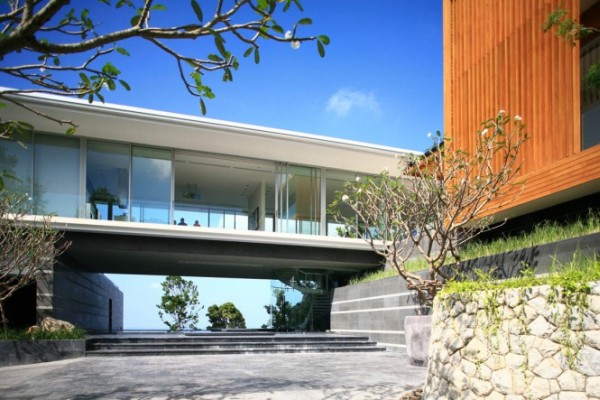 Designed ever so dramatically by Tierra Design, the structure is placed on a podium of granite cobbled walls and uses a z-shaped pattern to ensure that every part of the four-level home gets an unabated view of the sea. The most striking and visually appealing feature of the Villa Mayavee is the way in which architects have used water to not just offer a beautiful variation, but also as a reflective surface that accentuates the beauty of the estate.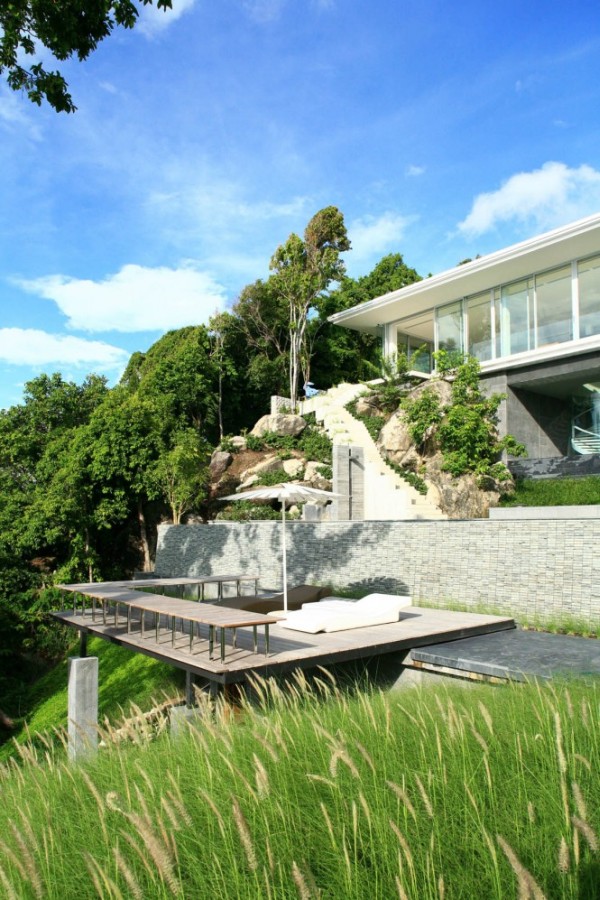 With a reflection pond that leaves you spellbound, a watery forecourt that is connected by a vivacious spiral staircase encased in a glass cylinder and an infinity pool with a patio to offer lovely view of the sea, the entire villa is as fluid as it is solid! The floor-to-ceiling glass windows and the open design ensure that every moment you spend here is both luxurious and memorable. (from home-designing)