Need dash of color and texture for the floor? Today we present 20 rug-a-licious finds that reflect this season's best interior design trends. You'll notice plenty of patterns that are always in style–stripes, dots and squares. But you'll also observe a few prints that are definitely a sign of the times (tribal style, anyone?).
Not only have we rounded up the best in modern rug design as a follow-up to an earlier modern rug post, we've included links to the sites where we found these contemporary gems in case you decide to make a purchase! Whether your rug serves as the backdrop for your furnishings and decor or it's the artistic focal point of your space, we think you'll find a few treasures in the selections below. Enjoy browsing!
Crisp Geometric Rugs
Some of the most popular rug patterns today are geometric prints, which utilize repetitive motifs to create a strong presence. For example, the Frame Ink Rug by DwellStudio draws inspiration from Bauhaus architecture, adding a modern touch to the space below: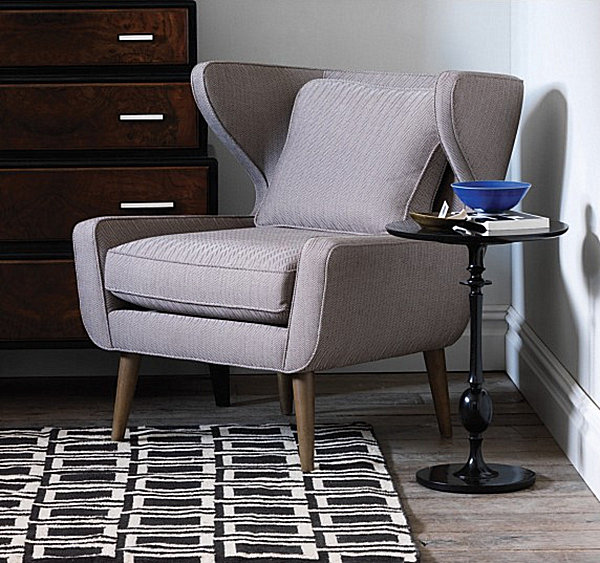 Ready for a not-s0-traditional diamond motif? The Mod Argyle Rug from CB2 has mod style while at the same time channeling sweaters and socks with argyle flair. Crafted of hand-tufted wool, the piece is stunning with a series of concentric diamonds and vivid chartreuse accents.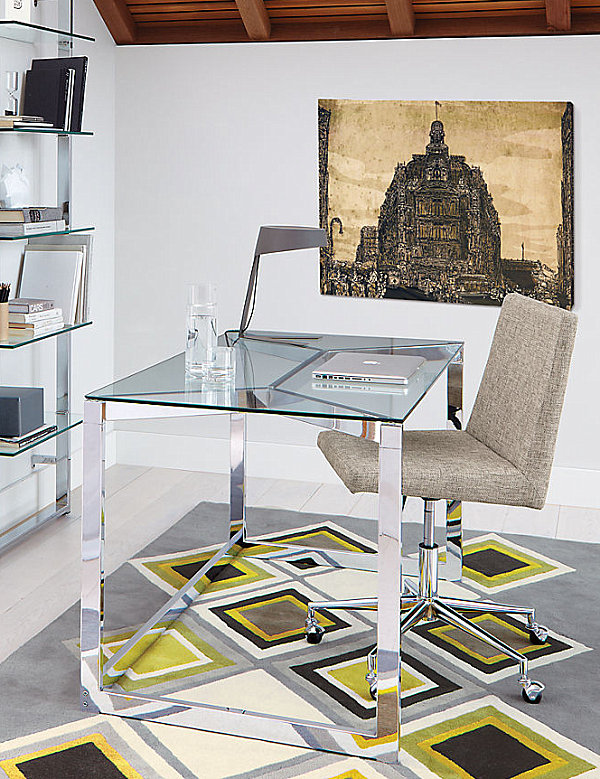 For a digital look that conjures visions of pixel-filled screens, try the Zak Rug. Squares and rectangles meet in an arrangement that features a palette of more than 40 hues. [from Crate & Barrel]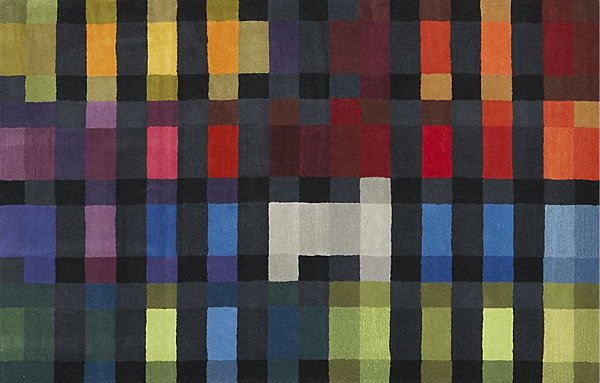 For a softer geometric style, check out the Almonds Ink Rug. Bold with a white background and a pattern of black dots and almond formations, this piece would look spectacular under a bright red couch! [from DwellStudio]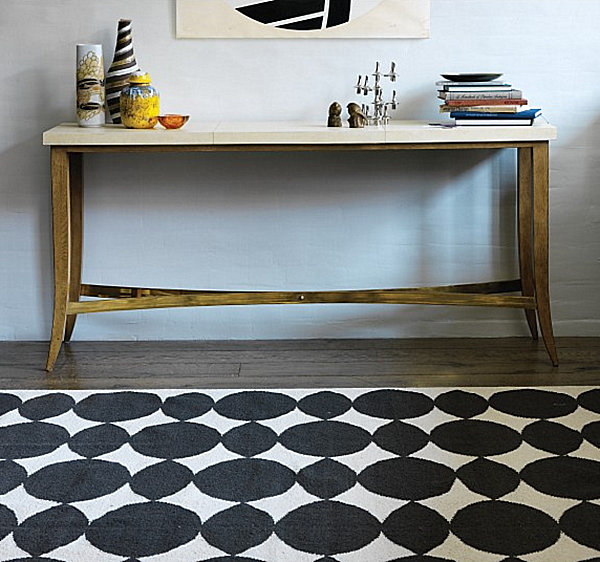 With its collection of narrowing stripes that meet in the center, the Lourdes Sanches Bull's-Eye Rug takes modern design to a whole new level. A very eye-catching one! This wool rug comes in neutral cool tones or more vibrant shades, as shown in the image below. [from West Elm]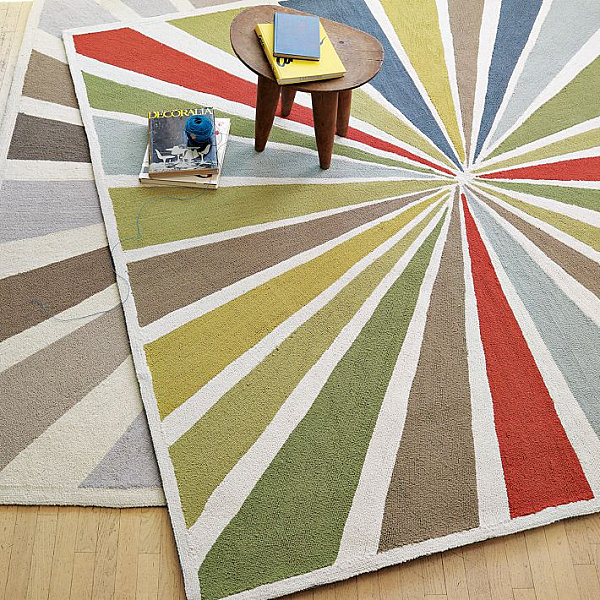 A dose of extra-bright kaleidoscopic fun can be found in the Colored Crystal Runner from CB2, crafted of hand-tufted wool. A series of triangles meet in groups of four, alternating in vivid hues like hot pink, fire red and lemon yellow.

For a more subtle approach, check out the Savoy Cream Rug, complete with thin lines of color. Many hues are featured, yet the skinny nature of the stripes keeps any one shade from overpowering the overall mellow look. [from Crate & Barrel]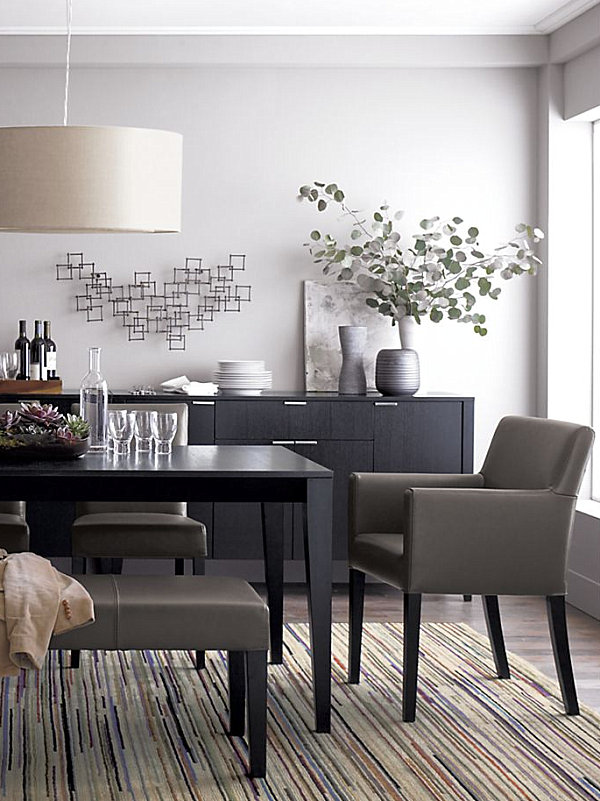 If one main hue is preferred, you'll be tempted by the Keys Rug, with its chartreuse background and cream stripes. In the next image, we see how this hand-tufted wool piece blends beautifully with bright colors like orange and turquoise.  [from CB2]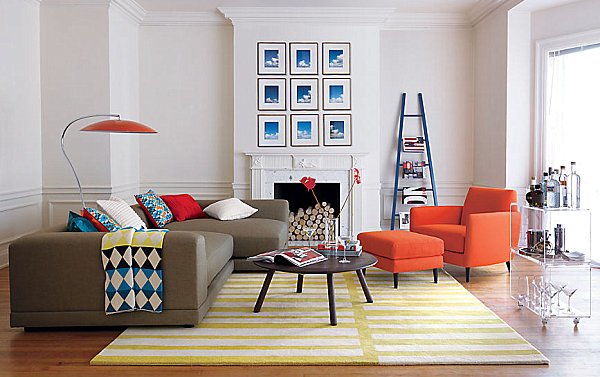 Rugs with Tribal Style
If bold geometrics aren't your cup of tea, perhaps you'll appreciate the onslaught of tribal designs that have found their way into the collections of many a rug retailer. Youthful tribal pieces often feature bright doses of color, while neutral rugs of this style celebrate earth tones. For examples, the Big Sky Rug from West Elm is inspired by Icelandic knits and crafted of natural wool.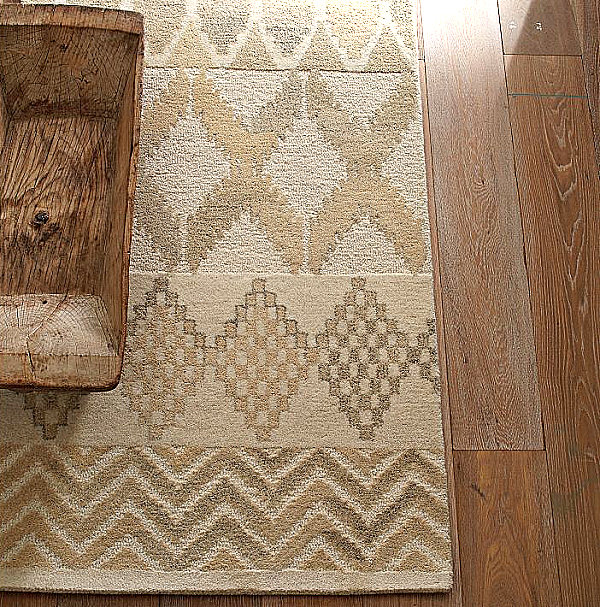 The Nordic Diamond Rug has an iridescent look that's strategically created through the process of over-dyeing. It's hard to resist the tone-on-tone approach of this piece, especially since it's a joy to find a subtle rug that reveals layers of design upon a closer look. [from West Elm]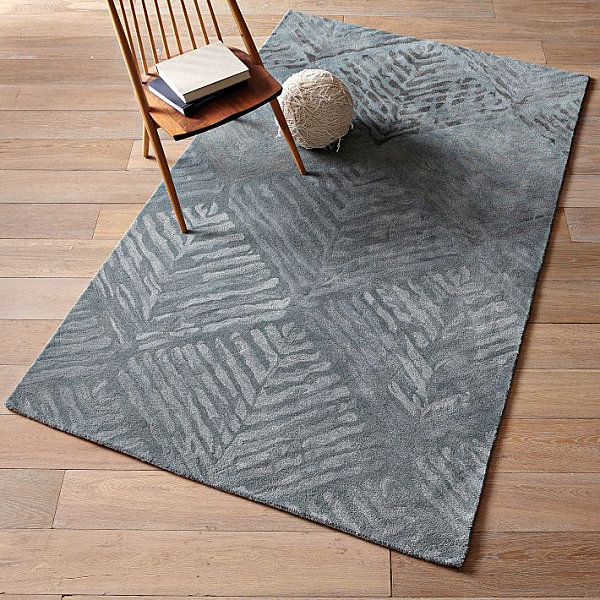 Don't think that all tribal rugs are meant for neutral spaces! This next find, Tribe by Matthew Williamson, is so amazing we had to feature it in this article, as well as in our last piece on rug designs. Many of today's tribal prints involve soft edges and blurred lines. Not Tribe! This rug has thick outlines and interesting colors that combine to form design perfection. [from The Rug Company]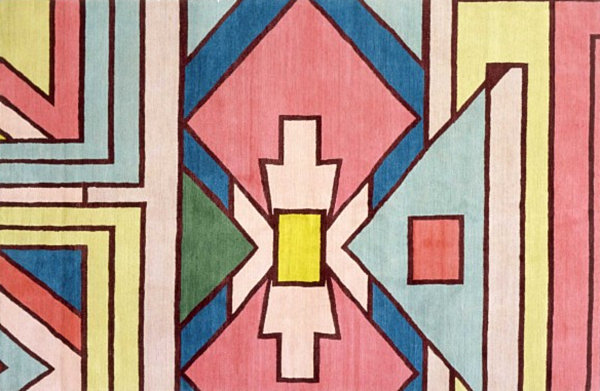 Back to artistically blurry designs, the Ikat Links Rug features a lattice pattern inspired by Turkish architecture. Many design enthusiasts who are tired of well-defined Hollywood Regency-style geometric prints are embracing this softer take on structured patterns. [from West Elm]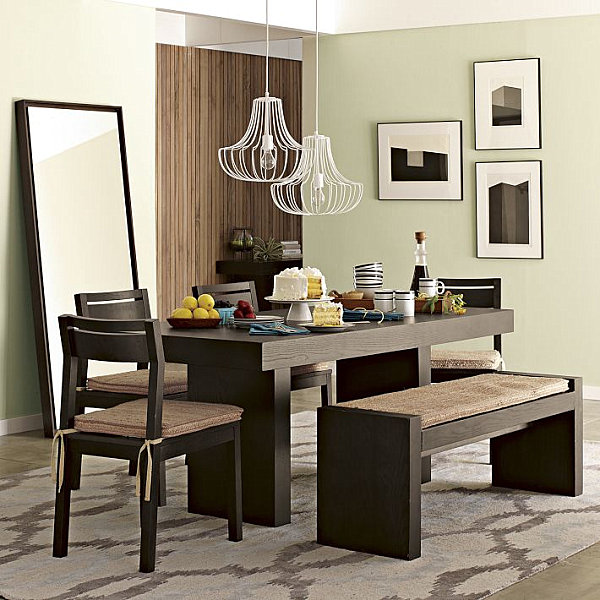 For a soothing blue and white pattern that manages to be crisp despite the absence of clean lines, the Tulyn Rug makes the perfect elegant statement. Wool combines with indigo and cream for a low-key yet strong look. [from Crate & Barrel]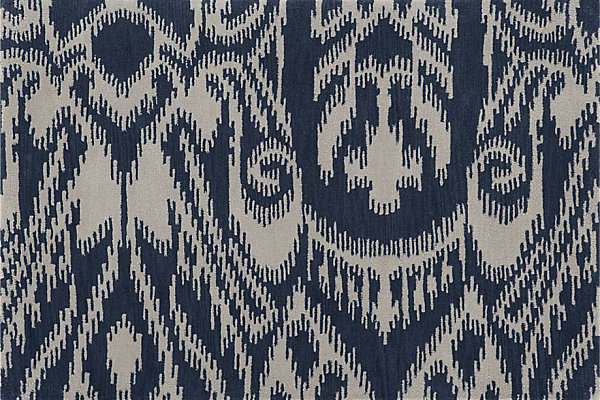 Organic Rugs Inspired by Nature
Our third featured group of rugs includes selections that draw on nature for inspiration. Land, sea, plant and creature motifs abound, often with eco-friendly materials. Sometimes a rug so magical comes along, it deserves a second look. And a third. It's Ocean by Angela Adams, a hand-tufted wool rug from the Utopia collection, which celebrates natural beauty. Sea spray, bubbles and waves are conjured by the flowing design.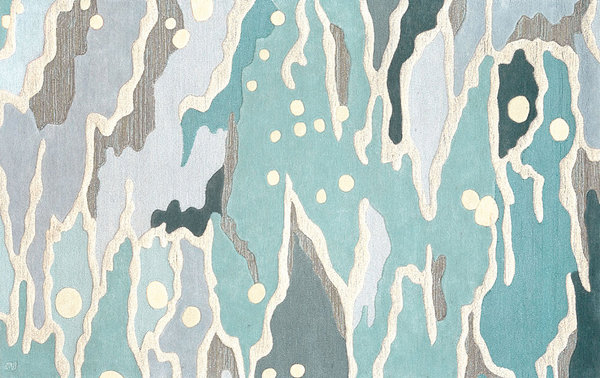 Plant life is evoked by the Thistle Vine Amethyst Rug, which shines with its unique prickly forms and interesting eggplant color. [from DwellStudio]
Echoes of berries, dandelions and other interesting plant life can be found in this next organic modern rug, a selection from Jefdesigns. Circle and line meet in a colorful blend of gray and golden yellow. [from 2Modern]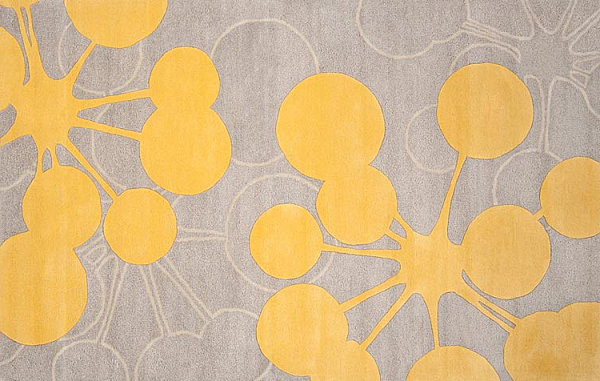 There is beauty in branches, especially when they are covered with delicate blossoms. This beauty is captured in the Branches Orange Rug by Indi B. The design is reminiscent of spring blooms, yet the color is perfect for fall. [from 2Modern]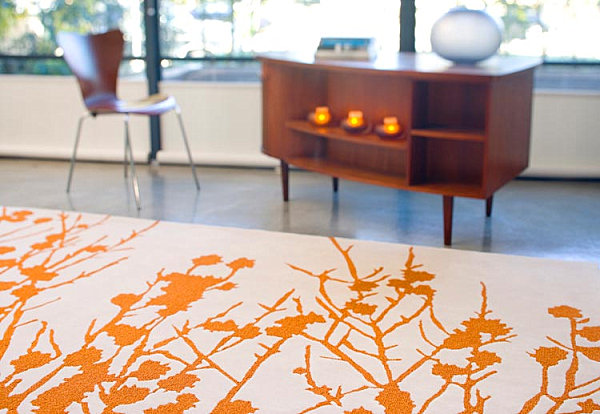 An enchanting petal pattern is showcased in the Parasols Wool Pile Rug by Thomas Paul. Rounded forms are whimsical, creating a playful effect that is as striking as it is mesmerizing. [from 2Modern]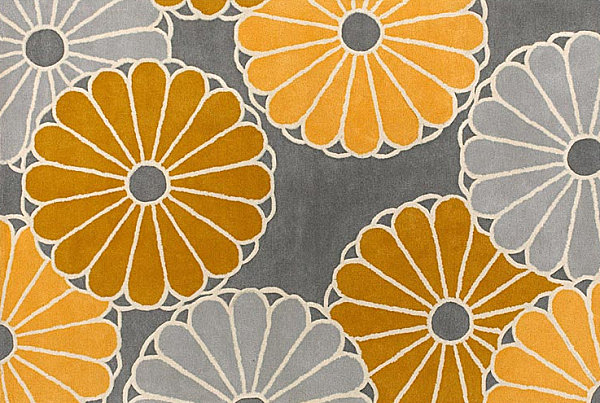 The pebble-like pattern of the Pumice Stone Wool Rug by Inhabit has the soft look of a gravel path. Refreshingly different, this piece represents the ultimate in organic style. [from 2Modern]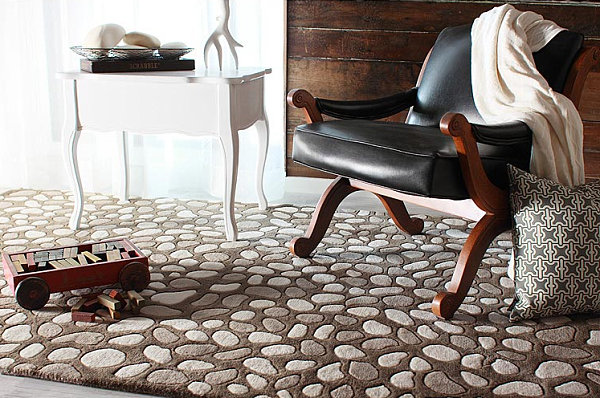 We end with Feathers by Alexander McQueen, a cashmere piece with an intricate design. The detailed patterning of feathers is ever present, yet the abstract nature of the rug leaves the specifics open to interpretation. [from The Rug Company]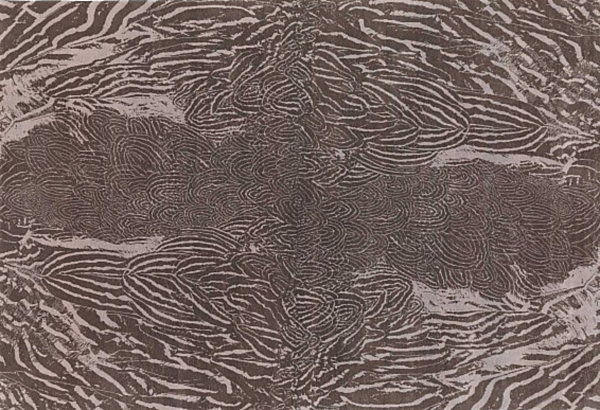 When choosing a rug, ask yourself, "Can I live with this design?" After all, rugs are not cheap, and it's nice to have the option of keeping the piece around for years should you choose to. Not sure whether the current trend is something you can keep for the long haul? Figure out if you like the trend's key elements in the first place. For example, if you've never been a fan of ikat fabric but you think you could get used to it, perhaps you should go with the geometric pattern you've always loved instead. If you later wish you'd taken the plunge, you can always buy a trendy piece for your next purchase!