Depending on where you live, you may have an expanse of basement space in the lowest level of your home that currently acts as one large closet. Down the steps, this is the space in your home where boxes of old books are stored and forgotten, and holiday gifts collect dust ten months out of the year. If you're looking for a way to add incredible value and appeal to your home while also proving more living space for you and your family, then you should explore the idea of finishing your basement.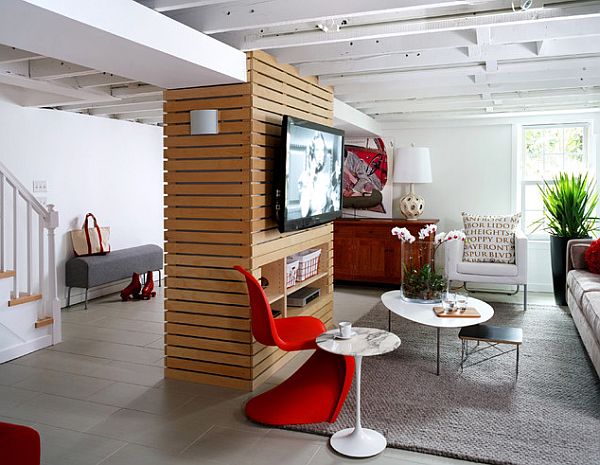 However, before you hire a contractor, take time to consider the following —
1) Have you hired a professional for a formal inspection? Because homeowners don't spend much time in their unfinished basements, they may miss important issues such as leaks, mold or holes in the foundation. Ensure your basement is fully ready for the next step before you take the plunge financially.
2) What is your budget? Before starting any home improvement project, it's imperative that you create a budget. The last thing you want to do is get halfway through laying down expensive hardwood flooring only to run out of money.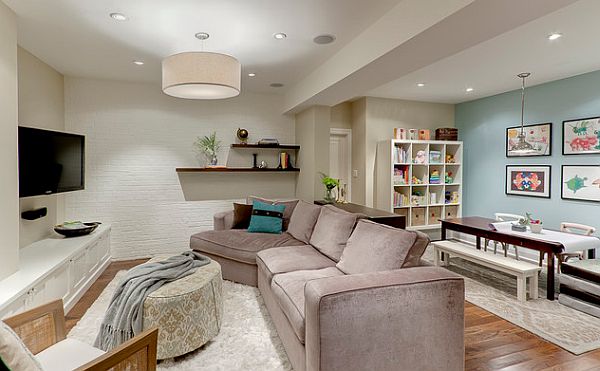 3) Prepare for low ceilings. Many basements have low ceilings, so you need to choose your lighting fixtures and wall colors accordingly. Remember that lighter colors are better for lower ceilings, and recessed lighting gives you more space.
4) Are you going to rent out your basement space? Many homeowners rent out finished basements as an apartment for extra income. If this is your plan, be sure you have hookups for appliances such as washers, dryers, refrigerators any anything else your tenant may need.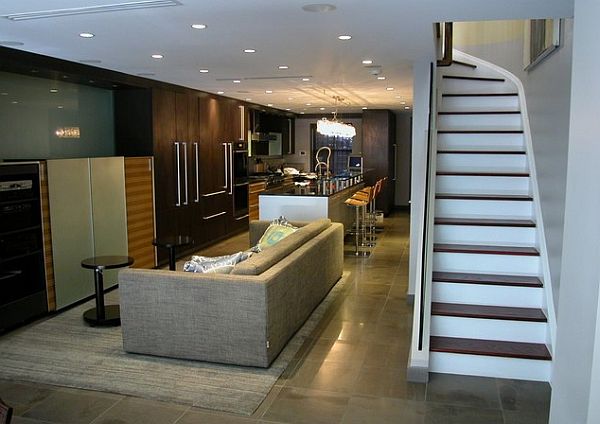 5) Lastly, remember to choose versatile colors and designs. Throughout the years, your basement may change from a child's playroom to a teenager's game room or a home bar for entertaining. Make sure your basement can grow and change with your needs.