Renting is the new 1990's yo-yo. It's cool. Renting out your own space even more so.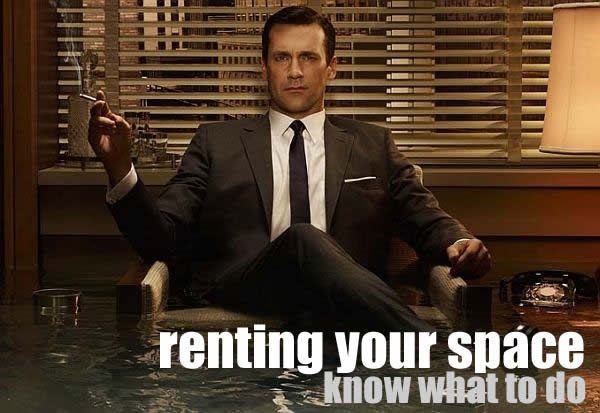 Living in a stranger's basement is hip and happening. It's sometimes more economically sound for the renter whose credit or monthly statement can't afford a mortgage. It's also always frugally sound for the owner to make a little extra cha-ching and in many scenarios can actually pay a large percentage of your mortgage or utilities enabling you to a quicker loan pay off and an opportunity to save up for the finer things in life. It can also help you spoil your grandchildren while contributing to pay off said grandchildren's parent's school loans.
In nearly every classifieds section there is at least one ad where an individual categorically lists the streamlined desires of their next or even first rental home. Since few if any ads allow you hundreds of characters it's hard to put into minimalistic words what you want. But there are a few things every landlord should take into consideration when preparing to list their property or partial property for rent.
First take care to invest enough into the property that it you would be willing to move from you current home into the abode you just finished off. Scott McGillivray is an expert at helping landlords achieve this point. When you compare the main floor to the rented basement after Mr. McGillivray has magically renovated it there is an elemental pull to it that makes whatever recommend price he pulls out of his hat entirely worth it.
Kitchen vs Ette: When a kitchenette just won't cut it anymore
Exceed above and beyond the bare necessities. One bed, one bath and whoop there it is, half a kitchenette. A leaky faucet in a limestone-ringed sink with lopsided cabinets and a fridge that could be featured in some obscure Vintage America magazine is not what you want.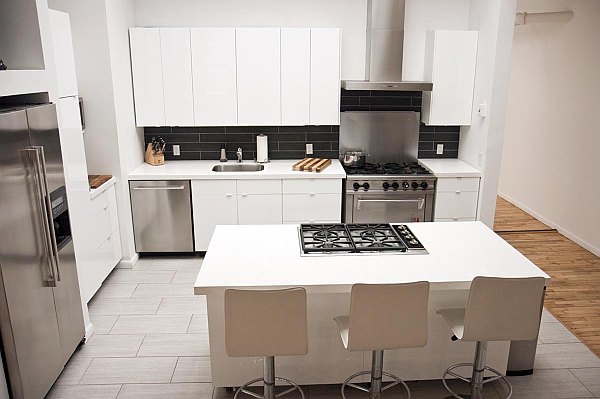 Give the people want they want. A kitchen loaded to what its small capacity will hold. An oven range combo topped with a new microwave with more than just the standard popcorn setting. A row of matching cabinets and stack of drawers, maybe even ones with dovetail joints, Blumotion closing technology and smooth brass handles.
It's universally acknowledged that basement rentals are cramped for space but that does not mean you have to substitute for style. If there is not enough space for excessive cabinets or storage units be sure to introduce distinctive solutions. For example the backsplash of your stove can be a stainless steel panel with heavy duty magnetic strips where you can hook all your cooking utensils. This area will be a breeze to disinfect and keeps everything where you need it most without wasting space yet will give your rental kitchen an instant modern makeover. This theory can be implemented throughout the entire kitchen offering a seamless consistent look.
Floored: Floor your potential renters with new flooring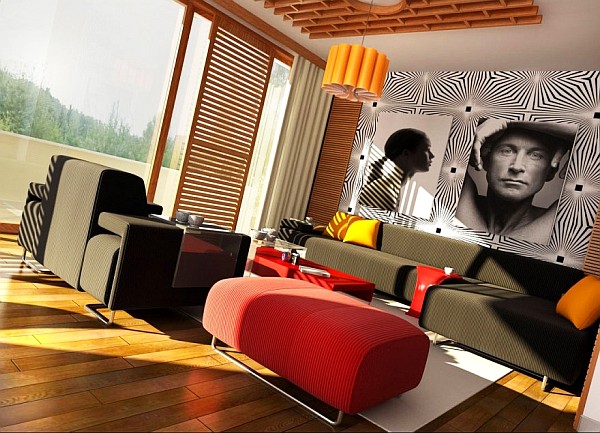 Shaggy, dingy, That 70's Show carpet is something that needs to be immediately ripped out, suffocated in thick black garbage bags and dropped to the bottom of the local sea of garbage — the dump. Install flooring that a tap dance would thrive on. Hardwood, traffic enduring flooring that makes any 1,000 square foot apartment seem twice maybe three times the space finished with some new trim and your living quarters will make your tenant feel right at home. Tile the bathroom floor using only the best grout and calking to ensure years of water wear and the bare feet bound to walk there will revere the hours you invested for a lifetime.
The Master Suite: From the throne to the wardrobe keep it kingly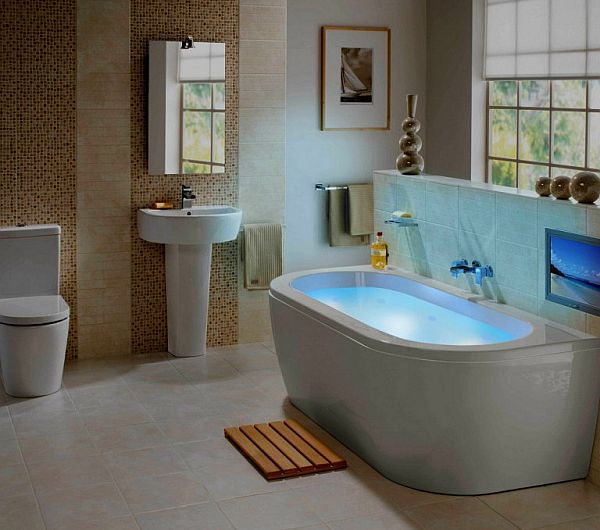 Who wants to sit the back of their anatomy on a toilet that looks as if it might sag right through the floor and take you along for the ride? New bathroom fixtures, vanity sink and commode will brighten up an otherwise outdated bathroom perfectly. If a kitchen sells a house, then the bathroom confirms the decision for a renter. A renter doesn't have leeway to renovate their space a home owner does and nothing is more embarrassing than a gas station hovel bathroom look-a-like.
The same goes for the bedroom. This is where your tenant will be sleeping, watching TV, writing college essays, and bobbing their head to music. It needs to be a friendly environment. A key to renting out this fundamental room is erecting as much of a walk in closet as structural space enables.
Accessorize: Bling doesn't only belong in our ears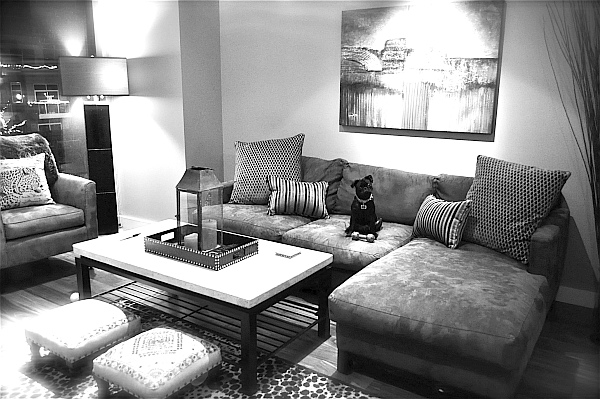 Show renters the possibilities for the luxurious space you just created. Give them a cheery house warming gift by selecting some small but impact making pieces into the home. Hang up some Levlor blinds and enshroud them in neutral drapes. A comfy reading chair with some fluffy pillows placed under the window and an abstract vase on the granite kitchen counter. A matching set of bath, hand and wash towels hanging proudly on their new heated racks and a bar of lemon soap will entice the tenant to soak a hard day away in the tub.
As they enter and wipe their feet on a bamboo welcome mat they will feel that despite having to rent they have a bit of the spa in the heart of their new home. And that is a priceless description.
Laundry Day: This is the way we wash our clothes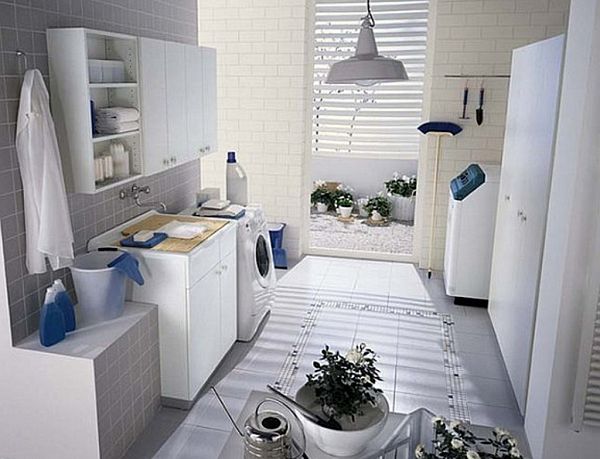 I hate when I'm reading a rental property ad and under its superior list of features it mentions that it has fixtures for washer and dryer. Great. Located on the third or fourth floor and a tad too small for the oversized power washers found in many homes. Don't just offer the fixtures. Fix them up with a cute economy sized uber efficient washer and dryer.
Clean clothes is always in style and why not give this contribution in your exclusive little rental deal to set you apart from the other neighborhood sub par rentals.
Amenities: Inclusive and exclusive are marketable vernacular
As you get ready to advertise your space make sure that all old pictures of the old look are taken off websites and retracted from the paper. You want people to see the carefully inspected, passed and approved rental property for all it is: A perfect first living quarter.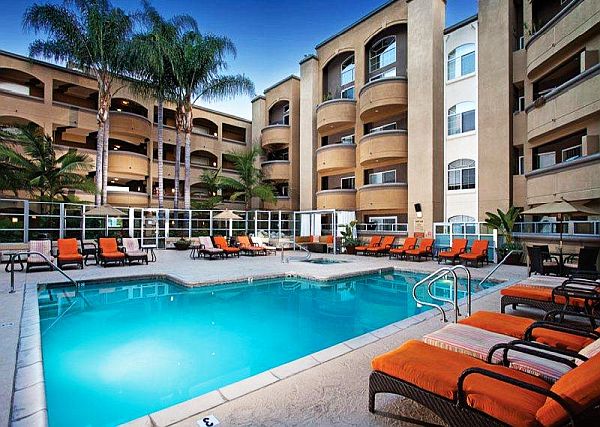 Next think carefully on your listing price. It is better to make it a bit higher but include all amenities like water, sewer, trash, electricity and gas. Additional bonuses if available are cable and wifi. When you read an ad where it states rent includes and a long list respectively follows they will be knocking on your door within five minutes.
Other great features to list is — if in existence — separate entrance, off street parking or free parking, and in walking distance to shops, schools and local attractions. Rooftop access, grass lawn or acceptance of pets, are all keynotes that people are readily interested in hearing.
Take a 360-degree turn around your freshly minted rental apartment. There may be a glare off the stainless steel, and you may just slip a bit on solid oak buffed to perfection flooring. But from new safety lock windows, fireproof entrance door and exceptional workmanship this will be someone's dream home.
Liked the story? Share it with friends.