Larger, faster, stronger – we push ourselves to surpass the records of yesterday and achieve the unthinkable until our talents and pursuits run off an imaginary canvas. We strive to live lavishly, be excessive and at times obscenely obvious. But just as the pure whimsical nugget of muse found within the folds of a crisp fortune cookie is a tribute to small wonders, we too can accept and flourish under the magnifying glass. Being obsolete and overlooked is an opportunity to find joy in small packages. When you encourage your personality to shout with glee from floor to ceiling insanely positive surprises are in store.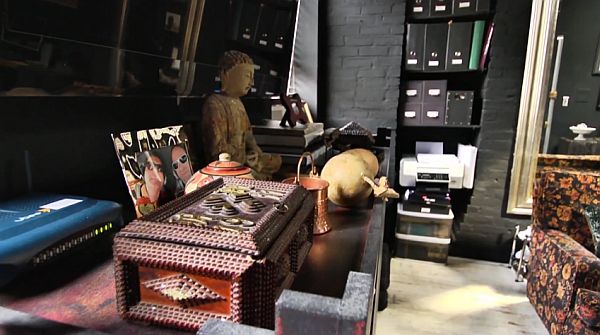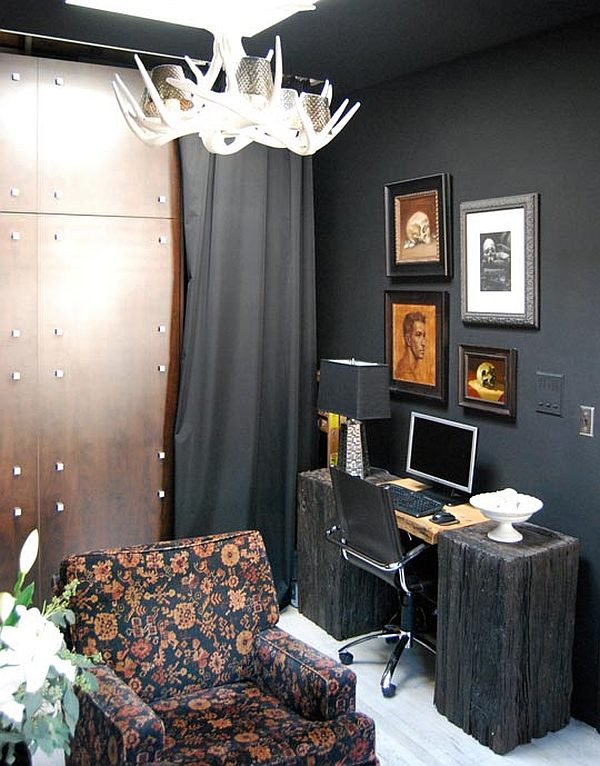 Tiny, Eclectic, Amazing Spaces… are on your futures horizon.
SpacesTV — an innovative YouTube channel great for on-the-go lifestyles –has introduced a new show lineup, giving viewers with DIY propensities a sneak peek inside the homes of designers and collectors who make the most out of their miniscule apartments.
This week the founder of the largest online site for vintage furniture, Vintage and Modern (V&M) Bill Indursky graciously opened his doors to the camera crew and us as he shared tips and tricks on how and why two people and a dog can not only survive but also thrive in close quarters!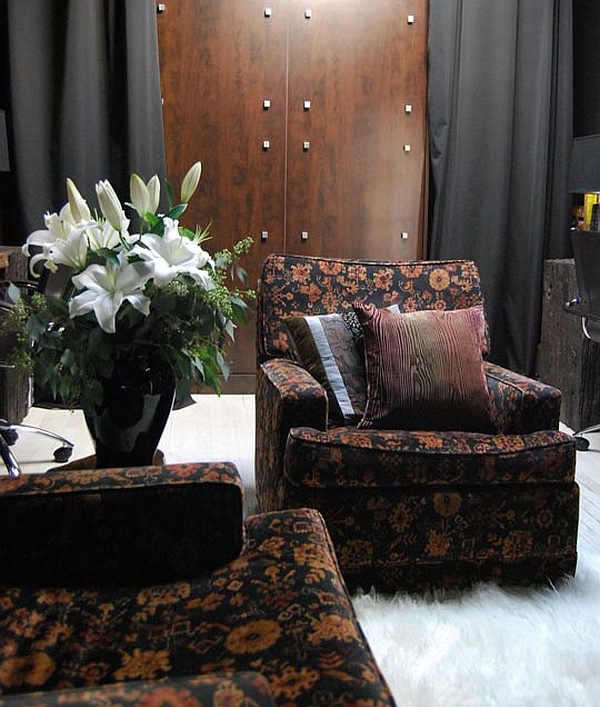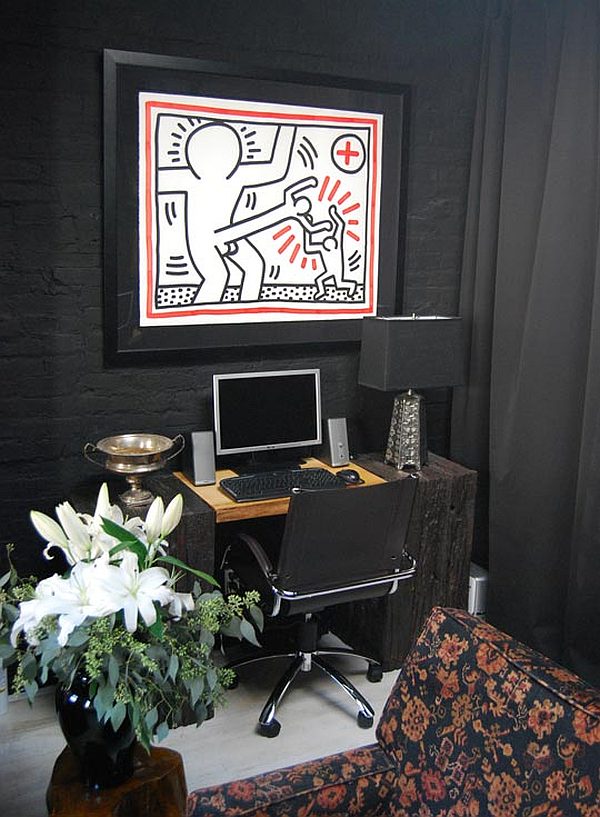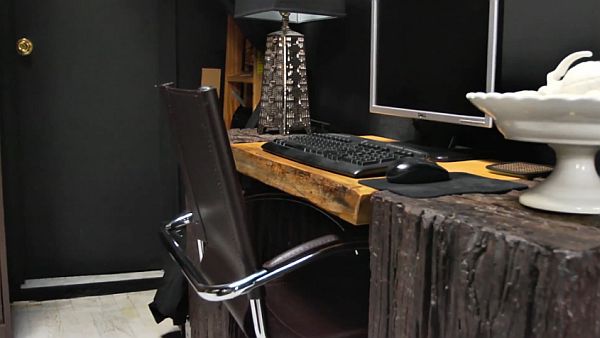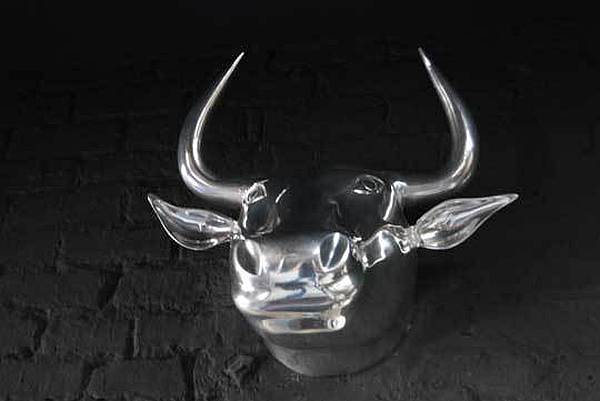 Drama and culture are present in every inch but there are a few essential rules Indursky's followed with a disciplined regime. After living 18 years in a 350 sq. foot apartment you get to know the space, yourself and roommate(s) pretty well on a deep level, so structure is key and a smudge of humor will go a long way.
In his own words this self-proclaimed artist says "it's really about your creativity and how you use the space. It's a personal expression. It's very homey. I don't think you need a lot of space to have a great room."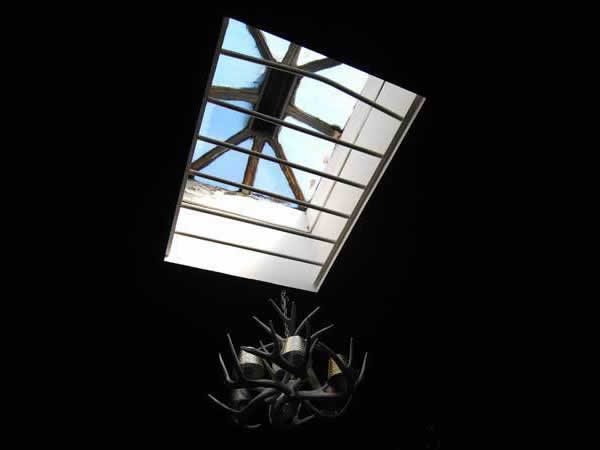 A great room, not just good, not nice, not accommodating, but a great room can by yours thanks to Indursky's London Bachelor Chic studio. Here's how:
First Rule of Eclectic Thumb: Addition by Subtraction
When you live in small spaces you toy with mathematics every day. 18 years of Bills' life has been spent in one home and you learn that for every new addition, you need to subtract an old friend from the equation.
His method to keep the madness at bay?
"We don't try to bring anything new in the apartment. If we bring something new, we tend to remove something as well."
It takes discipline but the reward is evident in every small nook and cranny that features purposeful décor and space managing furniture.
Take the Murphy bed that with some custom work on the exposing frame transformed into a more customizable piece with hardware features. There is no room for error when your bedding pulls out from the wall but give it a good solid foundation free of clutter and a cool edgy living room sleeps two.
Second Rule of Eclectic Thumb: Surprising Twists
The red herring of Indursky's home is black. "The color takes you by surprise," he explains unapologetically. "When you paint strong and dramatically it either garners amazing reactions or the complete opposite." There's a reason this home made it on air built upon the concept of amazing.
Stand by your bold choices of color and let them be a representation of you in a positive manner. Don't chew your nails in worry or frustration as you poor over paint chips. Let the color take you by surprise.
Third Rule of Eclectic Thumb: Speak Loud and Clear
Not only is Indursky a Master of Architecture but a self-professed lover of art and being an artist. He can sum up his fascination for iconic work in six words, "I love art. I…create art."
Even in small spaces you don't have to compromise on your wow factor. To accomplish a gallery despite a lack of stature and wall height Indursky suggests creating a cluster of similar colored items. It holds together as one piece vs. many. This method will not create a negative effect of "…100 things jumping out at you!"
Fourth and Final Rule of Eclectic Thumb: The Great Commission
Eighteen years, awards and accolades and commitment to the pursuit of living in a small space has given Indursky a head start cultivating livable, approachable small spaces and thanks to that experience he leaves us with great enthusiasm to resolve issues we inhabitants of tight places are prone to face.
His standout piece of furniture happens to be a work of commission. If you want legroom then a traditional desk or other piece may not be the safest route. Using two pillars of recycled wood, L shaped brackets and a slab of tabletop a vital and organic element harmonizes the space and expands a seemingly impossible floor plan.
Ready? Set? Get commissioned and be the king of your Tiny, Eclectic Amazing Space!