Seems like more and more homes these days are either opting for the rectangular look that uses both glass and stone in a distinctive fashion to create a visually appealing form or that cubic design which also sports a sleek and sophisticated look. It is the simplicity of the designs, their well-defined lines which fits the contemporary minimalist trend and the ergonomics, which have made them so incredibly popular.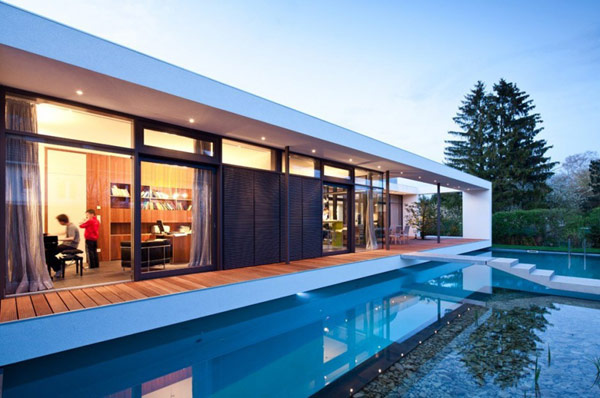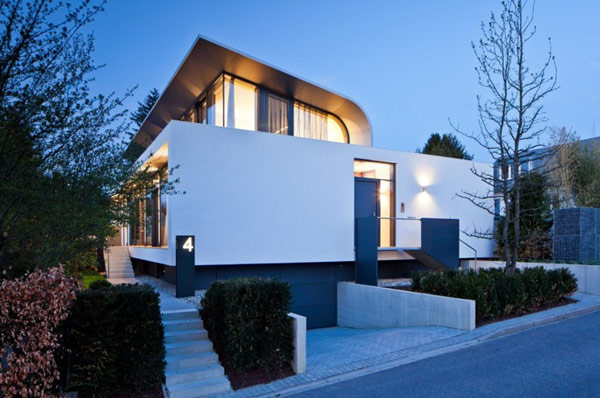 Work of Dettling Architekten, the C1 House in Germany assumes the rectangular design and with ample use of glass in the form of floor-to-ceiling glass windows in both the lower and upper levels, a lavishly inviting pool and abundantly spacious interiors, the home is truly a nugget of delight. While the box-shaped look works well with the transparent glass look for the lower level, the upper level seems more private and opens up to the back of the house with glass windows and offers lovely views, along with an open terrace.
The wooden flooring and the wooden pool deck, along with the furnishings which also seem to assume the same tone blend in effortlessly and offer a sense of warmth to the C1. The uncomplicated and ergonomic décor along with the pleasant lighting complete this modern house.