Modern lamps are functional works of art. If you've ever been inspired by the bold curve of a dome or the power of a tall arc, today's post is for you! The modern lighting below represents some of the most colorful and striking in today's design world. Rainbow hues, glossy shades and alien-like forms combine to create luminous perfection.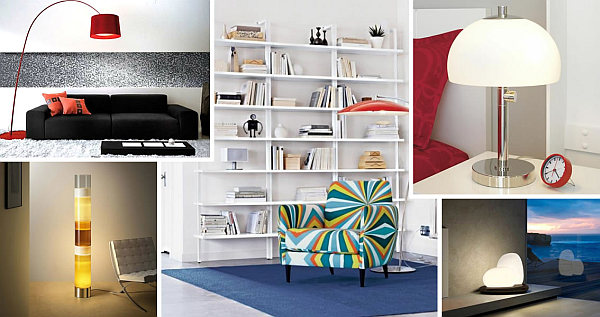 The beauty of modern lighting is the remarkable range of styles, colors and sizes available. From clean-lined floor lamps that blend with a range of decor to stark table lamps that may as well be in a museum, a variety of radiant options appeal to many tastes and preferences. Will your lighting fit an overall motif, or will it be the main conversation piece in the room? You decide!
Modern Table Lamps
Table lamps are a great way to add a touch of contemporary style to a space without overpowering the entire room. We begin with the Cindy Modern Table Lamp, designed by Ferruccio Laviani for Kartell in Italy. What's more impressive–the shiny finish or the range of metallic rainbow colors? [from Stardust.com]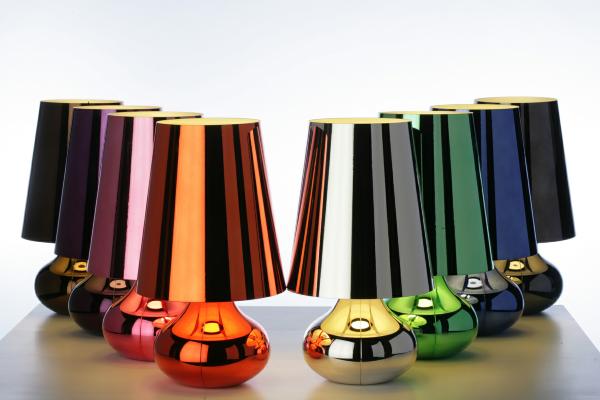 There's just something about the combination of a colorful base and a crisp white shade. The Perch Glass Lamp features a blown glass form that's available in white or clear. Simple, sleek and modern. [from West Elm]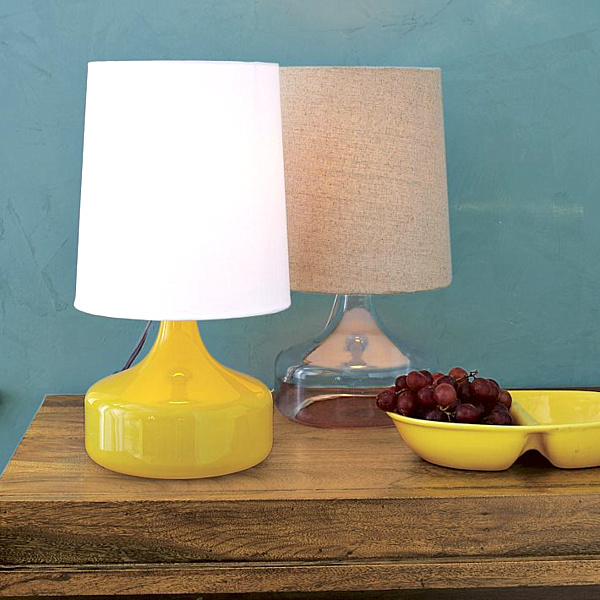 Modern Dome Lamps
The Dome Table Lamp is the epitome of rounded style. A polished nickel pedestal is a glossy counterpart to a frosted glass shade. There's even a dimmer knob for a range of lighting options. [from Crate & Barrel]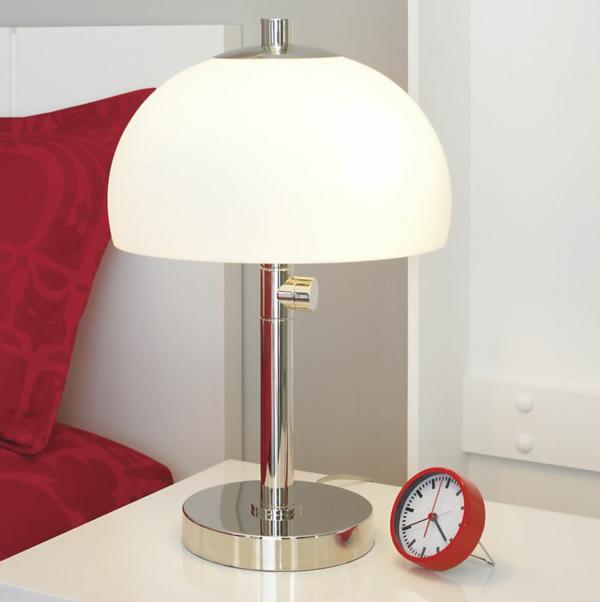 What if dome and base were the same color? You'd have the Calimero Modern Table Lamp. Crafted of chrome steel by Cattelan Italia, the piece adds a reflective quality to a room in the most modern of ways. [from Room Service 360]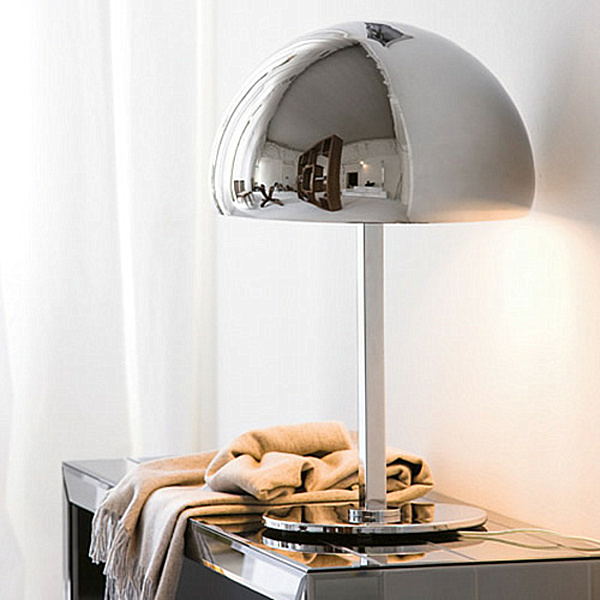 For another take on dome shades, check out the Serpente Table Lamp, designed by Elio Martinelli for Martinelli Luce Italy in 1965. The lamp's space age style is unforgettable, and a swiveling upper arm makes the piece functional as well as other-worldly. [from Stardust.com]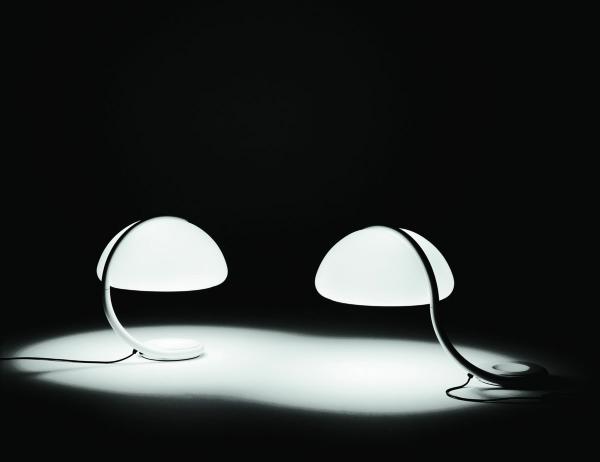 Modern Task Lamps
Minimal in its skinny form, the C/Lamp can clamp onto most tables for that extra modern touch to a workspace. This task lamp is like no other. [from Interiorzine]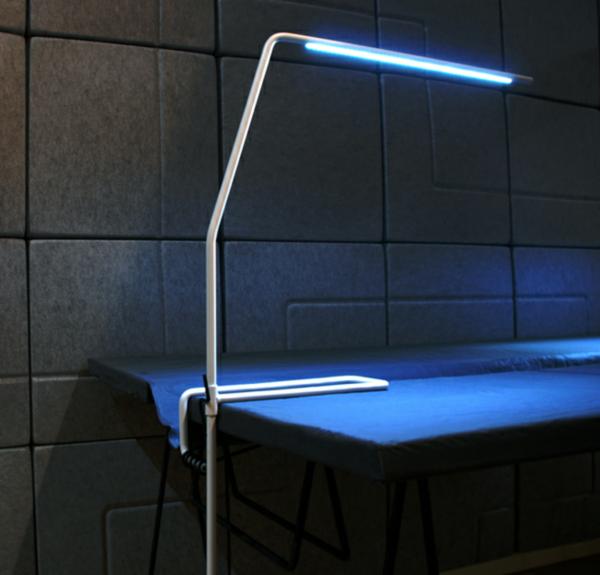 For a mechanized take on task lighting, check out the Industrial Table Task Lamp below, previously featured in a Decoist post on industrial furniture. Note how metallic detailing contrasts the hi-gloss finish, available in a range of colors. [from West Elm]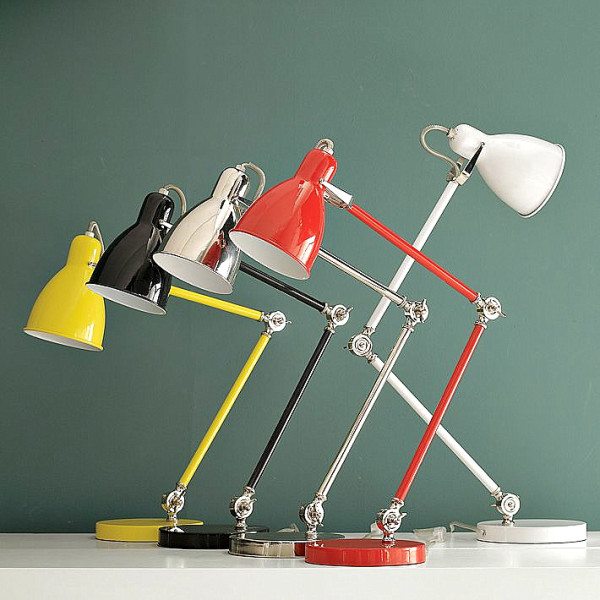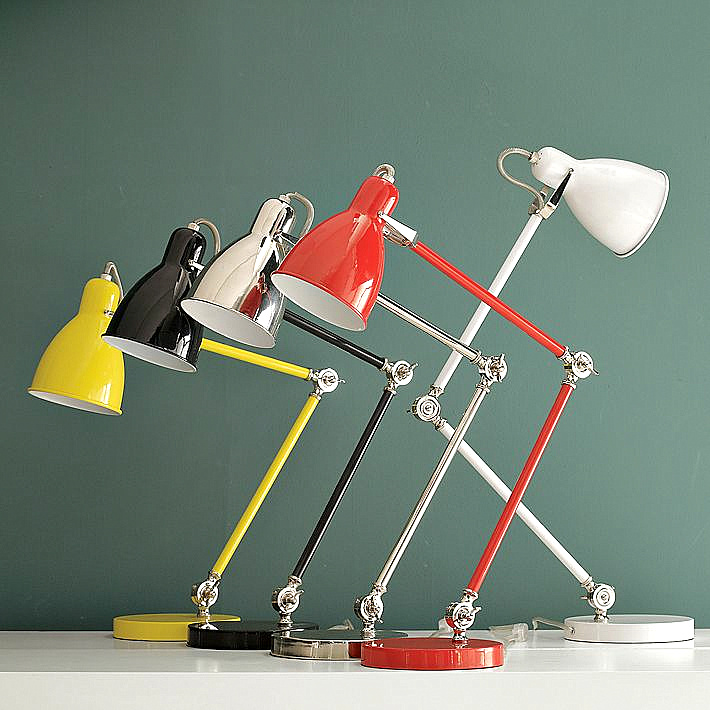 Modern Floor Lamps
A modern floor lamp can make an impact as grand as a large furniture piece. In fact, the right floor lamp can help establish the tone of a room or serve as the showpiece. Take the Smoon Ombrella Floor Lamp from Beau & Bien, a delightful blend of flying saucer and sea creature. With custom cut Plexiglas and LED lighting, this lamp is mysteriously unforgettable. [from UBER Interiors]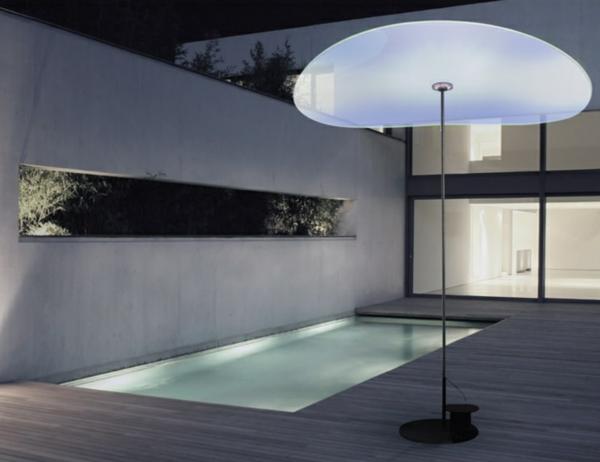 A skinny base and rounded cube-like shade give the Leucos Kube TR Modern Floor Lamp a modern aura of its own. Chrome and hand-blown glass in satin white create a silky, shiny effect. [from Stardust Modern Design]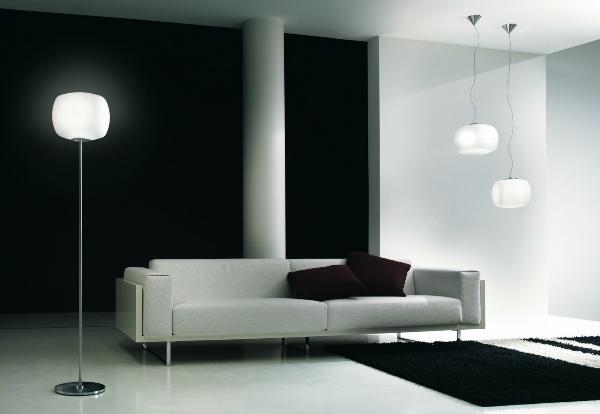 Who says modern style has to be hi-gloss? Designed by Jannis Ellenberger, the Clutch Oak Floor Lamp brings a touch of nature indoors with its oak base. Yet magnetic shades in white and marigold give the piece its sheen. [from CB2]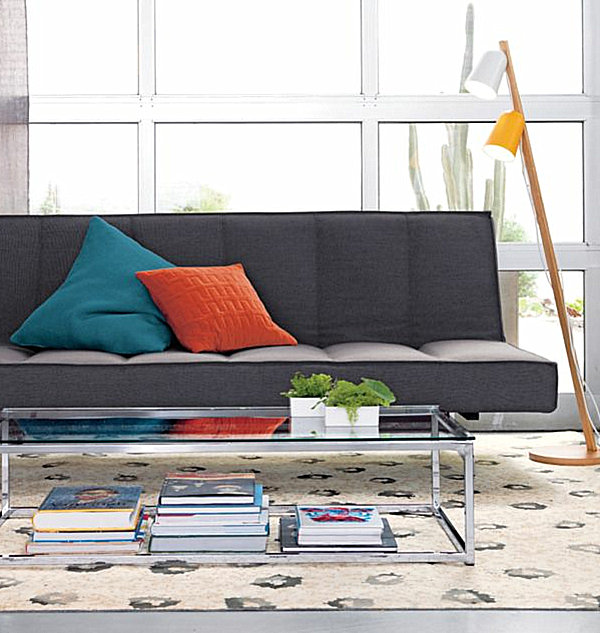 Modern Arc Lamps
It's time to bring the arch inside. A lamp with a curved base commands attention in the best possible way, hovering over the space as a reminder of design perfection. For a real scene-stealer, choose a bright red finish! [from Arch-Ideas]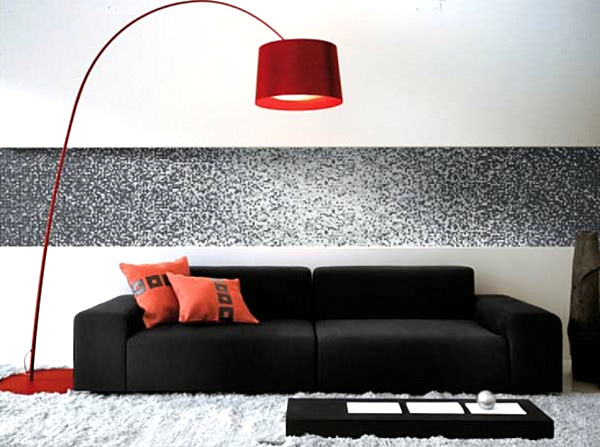 For a less intense but equally stylish effect, check out the Big Dipper Arc Floor Lamp. A brushed nickel base and off-white cotton shade complement the arc, which measures more than six feet high. [from CB2]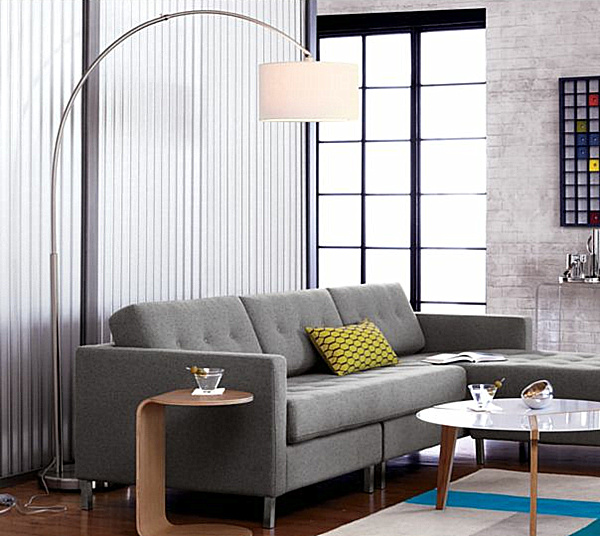 For a similar look, try the Meryl Floor Lamp. A white cotton blend two-tier shade differentiates this piece from its competitors, as does the grey marble base. [from Crate & Barrel]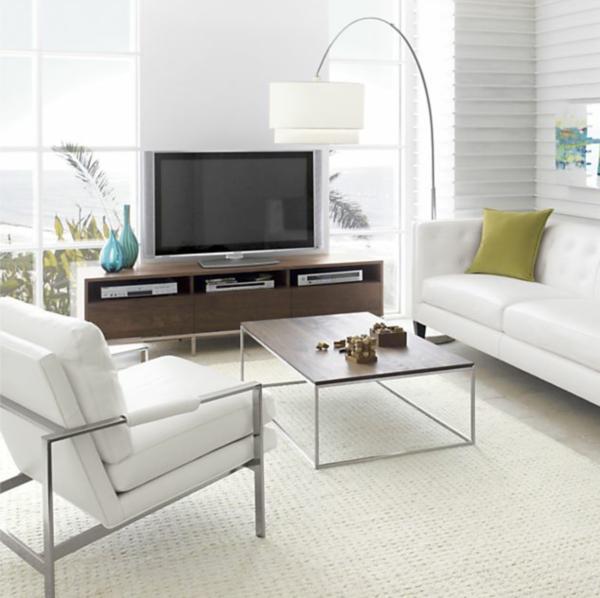 For a jellyfish look in lobster red, select the Atomic Lobster Arc Floor Lamp. A steel base and shade glisten thanks to a hi-gloss powdercoat finish. [from CB2]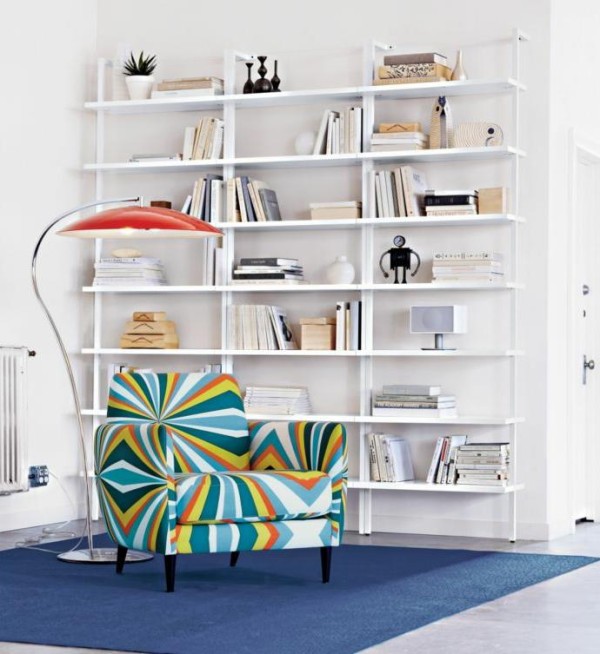 Modern Lamp or Modern Art Piece?
Our last group of lamps includes sculptural pieces that are powerfully intriguing. Ultra modern, ultra innovative and ultra appealing, these finds are the epitome of form meets function design. Don't hesitate to display them as works of art!
A slatted one-piece base and shade give the Foscarini Behive Table Lamp industrial appeal. Created by architect and designer Werner Aisslinger, the item glows, making its lined form all the more interesting. [from Y Lighting]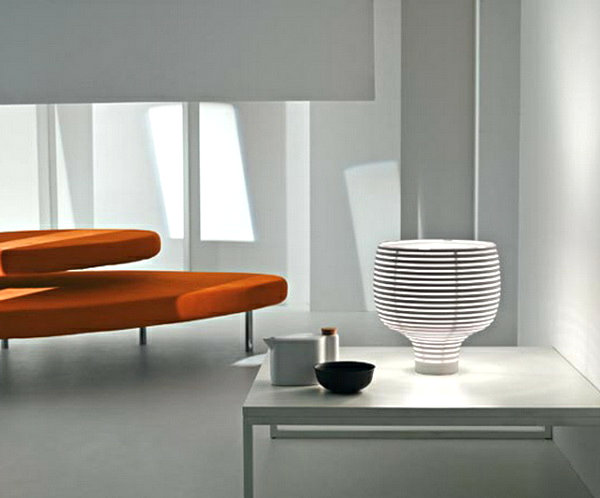 Are they tentacles or are they lamps? In the image below, we see several renditions of the Ultramodern I-Lumax Lamp, created by designer Denis Santachiara for Italian company Antonangeli Illuminazione. A bendable silicone form makes the piece oh so versatile! [from Trendir]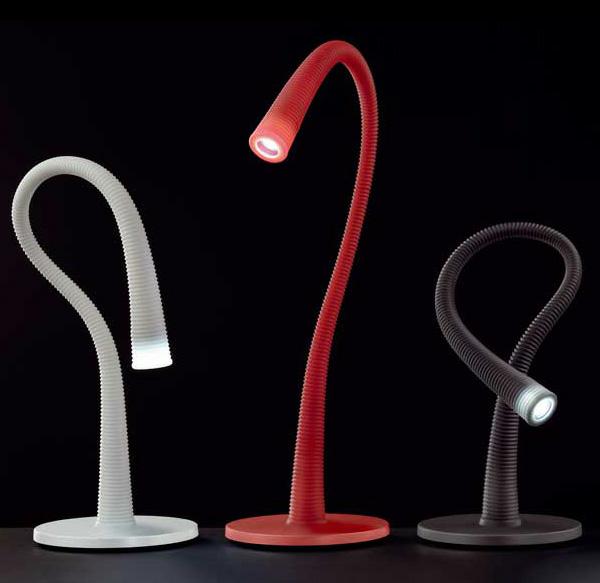 A remarkably unique design gives the Faroles Fog Table and Floor Lamps their signature style. Not to mention, these pieces designed by Federico Churba feature a crisp cotton shade that wraps around a hi-gloss grey or red powdercoated steel frame. [from CB2]
Call this next piece modern organic! With its glowing egg form, the Moai Lamp by Leucos can't help but call the shots in a minimalist room. It's no surprise that this piece designed by Define Koz was inspired by Polynesian sculptures and shapes from nature. [from Stardust.com]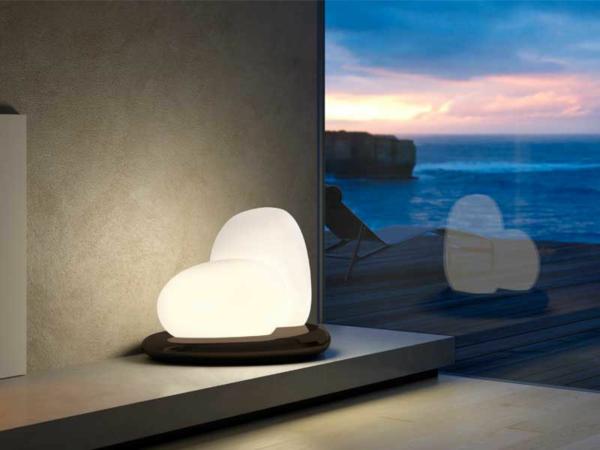 A skinny design filled with stacked cylindrical hand-blown glass makes this next floor lamp truly unforgettable. A gradient of golden hues adds a warm quality to the room in which it dwells. [from LIMN]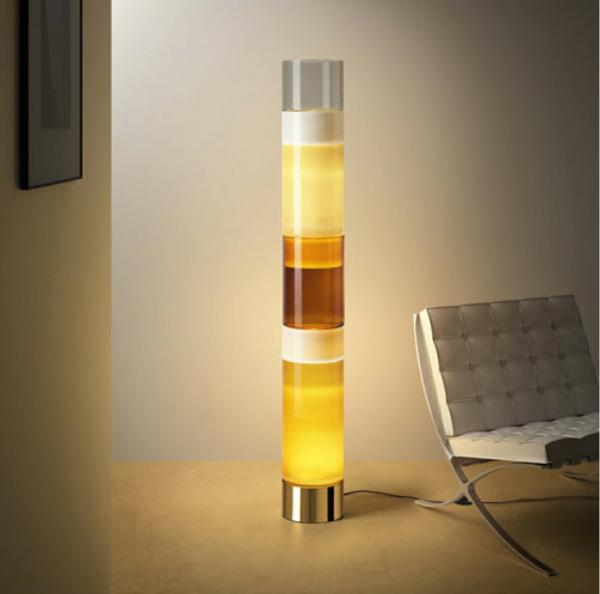 We end with a museum-quality light source that conjures the magic of city nightlife. The Color Stack neon lamp showcases a variety of hues. Imagine your living room darkened and nothing but this lamp emanating a range of glowing hues. Magically modern! [from Roger Borg via Trendir]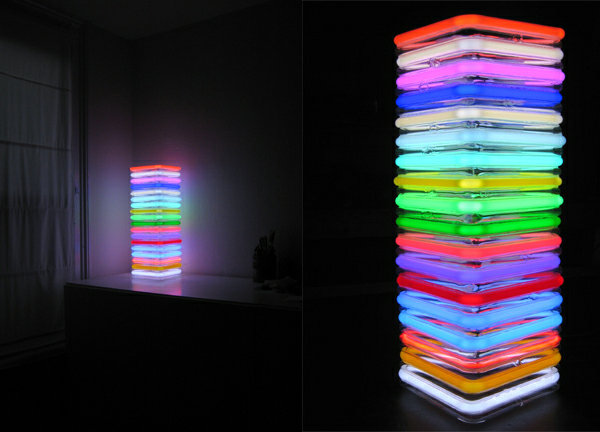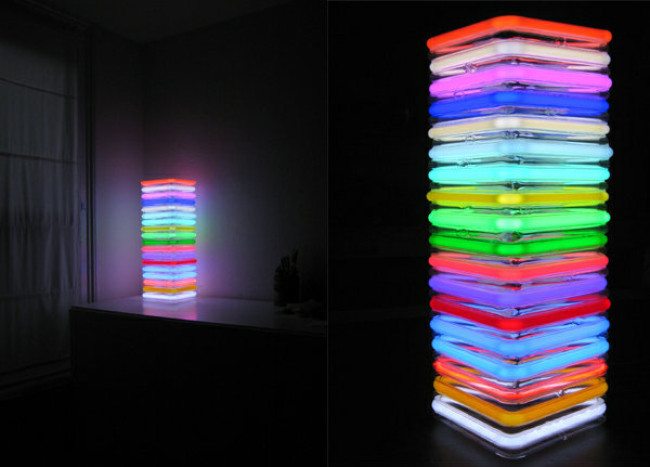 When selecting a light source for your space, consider the design needs at hand. For example, does it make sense to purchase a lamp that emits colored light if you're searching for a desk lamp? On the other hand, if you have a large space in need of a bold statement, why not go with that red arc lamp you've been eyeing?
Furthermore, don't assume that modern lamps are for the most contemporary of spaces. Today's decor involves a mix of styles. For example, a bright table lamp with a metallic finish may pop against traditional wallpaper, adding an edgy element to the room. Purchase the lighting pieces you love–if you're true to yourself, integrating into your space will be easier than you think!