Maybe it is just nostalgia or maybe the fact that one can never go back in time revisit the memories of the past, but everyone of us is fond of those 'wonder years' of the past. And this home in Melbourne might well have that same allure for many who might look back at times that were simpler, but also happier.
This vintage 1970′s Doncaster home of designer Melissa Webb, sports many design elements and interiors that you will not really find in the more contemporary homes. The use of black, grey, pink, cream and green marble walls along with sandstone blocks with some of them even containing some amazing fossils, makes this home truly one of a kind!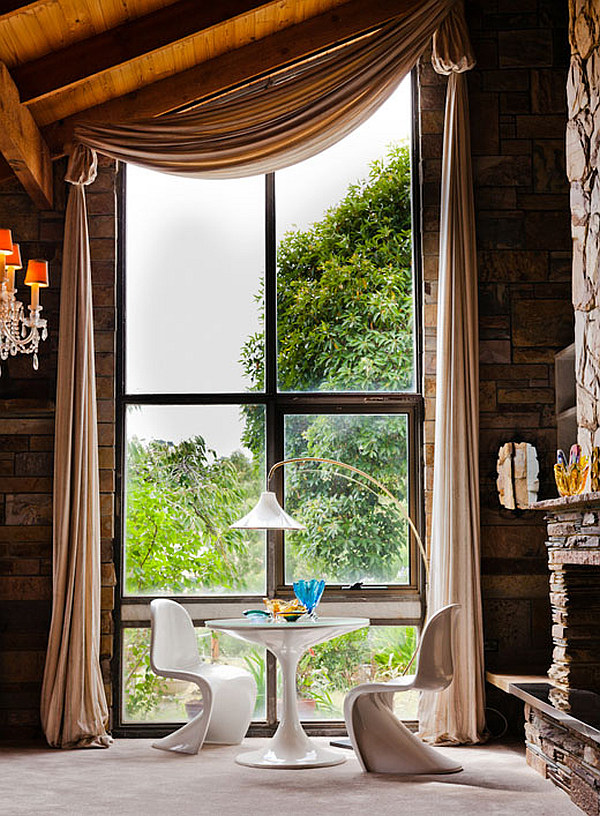 Unlike the modern minimalist trend, this one is from an era where various shades and designs were used lavishly to create vibrant and cheerful interiors. And there is indeed nothing 'neutral' about the interiors here as each room seems to have its own distinctive personality and with even unusual décor like the brass pole in the kitchen and old record player that is showcased in the living room.
If you wish to own a home that takes you back in time, even if it is only for a tad bit, then this is a fine option. Especially considering that it is a home in the beautiful city of Melbourne. (found on DigsDigs)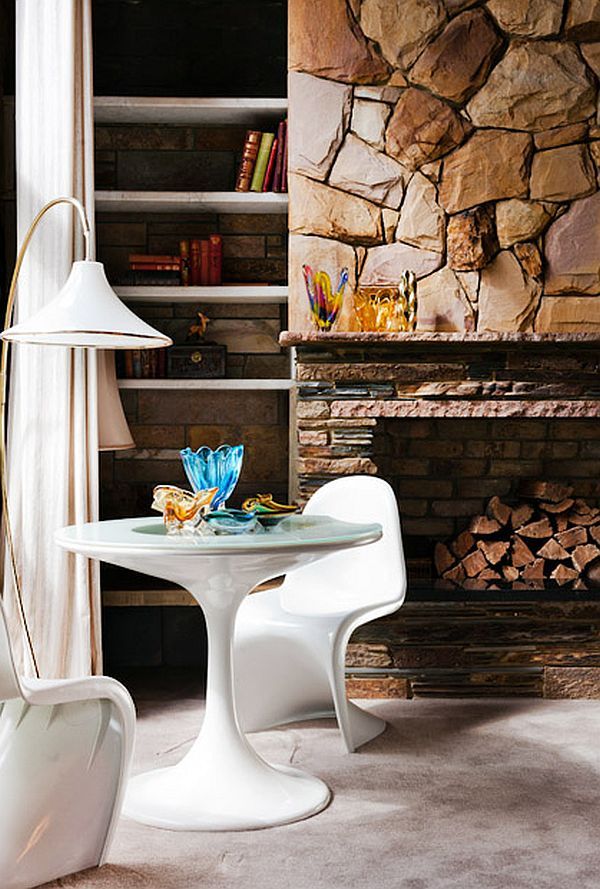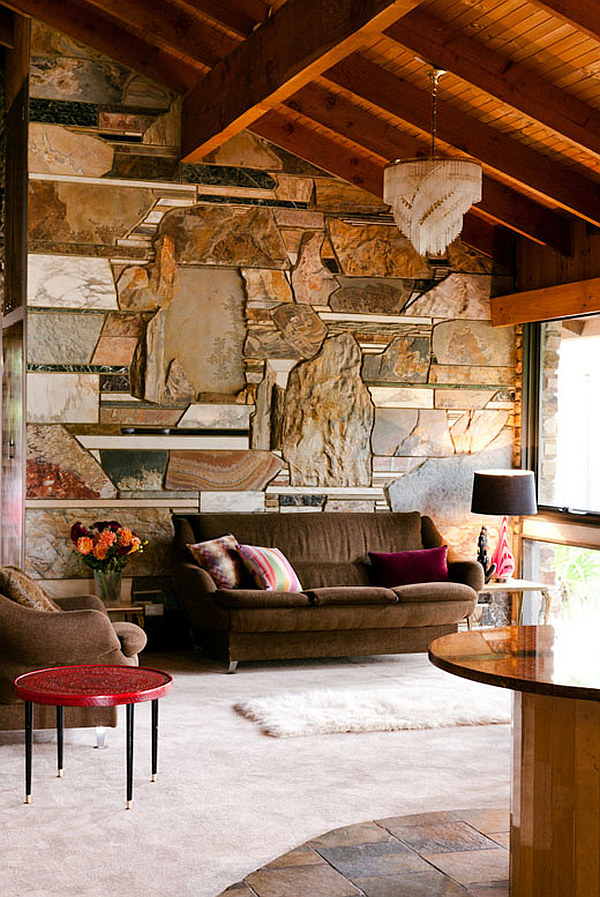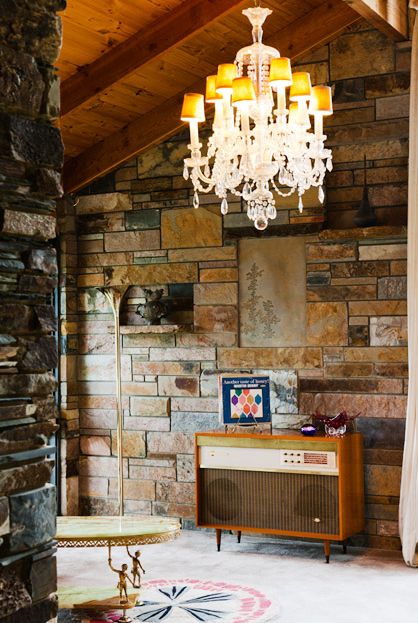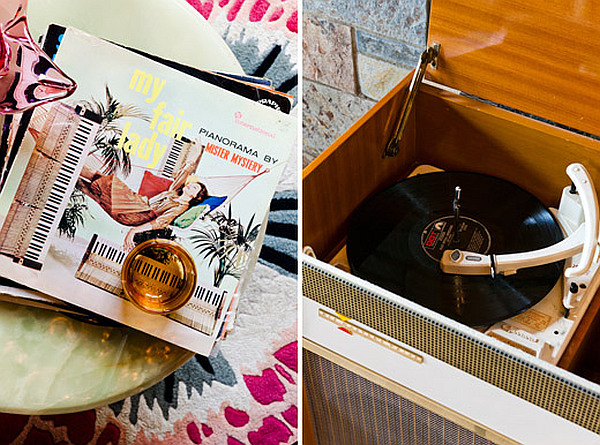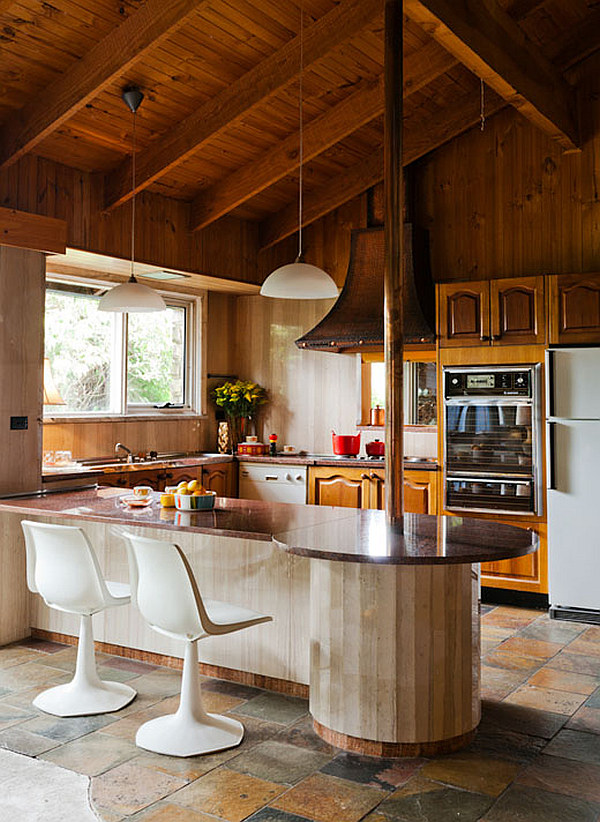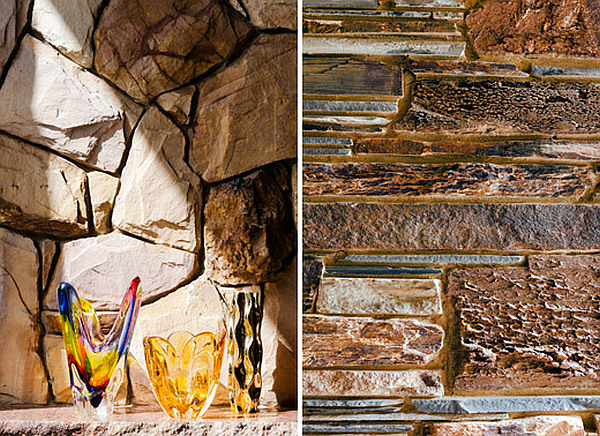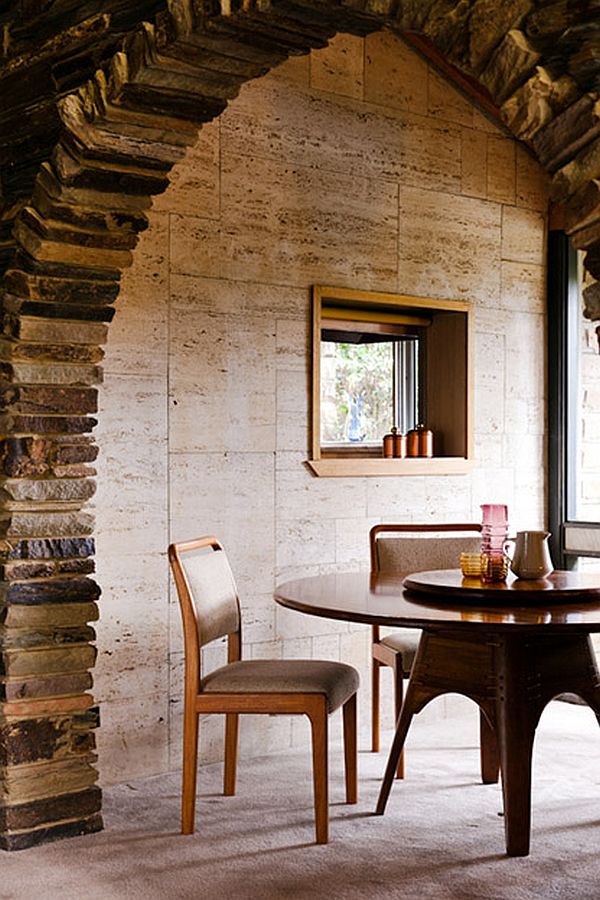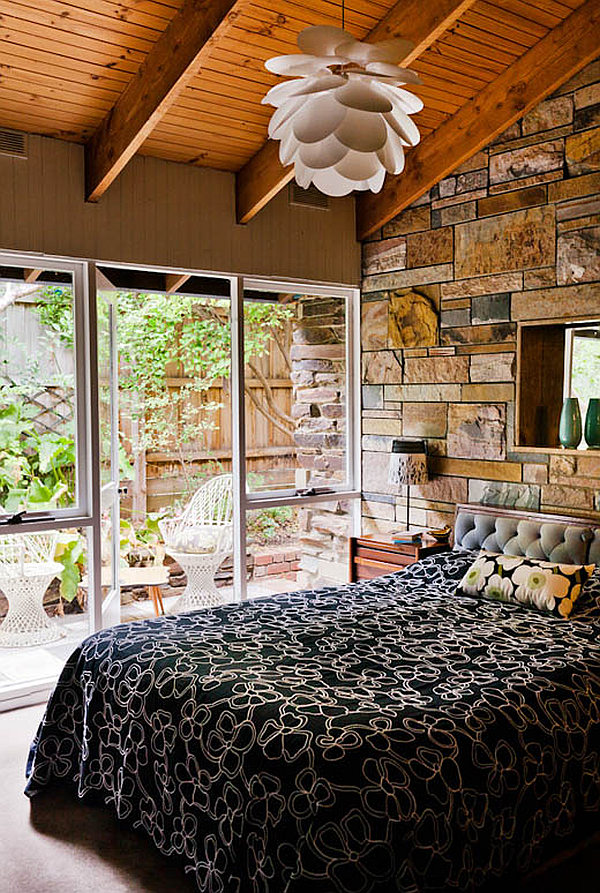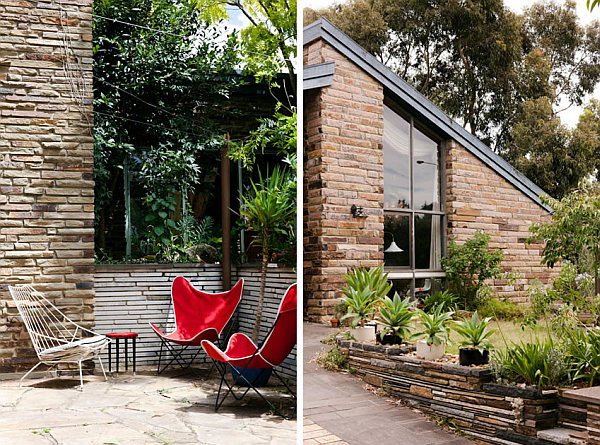 All Photographs – Sean Fennessy
Liked the story? Share it with friends.