When it comes to bedroom décor, choosing patterns, colors and furniture arrangements can be overwhelming – especially when starting from scratch. An empty bedroom is like a blank slate and the pressure of knowing it's a space where you, or your guests, will spend a great deal of time can force you into making poor decisions.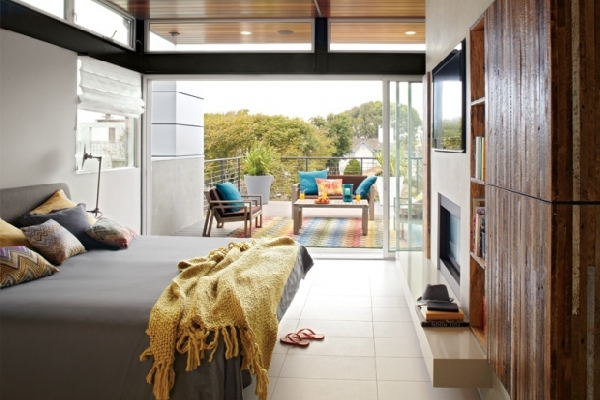 More often than not, people embarking into the world of home décor for the first time have a tendency to go overboard by working to fill the space rather than accentuating specific areas. However, when it comes to design of any sort, less is always more. Too many decorations, wall art pieces and contrasting colors can actually shrink a room, even if the elements complement each other. The trick to harmony is to work with a few beautifully crafted pieces and remove excess "décor clutter."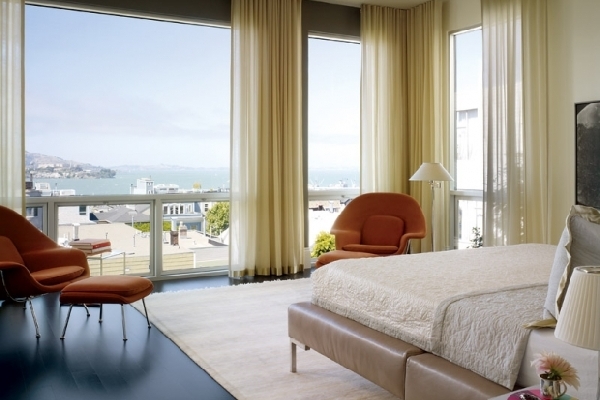 Simple, Comfortable Bedroom Designs
The best method for opening up a room and giving the illusion of more space is to aim for simple elegance. When choosing patterns, select a maximum of three and be careful arranging patterns directly next to each other. Instead, fill spaces in between with a solid color to build a cohesive arrangement that's easy on the eyes. For example, if you have pillows with exaggerated patterns as well as a patterned accent wall, it is best break up the pattern with a solid colored headboard.
Even if you're decorating on a tight budget, it's easy to achieve an expensive looking design. Although you may be tempted to fill the space with many low cost items, try spending your money on fewer high end pieces and follow the rule of quality over quantity. Instead of ten cheap low grade polyester throw pillows, choose two or three designer options. When choosing upholstery, spend a little extra on damask that will last and give your room a luxurious glow. In order to create a dreamy bedroom space, just remember that a little goes a long way.