Homes with scenic views may cost more, but many people find them worth the investment. Nothing uplifts the spirits like an expansive view. Those fortunate enough to have amazing vistas outside their bedroom windows can make the most of their investment by designing the décor around the view.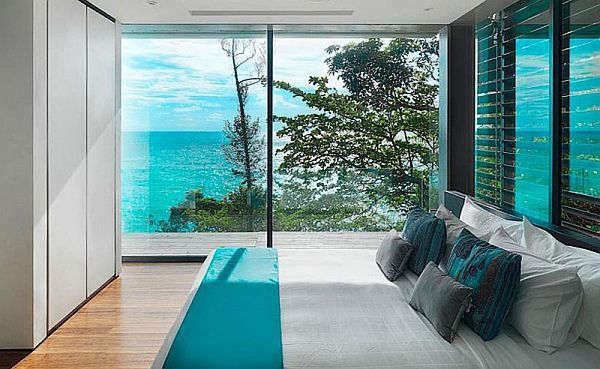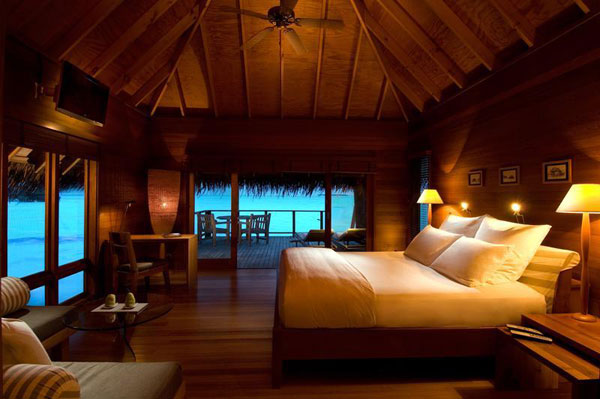 Unless privacy is a real concern, window treatments should be minimal. Picture windows with minimal decoration will connect the bedroom with the view beyond, visually extending the space into the great outdoors. If curtains or blinds are used, automated and/or remote controlled systems that allow them to be easily drawn open will help make the most of the view.
The proportion and scale of the bedroom's furnishings can enhance the view as well. Situating the furniture so that lines and forms direct the eye towards the window draws attention to the vista outside. Furniture placed in the area directly in the front of the window should be scaled so that it links the bedroom with the view but does not compete with its beauty.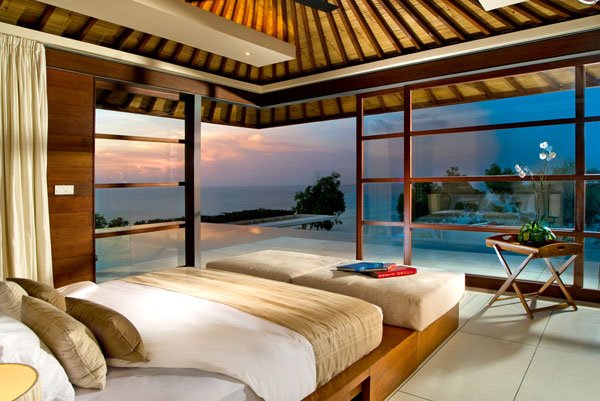 The specific geography viewed from the bedroom windows can serve as inspiration for the décor. A west-facing view of the sea calls for an aquatic color scheme, one that echoes the shades of a seaside sunset. A panorama of a bustling metropolis demands a decorative scheme that reflects the drama of a cityscape at night, with streamlined forms that echo the city's energy and glossy surfaces that reflect light.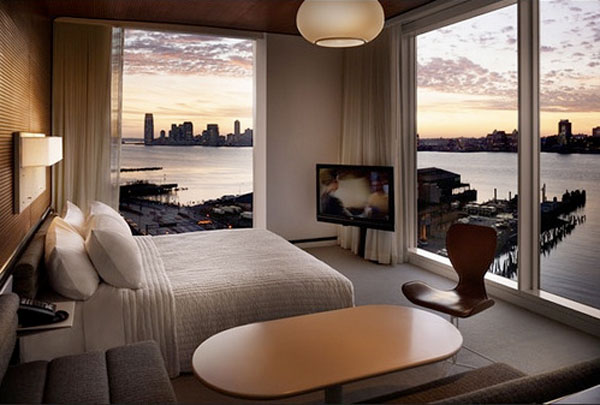 Sometimes a scenic view can be enhanced by repeating elements within the bedroom's décor. When the view is a forest of trees, for example, fabrics with geometrical designs can be used to evoke the pattern of trunks and branches. A stone fireplace can echo the landscape of a rocky coastline.
When decorating a bedroom with a view, it's important to include lighting elements like recessed lighting or track lighting for ambient light so that the lighting doesn't compete with natural light during the day, yet can provide subtle illumination in the evening.
Allowing a spectacular vista to inspire the decorative style of the bedroom ensures that the amazing view outside gets the attention that it deserves.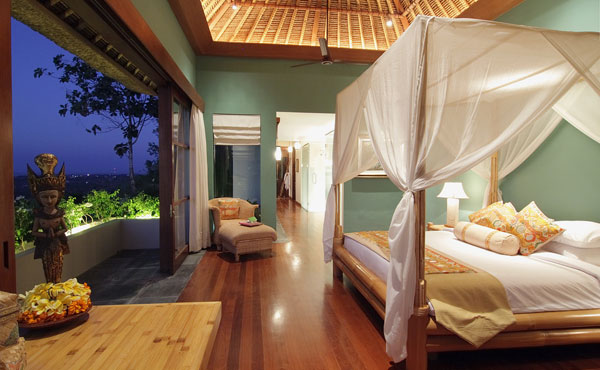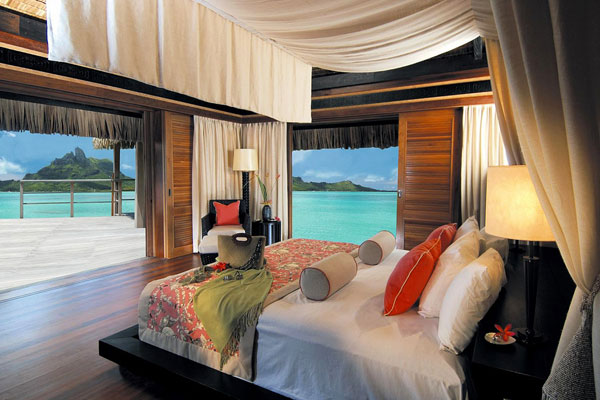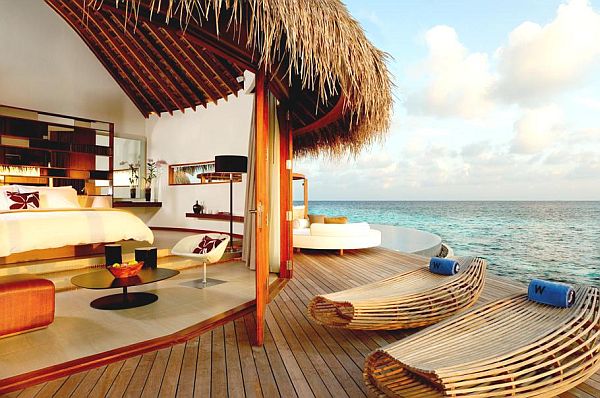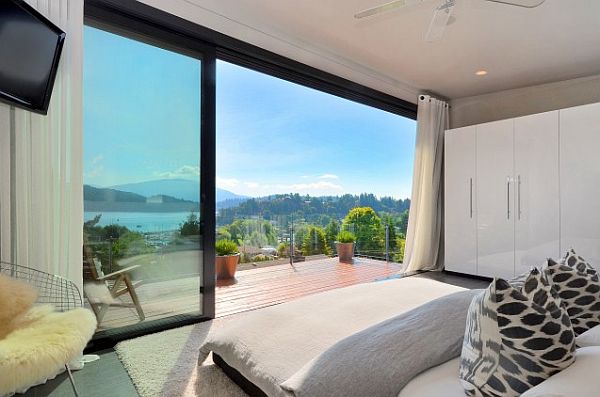 Like what you're seeing? Here's more: