Last week I was writing about this amazing apartment in Moscow with a striking interior that features a modern fireplace. I was amazed. Today, I'm at it again, drooling over the pictures of another flat in the Russian capital city. Located in the famous Triumph Palace building, the lavish interior is the work of designers Alexei Nikolashina, Alexandra Fedorova and Irina Shumaeva.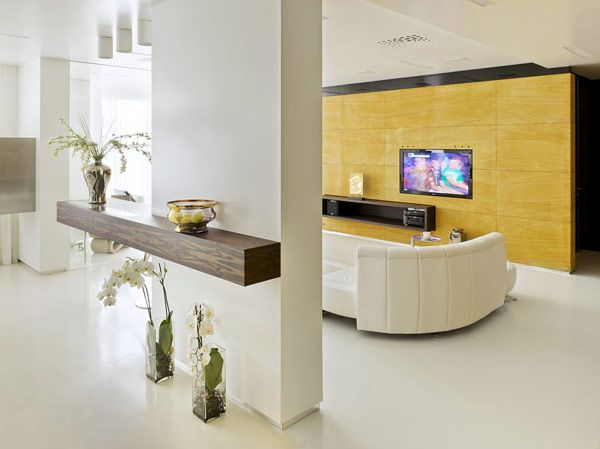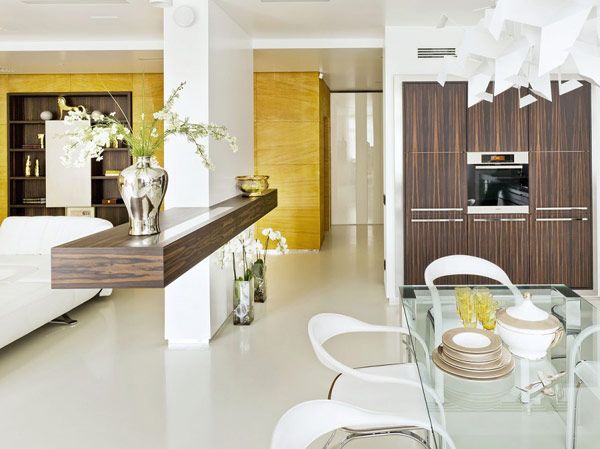 The apartment is quite airy, or at least that's how things feel in the living room. There are white walls and floors everywhere, contrasting with darker wooden accents and the yellow bookcase and the wall unit that stylishly houses the TV. Speaking of the living room, it has a minimalist feel enhanced by the open kitchen (separated only by an eye catching 'suspended' wooden bar), the unique glass table and the state of the art appliances that will force you to cook from time to time, no matter how good (or not) you are with your herbs.
Who would've thought that Moscow hides such gems? Have you seen the bathroom? Or the serene home office? I guess it's becoming a habit here on Decoist to cover such fine works of art. We'll let you discover the rest of the apartment …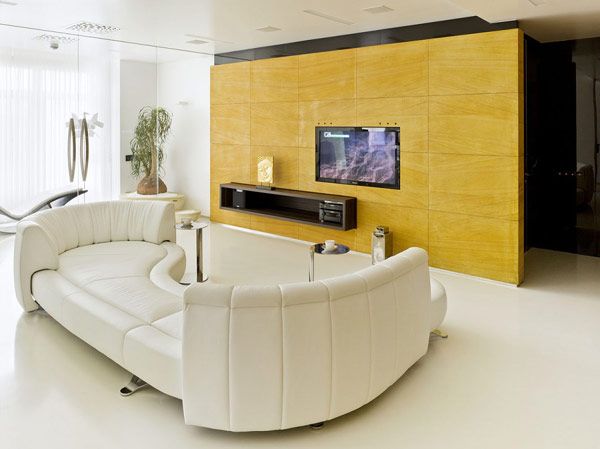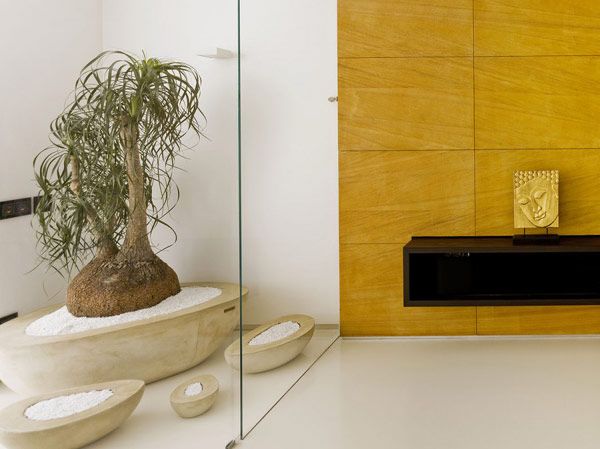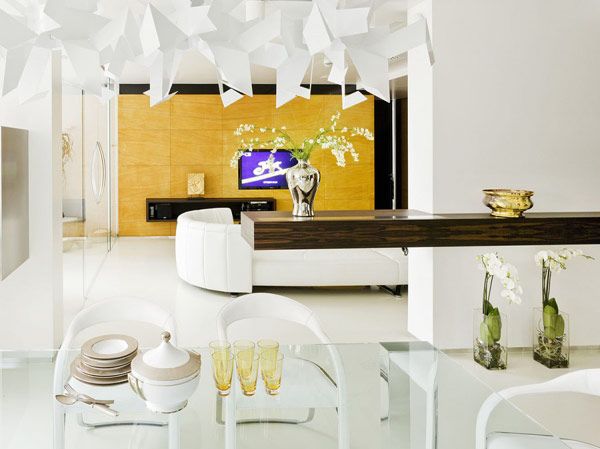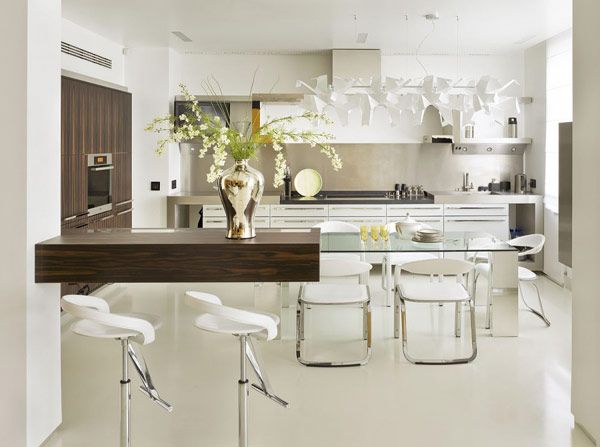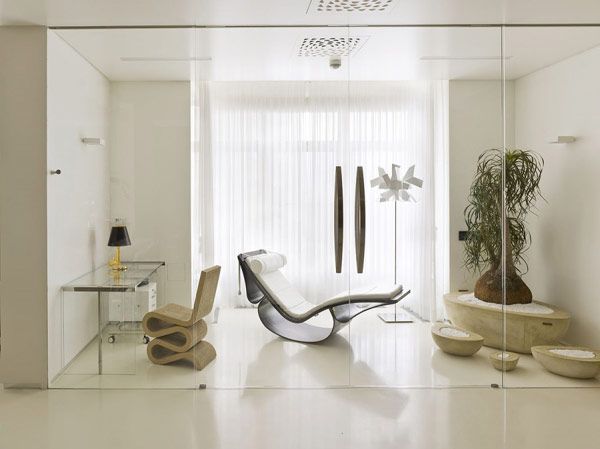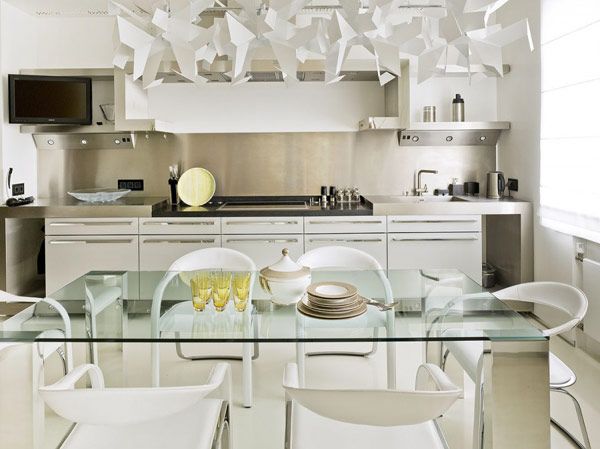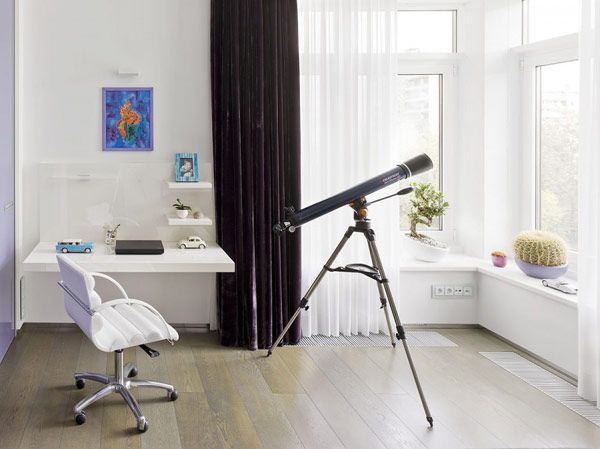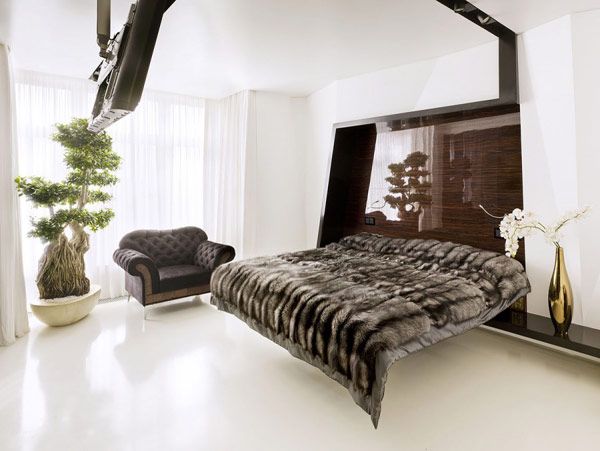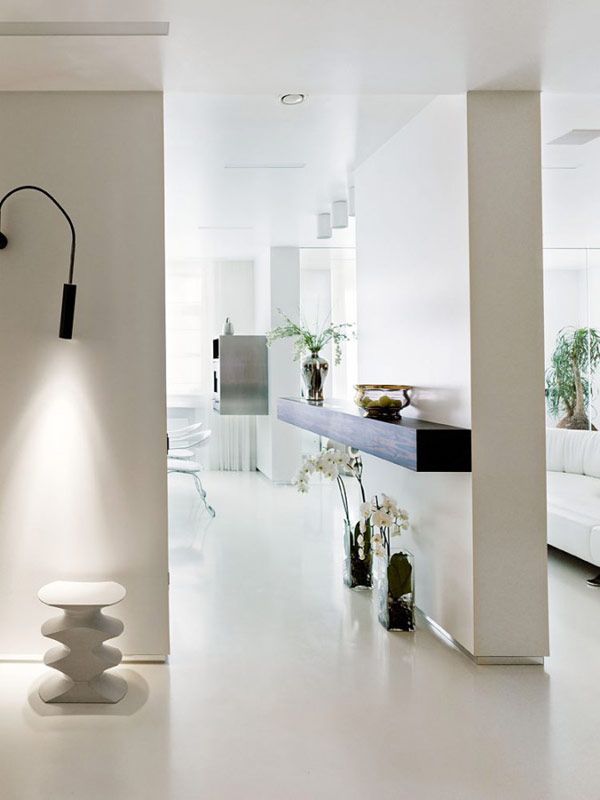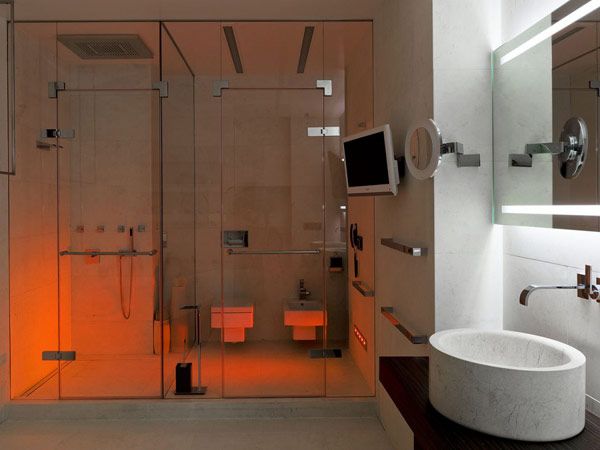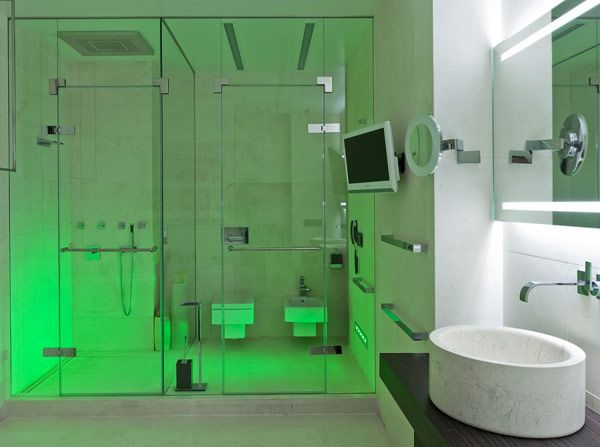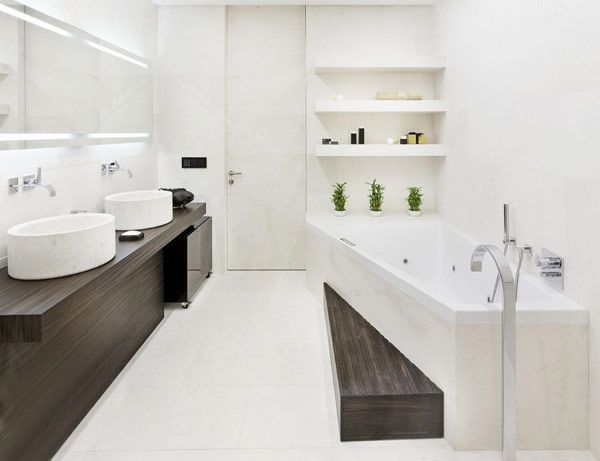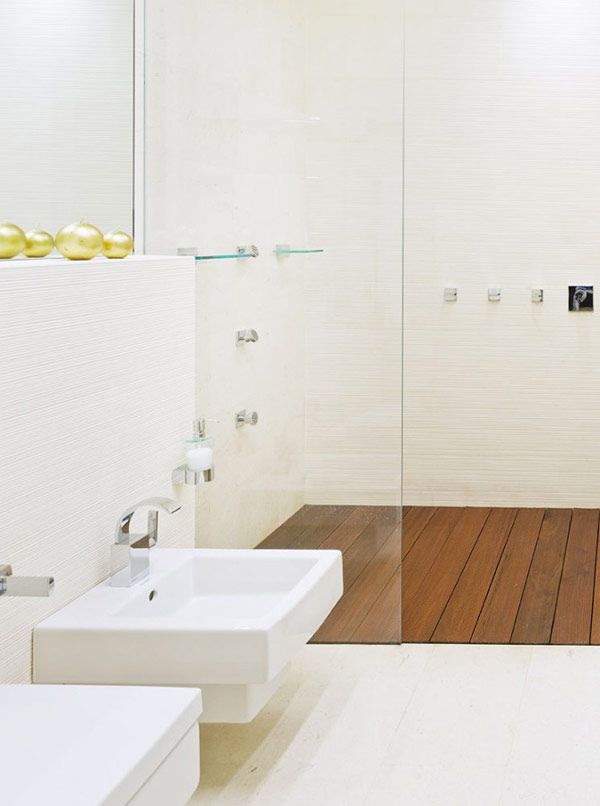 Liked the story? Share it with friends.