Want to feast your eyes on yet another fabulous contemporary house? Now, this one that we are talking about is located in Moscow and designed by Alexey Nikolashin. Sporting all features that will surely catch your attention, the house dons a perfect lighting system, color palette, simple and elegant interior designing and perfect storage area.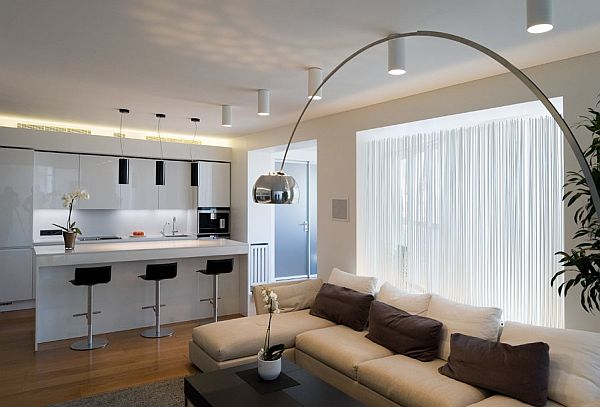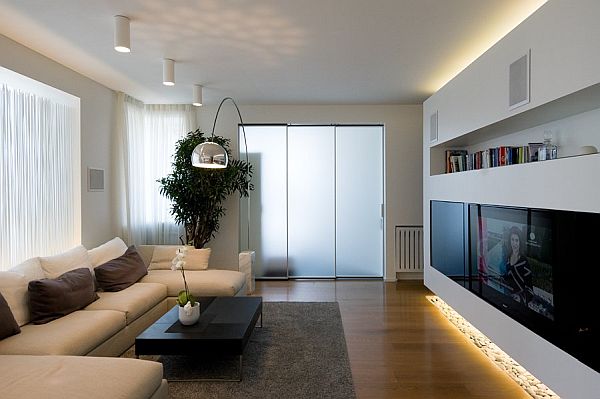 The front room includes the living, dining and kitchen area. A beautifully designed storage space on the wall provides ample space for a television stand, bookshelf and a modern fireplace. The modern kitchen with simple furniture, a four-seated dining table, light colored sofa, carpet and hanging lights add to the elegance.
We just love the bedroom for its simple design, minimal furniture and white curtains. The bedroom also has a small area covered with pebbles and a plant placed on them. The large glass windows in the room provide natural light. The bedroom also has a bathroom attached and is separated with glass walls.
Wouldn't you want to live here? Like .. for the rest of your life?