For those of you looking for curtains and draperies, who have a hard time deciding what header style to go with, check out the ones we have featured here. All these might give you some insight on the panel designs before selecting what should go into your living room or bedroom. From conventional to latest fashionable designs, our collection bellow has it all. Just tell us which ones you like most.
Pinch Pleats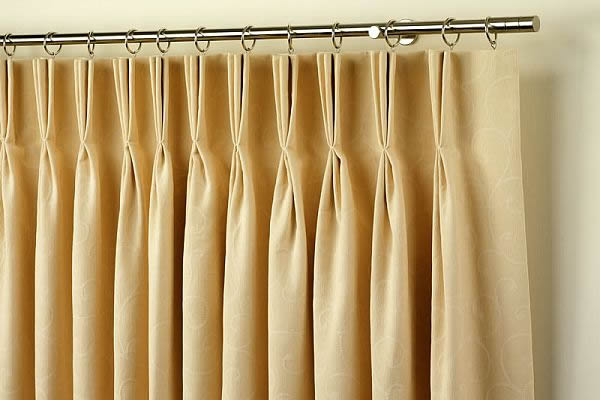 This traditional design uses the three fold of fabrics stitched together, that eases the pleat to spread out on the top and bottom. This is also adorned by a valance header with tassel fringe sewn-in to the fold ending.
Goblet Pleats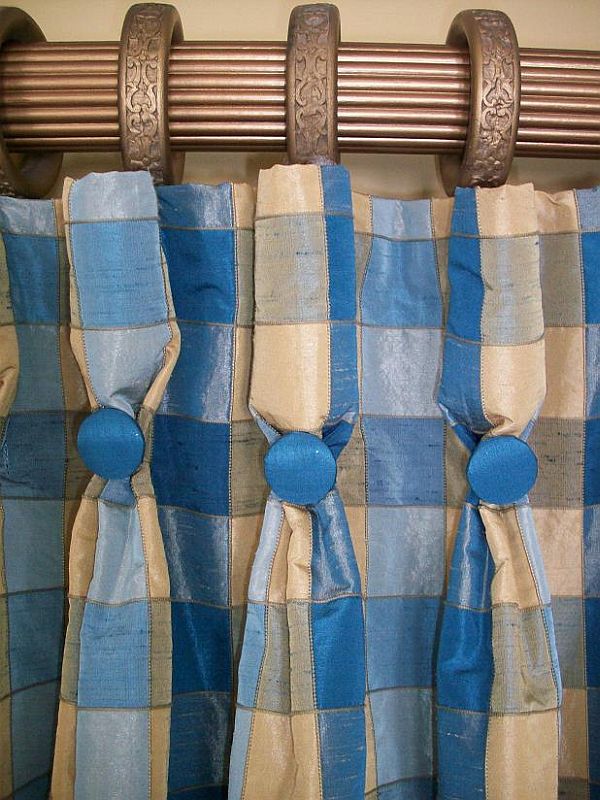 This one has tiny pleats that are made with a drape top stitched about four inches down. The stitching lets a cup-shaped fabric poof. This space can be left empty or filled with batting or tissues as you may wish.
Pencil Pleats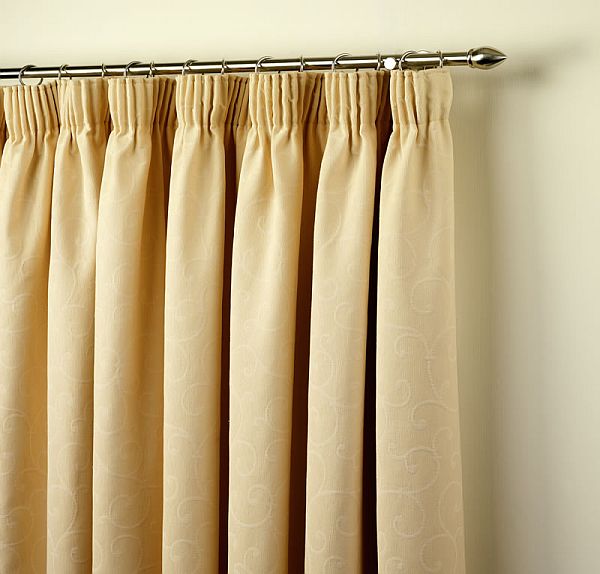 This is a very feminine design that makes it extra beautiful and sophisticated. The tailored pencil-pleating tapes attached together back to back with strings that cinch up the fabric into a stretched out pleat. This treatment is ideal for stationary panels.
Box Pleated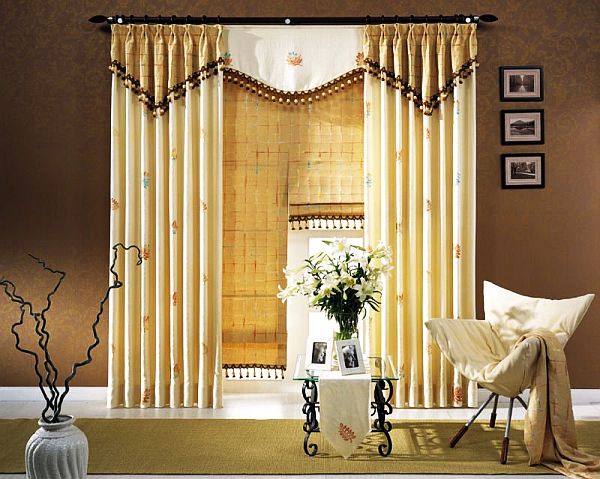 It is one of the wonderful treatment ideal for stationary panels in your bedroom. It needs skillful tailoring and can be creatively detailed with fabric-covered button.
Swagged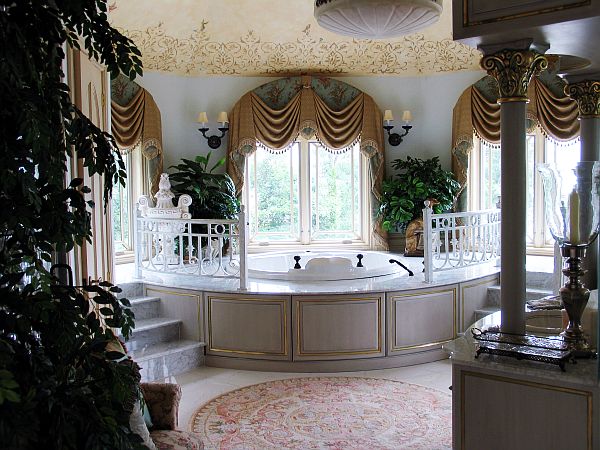 This reminds us of the classic vintage style window treatments. It is two-layered – first layer of pencil-pleated panel can be covered with a plundering fabric edged with silky tassels. Mix and match colors will look good on this styling.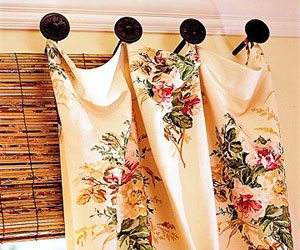 Flat Panels on Pegs
Simple but elegant, this panel is very flexible. Flat Panels on Pegs design for any width of fabric can be stitched together and hung by any stylish type of hook or peg.
Though this design sans complicated pleating, it gives a subtle statement.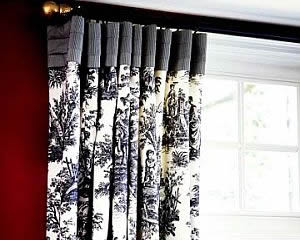 Flat Panel with Folded Cuff
This is another simple but interesting design that can be lined with a matching fabric in the back, which will be displayed at the top edges while folded over between drapery rings.
Flat Panel with Pleated Top
This is an interesting and beautiful design that is made by adding to flat-panel drapes a contrasting fabric folded into three tailored pleats. You can update your traditional pinch-pleat draperies with this queer detail for a change.
Tab Top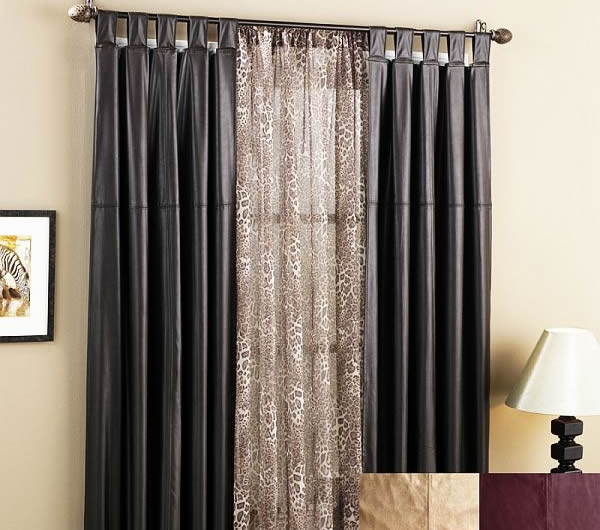 One of the most conventional styles that keep reappearing in contemporary avatars! You can usually find this tab-top drapery panels at the country interiors.
Go for the pure white drapes that can be adorned with colored buttons and ribbons to hold the tabs in place and look chic altogether.
Cuffed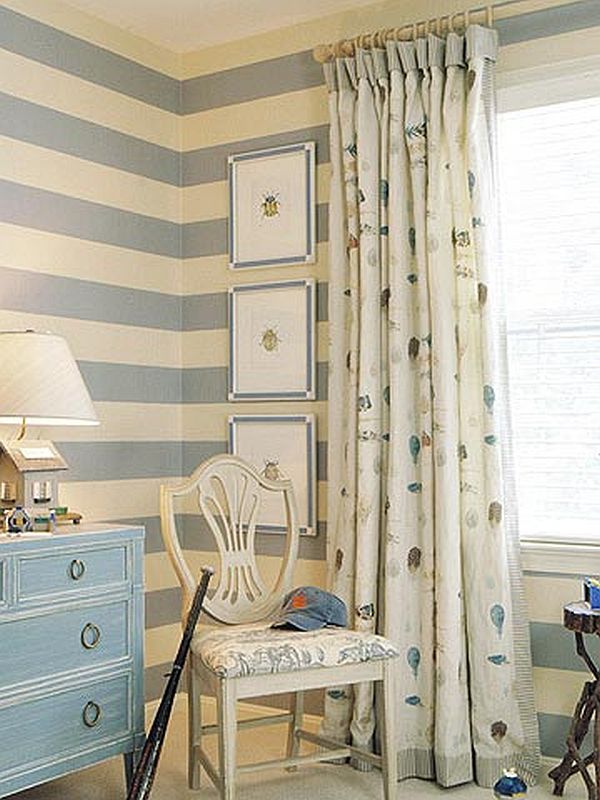 Checked fabrics sewn to the top edges of the drapes can form a cuff over the pleats. Sewn-in valance look can provide a unique appearance that forms a cuff over the pleats.
Rod Pocket Ruffles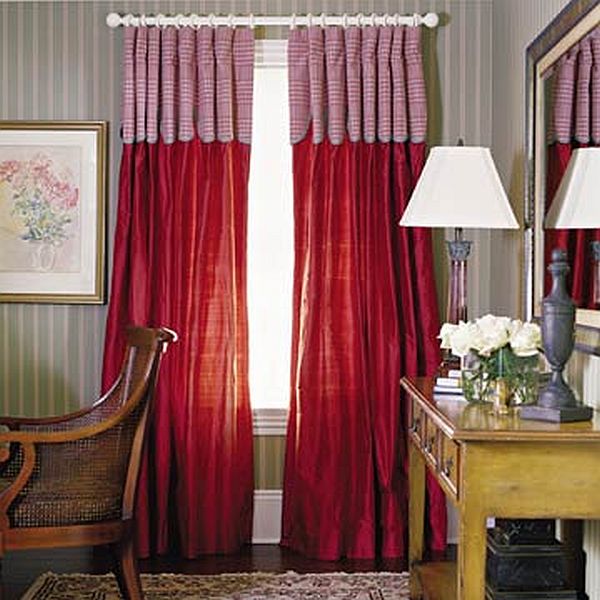 You can make these rod-pocket panels at home that can cover any girth size of poles. This pole can be featured with ribbon or fabric borders, tassels, or tiebacks. Floral and striped fabric on illustrious colors can be very attractive.