Fascinating and displaying daring colorful interiors, this next Barcelona apartment will leave you breathless. The pure white background is perfect for enhancing the colors and shapes used to create such a youthful interior design. The open floor plan created the opportunity for high ceilings and a mezzanine, welcoming bright natural light. With only 105 square meters to work with, architects from Miel Arquitectos managed to fabricate a modern fairy-tale space, where lines, colors, shapes and texture intertwine to shape a comforting, creative and vividly colored residential space.
Organized around a diagonal axis, the rooms shape angular corners that create a deep artistic sense. The furniture design and distribution was carefully chosen to fit in perfectly and create a unified space. Creative solutions and decorations complete the arrangements in this Barcelona apartment, dominating the space. The bathroom behind the stairs features a lace curtain that allows natural light to filter through from the living room. With beautiful details, this apartment will draw admiration from any guests.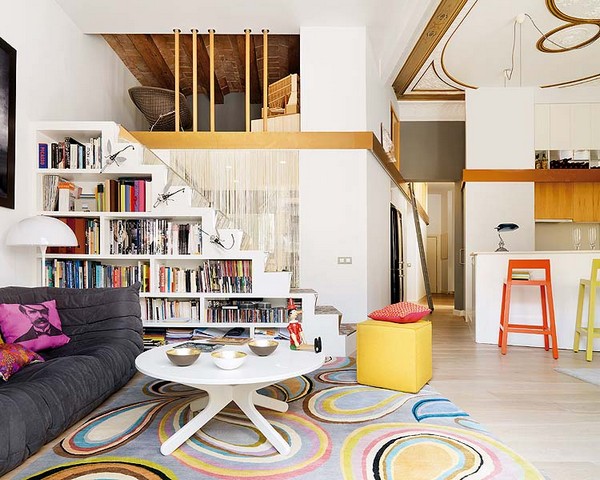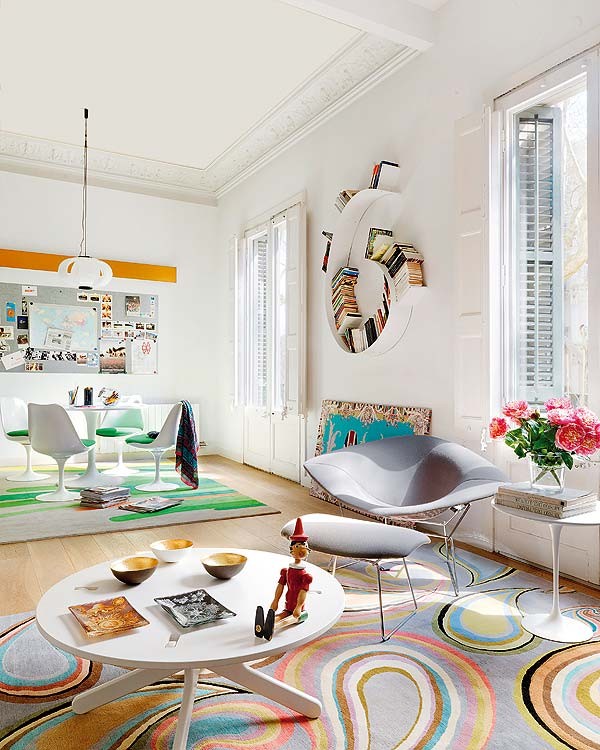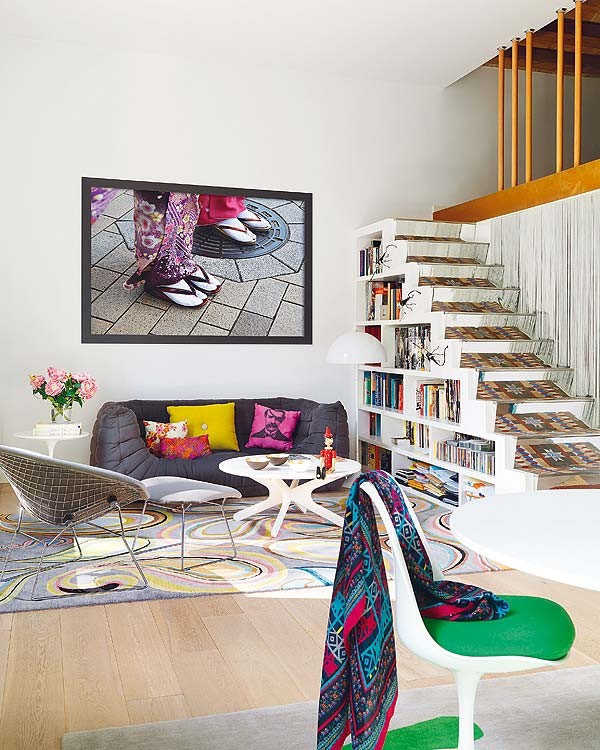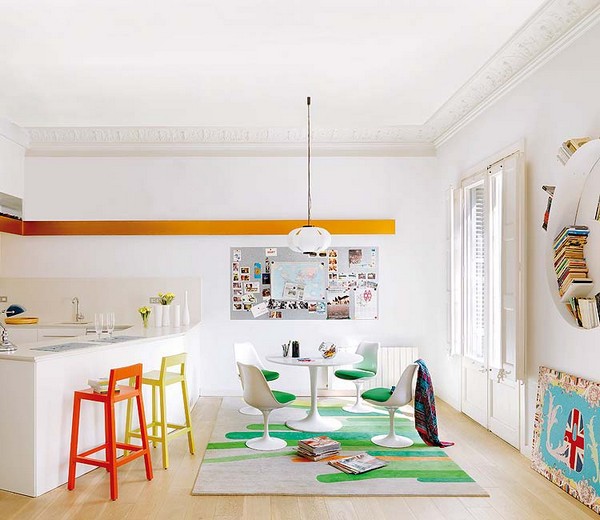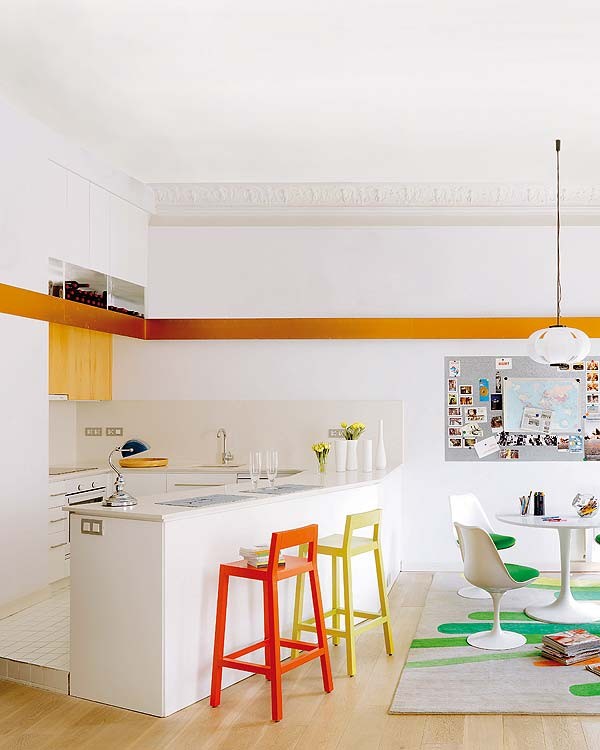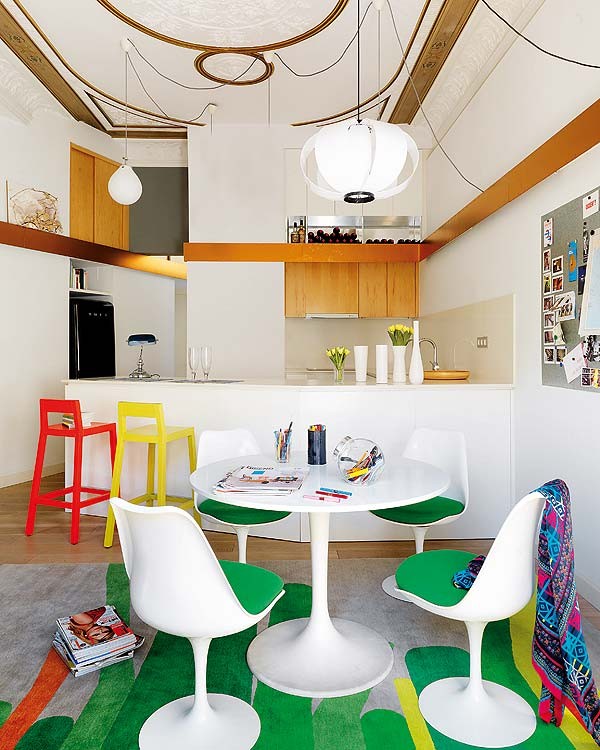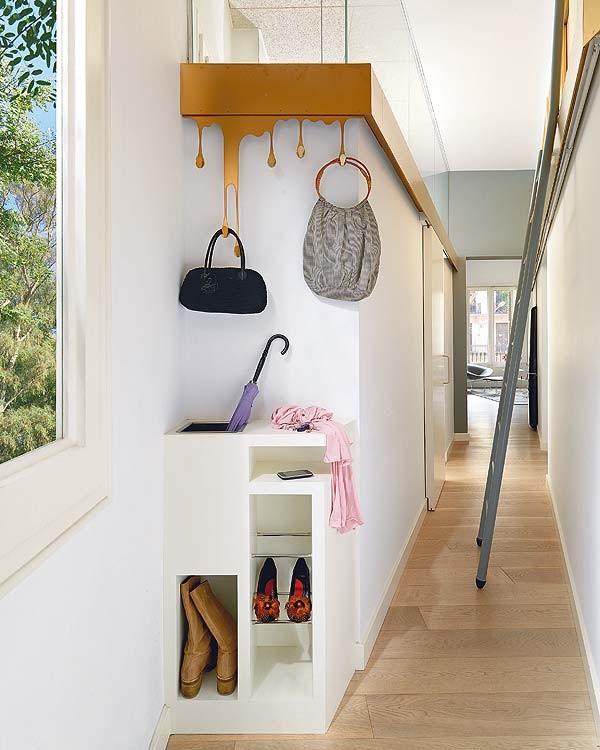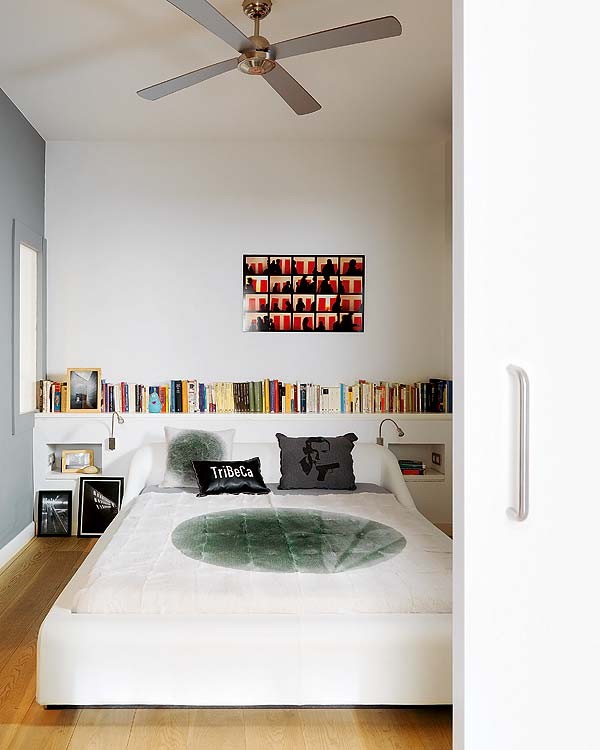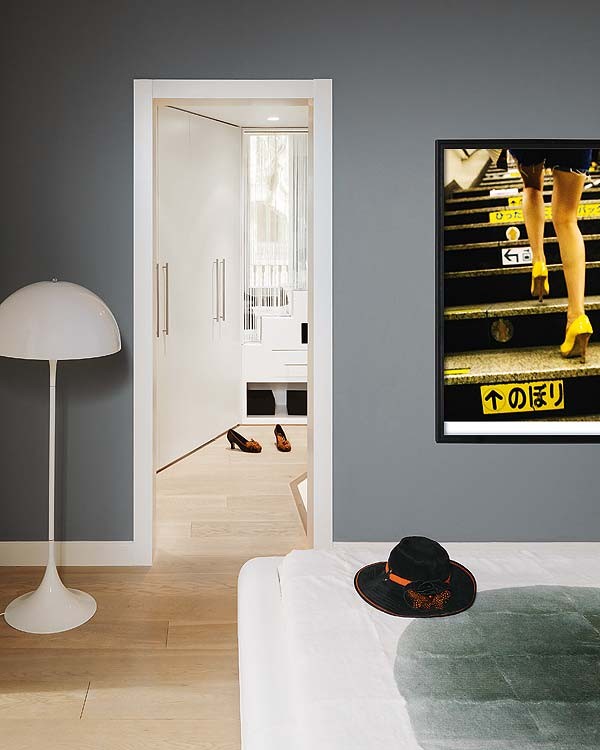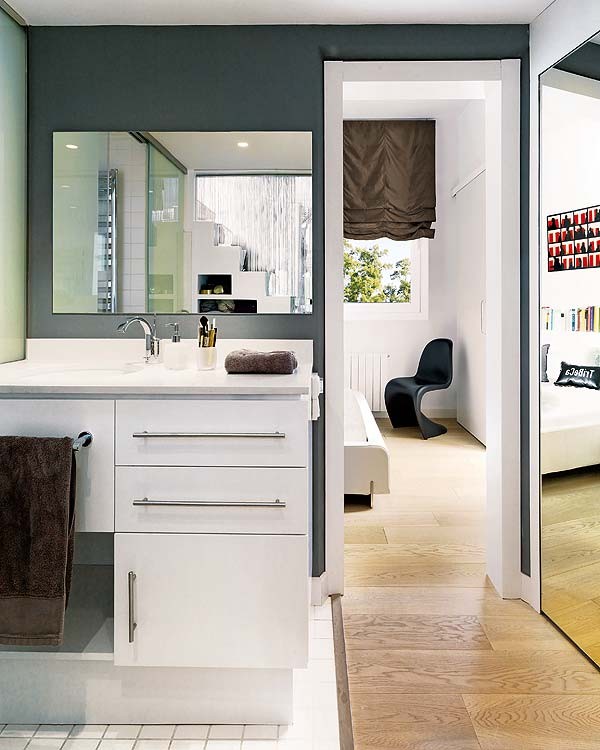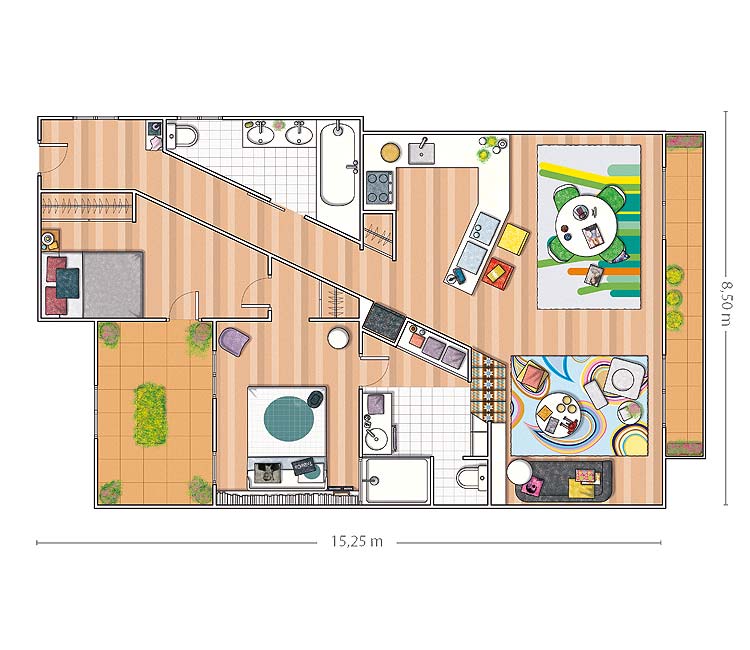 Liked the story? Share it with friends.