The perfect apartment needs few introductions. This loft in SoMa, San Francisco can be qualified as a dream home and a source of inspiration altogether. The first thing I saw in this open space was the floors: it doesn't matter if it's laminate flooring or not, they look amazing, capture all the charm of the space and lays it at your feet.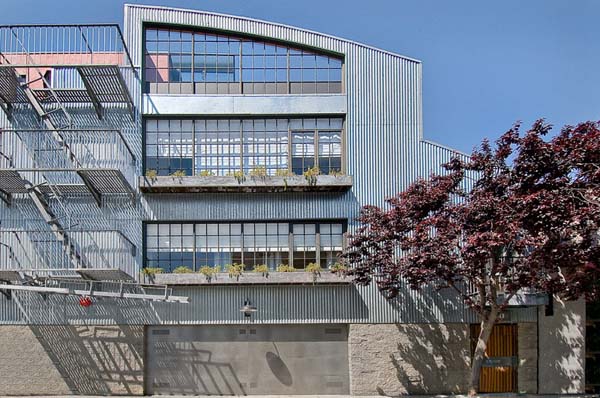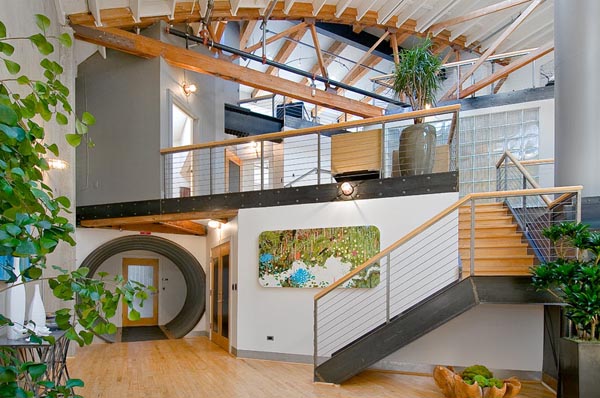 The owner and Martin Building Company collaborated to shape a fantastic, 5,000 square feet loft overlooking the city. The old warehouse structure that acts like the base for this multi-level loft space was perfect for what the inhabitant had in mind with the apartment- a bright, large and fascinating indoor collection of spaces with outdoor extensions. A steel tube, lit with laser optic welcomes everyone at the entrance.
Large skylights all over ensure natural daylight – especially a 16 x 20 foot retractable centre skylight that welcomes the outdoors inside. Radiant heated hardwood floors salvaged from a Los Angeles airplane hangar were used to accentuate the space. The three main characteristics of the loft shape a versatile space – entertainment, relaxation and panoramic views. Exposed timber all over the loft constructs an intricate pattern that livens up the place. In contrast with the white washed walls, the decorative elements, furniture and furnishings create the feeling of a fabulous place displaying everything you could ever want. The trees are a nice touch, further connecting the outside to the inside and allowing the inhabitants to enjoy life as part of the environment. As you can see why, it wasn't long before someone wanted to buy this place – the loft was recently sold for sold for $3.32 million.