Extending a home with limited space is a tricky affair, and even though most home additions expand into the backyard, this duplex in Montreal's Little Italy takes a different approach by 'thinking vertical'. Instead of encroaching on an already limited backyard, Thomas Balaban Architecte decided to give the modest home two rooftop volumes, turning it into an elegant and spacious contemporary residence. Home to a young couple with three children, the smart extension preserved and enhanced the small rear yard, turning it into play area for kids and a relaxation zone for adults.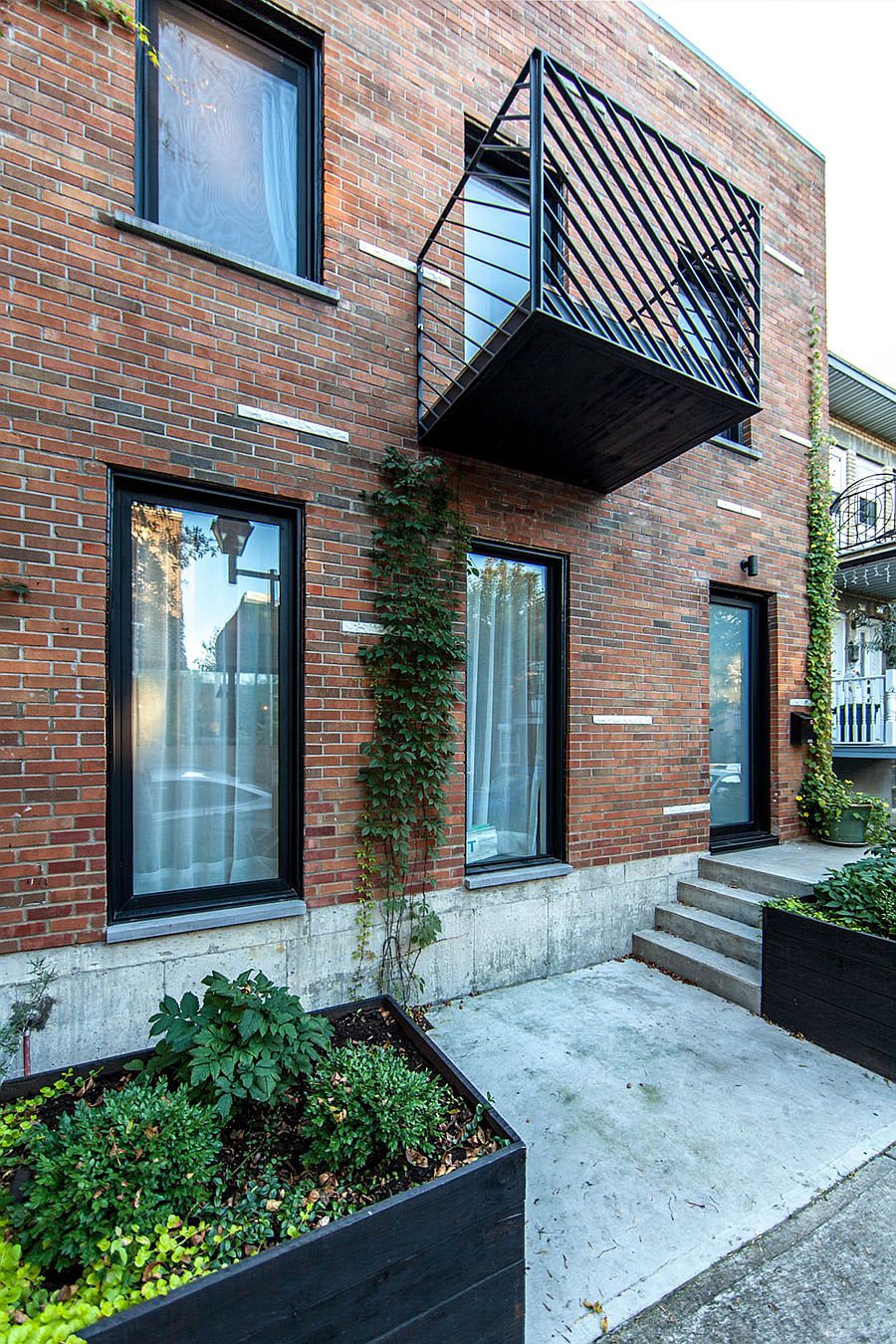 Dubbed Alma Street, the project utilizes a unique circulation court that ushers in ample natural light and ventilation, even as the latest rooftop volumes adjust and adapt to its presence. It is the lower level of the house that contains the living area and kitchen connected with the rear yard, along with the spacious dining room. Kids' bedrooms are nestled on the first floor, while the top level contains the master bedroom, home office and a small terrace. Functionality precedes form at this elegant conversion, with the interior being draped in calming, neutral hues.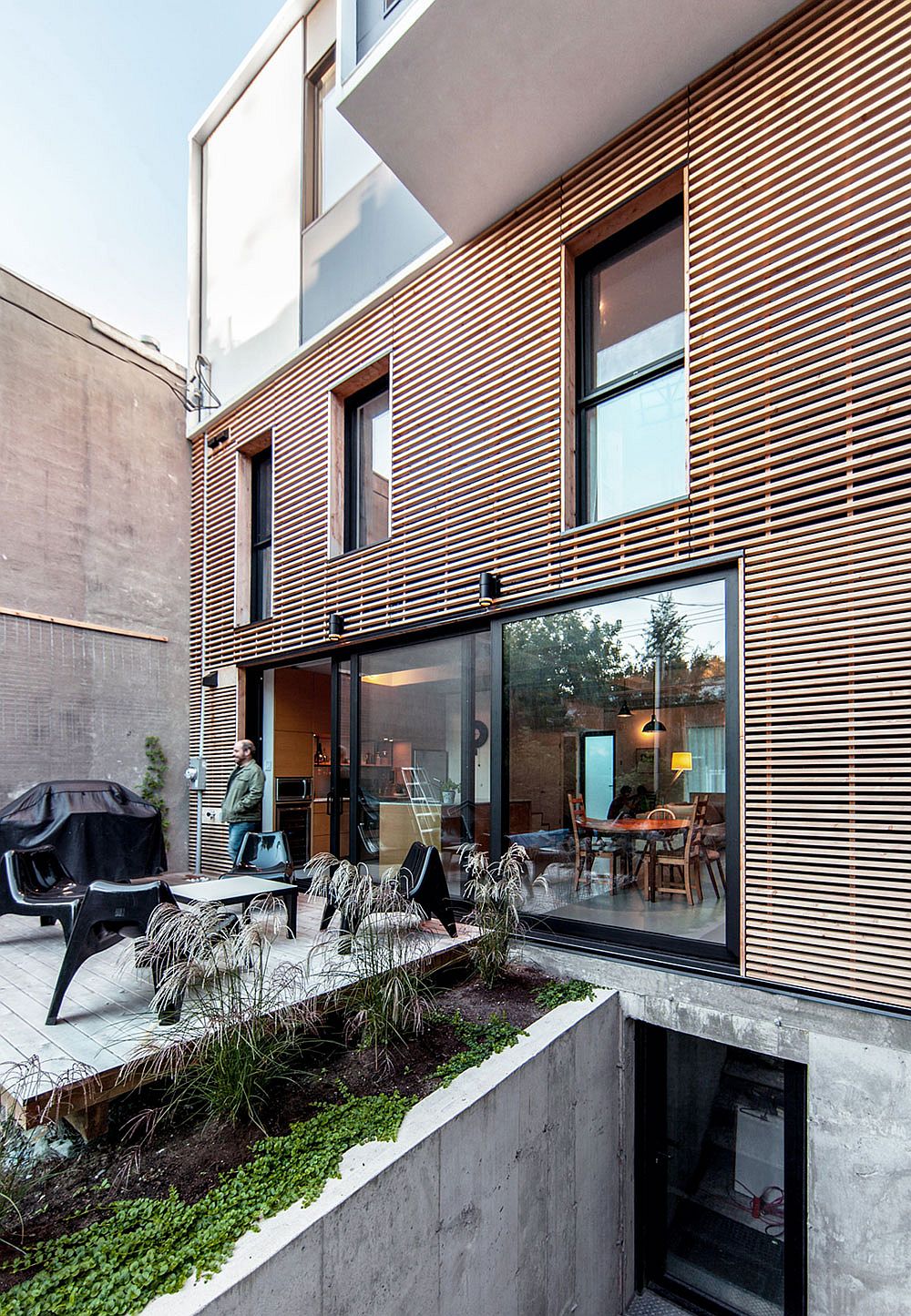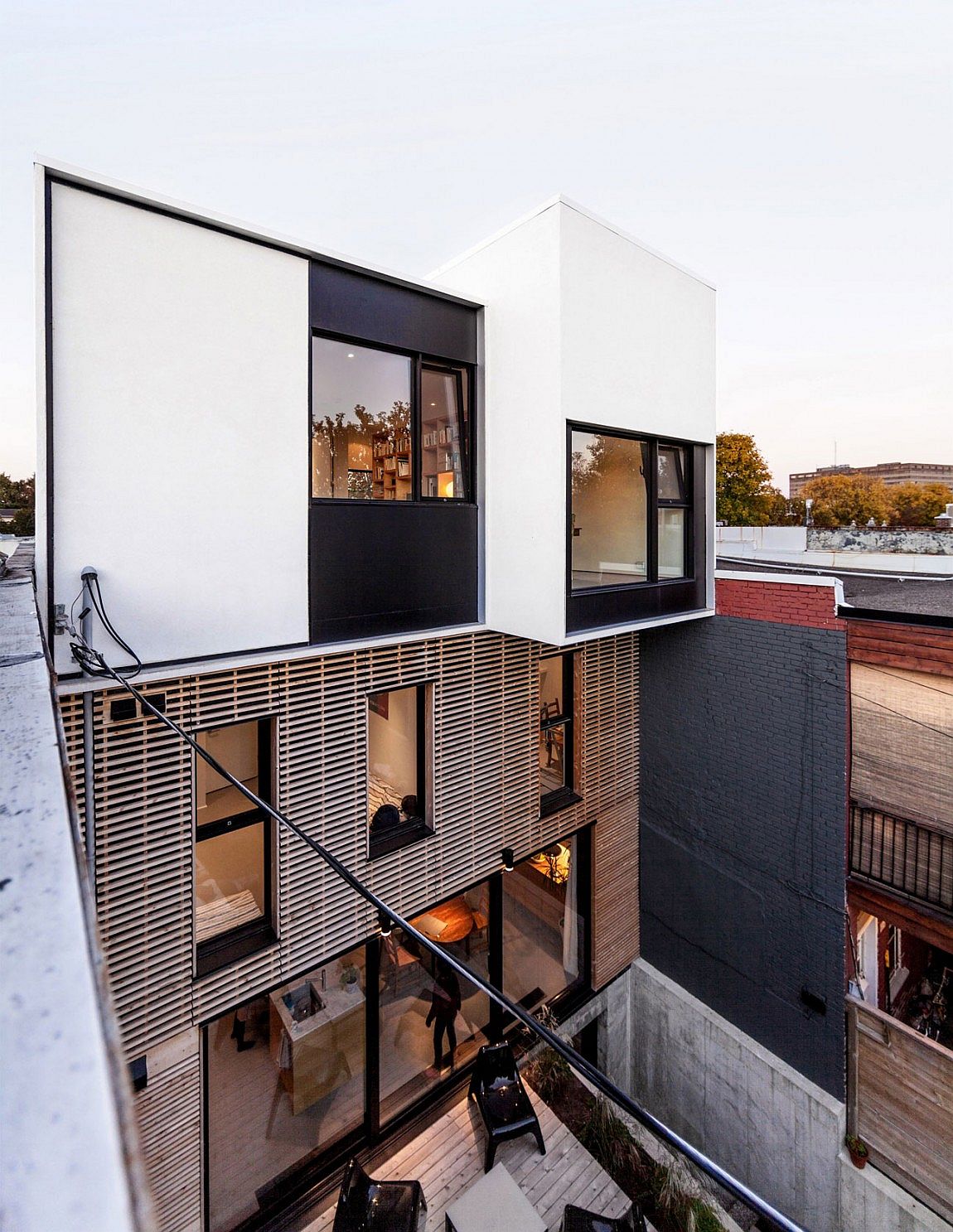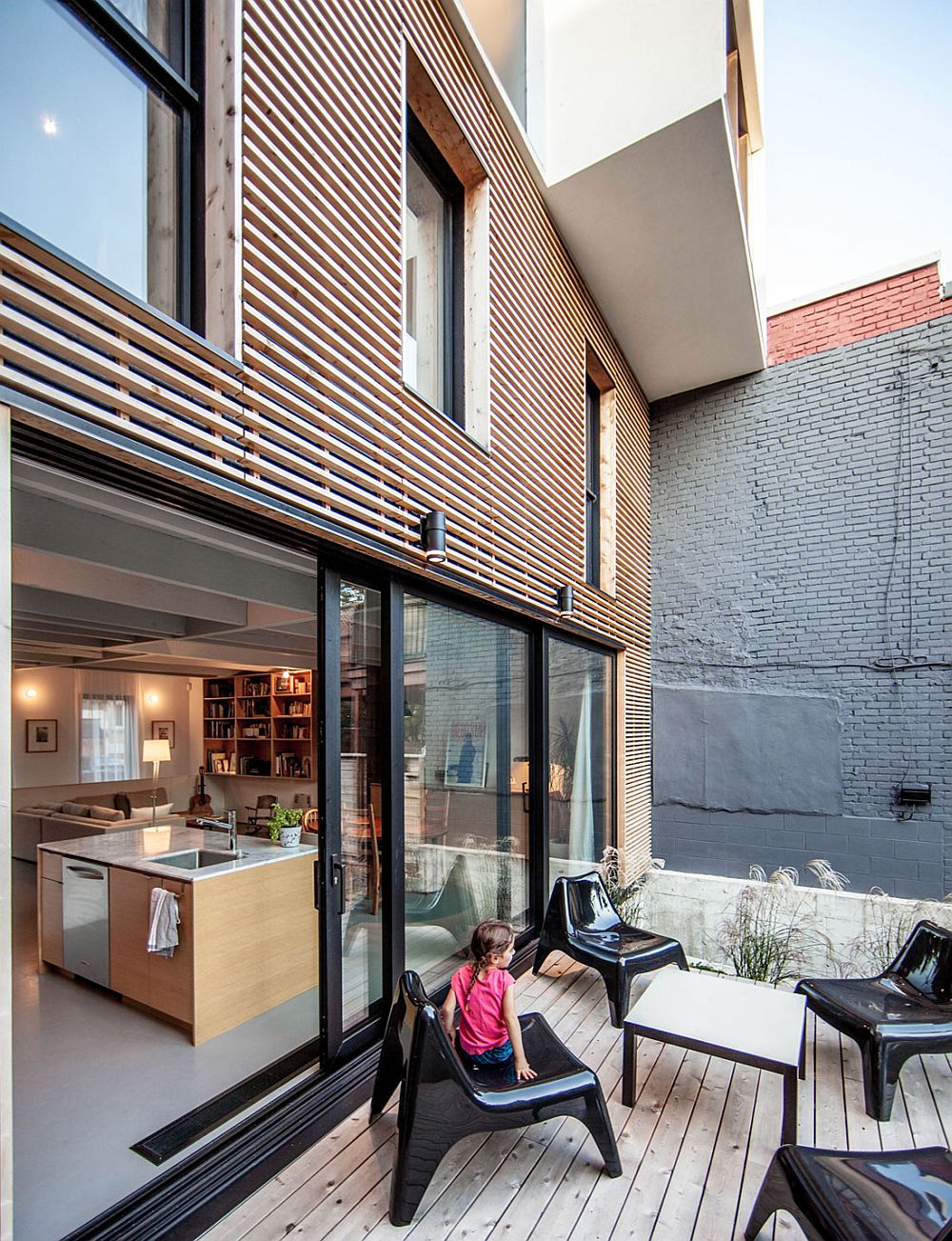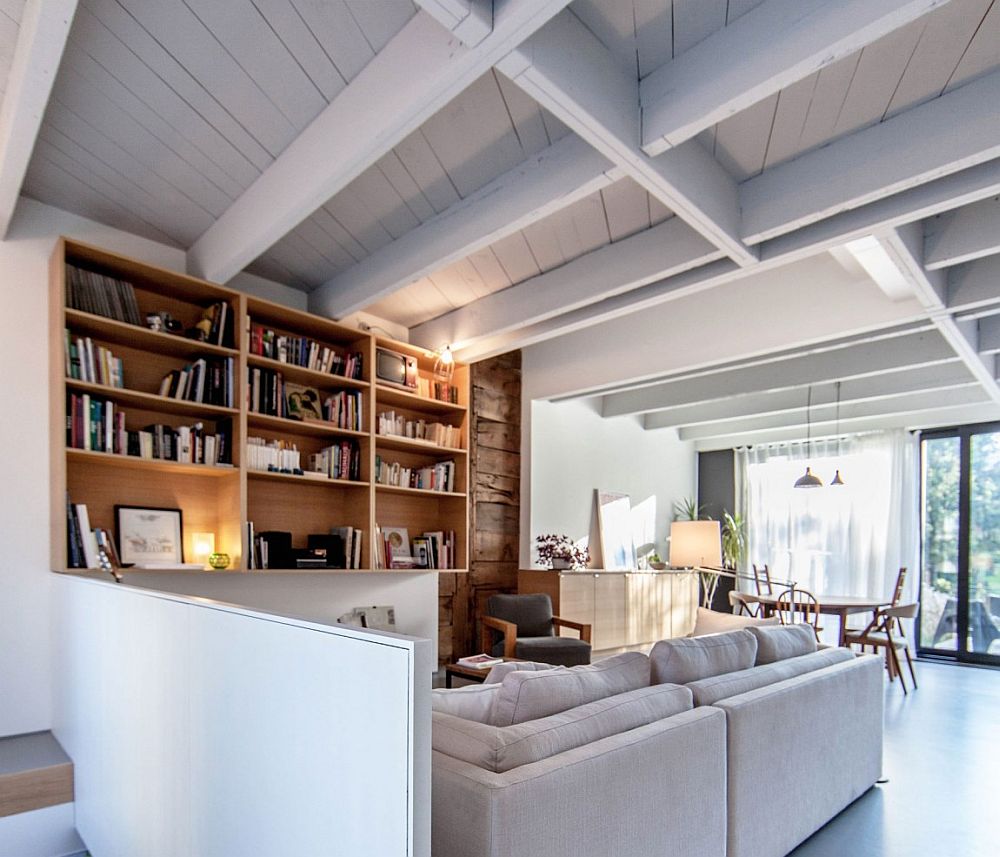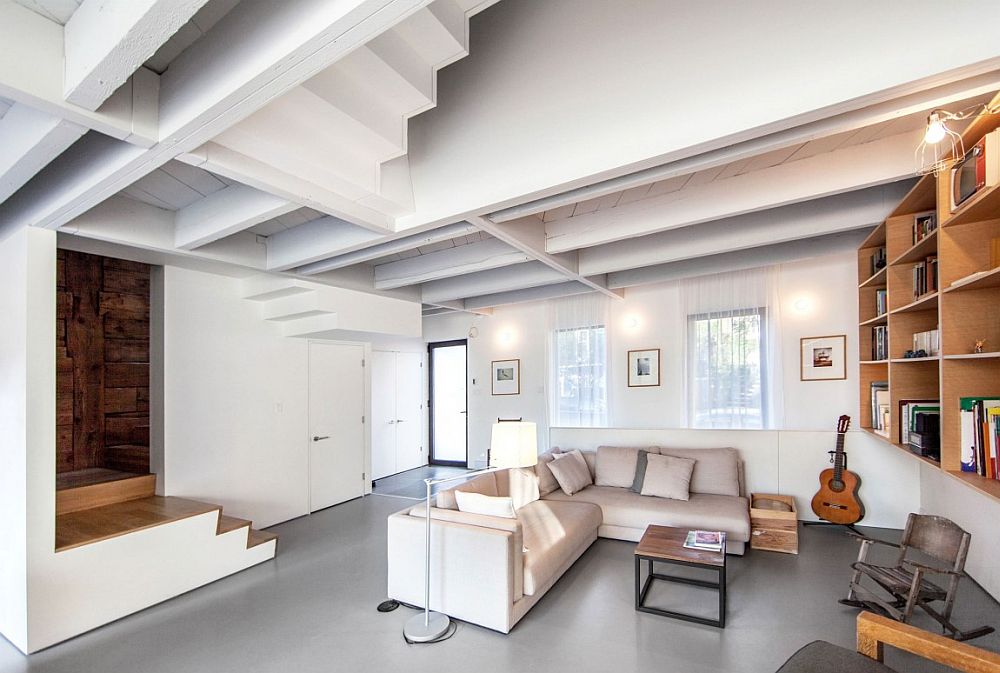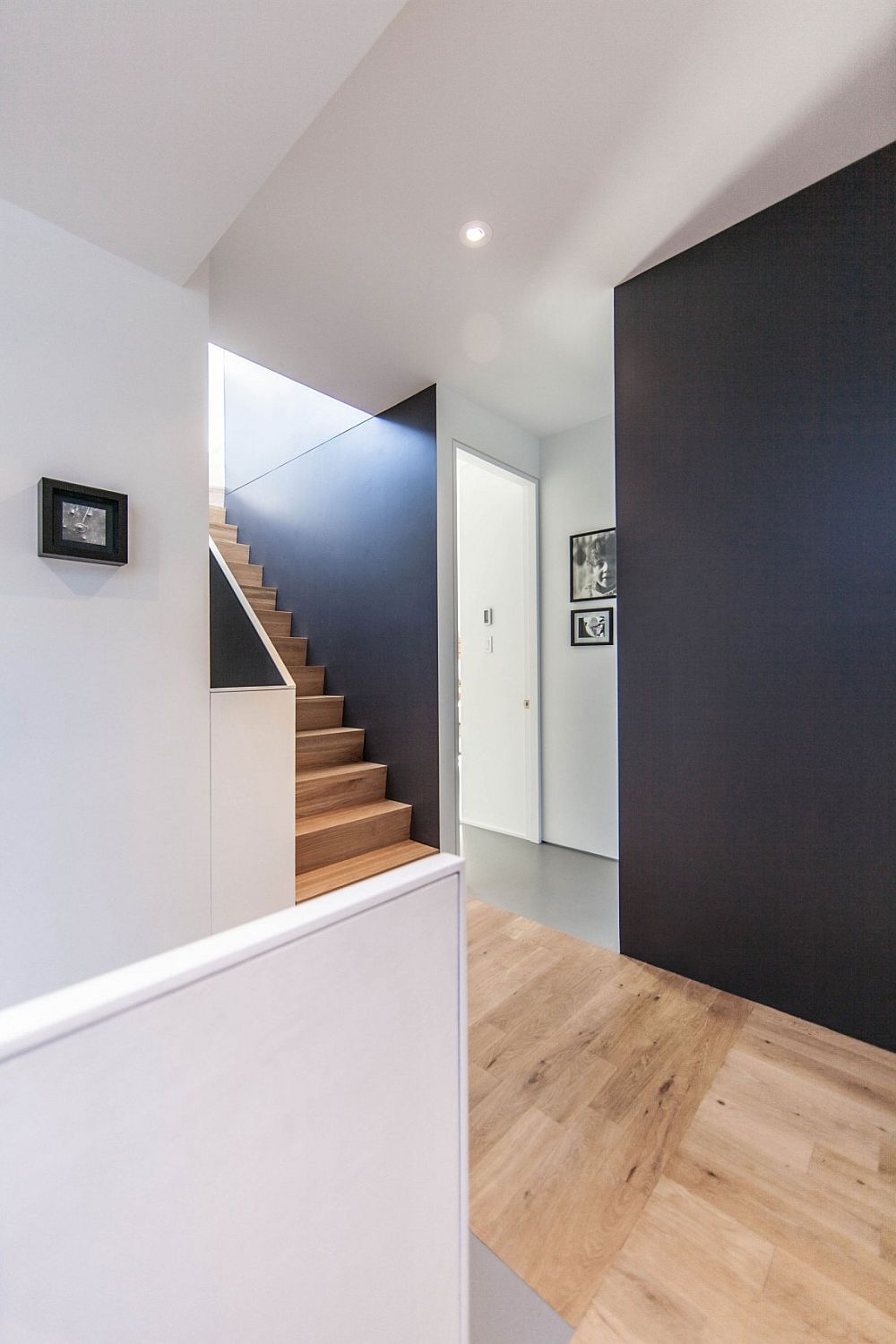 Even though the beautiful home is devoid of bright and vivacious color, warm wooden surfaces provide the necessary visual and textural contrast to a distinctly cultured interior. The newly added units seamlessly blend in with the existing duplex, while the street façade exudes timeless charm with its lovely brick demeanor.