When it comes to decorating a home, the smallest elements often make the biggest impact. From the throw tossed over a chair to a candle placed on a nightstand, little details add up to great design. If you're looking for a new way to spruce up your home without making any major changes, a DIY is just the solution. And what's better than a DIY that pulls double duty? A wooden crate offers the right balance between function and style. Use it as storage, an accent, or both- the greater the flexibility, the better!
Here are a few wooden crate DIYs to get you started –
Garden Crafts
Brittany of Pretty Handy Girl's wooden window box  is perfect for the design lover with a green thumb. The white-washed surface of the converted wine crate gives it an antique feel, while the ribbon handles make for convenient transport. Protect the wood with a plastic tarp and keep your plants in pots for easy watering.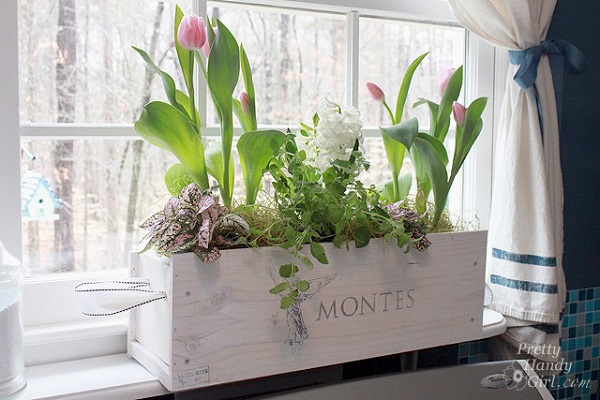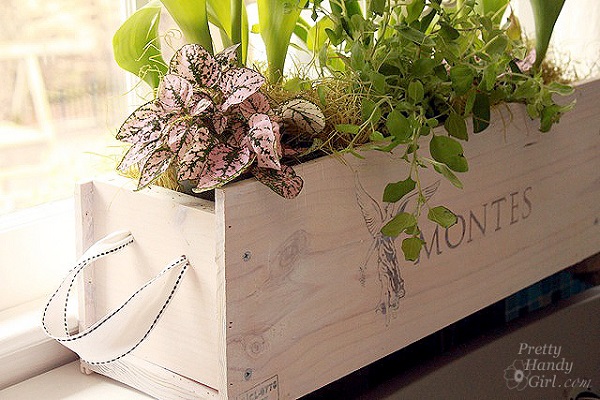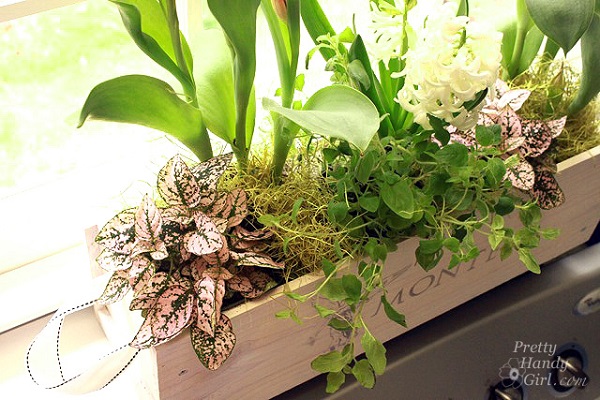 Dress your greenery in style with this DIY from Chris and Allie of The Reason. This DIY is ideal for those that want a garden but don't have a large yard to do so. Leave your crates unfinished for a rustic feel- it will compliment your plants flawlessly.