As the weather cools down and the fall holiday months start creeping closer, it's the perfect opportunity to incorporate fall elements into your home decor. Two of the season's most iconic items, pine cones and leaves, offer an abundance of DIY possibilities. From table accents to wall prints and everything in between, these outdoorsy elements are sure to add a subtle touch of autumn with a dash of creativity. Sound like something you'd like to try? Here are a few DIYs for inspiration.
Pine Cone DIYs
Garlands are a great way to decorate a plain mantle. This pine cone garland featured by Shecky's is a simple strategy that adds some visual interest. Using a decorative ribbon as your base would add an extra dose of creativity and color above your fireplace. You could also spray paint each cone and seal with a shiny topcoat for high gloss glamour.
This sparkly creation by Suzy of Better Decorating Bible is a festive take on the classic pine cone craft. Covered in glue and dipped in glitter, the glamorous centerpiece will steal the show at a gathering or celebration. Set your bowl in the middle of a coffee or dining table and keep the surrounding decor simple- too many details will make guests distracted.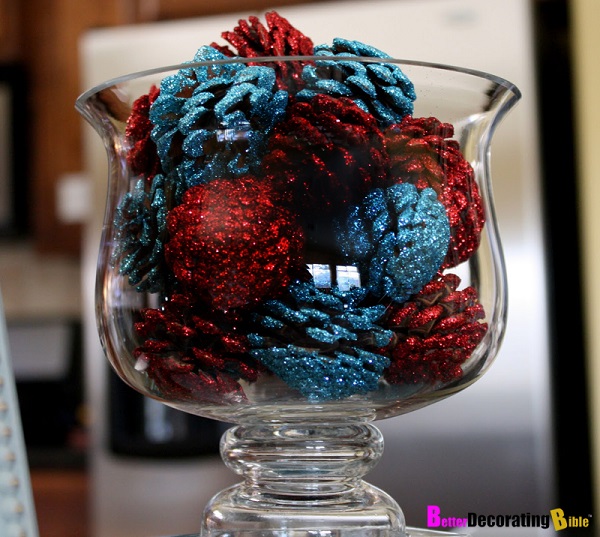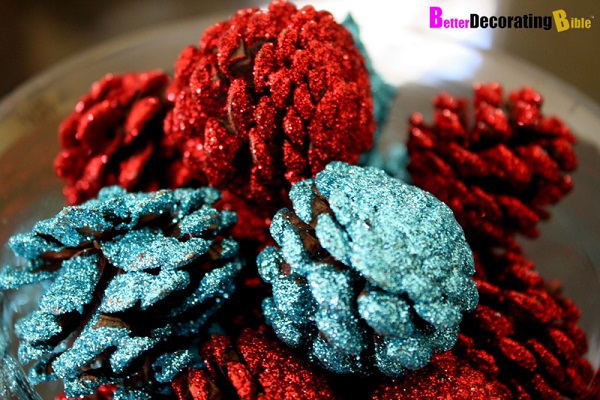 Branches and twigs have been used to make some incredibly elegant decor. This DIY by Franny of See Jane Blog is a twist on tradition branch arrangements. Hang pine cones from each limb and place in a pretty seasonal vase. Use floral foam in the bottom to keep your project set in place.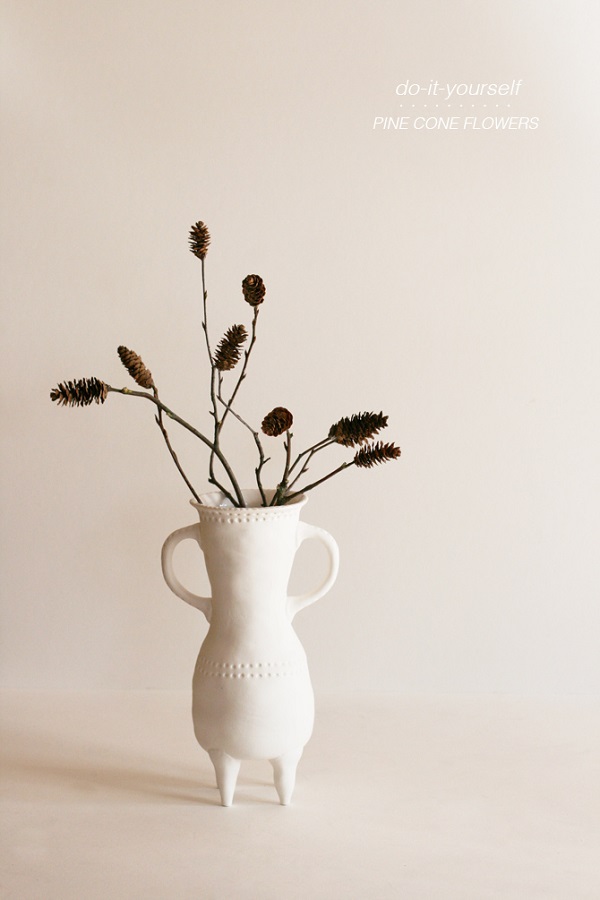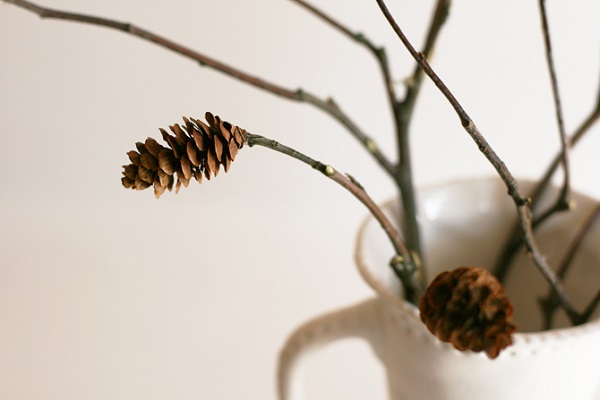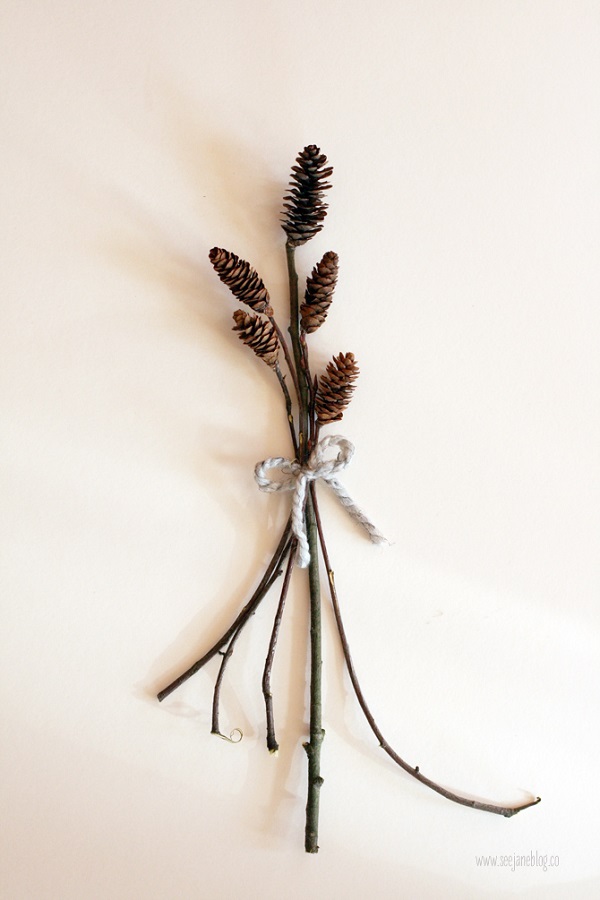 Delight your guests at your next dinner party with these simple but stunning place card holders from Project Fairytale. A few brushstrokes of paint are all you need to create this lovely DIY. Color-coordinate your pine cones to match your dishware and table decor.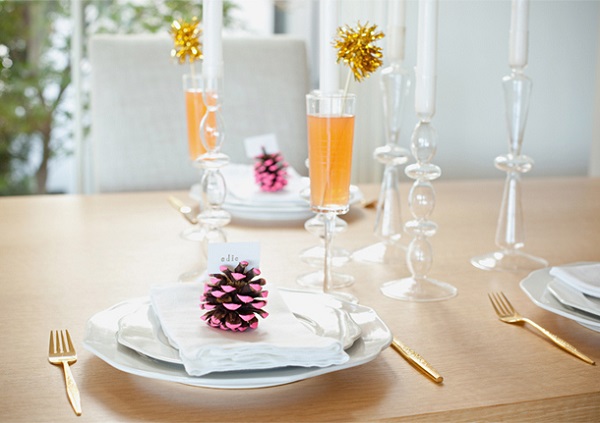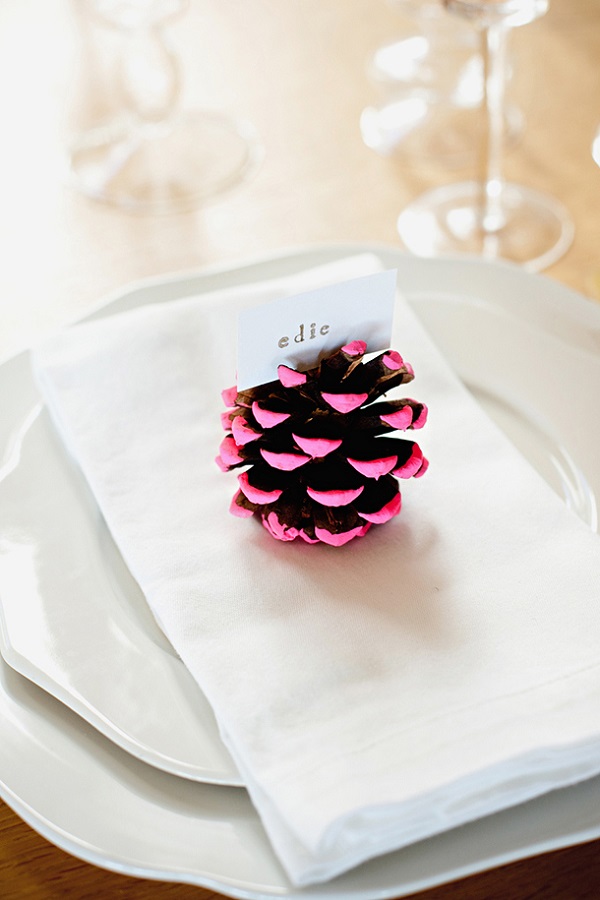 Leaf DIYs
Combine the appeal of spring flowers and autumn leaves with this DIY bouquet by Kate of Design Sponge. The innovative rosettes require no water, so taking care of them is a breeze! Use green floral wire for your stems, or pick up some small branches and twigs from your backyard to maintain the woodsy appeal.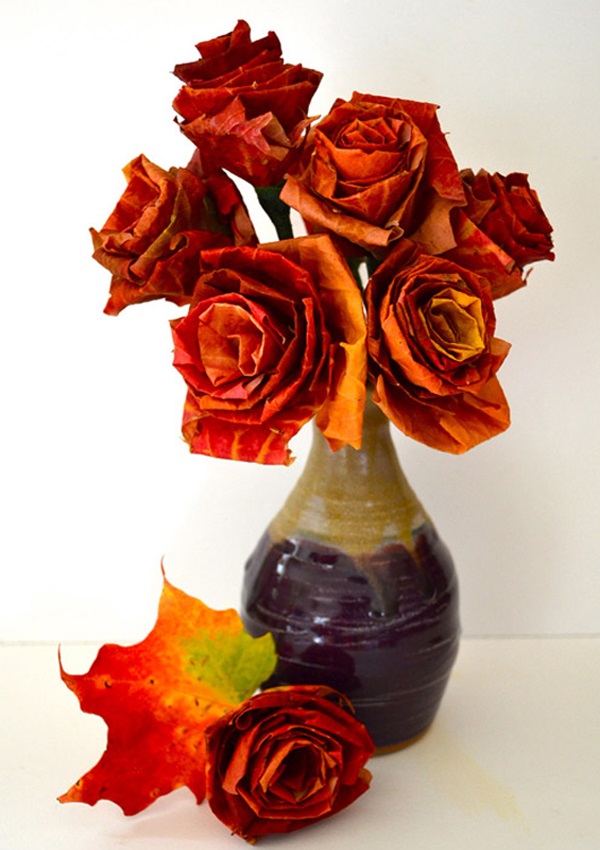 Seasonal dishware gets a modern update with this DIY from Shelterness. Using a technique similar to papier-mâché, preserve a few of autumn's beauty by creating a fiery table bowl. This bowl's purpose is more decorative than functional, so be sure to store only light items inside.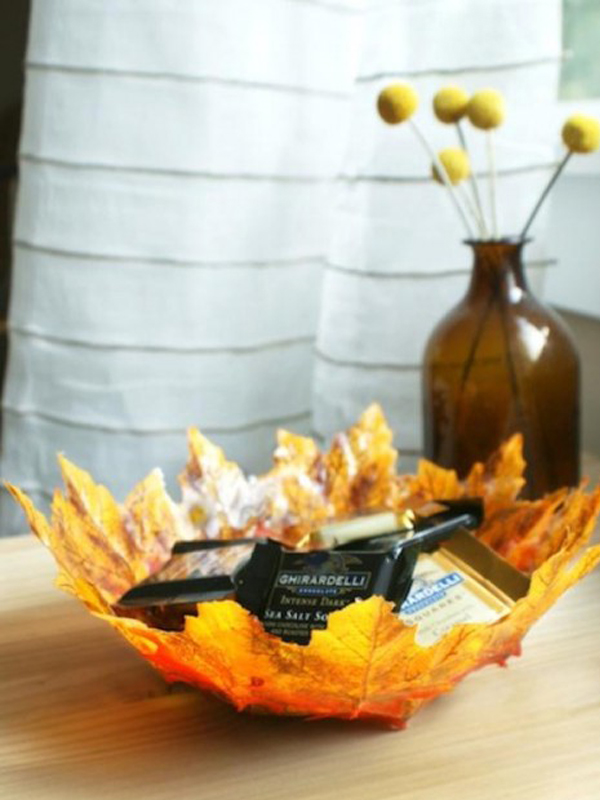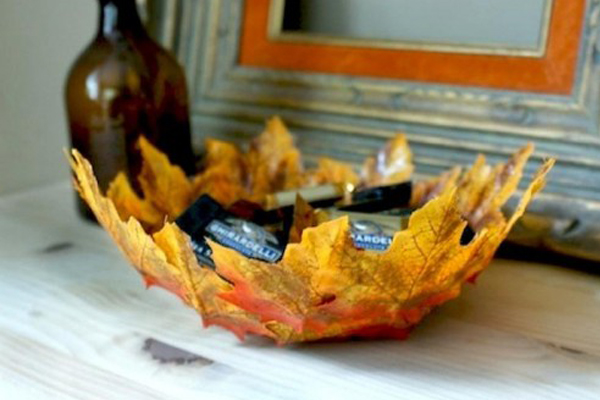 The richness of autumn's colors has always been a source of inspiration for artists and designers. Display part of nature's palate on your walls with these leaf prints featured by Smart Homewares. Use textured scrapbook paper for each silhouette, and back on patterned sheets. For a bigger impact, use 3D dots behind each print to make them pop.
The next time you walk outside into the cool autumn air, look around carefully- inspiration for your next DIY may be right in front of you! Leaves and pine cones offer endless possibilities for the crafty design lover. Have you ever incorporated either in a DIY of your own? Tell us about it in a comment below.