Whether you're an old school enthusiast or strict lover of modern decor, everyone can appreciate the charm and history of a vintage piece. A suitcase that survives the wear and tear of travel over the years deserves the special touch of a DIY restoration. And what better way to give your beloved luggage a royal restoration than incorporating it in your home decor? Here are a few projects to inspire your own suitcase DIY.
Side Tables
Sarah of A Beach Cottage transformed this stack of vintage suitcases into a perfect coastal accessory. A shabby chic coat of white paint gives this mismatched set a new life. Top with some complimenting accents, and you'll have a unique side table in no time.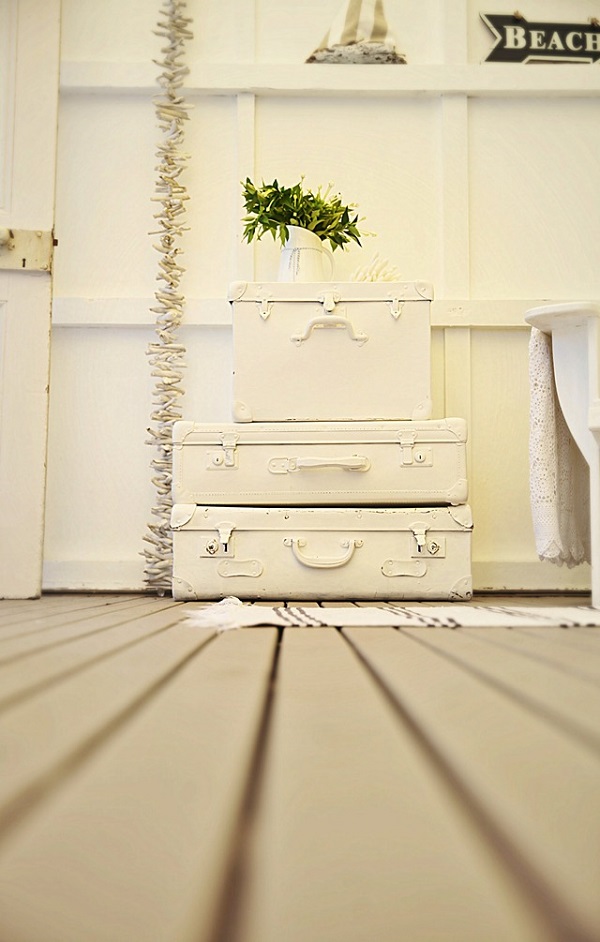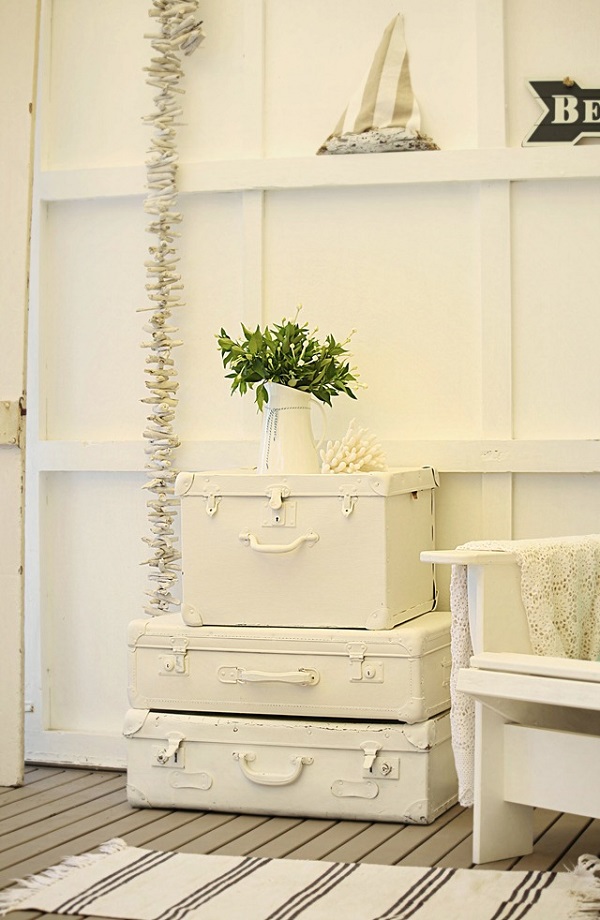 This beautiful cerulean blue suitcase created by Reeves of The Weathered Door makes a dream nightstand. Angled legs from a discarded mid-century table were the finishing touch to this DIY. When looking for pieces for upcycling projects, scour garage sales and flee markets for inexpensive (or free) finds.