The sight of a precious little one is sure to melt the hearts of many. From their tiny clothes to colorful toys, children bring light and joy to the home. Their nursery or bedroom should be a reflection of these positive feelings. A great way to start? DIY decor that is perfectly suited for a youthful space. For the infants in your life, create a mobile. They'll ensure a stylish send-off into sweet dreams.
Up, Up and Away!
The sky's the limit with this hot air balloon mobile by Joy of How Joyful. Every detail, from the cork "wicker" basket to bold striped designs, are delighted and fun. This DIY is ideal for beginner and seasoned sewers alike- so don't be afraid if you're not as experienced with a sewing machine.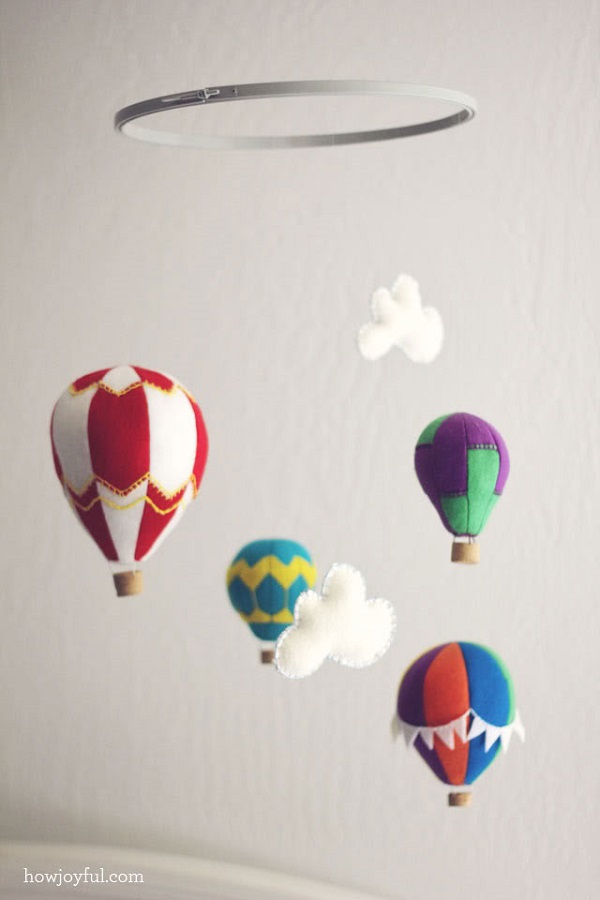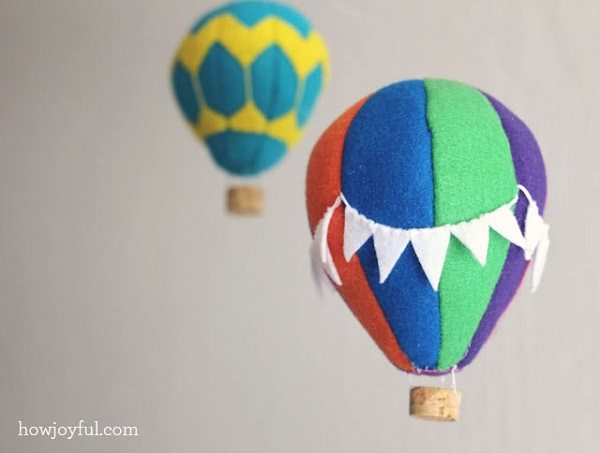 Claire of Craft Schamft created a masterpiece when sewing this gingham hot air balloon mobile for your niece. DIYs as gorgeous as this one make great gifts for newborns and their parents as well. So if you're looking for a thoughtful and unique baby shower gift, you may have found a winner!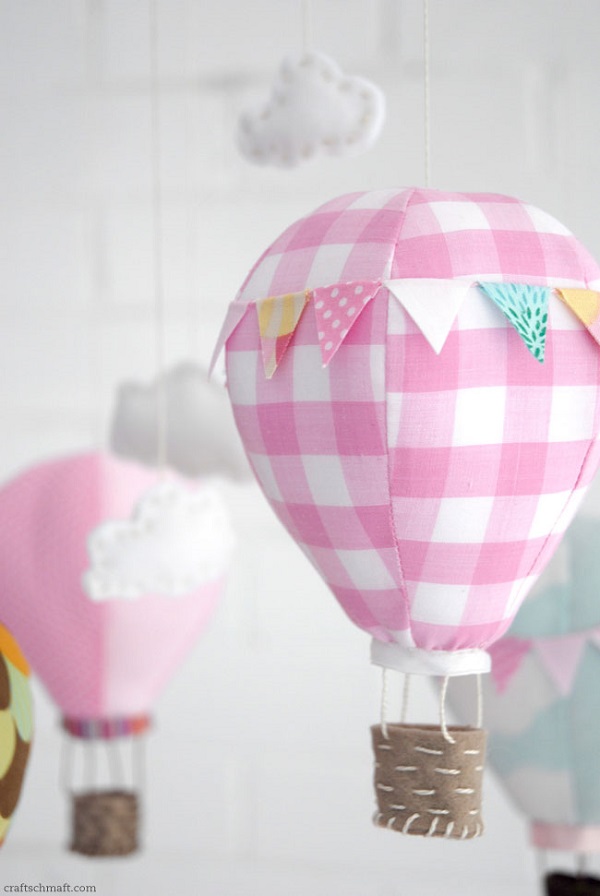 All Around the World
Bedtime is the perfect opportunity for your little one to explore the world. Help them travel the globe with this hot air balloon inspired mobile from Mrs. Peabod. The cardstock construction is easy to replicate and creates a stunning 3D display. This process can be adapted to other shapes as well. Try making a solar-themed mobile by using planets, stars and moons for galactic decor.