Sustainability is a key factor that is shaping many residences across the globe in the last few years and it is no different with the Pipa House designed by Bernardes Arquitetura in Brazil. Created by the architects for a couple of entrepreneurs who wanted a home that felt natural, elegant and easy-to-maintain. The result is a home that is completely clad in glued laminated eucalyptus wood and glass, the house feels cozy and modern at the same time. The interior has an open plan living area and a dining area and kitchen that is connected to the outdoors on both sides sits right next to it. This gives the home a pavilion-style look with a spacious wooden deck and pool area next it.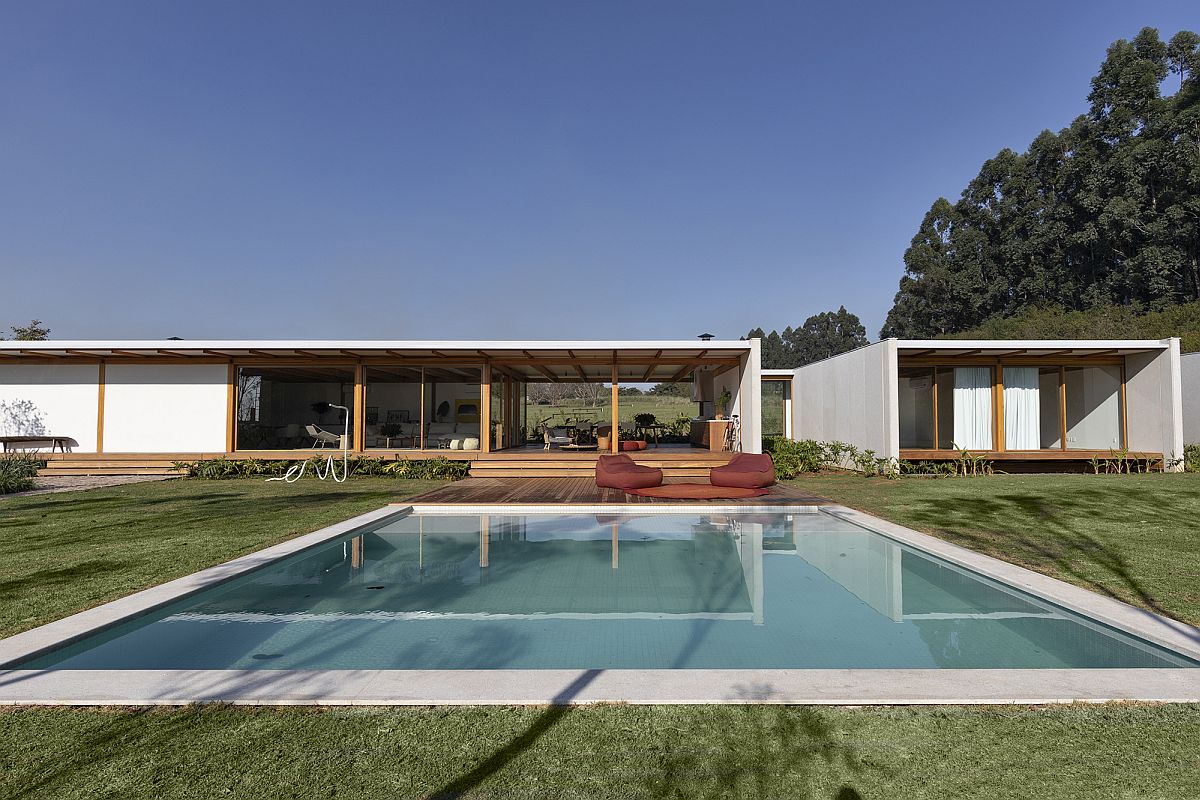 It is white and wood color palette that is used throughout the interior while a series of sliding glass doors connects the living area with the scenery outside. Automated systems allow those inside to control different aspects of the house while the materials used ensure that maintenance is kept down to an absolute minimum. Reliance on artificial heating and cooling systems is kept down thanks to passive heating and cooling even as custom green solutions improve efficiency. [Photography: Ruy Teixeira]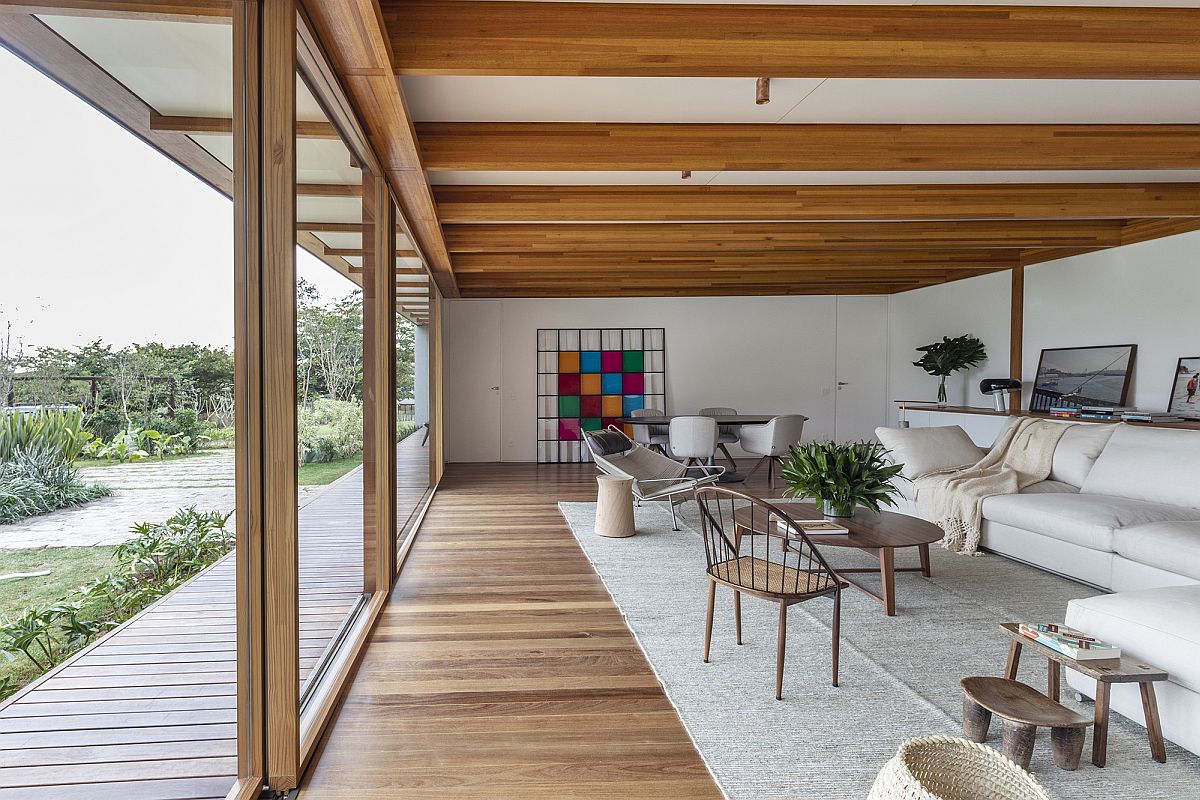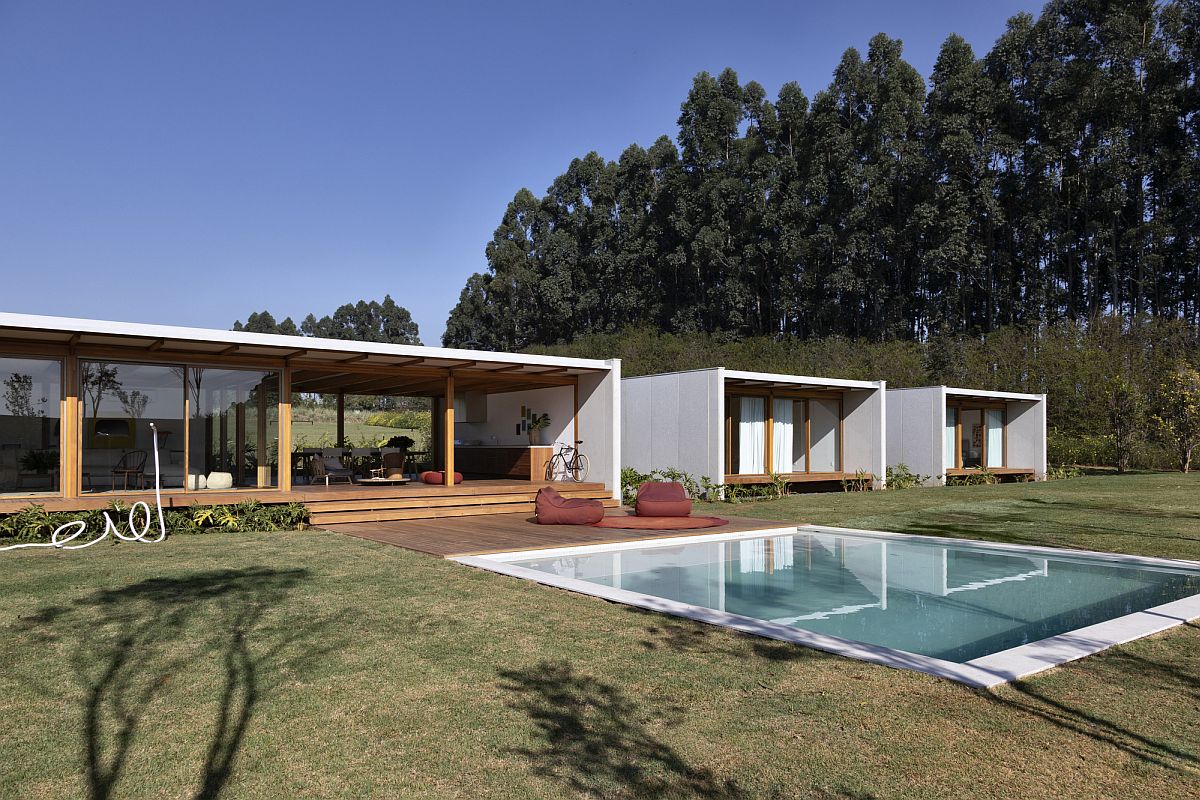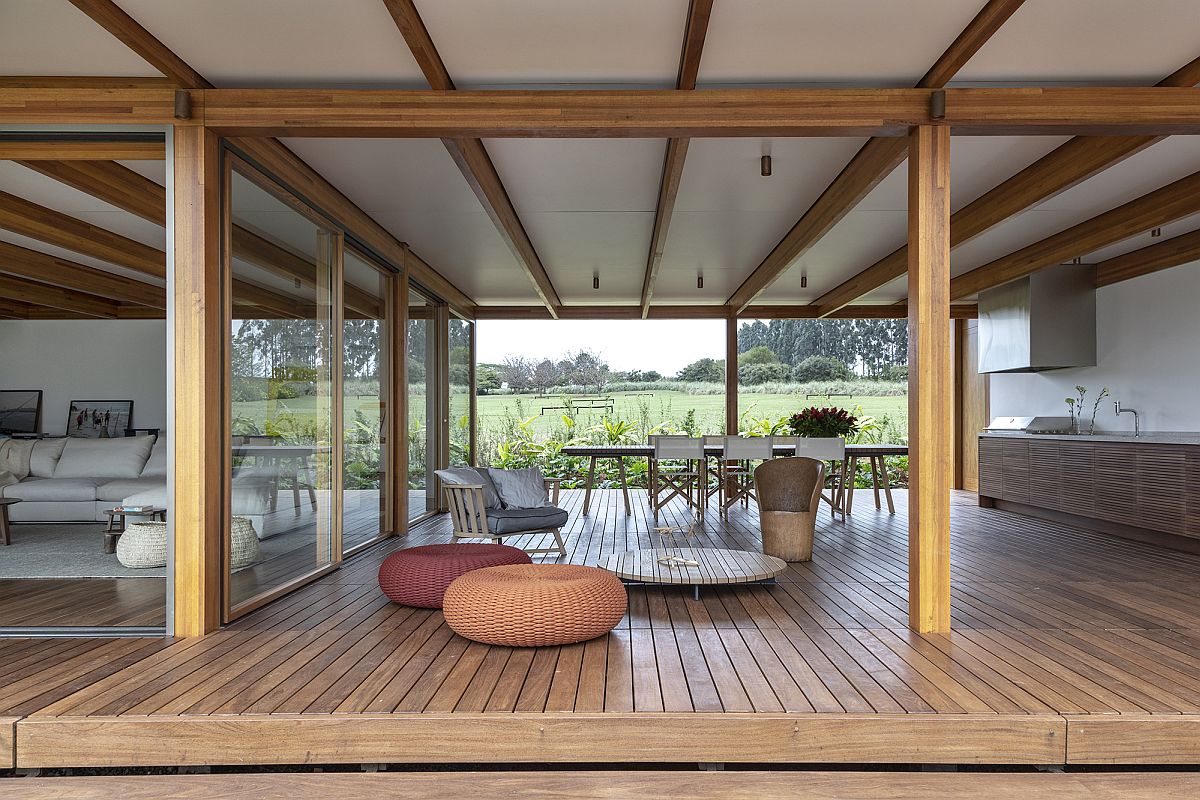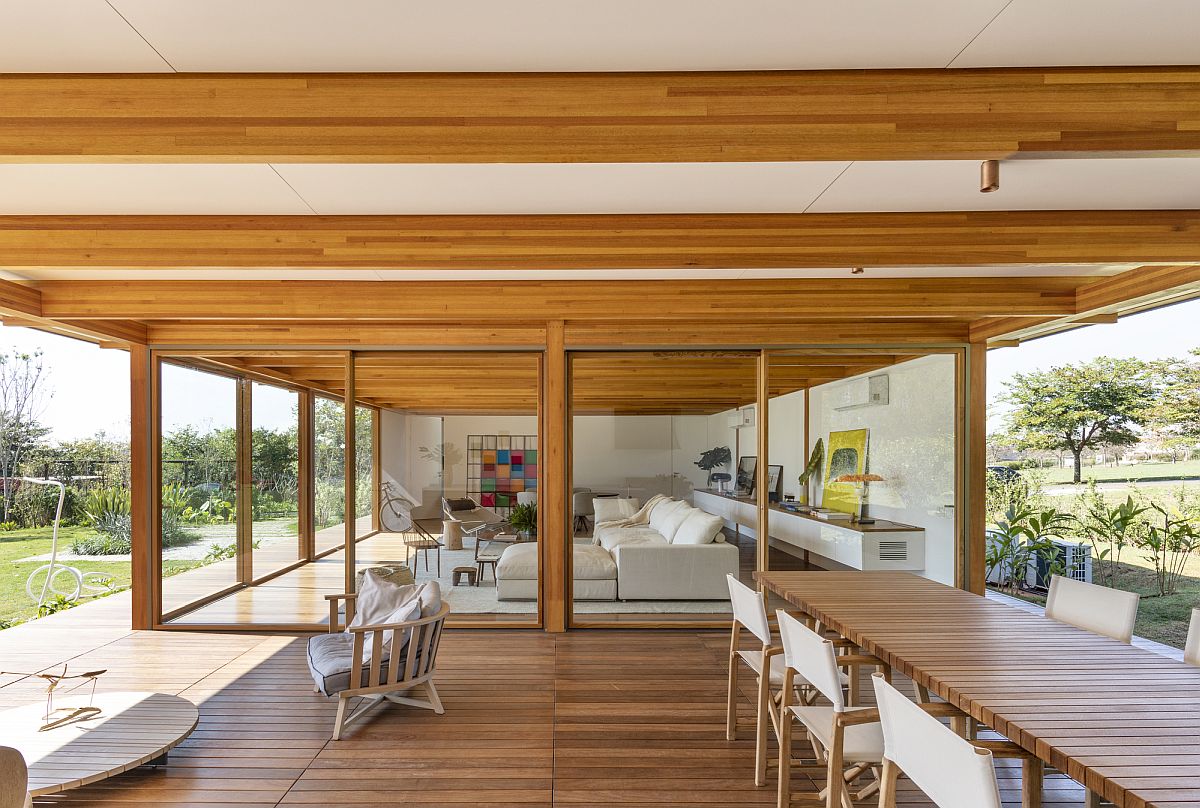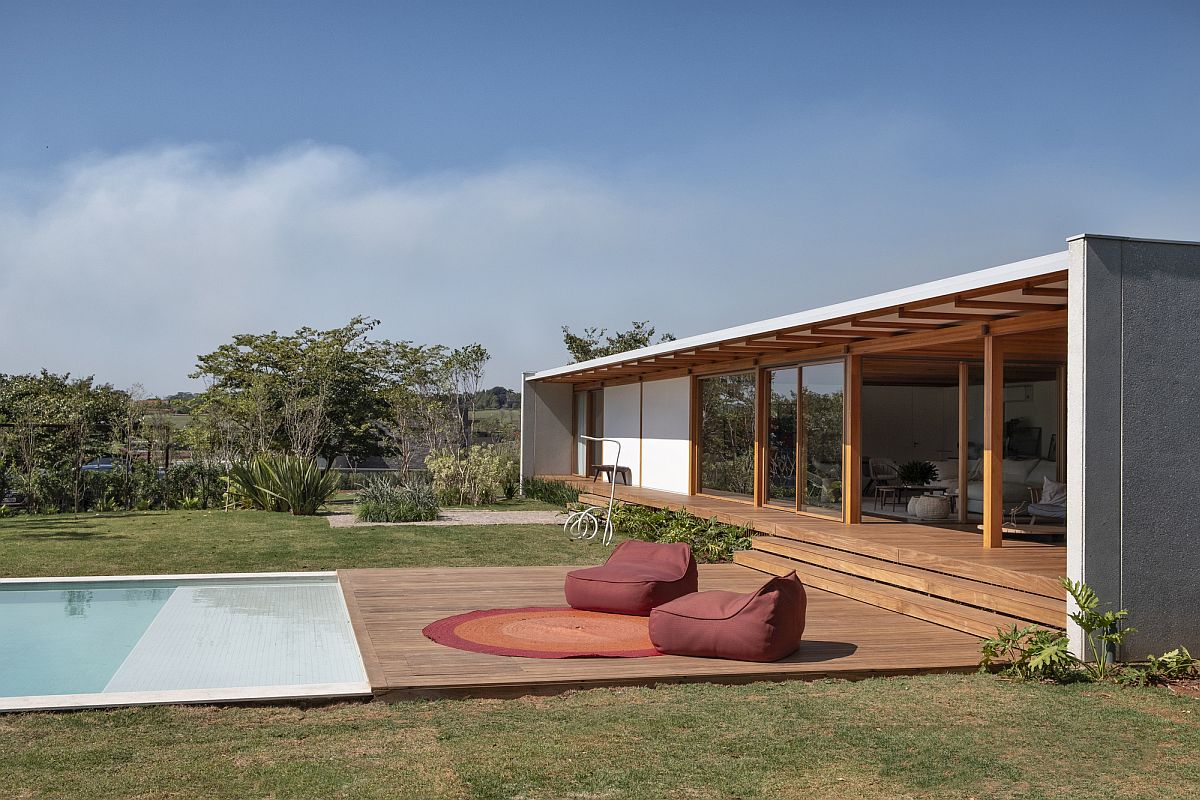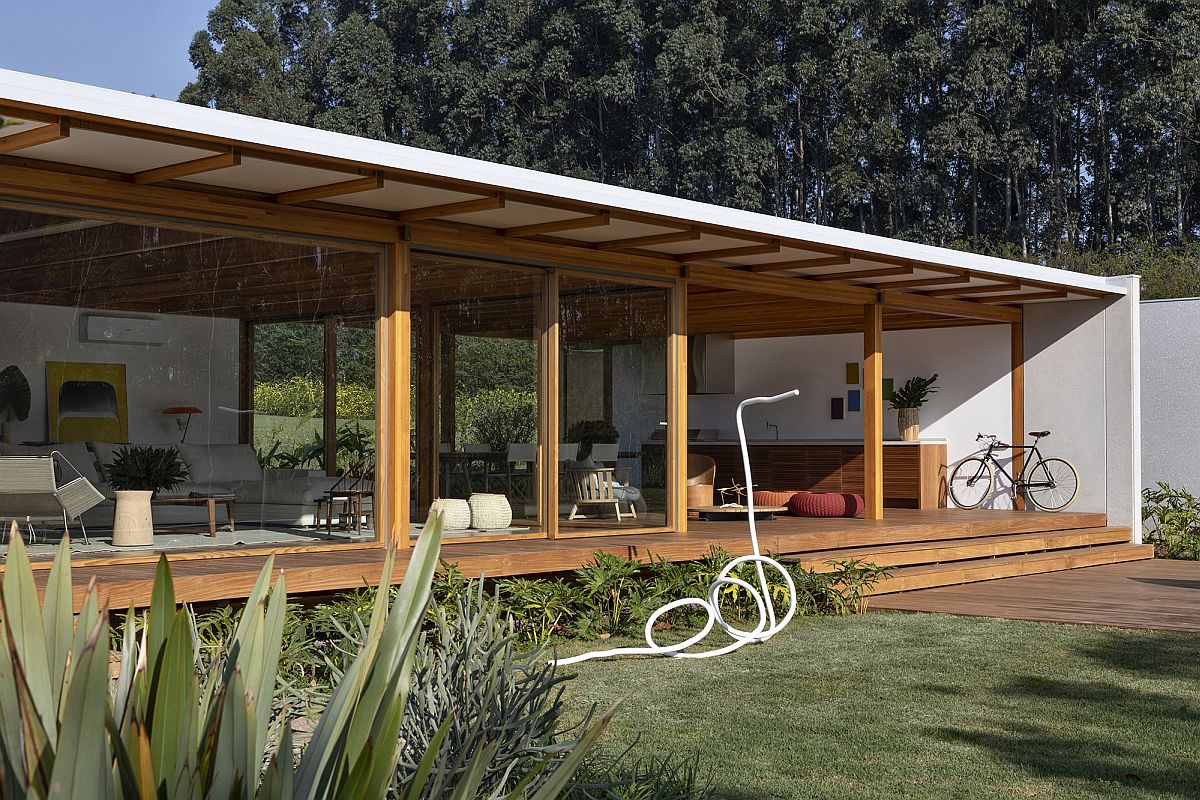 The lifting of the house off the ground ensures water tightness and ventilation for the floor slab, as well as a visit to the facilities that are distributed underneath it. The liner, with the docking system, allows adjustment and visitation to the HVAC systems. The house has individualized heating systems and air conditioning and electrical installations divided in modules, simplifying its maintenance and operation.