Design aficionados rejoice. YPPERLIG, the highly anticipated collaboration between IKEA and HAY, is almost here.
'The beauty of basics' is a catchphrase that perfectly encapsulates YPPERLIG, a new collection from IKEA designed in collaboration with Danish brand HAY. Synonymous with innovative, functional and aesthetic design, Hay was established in 2002 by husband and wide duo Rolf and Mette Hay. The brand's passion for contemporary design and its global appeal, modern living and advanced industrial manufacturing techniques, meant Hay was the perfect fit for IKEA.
IKEA believes strongly in the idea of democratic design: design for everyone. Similarly, HAY strives to make good design that is accessible to a wide audience. The combination of IKEA's profound knowledge around production with HAY's enthusiastic approach to design, resulted in the development of YPPERLIG, a contemporary collection of useful and decorative basics. This sizeable collection includes several sofas, chairs, tables, shelving, lighting, fabrics and a range of accessories. Consistent with IKEA's democratic design ethos, YPPERLIG is an affordable collection, designed to last by HAY.
YPPERLIG will be available at IKEA from October 2017. Perusing the images, there are already a number of standouts from this exciting collection.
2-seater sofa
This retro inspired 2-seater sofa combines a 1950s vibe with modern-day production techniques. A first for IKEA, the sofa is made from a single-moulded piece.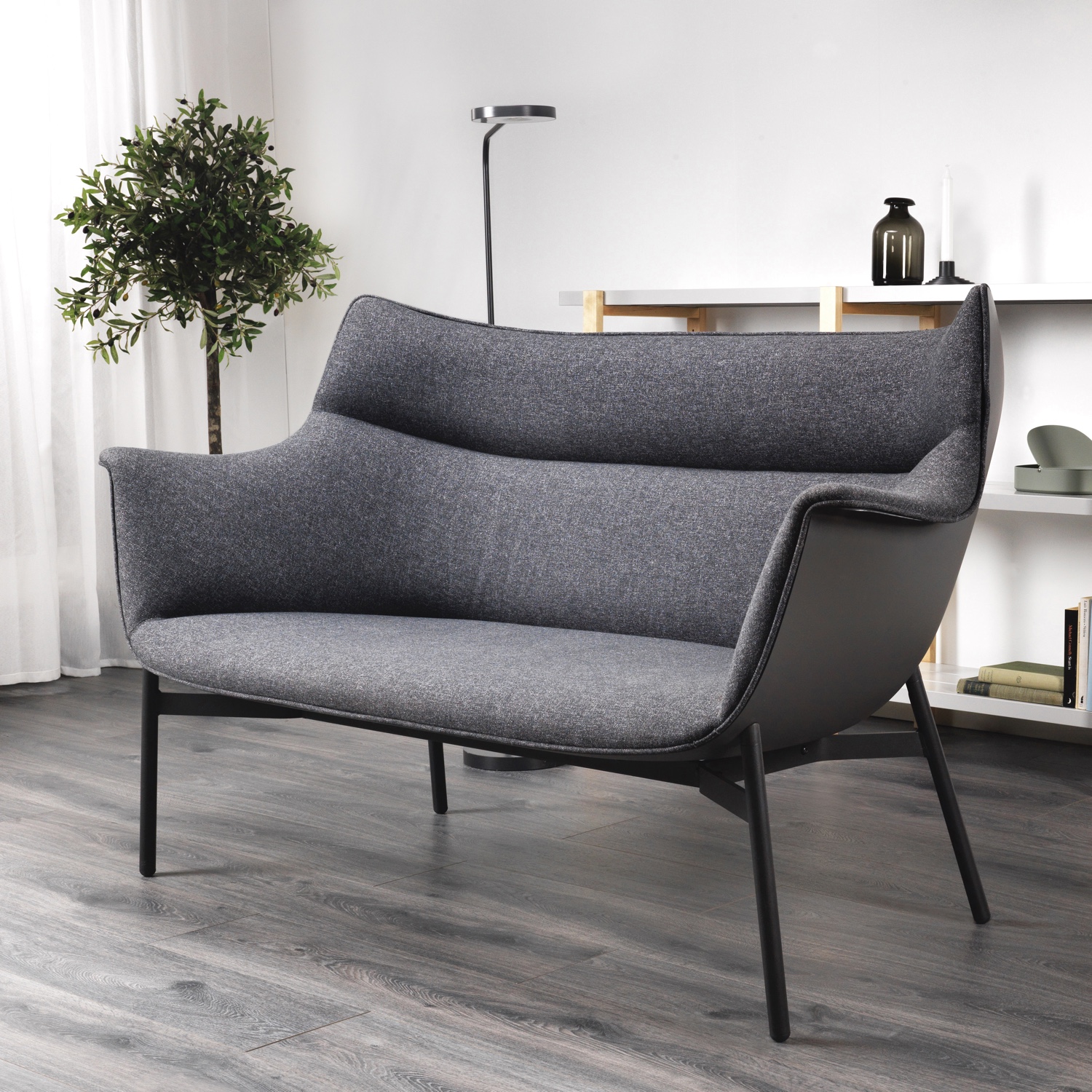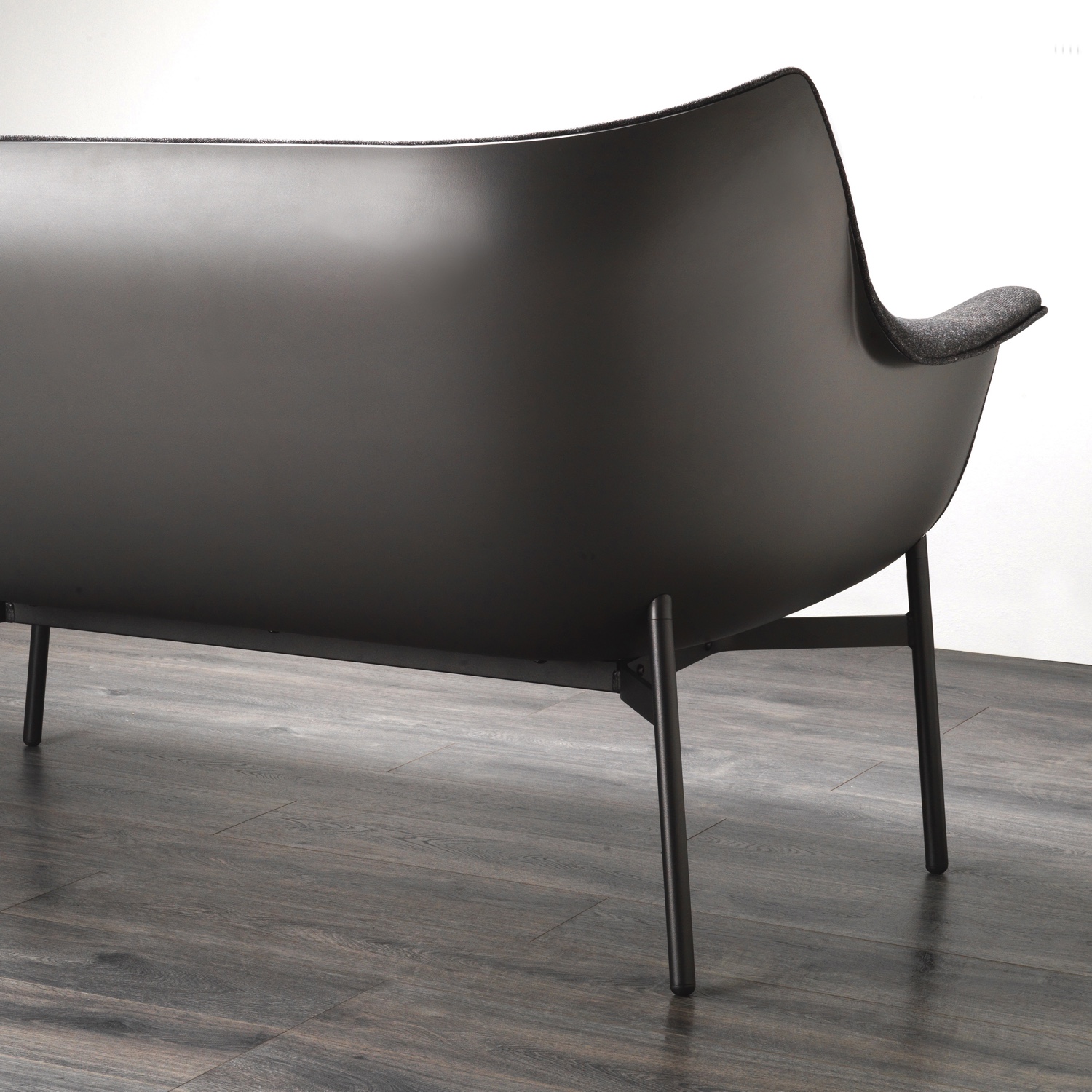 'Monobloc chair'
Rolf Hay's 'darling' in the collection is the 'monobloc chair'. This rather smart and sturdy chair is made with an injection mould.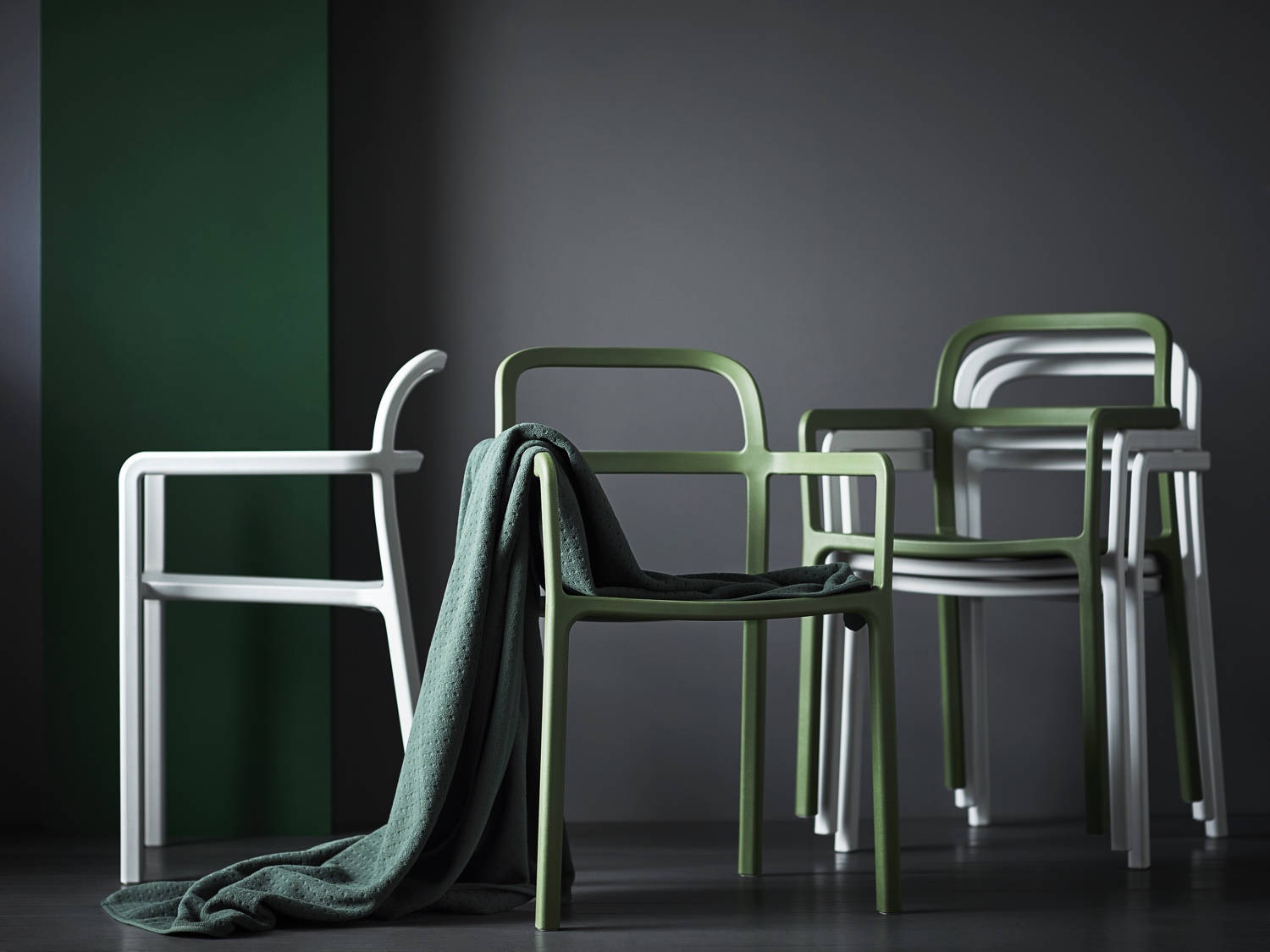 Bench
With its clean, minimal design, the YPPERLIG bench is ideal for a hallway—perfect for placing bags and removing shoes.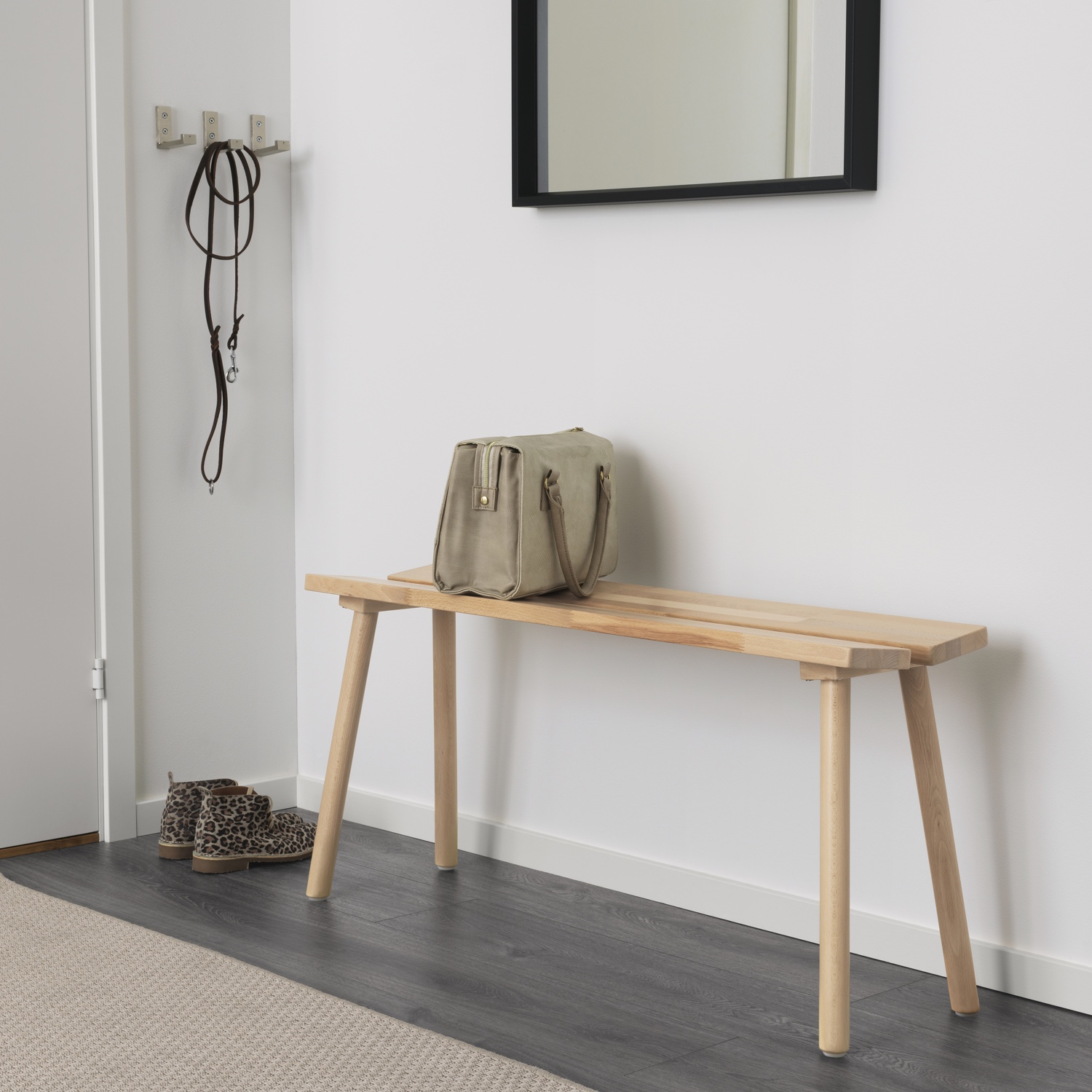 Stationery set
This clean-cut stationery set—comprising a stackable pen cup, containers and tape dispenser—will look sharp on any desk.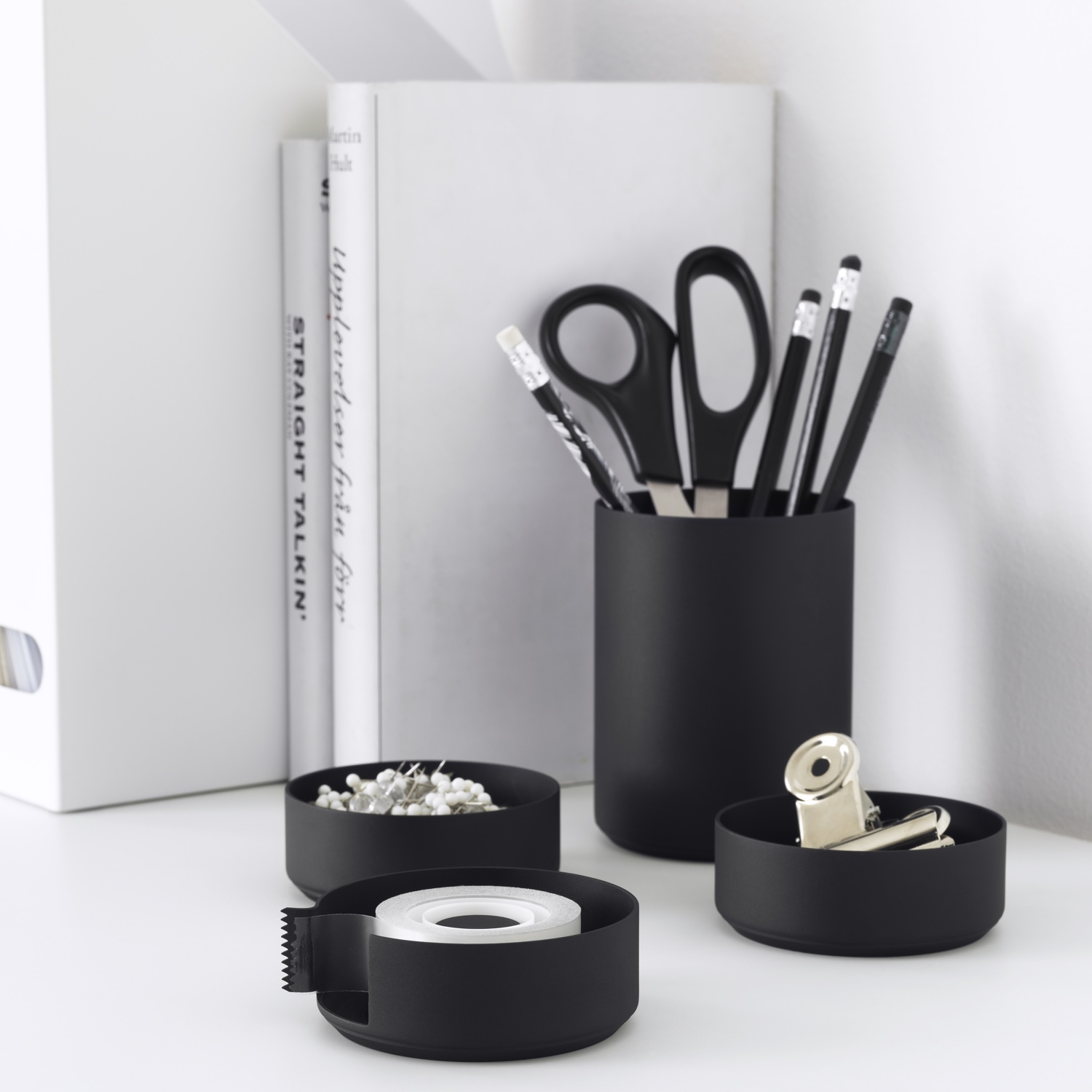 Wall shelf
This decorative storage solution will be a great asset in an office or hallway setting.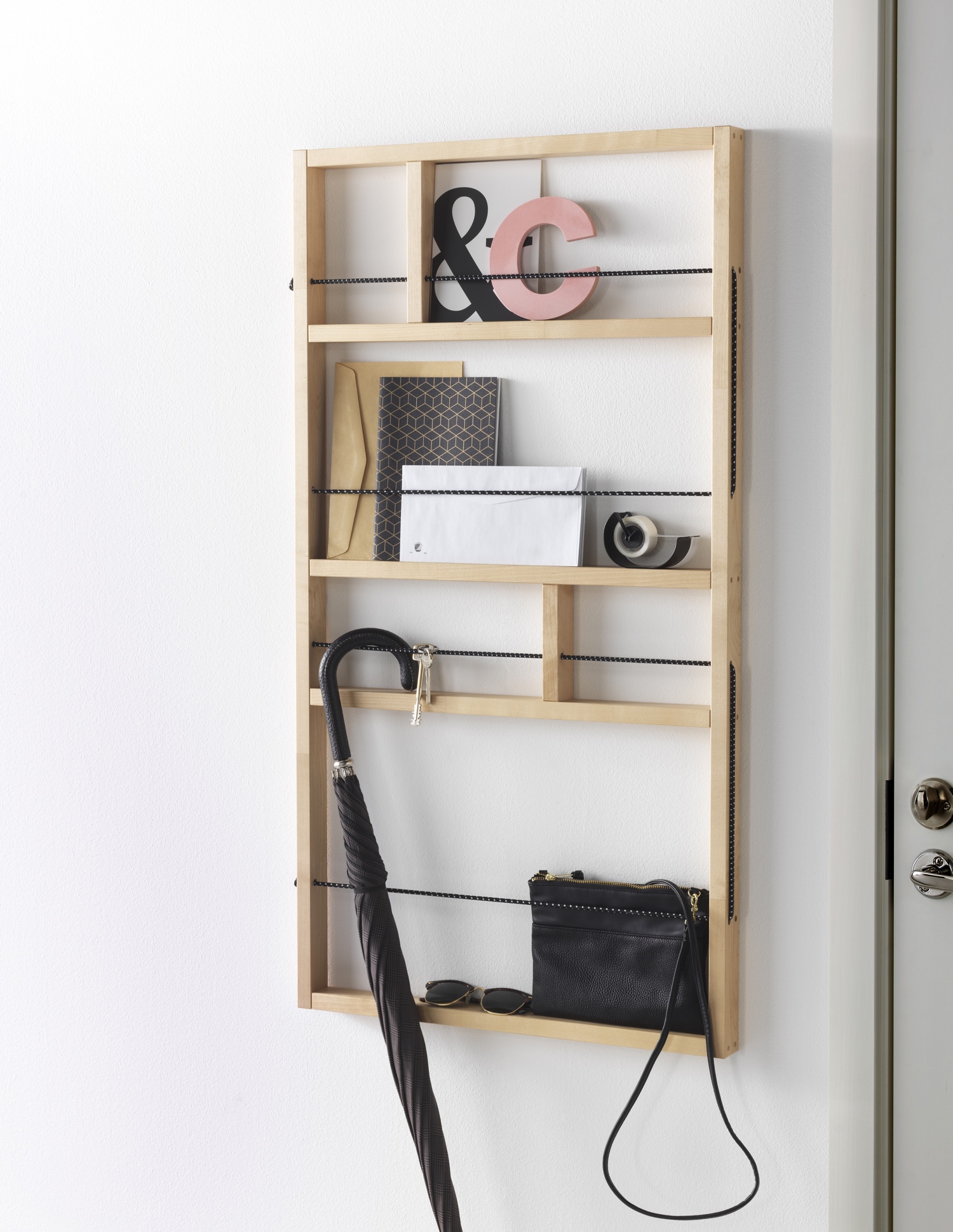 Coffee table
With its low profile and circular tray top, the YPPERLIG coffee table has a real Scandi essence.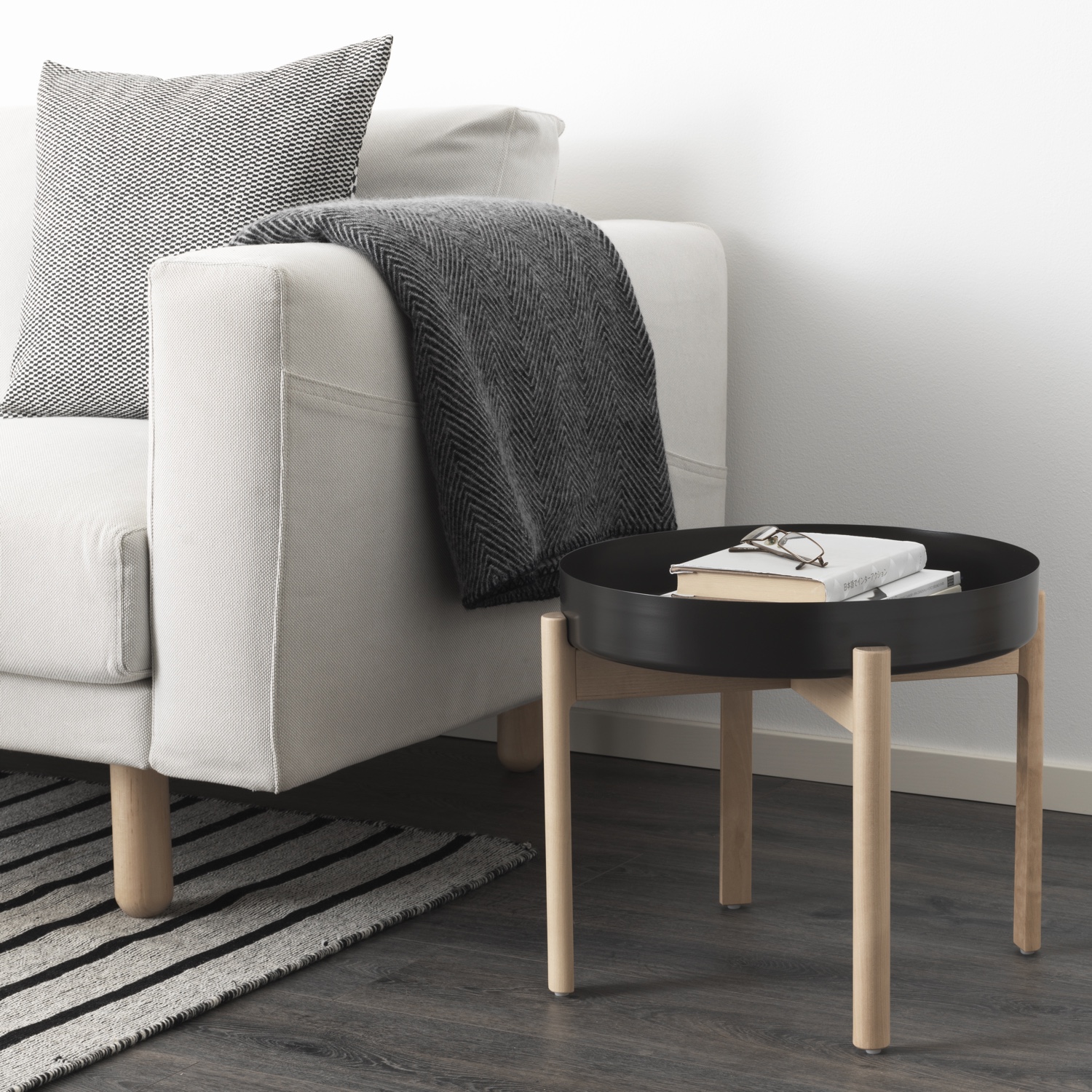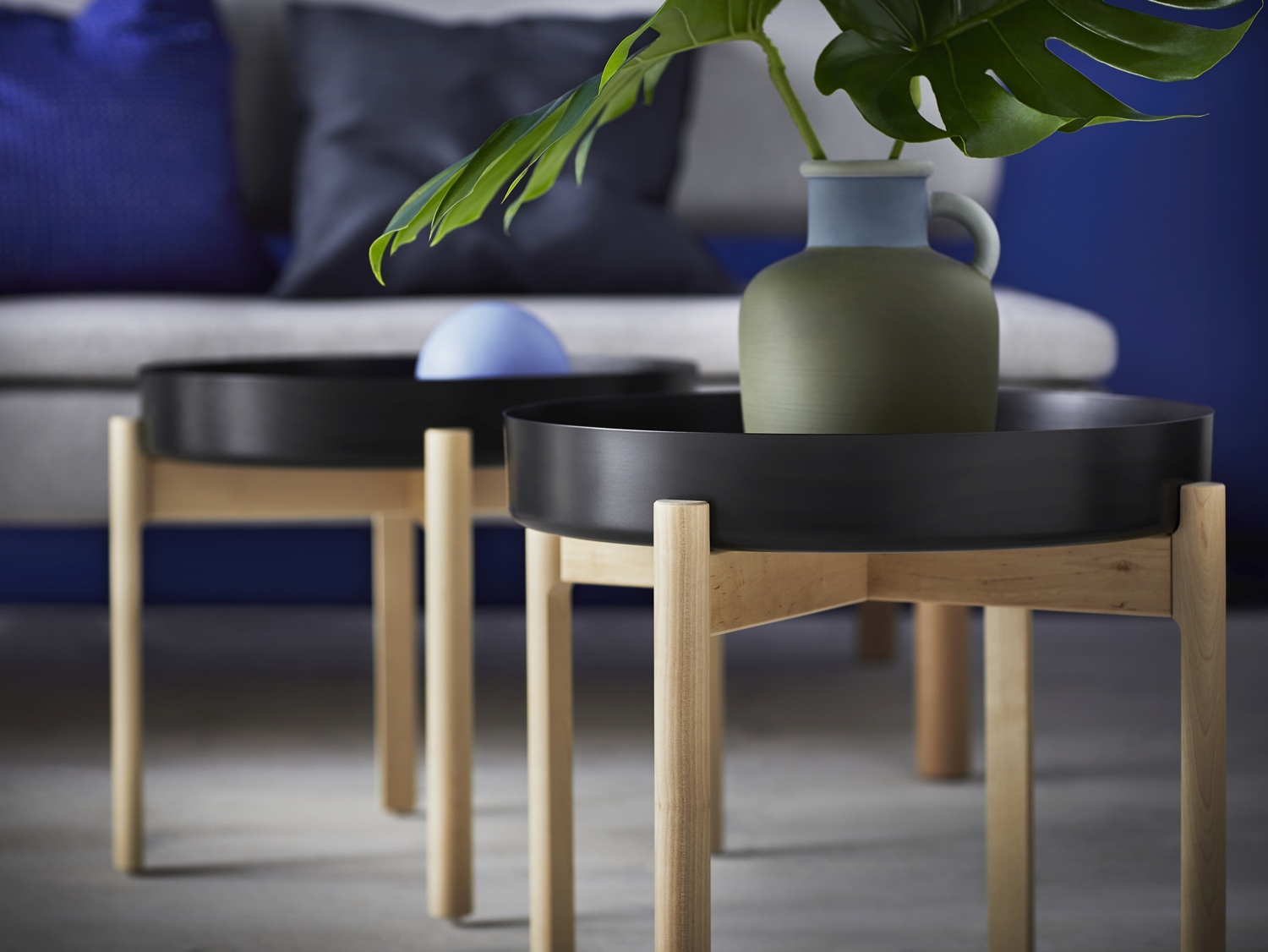 Mirror
The YPPERLIG mirror comes in three sizes and colours (white, dark red and green). There's also a small integrated shelf for those bits and pieces.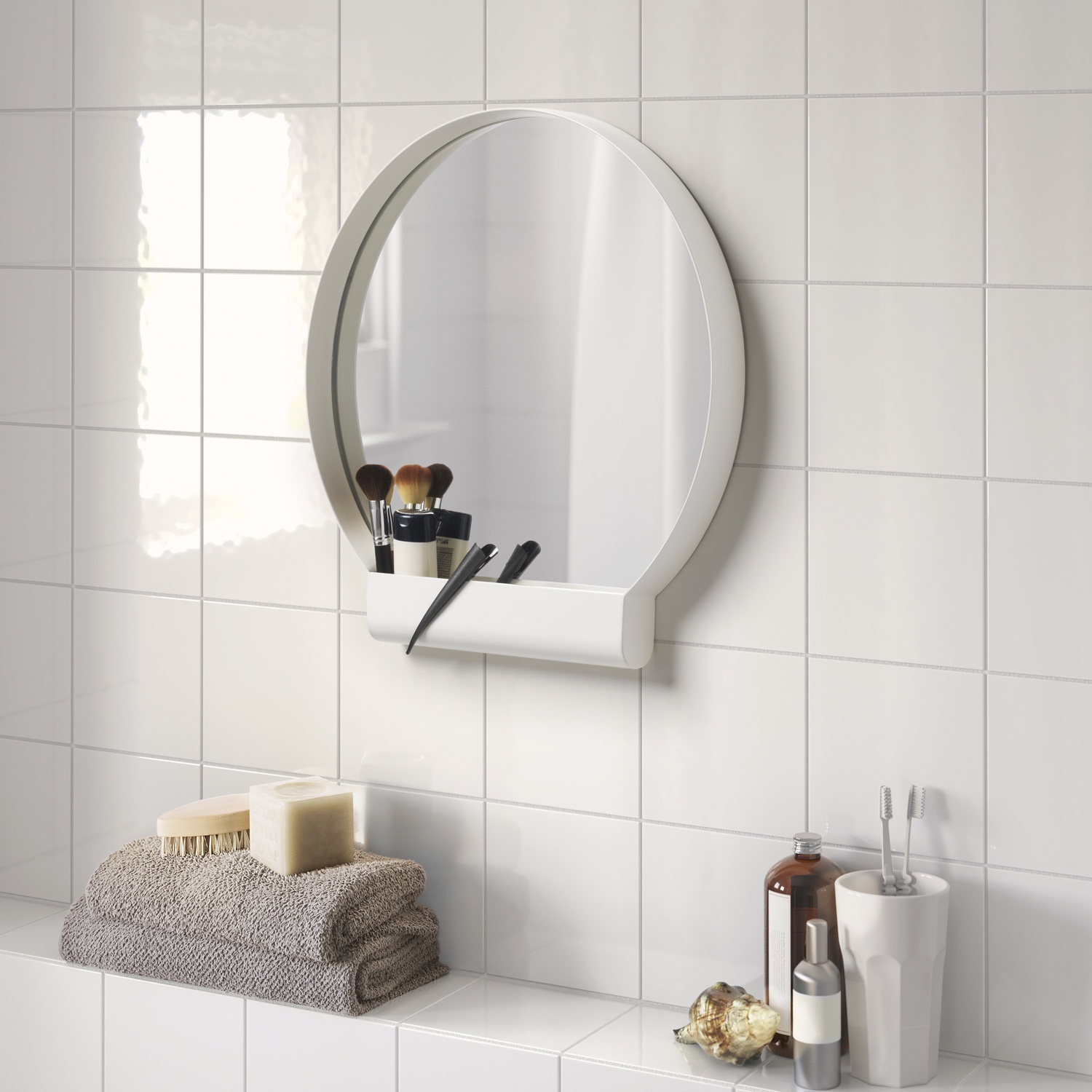 LED table lamp
This slim LED table lamp has a built-in touch dimmer and an adjustable head.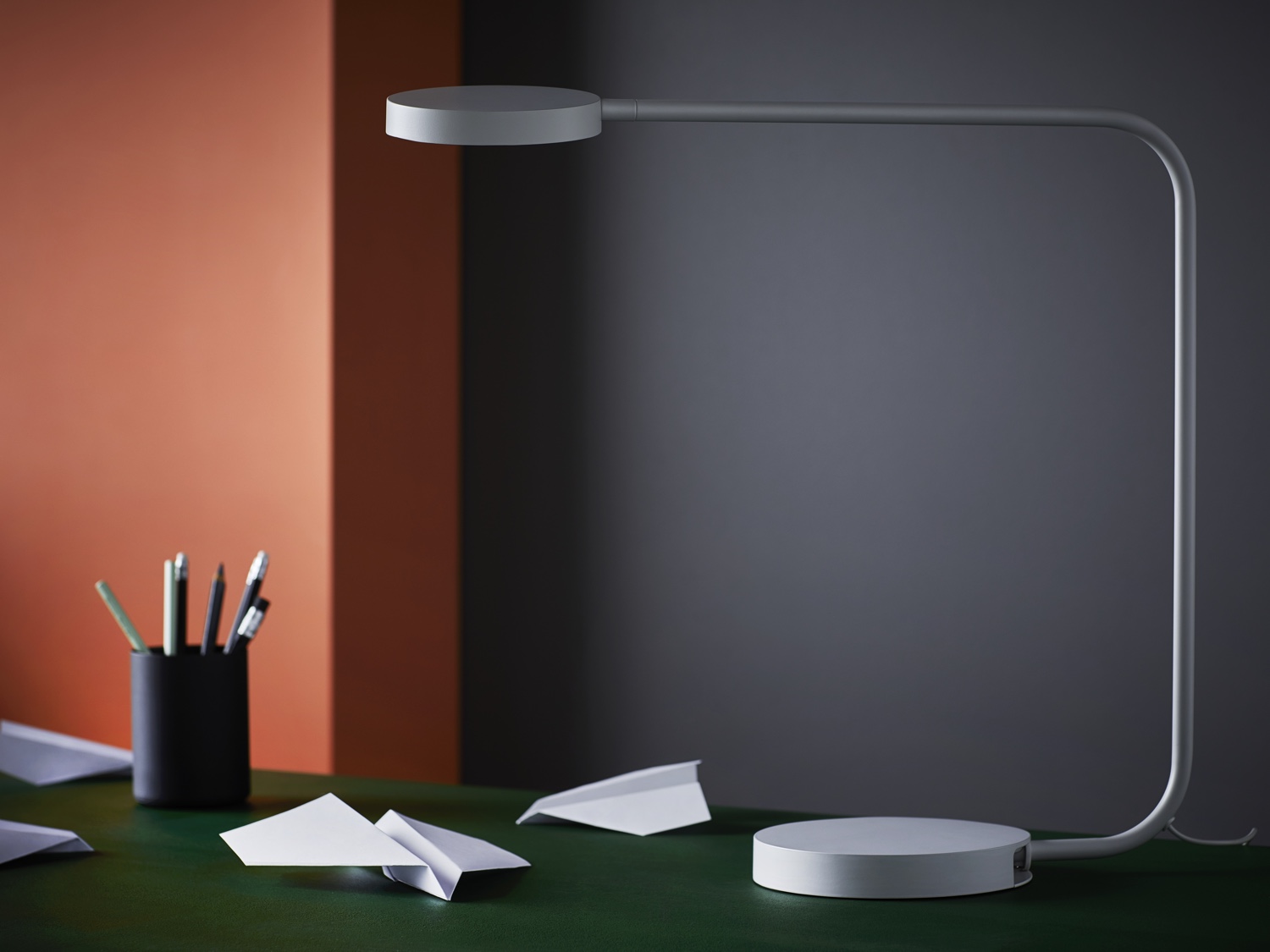 Sofa bed
The YPPERLIG sofa bed has a certain Japanese-like quality. Designed for comfort, as well as looks, the low-slung seat is made using a spring mattress.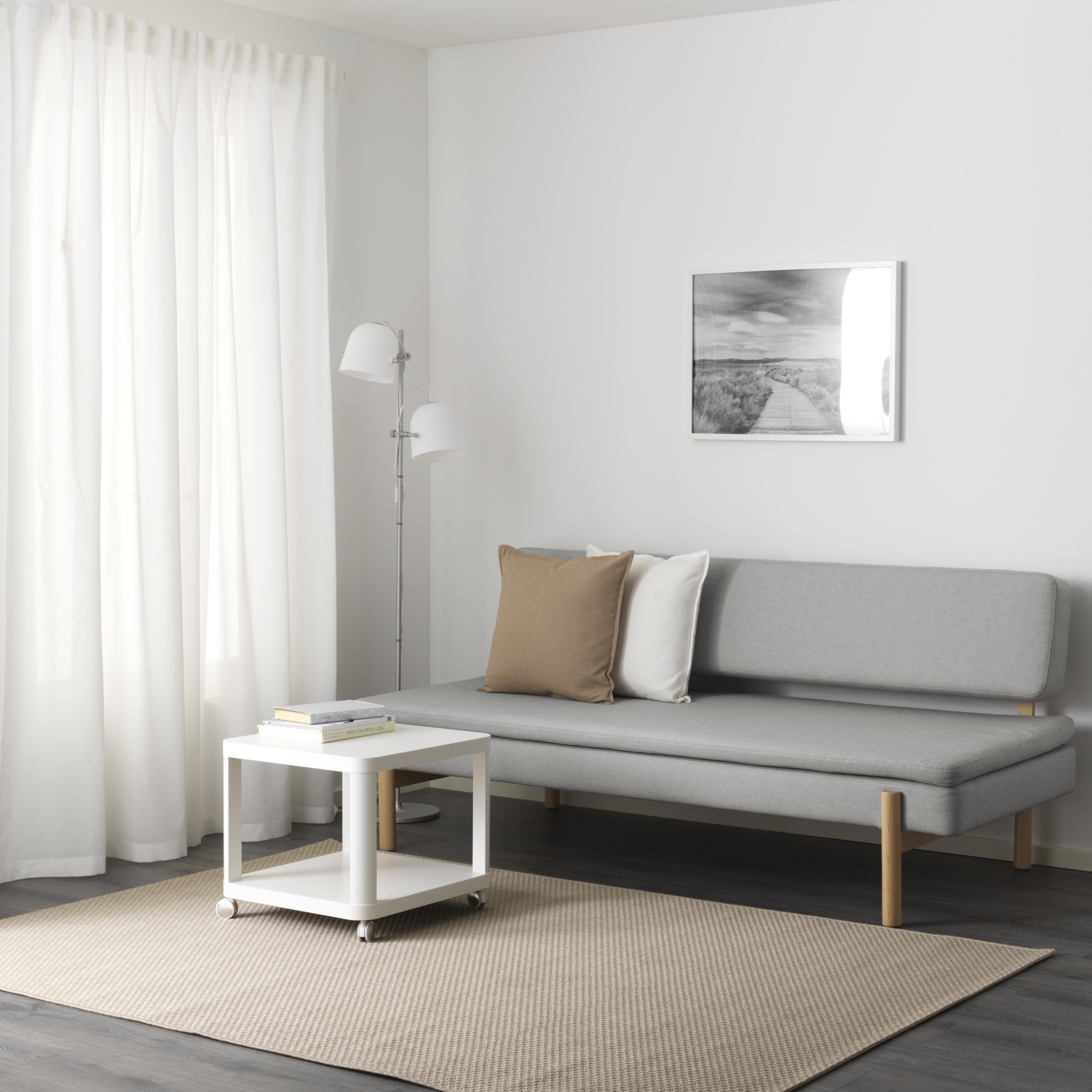 Carrier bag
IKEA's blue FRAKTA carrier bag is one of the brand's most recognisable products. As part of the YPPERLIG collection, Mette Hay wanted to pay tribute to the famous bag, honouring the original while updating its appearance. Mette explains: 'It's one of the most known and used IKEA products [the FRAKTA carrier bag], but one that no one appreciates as a design object. We kept its measurements and updated it in new patterns and colours. It's a celebration of this iconic product.'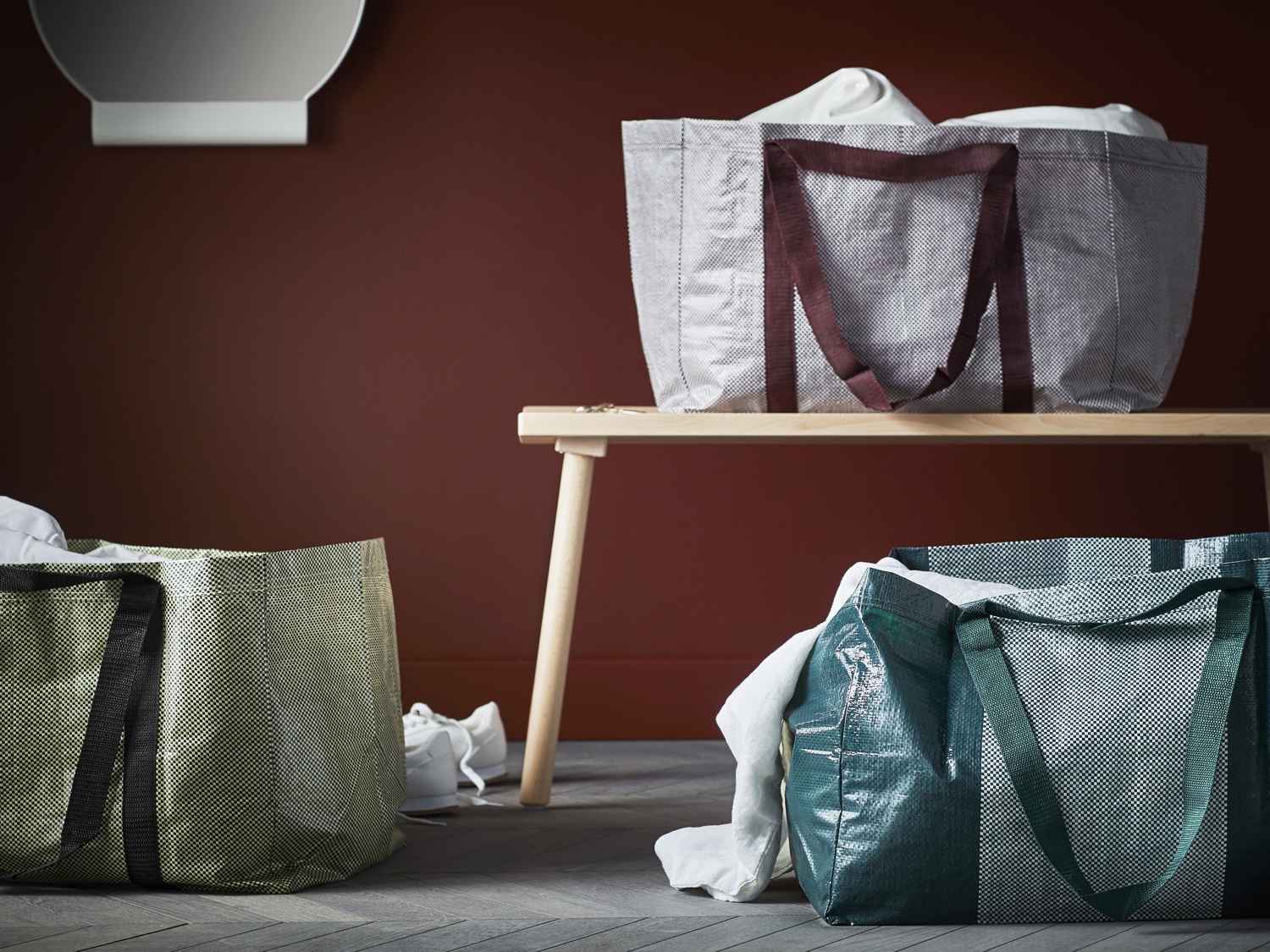 All photos © Inter IKEA Systems B.V.